There are affiliate links in this post.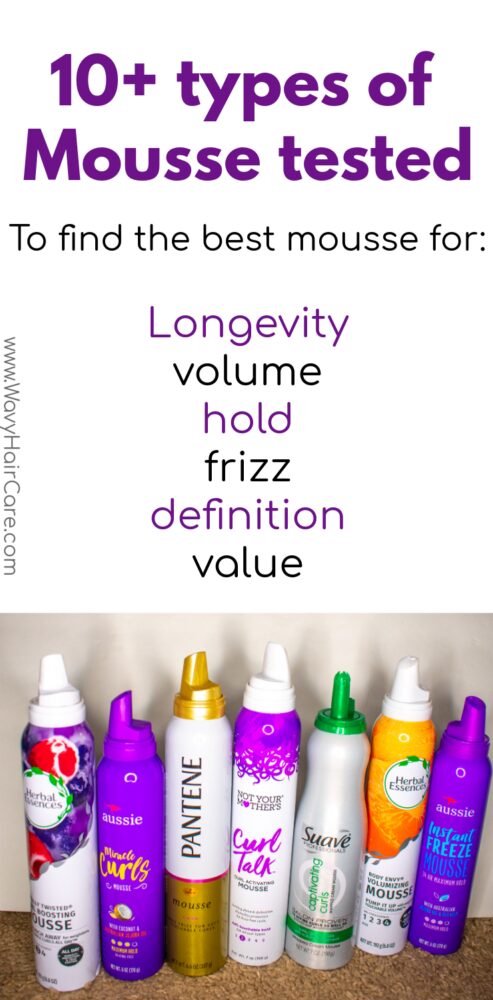 I spent the first two years of the curly girl method using gel. The first gel I ever tried was LA Looks gel. It worked well and it's super affordable. I just didn't see a reason to try anything else for quite a while.
I don't even remember why, but one day I decided to try mousse. I noticed that I had better root volume and my hair dried faster. I have very dense hair and was used to diffusing for over an hour. Cutting over 20 minutes off my diffusing time felt like a huge benefit.
Once again, I stuck with the same product for quite a long time. It was working well, so why change things up, I thought. Then the frugal side of me started wondering if I could get similar results from a cheaper mousse.
At first, testing different mousses on my wavy hair was just for my own experimentation. Then I realized I could make this into a resource for others. So I went back and re-used some for the sake of taking pictures and making detailed notes on the results.
Marketing does not do a very good job of letting you know what you'll really get from a mousse, in my opinion. For example "level 3 hold" doesn't mean much if you have never used that brand before. I thought a detailed mousse comparison could be really helpful.
To try to ensure that my results weren't based on my routine, I used the same hair routine as closely as possible each time I tested a mousse.