Signs That Your Hair Is Dry
Lacks shine
Feels rough
Looks its best right after it dries from a shower, gets frizzier and duller as time goes on.
Is really long because the ends may get dry due to oil not traveling all the way down your hair.
Is frizzy (dry hair will be frizzy, but frizz can be caused by many other things as well! See my post on frizzy wavy hair for more info)
Your facial skin or skin in general is dry. While we don't always think of our hair as just part of our skin, it is – and if your skin produces less oil your hair will be more dry.
Tangles a lot. Dry hair is just one of many causes of tangling, but it is one potential sign. Check out my post on wavy hair tangles for more info.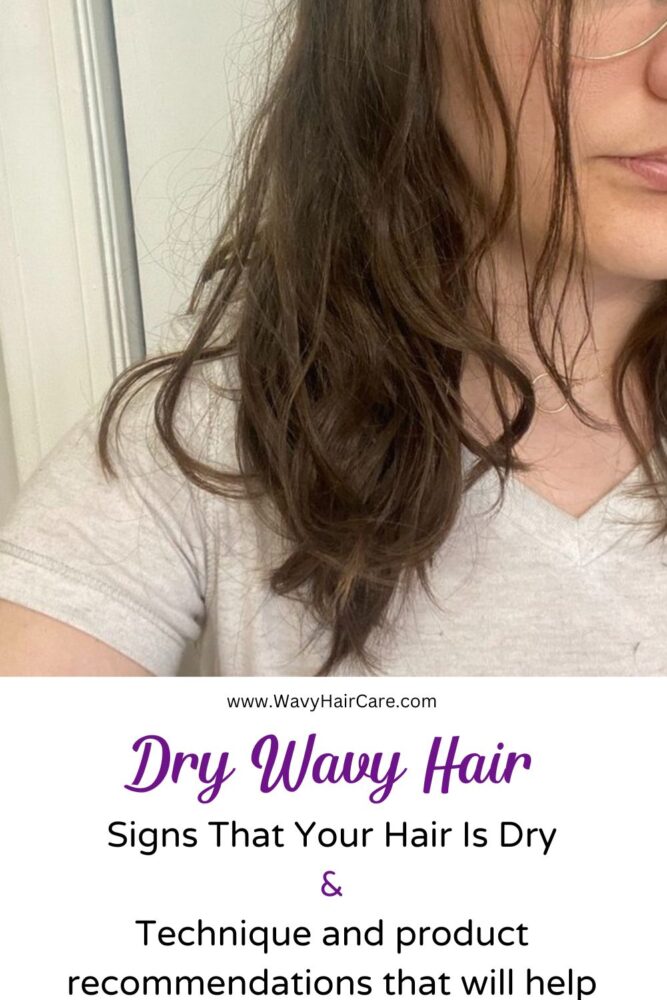 What Causes Dry Hair?