There are affiliate links in this article. 
Why Does Humidity Cause Frizz?
When it's humid, our hair absorbs water from the air. Of course, we all recognize that when we wet our styled hair by soaking it under the showerhead, this basically resets our style. When it's really humid out, our hair will absorb water in different areas at different rates. The areas that absorb a lot of water will reset, while the areas of our hair that stay drier may not. This is why our hair can end up frizzy, losing its curl clumps, falling flatter/straighter and just looking more messy.
Is All Wavy Hair Sensitive To Humidity?
Not necessarily. Higher porosity hair is more likely to frizz up in humidity because it will take in water more easily, and has a raised or even damaged cuticle which can make it more prone to not staying sleekly clumped with nearby hairs.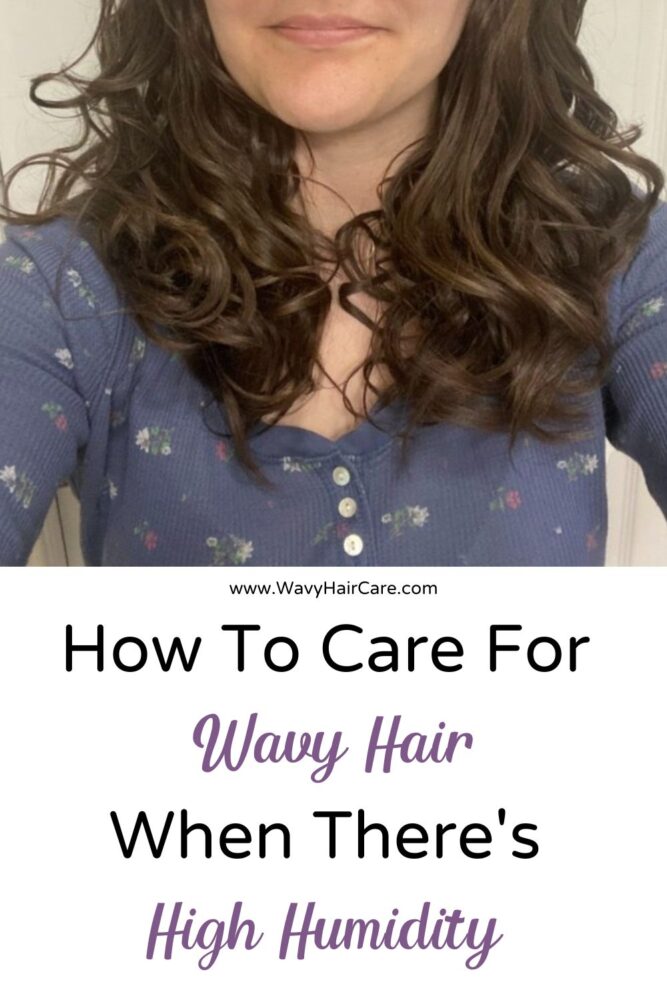 How Does Dew Point Impact Hair?
It's commonly understood that some people's hair gets frizzier or curlier looking when it's humid. Dew point isn't nearly as commonly discussed, but it's actually a bigger factor in how your hair is impacted by the weather than humidity is.
Dew point fluctuates depending on different factors, and a high dew point is 60 Fahrenheit or higher, and a low dew point is 35 Fahrenheit or lower. The "sweet spot" for dew point is in between those two.