A while back I had suggested to someone seeking advice in a wavy or curly hair forum that their hair might be weighed down. They responded by asking me how they could tell if their waves were weighed down or not.
I immediately realized I should use this as a blog post topic. It was a great question, and one that I would have needed help with early on, too. I knew the odds were high that this would be something others would want to know, too.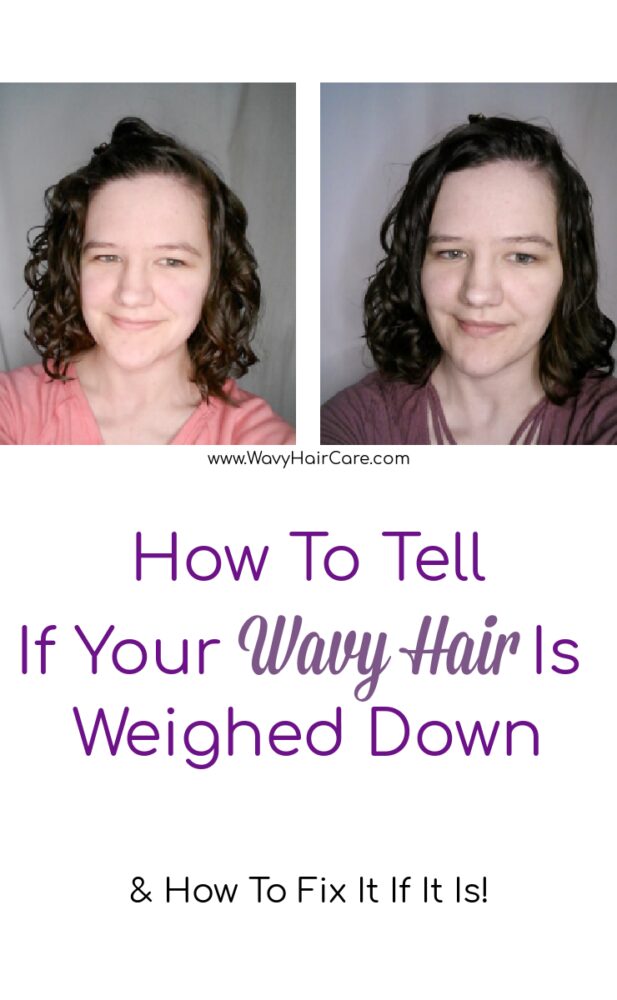 Signs That Your Wavy Hair Is Weighed Down
Your roots are flatter than usual
Your roots look wet or oily
Your roots feel "producty" or sticky.
Your waves are limp instead of bouncy. 
Your hair literally feels heavy. 
You have less volume than usual. 
Your waves start lower on your head than usual. 
Your curl pattern is looser/straighter than it used to be. 
But..
How Can I Tell If My Hair Is Weighed Down?
To know if your wavy hair is weighed down, you need to know how your hair "normally" looks, feels and acts. Is it flatter, straighter, less voluminous, less bouncy, or heavier feeling than normal? If so, it's likely weighed down.