There is an affiliate link in this post. All opinions are my own.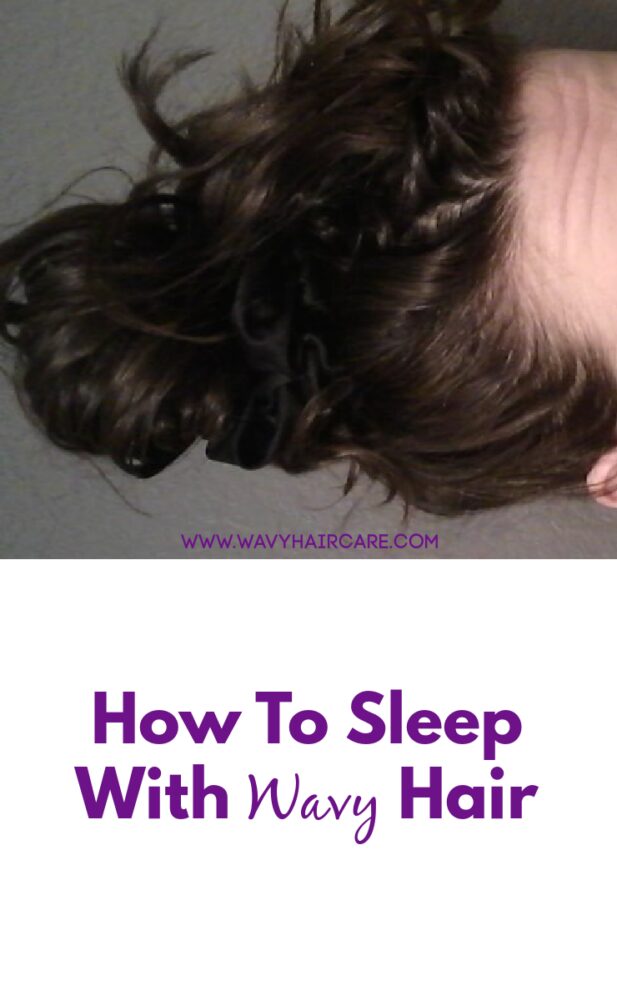 To sleep on wavy hair without ruining it, put your hair up in a very high and loose bun using a scrunchie. Your hair bun should rest on top of your head, not behind it. Sleeping on a silk or satin pillowcase or wearing a satin bonnet will help reduce breakage. 
If you have wavy or curly hair, then you know that sleeping with your hair down can have you waking up looking a bit like medusa. Or maybe you look like you walked through a hurricane. When I sleep with my waves down, the back often gets flattened, too.
Sleeping your hair in a "pineapple", or loose ponytail or bun on top of your head at night, will keep your head from smashing your waves while you sleep. Use a scrunchie loosely instead of a traditional pony tail holder, and you won't get indents in your hair.
The material of the scrunchie you use to pineapple with matters! Try to find one that is really smooth, satin or silk are great options. They will introduce less frizz vs scrunchies that are more textured. My top choice is silk or satin scrunchies, then 'regular' scrunchies, and I avoid scrunchies that are velvet, terrycloth, etc at all costs.
Another key aspect to sleeping on wavy hair without ruining it, is making sure your hair has good hold. If you wash your hair and don't use a styling product with hold, your hair will fall flat pretty easily. If you use a product like gel or mousse that has hold, that will help protect your hair pattern while you're sleeping. Using a product with harder hold may result in hair that is harder to ruin.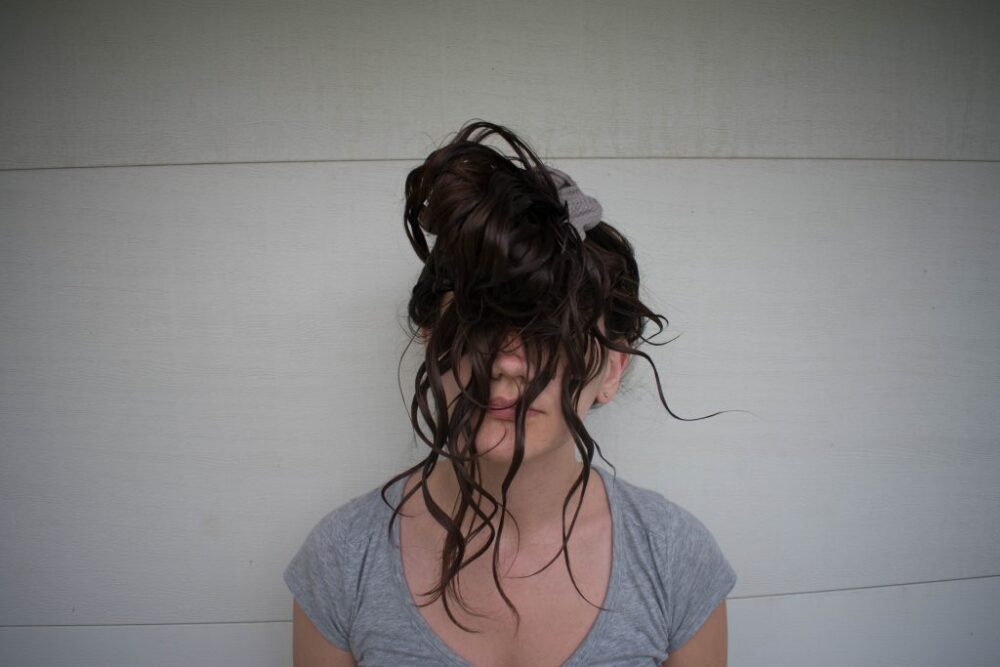 What about long, short or thick hair?