There are affiliate links in this post.
Tangles in wavy hair are a common problem. The curly girl method advises only brushing or combing your hair while in the shower with conditioner in your hair. For most with wavy hair, that's twice a week or less. That leaves a lot of time between wash days when we want to try to avoid brushing. So, let's talk about what can we do to deal with tangles, and how can we prevent them.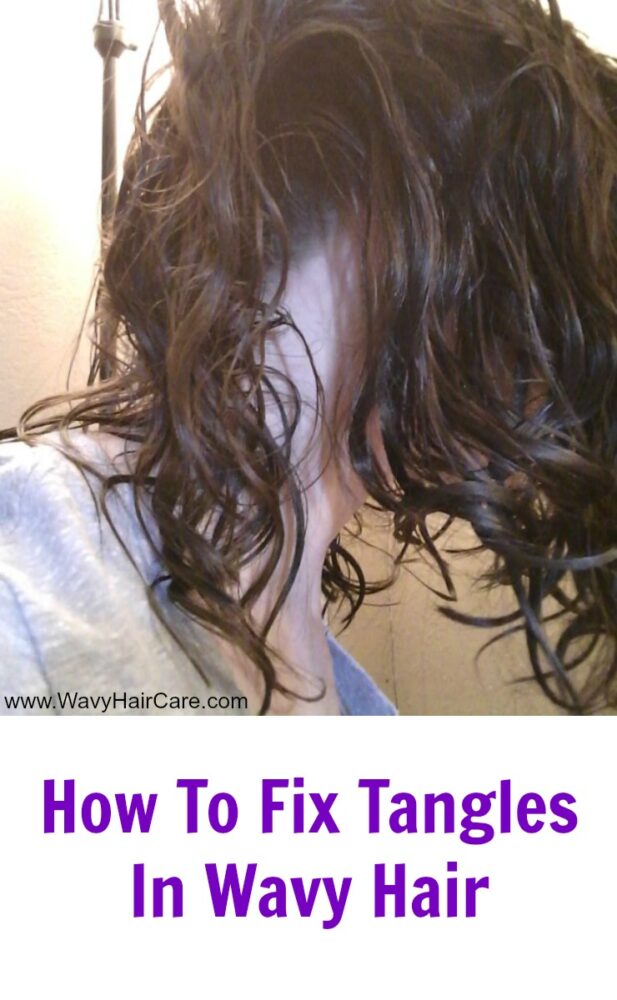 How To Fix Tangles In Wavy Hair
If your hair is badly tangled, use a pre-poo about half an hour before showering. Once in the shower, add conditioner and then gently detangle. Finger-tangle as much as you can, working from the ends on up to your roots. Then move on to a wide tooth comb, then denman brush if needed.  
Try to be as gentle as possible while detangling your hair. You don't want to tear your hair while dentangling it. Doing a pre-poo should help soften your hair and reduce friction while detangling. Oil can be especially helpful with detangling "pixie tangles" which are tiny knots that are made up of a single hair.
Brushes For Detangling Wavy Hair
These are four of the more common tools for detangling. They're well known for helping to remove tangles in wavy hair . It's advised that they're used in the shower when your hair is well-conditioned.
Extra tangle tip:
Never use boar bristle brushes on wavy or curly hair when wet! Boar bristles can cause breakage when used wet.