In wavy and curly hair communities, there are two hair dryers that most people talk about wanting. One is the Dyson Supersonic, which I did a Dyson Supersonic On Wavy Hair review of a long time ago. The Dyson is the most expensive hair dryer out there, and I think generally seen as the best. However, the sometimes people will argue that the Shark is actually just as good, or even better, at a lower price point.
I've always wondered if the Shark really could be as good or even better than the Dyson, given that it sells for about half the cost. In my Dyson review I shared how I don't love the diffuser attachment that comes with the Dyson. As someone with wavy hair, the diffuser is a big deal as I use it each time I do my hair. Plus, the Dyson is designed to have magnetic attachments, so diffusers or attachments from other blow dryers don't work with it unless you get really creative with finding a way to make the attachment stay in place.
The Shark HyperAIR comes with a diffuser that I thought looked a lot better, which was one of the top reasons I was interested in trying the dryer. I didn't want to pay full price for it, but I watched eBay until I found a working model that was around $60 shipped and jumped on that! I did make sure that it was real and not a knockoff.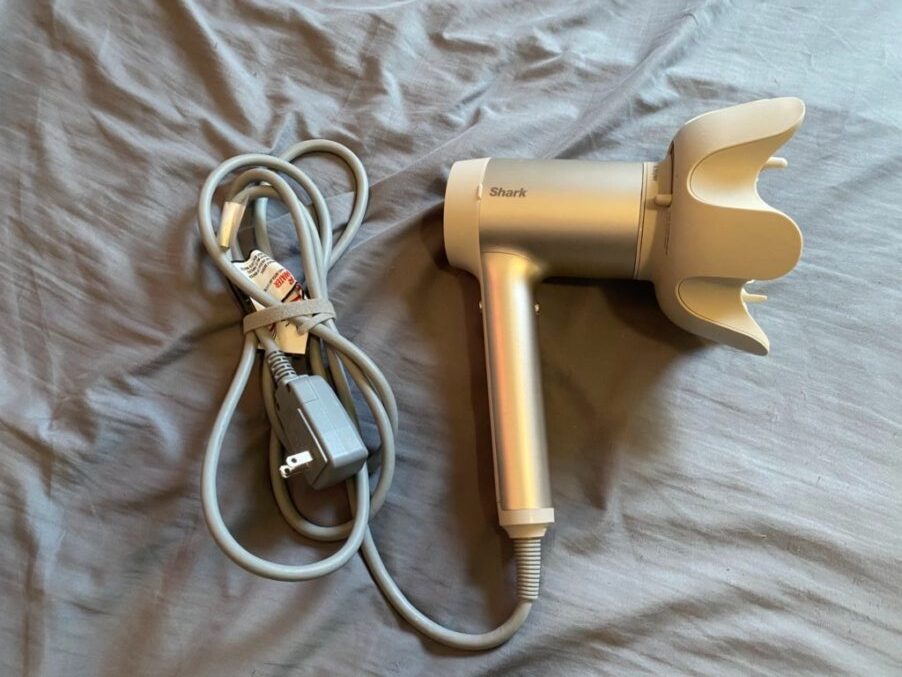 How The Shark HyperAIR Compares To Basic Hair Dryers