Does The Curly Girl Method Require A Leave-In Conditioner For Wavy Hair?
On my various curly girl method routine blog posts, I often get asked why I haven't included a leave-in conditioner. Many people believe that the curly girl method requires a leave-in conditioner.
The Curly Girl Method does not require a leave-in conditioner for wavy-haired people.
The curly girl handbook encourages other curl types to leave some of their rinse-out conditioners in their hair (rather than using a store-bought leave-in conditioner) but it tells people with wavy hair to fully rinse the conditioner out.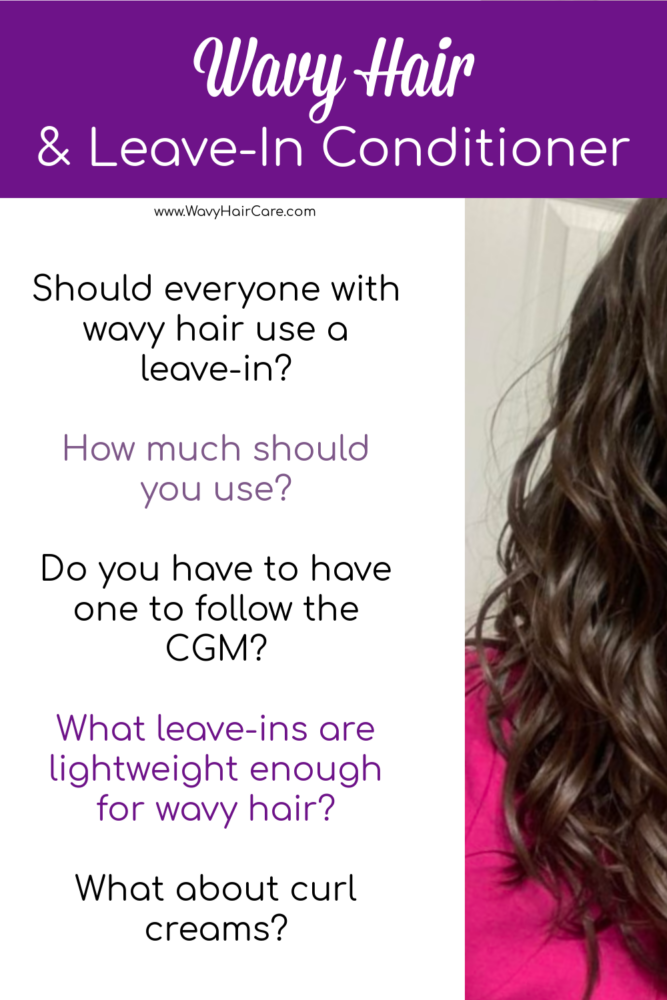 Why I Don't Use a Leave-In Conditioner On My Wavy Hair
I very rarely use leave-in conditioners for wavy hair. For me, this isn't because the curly girl method handbook says I don't need to, as I don't strictly follow the curly girl method.
My decision to skip over a leave-in conditioner came from experimenting with leave-in conditioners. Some leave-in conditioners leave my hair feeling greasy or weighed down. Others don't leave my hair feeling bad or looking bad, but I just don't see any obvious benefit from them, either.
Early on, I used a leave-in conditioner but when I'd skip using it, I either saw no difference or an improvement. The improvement would be a better cast, by the way. That's why I quit using leave-in conditioners.
Why You May Want To Use A Leave-In Conditioner On Wavy Hair
While I don't use a leave-in conditioner, I do think some wavies can benefit from using them. Leave-in conditioner is designed to keep the hair conditioned and reduce friction and tangles between washes. I don't have dry hair, rough-feeling hair, a lot of friction between my hair strands or tangles…so I don't need the benefits that a leave-in conditioner can provide.
However, if you struggle with dryness, tangles, friction, etc – then you may want to use a leave-in conditioner.
How Much Leave-In Conditioner To Use On Wavy Hair
If you are going to use a leave-in conditioner for wavy hair, try using a really small amount at first. Perhaps a pea-sized amount on each half of your hair. Most people with wavy hair will be easily weighed down by leave-in conditioners so start on the light side and if it doesn't give you the effect you want, try a little more next time.
Does Wavy Hair Need A Curl Cream?
In the same way that most people with wavy hair don't need a leave-in conditioner, most won't need a curl cream.
In most cases, hair creams or curl creams are similar to leave-in conditioners. Curl creams are usually just slightly thicker leave-in conditioners that have a little bit of hold. Due to their added thickness, they can be heavier than leave-in conditioners. Of course, there is always variation between different brands and even individual products, still. Generally, though, curl creams are thicker and heavier.
It's fairly rare, but there are some people with wavy hair who can use a curl cream instead of a gel or a mousse. Typically these are people who have really thick individual hair strands, and lower density hair, but not always. Anyway, if you're the rare person who has wavy hair that has a really durable curl pattern, you might get away with a curl cream instead of a gel or a mousse. You'll likely want to seek one out that is known for being lightweight and for adding hold.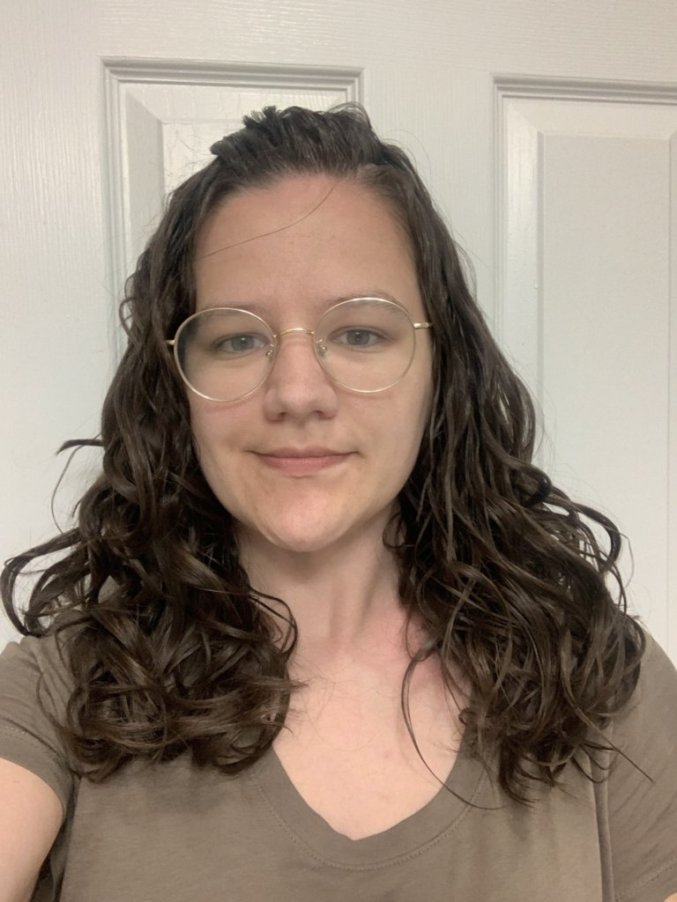 Leave-in Conditioners & Creams That Aren't Too Heavy For Wavy Hair
Seems how my hair doesn't need leave-in conditioners, I have limited experience with trying them, and wouldn't say I have any that I truly love. However, I have tried a few that weren't too heavy for my fine-strand wavy hair. So if I were going to recommend a leave-in conditioner to someone with wavy hair, these would be my suggestions.
Giovani weightless direct leave-in conditioner
Kinky curly knot today leave in [Amazon]
Aussie hair insurance leave-in conditioner [Amazon / Walmart] (Not curly girl approved)
Not your mother's kinky moves cream *has some hold* (not curly girl method approved) [Walmart]
Royal locks dream cream (not curly girl approved) [Amazon]
Desert Essence coconut soft curls hair cream (has a little hold) [amazon / Walmart]
Dippity do girls with curls. [Amazon / Walmart]
Can You Leave Regular Conditioner In Your Hair?
The curly girl handbook recommends that you use rinse-out conditioner but don't fully rinse it out, rather than using a specific leave-in conditioner.
On the other hand, hair stylist and textured hair specialist Mell of Manes by Mell on YouTube advises against it. She says leave-in conditioners are specifically formulated to be safe to leave in your hair, while most regular conditioners are not.
There are some products that are 2 or 3 in one products that were made to be rinsed out OR left in, such as Not Your Mother's Curl Talk 3-in-1 conditioner, or Garnier Fructis 3-in-1 1 minute treats. Those are the only dual-purpose conditioners that I have attempted to use as conditioners but both were too heavy for me. This leads me to think that most dual-purpose conditioners are probably too heavy for me. I do just have the experience of trying two though.