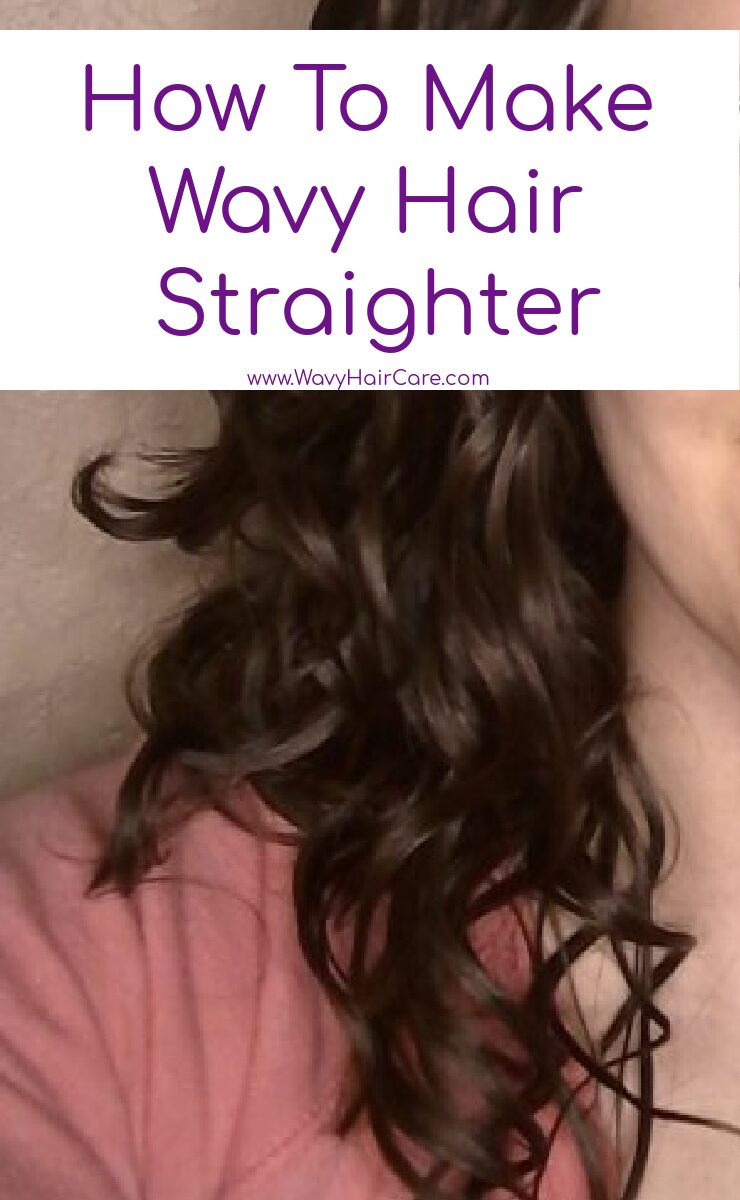 This blog focuses on embracing naturally wavy hair, so this is a bit of a unique topic for this blog. I know that some people with wavy hair do want to make their hair more straight, though.
Plus, I have the post how to make wavy hair curlier. In that post I talked about how I don't think there is any hierarchy of good/better/best hair patterns. So while it's fine to want curlier hair, it's also fine to want straighter hair. I did the 'curlier' post, so I thought I'd do the 'straighter' post, too.
While I prefer to embrace my waves these days, for many years I preferred straighter hair. From about age 13 to 23 I didn't actually recognize my hair was wavy, but I wanted sleeker, smoother, straighter hair.
If that's you, I totally get it! Nothing wrong with having those preferences. I straightened my hair daily for many years, but I also utilized other tips and tricks to make my hair sleeker. There were other things I was doing to help straighten out my hair that I didn't even realize was doing it. Anyway, here are all the ways I know of to make wavy hair straighter.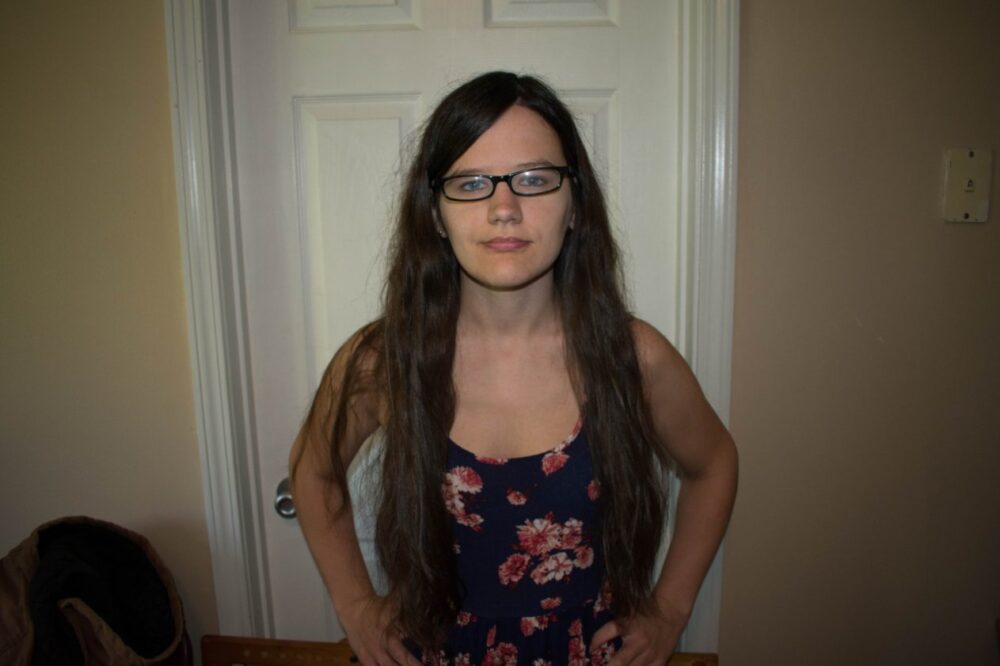 My hair when it was really long, and I brushed it a lot (above) vs now when using the curly girl method, not brushing, etc, on shorter hair. (below)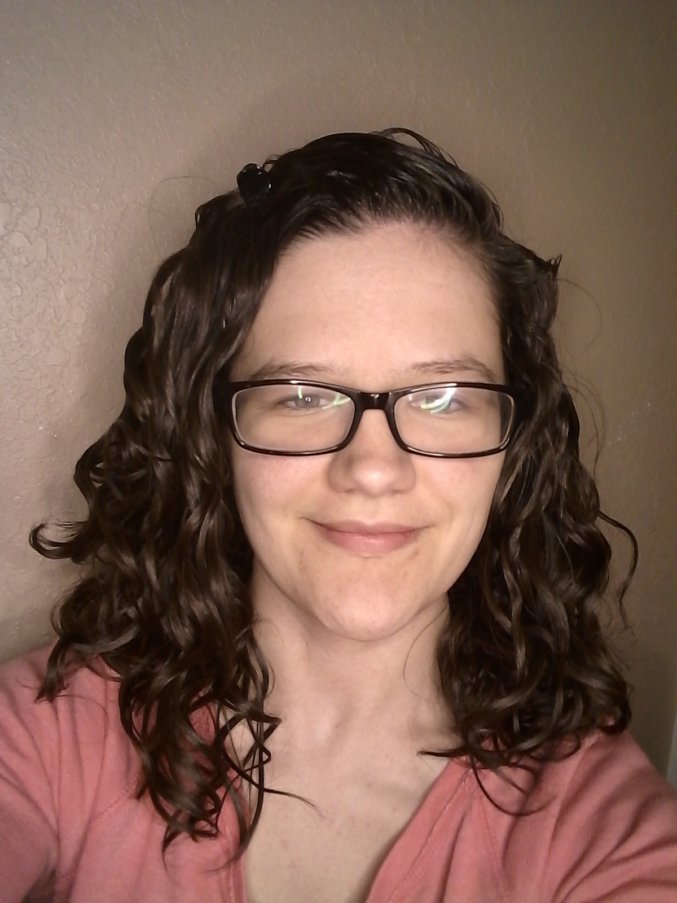 Can you make wavy hair straight naturally?
You can't permanently make wavy hair straight, naturally. Hair texture is natural and comes from your genes, so your fresh hair growth will continue to grow out based on those genes.
However, you can use heat-free and chemical-free methods to elongate, flatten or straighten your hair regularly, to keep it looking straighter if that's the look you prefer.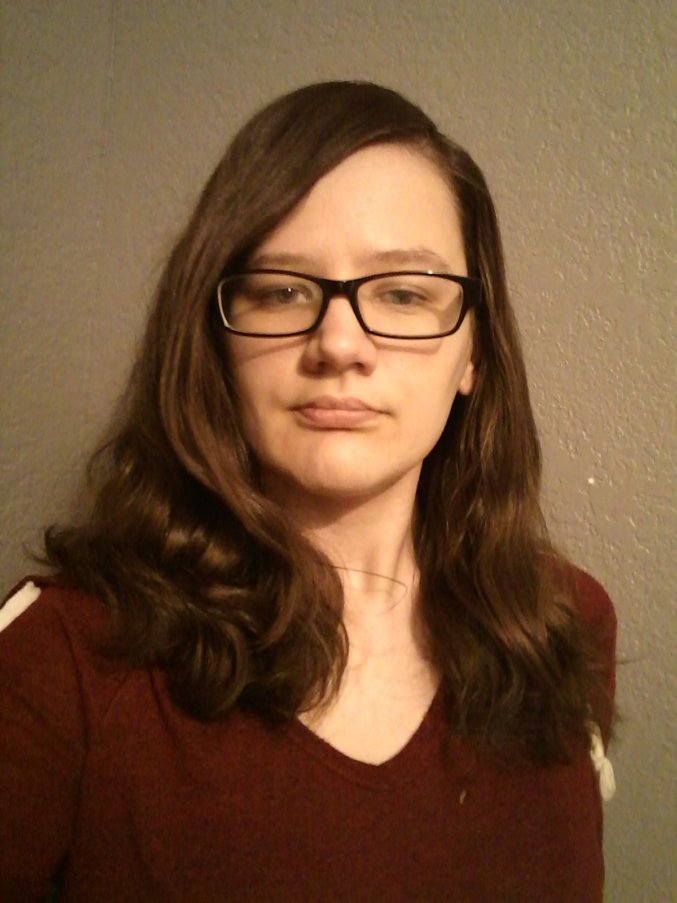 My hair if I brush it. Not straight, but a lot straighter than if I don't brush. 
How to make wavy hair straighter
Brush it while it's wet. Keep brushing it until it dries, if you find that it starts to wave up along the way. Using a brush with a lot of hair-like bristles can help separate curl clumps and smooth hair into a straighter pattern.
Use heavy conditioners. In addition to helping moisturize your hair, heavy conditioners can weigh your hair down and cause it to look straighter.
Sleep on it. This will probably give you some bed-head, but sleeping with your hair down and brushing it the next morning can help flatten your waves.
Curl elongating products exist and are something you can try if you want looser waves/straighter hair but not necessarily completely straight results.
Brush it while dry. If you like big, loose waves instead of tighter ones, you can try brushing your waves out after they've tried. You may need to experiment with different brushes or combs, and with how much to brush out. If you like big swoopy waves, this may be achievable by just brushing your waves out.
Thin your hair. Thinning sheers sort of make a ton of individual layers. For curl clumps to form, they have to make groups with other hairs. Thinning hair can create so many layers that hair won't clump together as well, which can make it straighter.
Get a razor-cut haircut. Similar to thinning, razor hair cuts create a ton of teeny tiny layers that can disrupt curl clumping. When I used to want my hair as sleek as possible, I used to get razor-cut hair cuts and get it thinned.
Grow your hair out. The added weight from having your hair longer can help stretch our your waves.
Try milk. I haven't tried this, but the internet says if you use coconut milk or whole dairy milk (about 1/2 a cup sprayed evenly over your hair), brush it out, let it sit for a while, then rinse it out and it will straighten wavy hair.
Try products for 'sleek' straight hair. These can help fight frizz and flatten wavy hair a bit. When I used to wear my hair straight, I liked Garnier Sleek & Shine shampoo, conditioner and conditioning cream.
Can you make wavy hair straight permanently?
While it's not truly permanent, there are longer-lasting options for straightening wavy hair, such as getting hair chemically straightened or getting a keratin treatment. 
Straighten your hair with heat. If you're worried about heat damage, use a heat protecting spray in advance. Using hair spray or other products with hold after can help maintain the look.
Chemical straightening or relaxing. Similar to perm kits, you can have your hair chemically straightened. I had this done at a salon when I was in high school. They applied the chemicals to my hair and then brushed my hair straight until it dried. This didn't make my hair perfectly straight longterm, but it helped a lot, so I only had to do minimal straightening each morning. Salons do these treatments, or you can purchase chemical straightening kits near perm kits in drugstores and department stores.
Keratin treatments. This treatment adds keratin to the hair and hen flat irons the hair while the product is on the hair to seal in the results. This creates results very similar to having your hair chemically relaxed, but in a way that is believed to be gentler or more natural.
Damage. While this isn't something you'd want to do intentionally, another way that wavy hair can become straighter more long-term is by being damaged. Heat damage or chemical damage from chemical treatments or hair dying/bleaching can cause naturally wavy hair to fall straight.