There is an affiliate link in this post.
Air Dry VS Diffuse Wavy Hair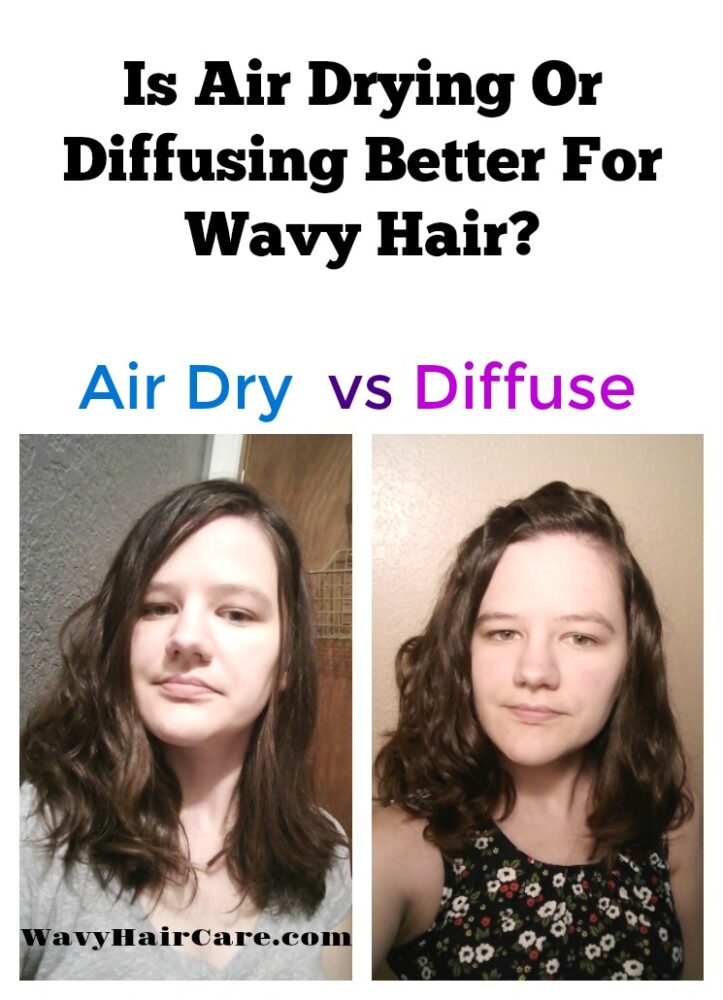 Both of these photos were with no product like gel or mousse. Each way was done just two days apart, my hair was not cut in between. I don't consider either of these good results, my hair doesn't do well without gel or mousse. Still, my hair has more volume and a tighter curl pattern when I diffuse.
**Update, November 2020. I wanted to update this post to try to give some comparison of air drying or diffusing with mousse. See the graphic below. I used the same products as I had used before, but to try out air drying with a fan to speed it up. I also did a lot of microplopping to try to encourage volume and waves despite air drying. This broke my clumps up into smaller pieces than I would usually have.
So, I don't think the clump size shown in the photos below are 'fair' comparison. Still, this gives you an idea of the volume difference an the difference in the tightness of my waves. Diffusing helps a lot with volume, and it helps a lot with keeping my waves tighter. Air drying lets my waves loosen up quite a bit before they dry.
Air drying is on the left, diffusing is the photo on the right. In both I used NYM curl talk shampoo and conditioner, and suave captivating curls mousse.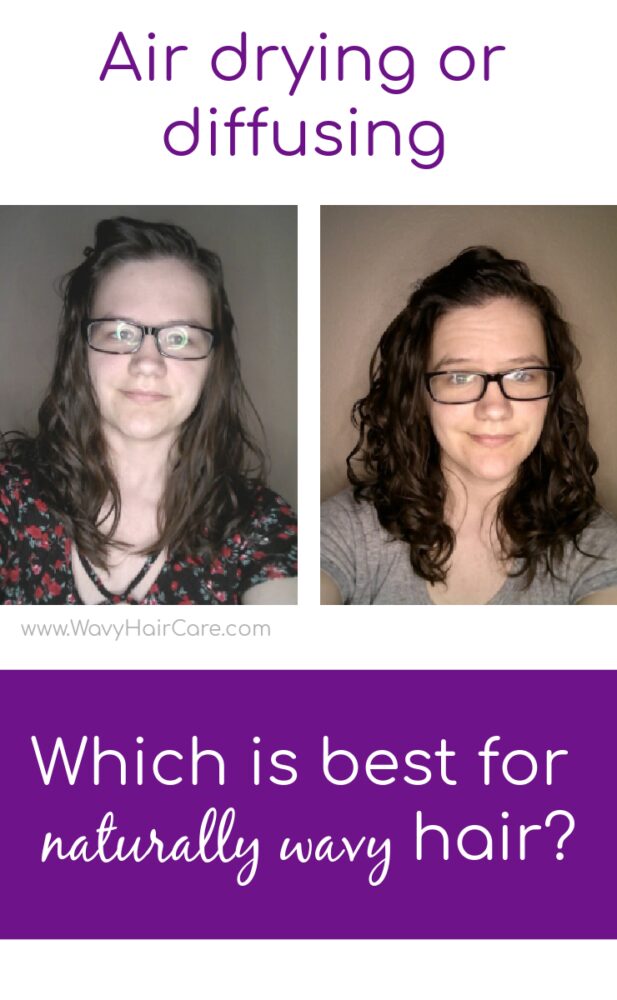 Is Air Drying Or Diffusing Better For Wavy Hair?
Diffusing wavy hair may help your hair to dry in a tighter hair pattern, and with more volume, but will likely introduce some frizz. If you want tighter waves, diffusing is best. If you prefer elongated waves or are worried about damage, air drying is best. 
So – should you air drying or diffuse? It totally depends on what your hair goals and hair concerns are! Keep reading to learn more details about the pros and cons of air drying or diffusing wavy hair.