In a recent blog post, I shared how to determine your wavy hair type. I had mistyped my own hair for a long time, and that resulted in me thinking products 'should' work for my hair that didn't. If you missed that post, definitely go check it out to double-check that you've got your hair type correct.
Once You Know Your Hair Type, How Do You Know What Products To Use?
Now you know what your hair properties are – hooray! That's great…how do you know what products to use now though, right? That's what this blog post is all about!
What products your hair likes primarily will come down to four factors.
How much protein to use
How much moisture you need (or can tolerate)
How often you'll need to clarify your hair
How much hold you'll need.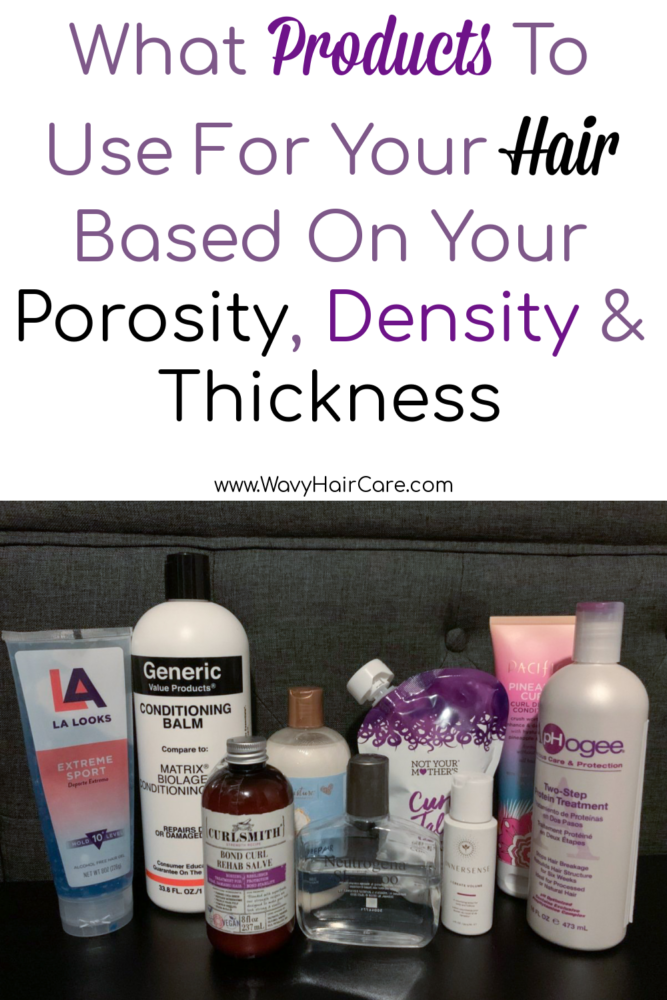 How Much Protein Each Hair Type Needs