There are affiliate links in this post.
Is it normal for your scalp to itch while following the curly girl method?
Your scalp should not itch while you're following the curly girl method. An itchy scalp is a sign of some sort of irritation. Don't just tolerate an itchy scalp, you should be able to find a way to live without the itch!
Reasons why the curly girl method may make your scalp itch
While I would not say it is "normal" to have a itchy scalp while on the curly girl method, it is a somewhat common complaint. There are several reasons why you may be experiencing an itchy scalp while on the curly girl method.
1. Dirt. If your hair or scalp are itchy or dirty, that can cause irritation and make your scalp itch.  This can just be from how frequently you're washing, or it can be from not cleaning thoroughly enough. If you are cowashing, especially with a conditioner rather than a product marketed as as a cowash, it's really important to scrub your scalp very thoroughly.
When you use products that have a no cleanser (conditioners) or a really gentle cleanser (cowashes), you need to put in "elbow grease" and scrub your scalp more than you would with a traditional shampoo. Shampoos are formulated to basically remove dirt, oil and residue from our hair with very minimal effort from us. Conditioners aren't.
2. Dryness. Sometimes an itchy scalp is a really dry scalp. People often confuse dry scalp with dandruff, though they are different – basically opposite, things. Dandruff is caused by an overproduction of oil on your scalp, that flakes off. People with true dandruff typically have oily scalps.
Dryness can also involve flakes, but it's from a lack of oil production instead. If your scalp is dry, scalp oils may help. Shampooing with a gentler cleanser may help. You may have to experiment with how often to wash your hair.
With dry scalp, washing too often can be harsh on your dry scalp, but not shampooing often enough can cause those flakes to stay trapped on your skin longer and cause further irritation. Scrubbing your scalp thoroughly when you do wash can help ensure the flakes do get removed.
A shampoo brush can help. I bought this two-pack of shampoo brushes on Amazon and enjoy them. It feels a bit like getting a scalp massage!
3. Allergies. Some people find that they are allergic to ingredients in some haircare products.
Some of the more common allergens are fragrance ingredients (Which frustratingly are not required to be put on the bottle, which is why most products just will list 'fragrance' as an ingredient), coconut, aloe, Methylchloroisothiazolinone and Methylisothiazolinone (also known as "the itchy M's"), DMDM hydantoin, Cocamidopropyl betaine.
4.  A skin condition. It seems a little funny to think of our scalp as skin, but it is. If you have sensitive skin or any skin conditions such as eczema or psoriasis, this can cause you to be more prone to an itchy scalp in some cases.
Seborrheic dermatitis and dandruff are other common skin/scalp issues. If you have, or may have, any conditions like these it's best to see a dermatologist and follow their recommendations for your scalp care. Some people may need to use medicated shampoos, and/or shampoo more frequently than the curly girl method would typically recommend.
5. Build-up. If you get build up on your hair or scalp this can cause itchiness. If you aren't clarifying on a regular routine, that is likely the culprit of your buildup. I have an article on clarifying wavy hair if you need to know more about it.
6. Plopping. Some people find that plopping causes their scalp to itch. My assumption is that this is due to their hair being piled on top of their head, and more product residue getting left on their scalp.
7. Overnight plopping. Overnight plopping is the people plop their hair (Tutorial for how to plop wavy hair here).
I personally recommend plopping for 20 minutes or less, usually. However, some people try to plop overnight. This can leave their hair wet or at least damp overnight. For some people, their hair being wet that long can cause fungal rashes or other skin issues that may include itching.
8. Getting stylers on your scalp. Sometimes getting products not intended for the scalp, on the scalp can cause irritation.
If there's a chance that you're getting your leave-in conditioner, cream, mousse, gel, etc on your scalp, that could be your problem. If this could be the case, just try to be really careful while applying your products to make sure to avoid getting those products on your scalp to see if it helps.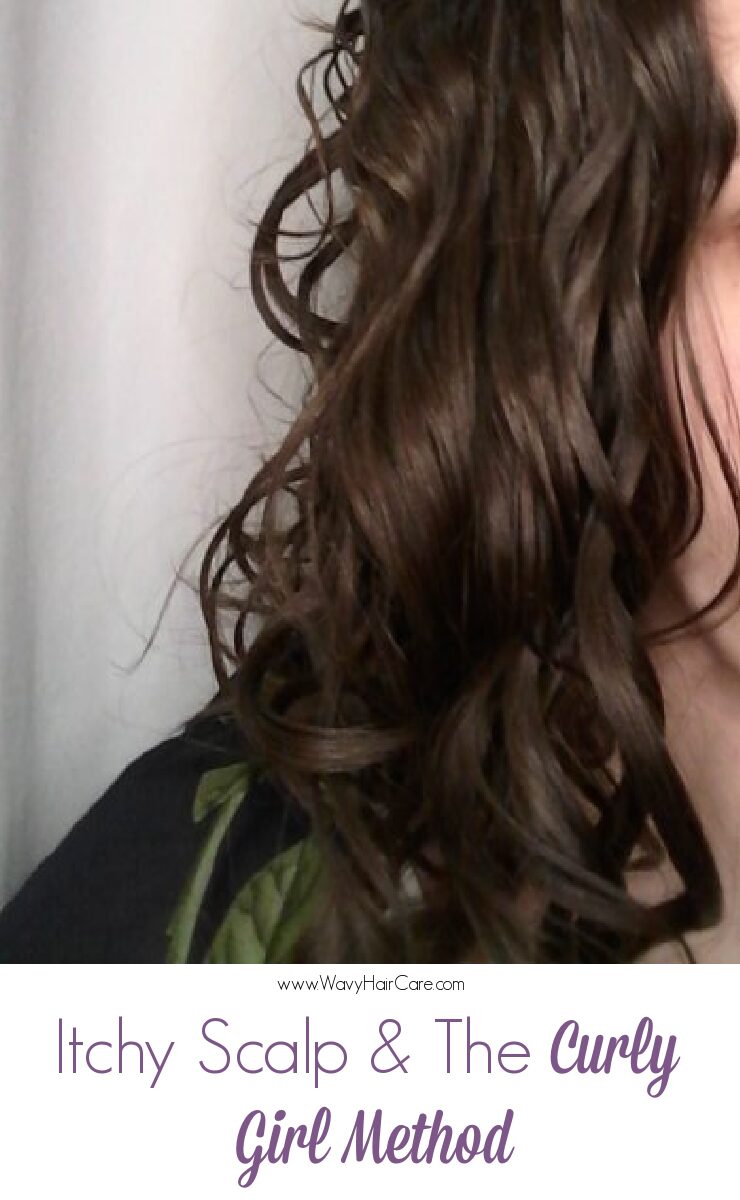 Do you have to just deal with itchy scalp on the curly girl method?
I have occasionally seen people say that an itchy scalp is just part of the transition phase. They say during transition, your hair will be greasy and will itch as a result. They say that if you tolerate your hair being greasy for a while, your scalp will learn to produce less oil over time. Then it will be less greasy, and less itchy in the future.
While I do think that some people successfully 'train' their scalp to be less oily, I don't think you have to live with greasy hair for the first few weeks (or longer?) of the curly girl method.
I transitioned to washing my hair less frequently very slowly. I went from daily washing to every other day, and then much later, to every third day. This allowed me to avoid my hair ever feeling greasy or itchy for more than a few hours.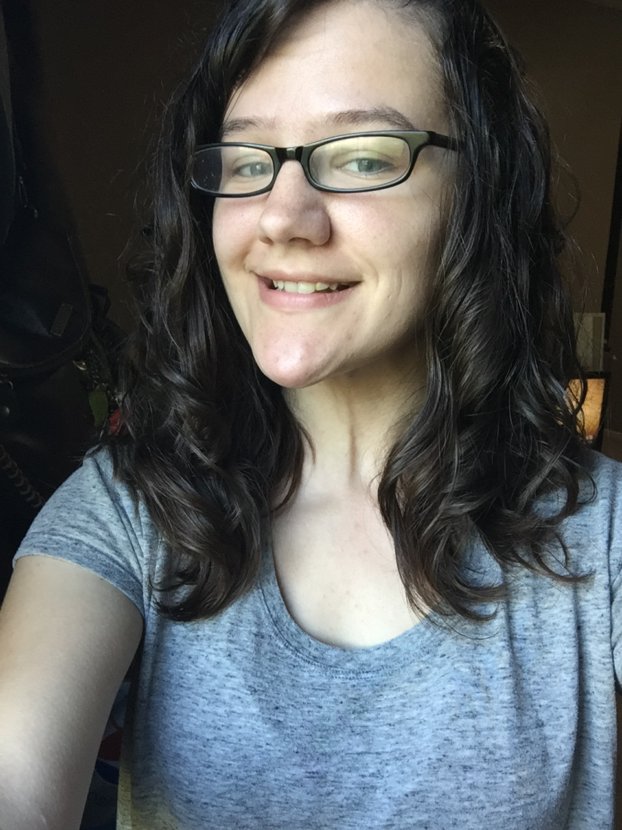 Products that may help with an itchy scalp
I personally have not used these, so these aren't personal recommendations. However, these are some products that I've see others say helped them with their itchy scalp issues.
Using a sulfate-containing shampoo or clarifying shampoo.
As I am dry & itchy scalp cowash (Walmart or Amazon) or shampoo.
Tea-tree products such as Giovanni tea tree shampoo (Walmart or Amazon) trader joe's tea tree shampoo.
Dandruff shampoo such as Head & shoulders (Walmart or Amazon), T-gel( Walmart or Amazon) or Norizal
If you've battled itchy scalp and solved the problem, leave a comment and let us know what the cause was and what your solution was. It may help someone else!