Ouidad sent me products for review. All opinions are my own.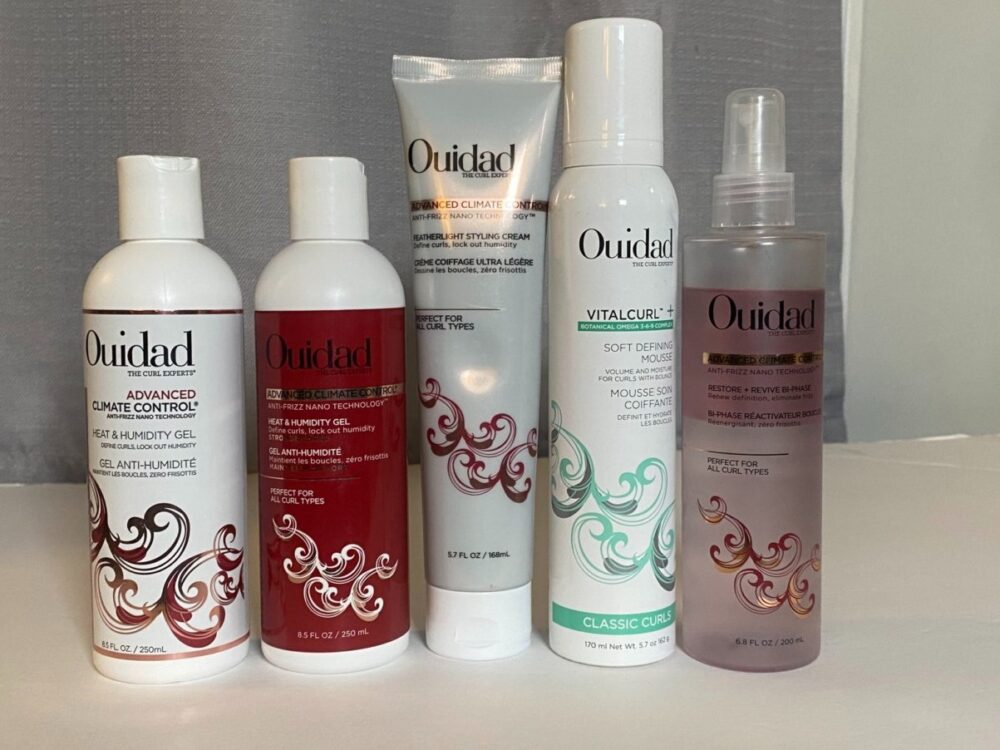 Many of you know that I typically recommend really affordable products. I think of myself as frugal, but not cheap. What I mean by that is, I like seeking out value. However, that doesn't mean that I look for the absolute cheapest products available, necessarily. I'm often happy to pay more for one product over another in the same category, as long as I feel like the more expensive product has something unique that it offers. If two products perform the same, then I'm going to go with the cheaper option.
Ouidad is a brand that is a bit higher-end than most of what I've used in the past, but that is popular with many people who have wavy and c urly hair. I had purchased a Ouidad gel on my own during an Ulta hair sale where the gel was offered at 50% off. So, when Ouidad reached out to me to see if I wanted to try out some of their products, I was happy to agree. They sent me four products, so I'm going to review each of those. I'm also going to cover the gel that I had purchased from Ouidad on my own.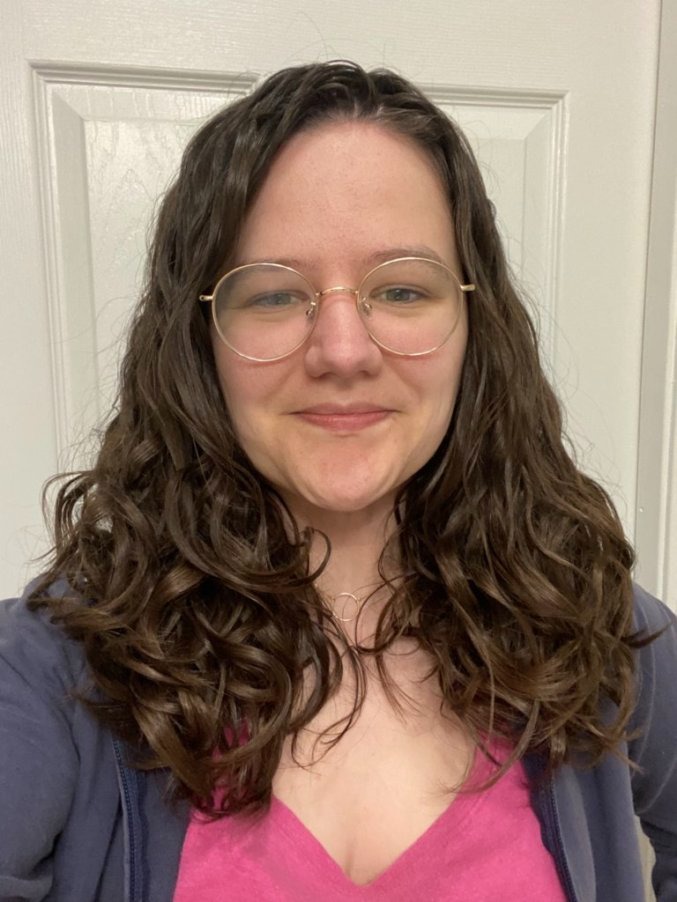 My wash day results when using Ouidad Advanced Climate Control Featherlight Styling Cream, Ouidad VitalCurl + Weightless Curl Defining Mousse (a lot), and Ouidad Advanced Climate Control Heat and Humidity Harder Hold Gel (a little).
Ouidad Advanced Climate Control Heat and Humidity Gel Review
This is the gel that I had purchased about a year ago with my own money. I had heard the Ouidad advanced climate control gel being recommended for people who live in Florida or other humid climates. I live in Michigan, so we have dry winters but we have high humidity sometimes during the summer.
I don't feel like my hair is usually particularly sensitive to humidity (I've learned that high porosity hair tends to be more sensitive to weather changes) but I was still curious to try this gel that I had heard people raving about.
The gel is quite thin, which some would take as an exciting sign. I know some people say that thinner gels are best for fine hair, and my individual hair strands are fine. However, in practice, I've often found that thick and sticky gels work better for me than thinner or more watery gels.
I tried this gel a couple of times, but I never got much hold with it at all. I would say this gel is definitely a light hold. However, I then learned that there is a 'strong hold' version of this gel! So it had been on my wish list for a while before Ouidad reached out.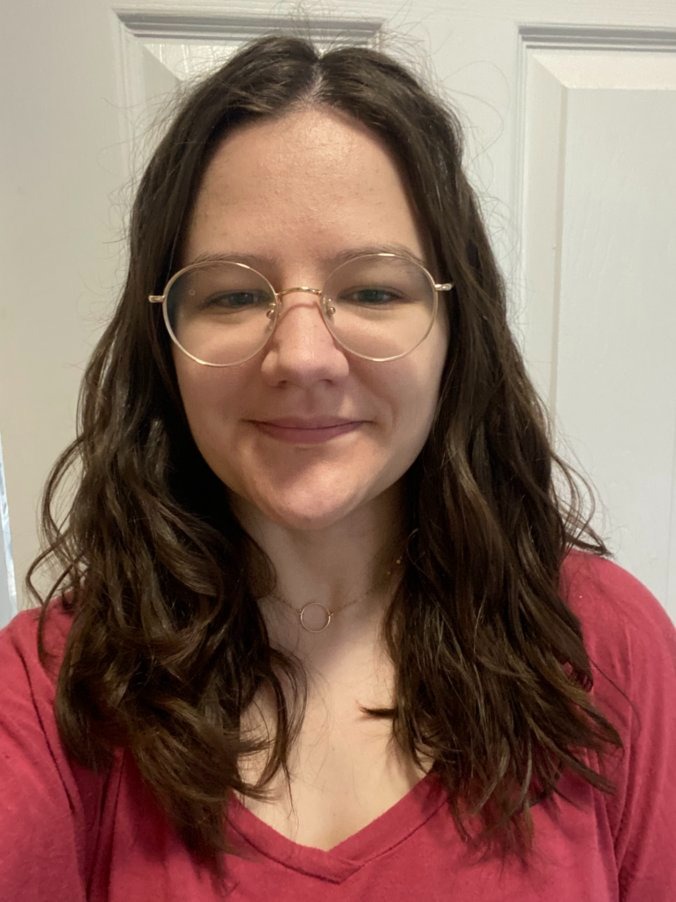 My hair when I used Ouidad climate control cream and ouidad climate control harder hold gel. 
Ouidad Advanced Climate Control Heat and Humidity Harder Hold Gel Review
The harder hold version fo the advice climate control heat and humidity gel is still thinner than most gels, but I find it does have a little bit more hold. I would classify this gel as a light to medium hold gel, where the other gel is a full-on soft hold gel in my opinion. Sadly, light to medium hold still isn't enough hold for me. I am usually only happy with the results I get from styling products if the styling product is at least a medium-to-hard hold.
I have only used this gel during the winter though, so I plan to keep it to see if I find it helpful in the summer on humid days. I have heard of people using a hard hold gel over most of their hair, and then using a light layer of this gel over top of other gels to help reduce frizz and keep the weather from messing with their style.
I know this gel is really well-loved by some who live in humid climates, it just doesn't have enough hold for me to work well on its own.
Advanced Climate Control Featherlight Styling Cream Review
I thought I'd request this cream because it was from the same line as the popular gel. The name including the term 'featherlight' also led me to think it may be a cream that isn't too heavy for my fine-strand, loosely wavy hair.
My hair isn't prone to dryness, so I don't often use hair creams or leave in conditioners. However, when I do try to use hair creams, I find that many of them will weigh my hair down. Therefore, one of the biggest things I hope for when trying a hair cream is that it won't be too heavy and weigh my hair down.
I've used this cream a few times and I haven't found it to be too heavy for me, which is awesome. Based on that, I think it likely would work for others with fine wavy hair as well. I like this cream, but it is a bit pricey at $26 for a 5.7oz tube. I've tried other hair creams that seem effective on my hair and don't weigh it down, but that cost significantly less.
I haven't seen any particular benefits of this cream that are unique vs some other cheaper creams that I have tried. Again though, I don't find that my hair is super sensitive to the weather and one of it's major claims is to work well in weather.
My hair when using Ouidad vital curl mousse. 
VitalCurl + Weightless Curl Defining Mousse Review
I often prefer mousse over gel, so I'm often interested in trying new mousses. I don't recall ever hearing anyone in wavy or curly hair groups talk about Ouidad mousse, so I really didn't know what to expect but I was eager to try this. This mousse is really airy, it disappears quickly if you rub your hands together with this mousse in your hands. Texture-wise it reminds me of Aussie Instant Freeze Mousse.
I find this mousse to be a medium hold, so I feel I get better results with this than I do the two gels that I tried! I like the smell of this mousse, it's subtle and pleasant. One thing I have noticed when trying more expensive products is they do often have more pleasant and more subtle scents which is nice. It's just not something I personally am willing to pay more for usually.
I enjoy this mousse and will definitely use the entire can up. I don't imagine that I will repurchase it on my own, though. It is $26 a can and I know of mousses under $10 that give me results that are as good or slightly better. So, my frugalness wins out.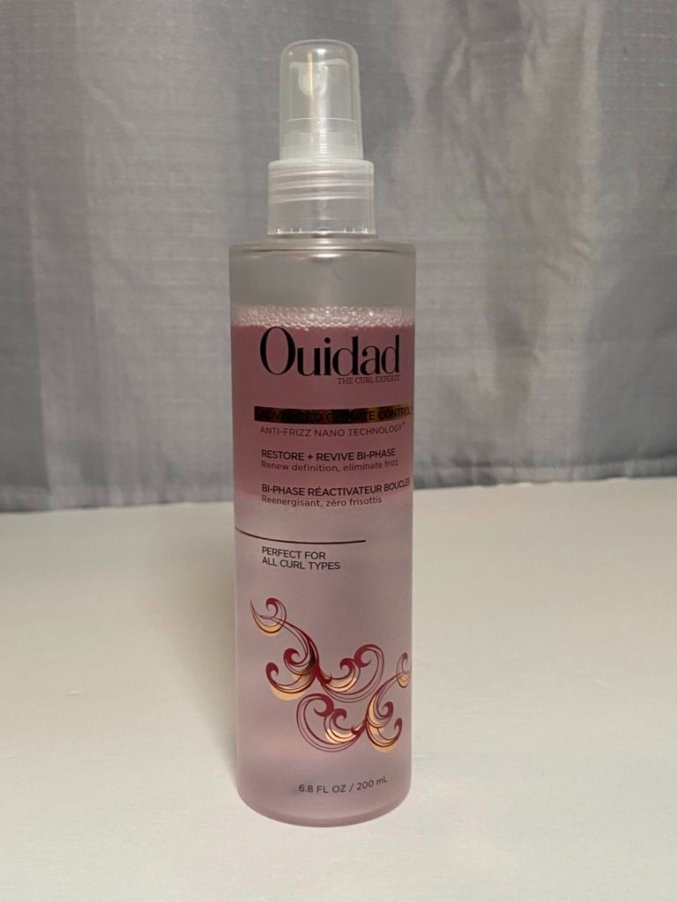 Advanced Climate Control Restore + Revive Bi-Phase Review
I chose this to review for two main reasons. One, again, it is part of the Advanced Climate Control line which I had heard such good things about. Second, I haven't tried very many products that are specifically for refreshing your hair.
This is a really thin spray and when it's been sitting on your shelf for a bit, it separates with the top oily layer having a pink tint, and the lower watery level being more clear. you're supposed to shake it well and then spray over all of your hair, scrunch and smooth down frizz and then let it dry. It is supposed to help fix frizz and regain curl definition.
My hair is very dense, but I had to spray a ton of this to get my hair to feel well covered and damp. I used about 1/8th of the bottle to refresh my hair one time. At $32 a bottle, that means I used about $4 of this in a single use. The photos below show my hair before and after refreshing. I think it did help some with definition and frizz, but it also left my hair more stretched out than it was before refreshing.
My hair is easily weighed down by water so I'm not terribly surprised that a watery product like this stretched my hair out, but I was still a bit bummed. I don't think this is the best refreshing product for my hair type.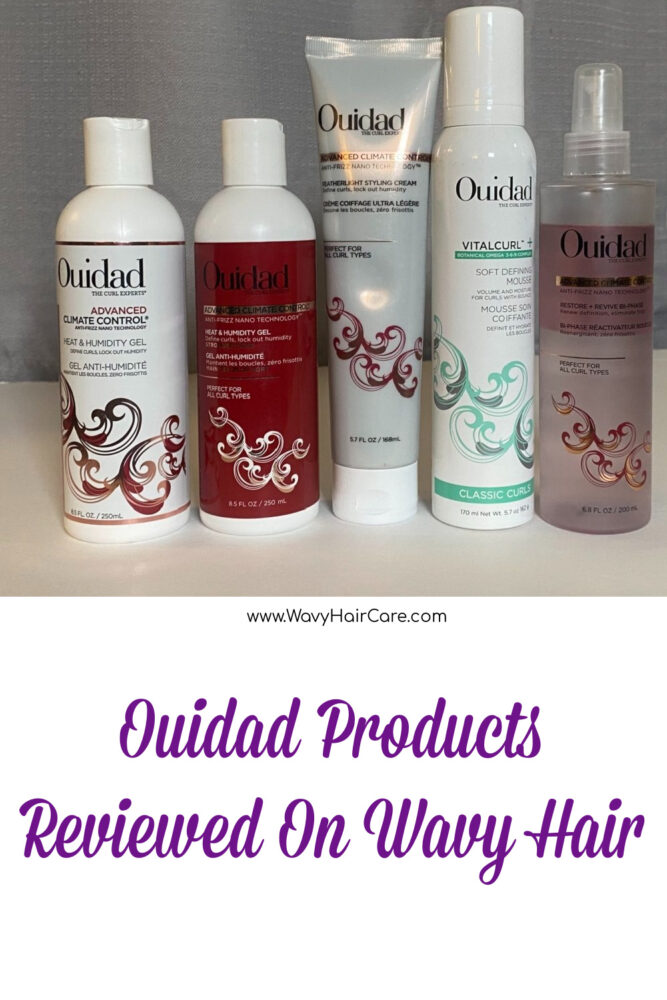 Overall thoughts
While I personally didn't find these products to be worth the price for me, I have heard lots of people recommend the climate control gels to people who have weather-sensitive hair and leave in humid climates so they may still be worth the money if you fit that category.