There are affiliate links in this post.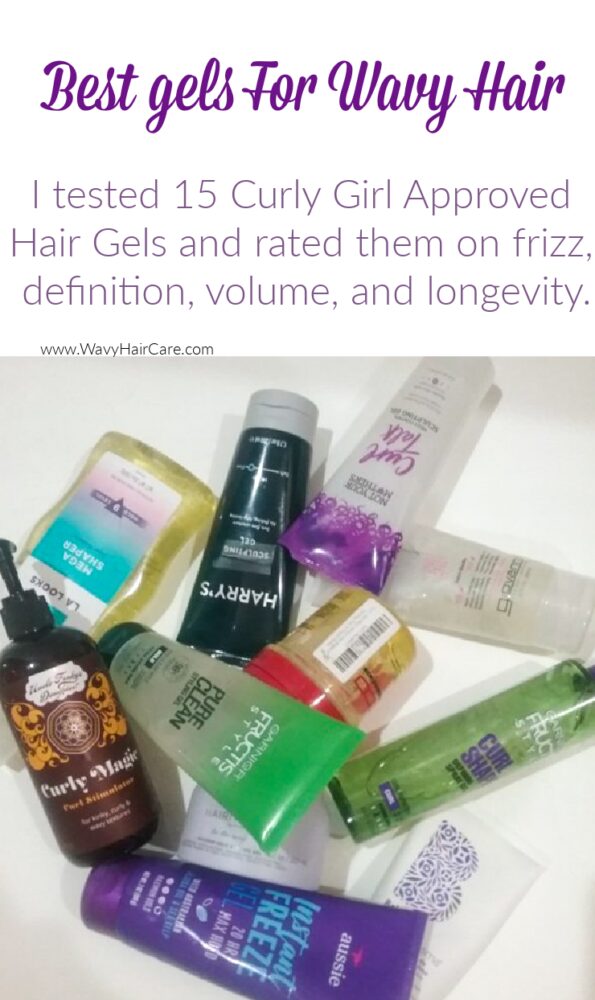 It's no secret that I tend to prefer mousse over gel on my wavy hair. When comparing mousse and gel, gel will usually win out in offering more hold and more definition. If your goal is to hold your waves as long as possible between washes, to keep frizz at an absolute minimum, and/or to maintain as much definition as possible, these are all reasons why you may opt for gel.
Plus, many people use mousse and gel both!
My blog post comparing 10 types of wavy hair mousse has been a popular article, so I thought I'd do a gel comparison post as well. This has been 2 months in the making, as I've tested each of these across 3 days each, and some of them I had to try multiple times.
If I didn't get a good cast over all of my hair or otherwise thought my first test run may have been 'off', I tried a second time.  Ps – if you aren't familiar with gel casts check out my blog post what is a gel cast. My goal was to find the best gel for wavy hair, and to rate the gels based on various factors – to help you guys decide which one(s) you'd like to try.