There are affiliate links in this post. All opinions are my own.
Something I really appreciate about Gen Z is how many of them are more conscious consumers than those of us who are older. I personally am not great about choosing vegan or cruelty-free products on a regular basis. I have so much respect for people who do make it a priority, though!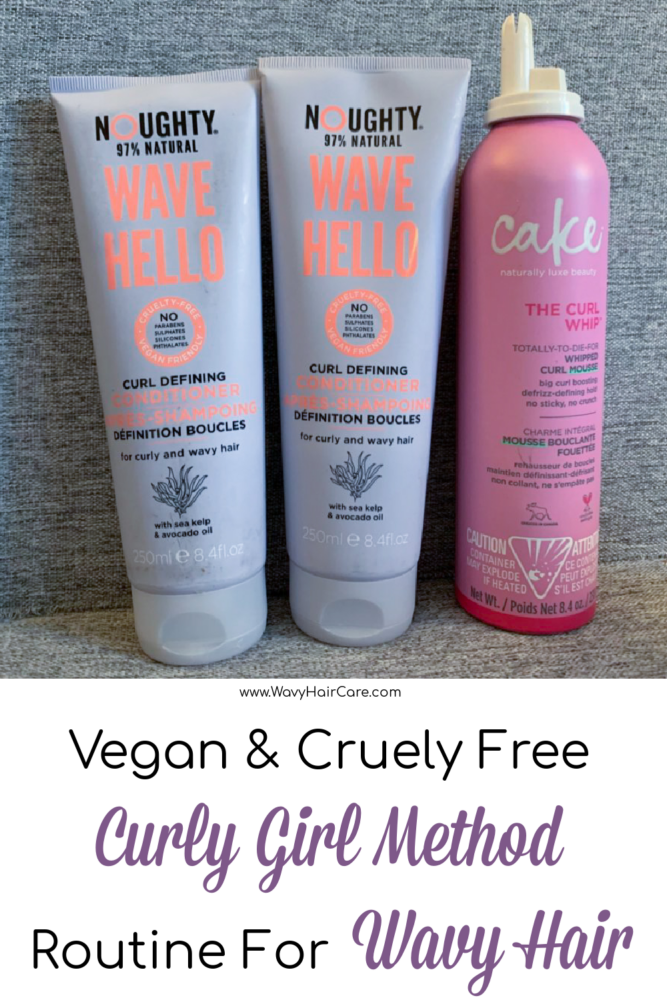 I had someone email me asking about a vegan and cruelty-free routine for wavy hair so I thought, sure! I went through the products I had to come up with products I enjoy that could be used together in a routine. This is a simple one, just three products!
Noughty Wave Hello Shampoo
Noughty Wave Hello Conditioner 
Cake The Curl Whip Mousse. 
Why these products? Well, because they are vegan and cruelty-free, and they work well for me! The shampoo feels cleaning yet slightly moisturizing, and the conditioner is moisturizing without being too heavy for my fine but dense wavy hair. The conditioner also has good slip so I can detangle my hair without too much trouble.
The curl whip mousse is one of my all-time favorite stylers. It is really lightweight and offers great volume and good hold. IT doesn't offer long-lasting hold so my hair will fall flatter than usual by day 2, but it's super lightweight in my hair. It almost leaves my hair feeling product-free! So, I'm able to add more of this mousse to my hair on day 2 to regain some curl and definition.
What else will you need? In your monthly routine, you'll likely need a clarifying shampoo to use about once a month, and a deep conditioner and/or protein treatment to use once a month to once a week (depending on your hairs needs). If you're unsure of your hair type, my how to determine your wavy hair type can help you get an idea of your hair type and my post on wavy hair & protein may help you estimate how much protein you'll need to use.
There is no protein in these three products so even if your hair only needs a tiny bit of protein, you'll likely need to do a protein treatment periodically if you do this routine longterm. However, this routine is great for your regular wash days! Scroll down to see other products that you can try for your clarifying and mask needs on 'special' wash days.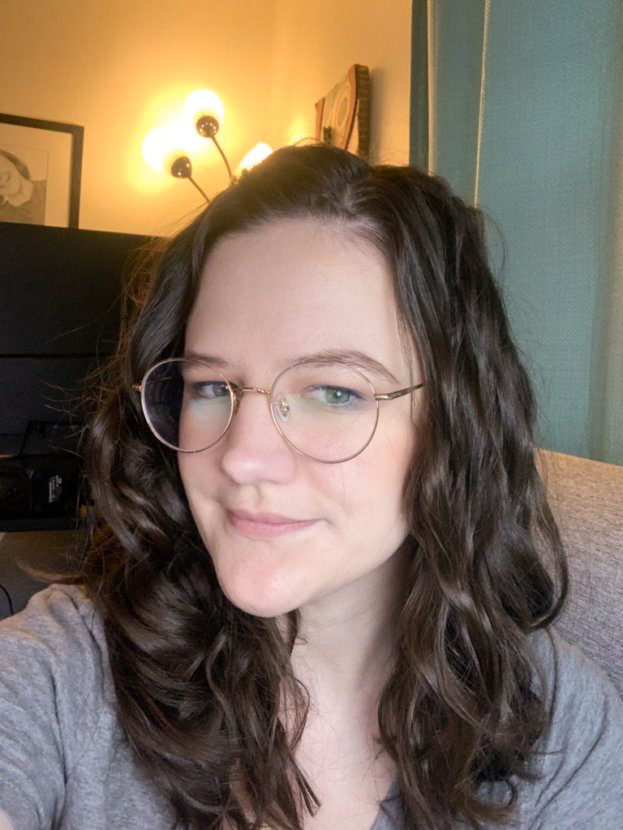 My results from using this routine.
Vegan & Cruelty Free Wavy Hair Routine