Common Wavy Hair Myths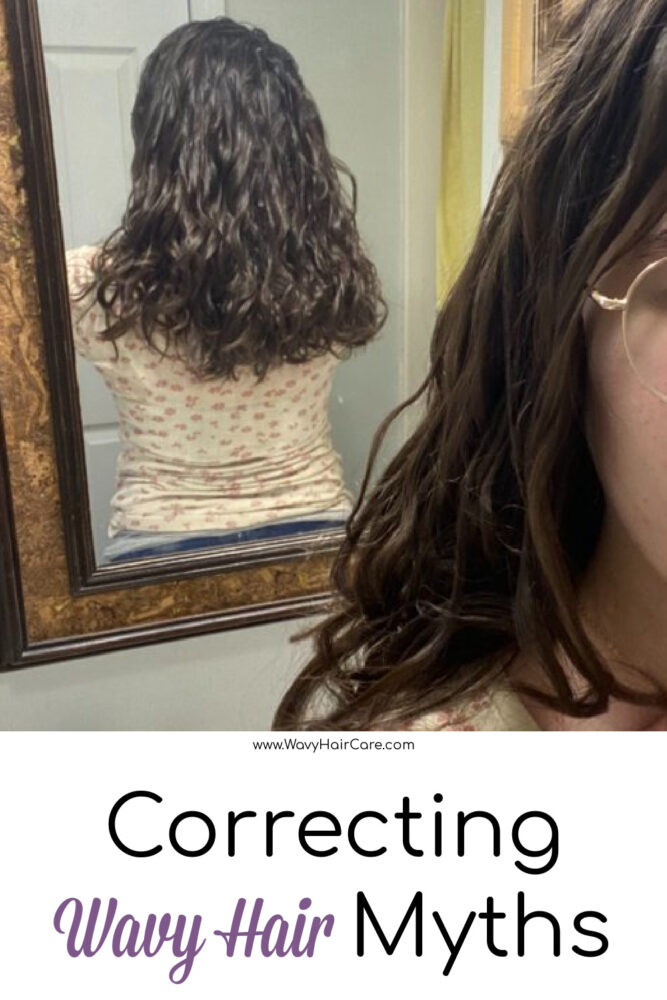 Wavy Hair Is Easy To Manage
Some people with wavy hair have easy-to-manage hair. Other people with wavy hair have to keep up with a lot of maintenance to keep their locks looking good. Some with wavy hair have minimal frizz and are able to simply wash, condition and air-dry their hair and have it look nice. Others with wavy hair find themselves in this in-between place where if they wash and condition their hair, it'll be frizzy and poofy, so to get it to have defined, low-frizz waves they have to use products and diffuse their hair dry, among other things.
Wavy Hair Is "The Best Of Both Worlds"
I've seen people with straight hair and with curly hair say this…that wavy hair is the 'best' hair type because you can easily make it look and act straight, or you can easily make it look or act curly. This may be true for some with wavy hair, but it's definitely the minority, if it is true!
Some with wavy hair can brush their hair after a shower and get their hair to look like nice straight hair. However, those people usually have to put in a lot of effort to get their hair to have nice, defined waves.
Likewise, some people with wavy hair can pretty easily get their hair to look curly (perhaps by just adding in a curl cream or something), but those people would usually have to put a lot of effort in to get their hair to look nice straight.
Personally, my hair doesn't quite look good if I brush it, it looks like 'bad' straight hair rather than nice straight hair, yet it also takes a lot of effort to embraces my waves. Definitely not the best of both worlds for me!
Wavy Hair Is Rare
This is a myth I used to believe in myself! I thought naturally wavy hair would look how straight hair looks after it's braided wet and left to dry overnight. Or how hair looks after one of those triple barrel "waver" type devices makes hair look. If hair had defined (meaning clumped), individual waves, I thought that was curly hair rather than wavy. I almost never saw anyone who had non-defined waves that were natural so I thought the hair type was really rare.
The reality is that wavy hair is not rare. According to a quick google search, caucasians have about 45% straight hair, 40% wavy, and 15% curly hair.
Asians Can't Have Wavy Hair
I occasionally see people of Asian descent pop up in wavy hair groups saying something like "My family says I can't have wavy hair because we're Korean…is that true? My hair seems wavy!"
Asian hair is stereotypically assumed to be straight and thick, but it's absolutely possible for Asians to have wavy hair (and it's not necessarily thick, either).
People With Wavy Hair Should Use Sea Salt Spray Or Curl Cream Only
This one grinds my gears because it impacts the hair product market. If you go to a site like Ulta or Target and go to the hair section, and filter the results by hair texture, they'll usually show you texturizing sprays, sea salt sprays, and curl creams for wavy hair. No gels, and usually no mousses either.
Most people I've talked to who have naturally wavy hair feel like they need hard hold, and that's usually found in gels and mouses. Curl creams usually offer moisture plus a little bit of hold. Sea salt sprays basically add grit to texturized, but don't really have hold. So, I'm not sure why these products are the go-to suggestions for wavy hair when looking to major retailers.
I also ran into this stereotype when getting my first Devacut. The stylist was more familiar with type 3 hair, and she said I should only use a texturizing spray, not gel as gel is for type 3 curly hair. Not true for me, and it isn't true for a lot of other wavies either.
Gel Is Too Heavy For Wavy Hair
It is common for wavy hair to be easily weighed down, but I don't think that most hair gels are too heavy for most people with wavy hair. Of course, not all gels are the same, so some are heavier than others. Also, some wavies may be extremely easily weighed down, while others aren't…but most people in the wavy hair groups I'm part of frequently use gel without it weighing their hair down.
The only gels I've run into that I thought were too heavy for me were moisturizing gels. In general, moisturizing products like leave in conditioners and curl creams are much more likely to cause weigh-down than gels.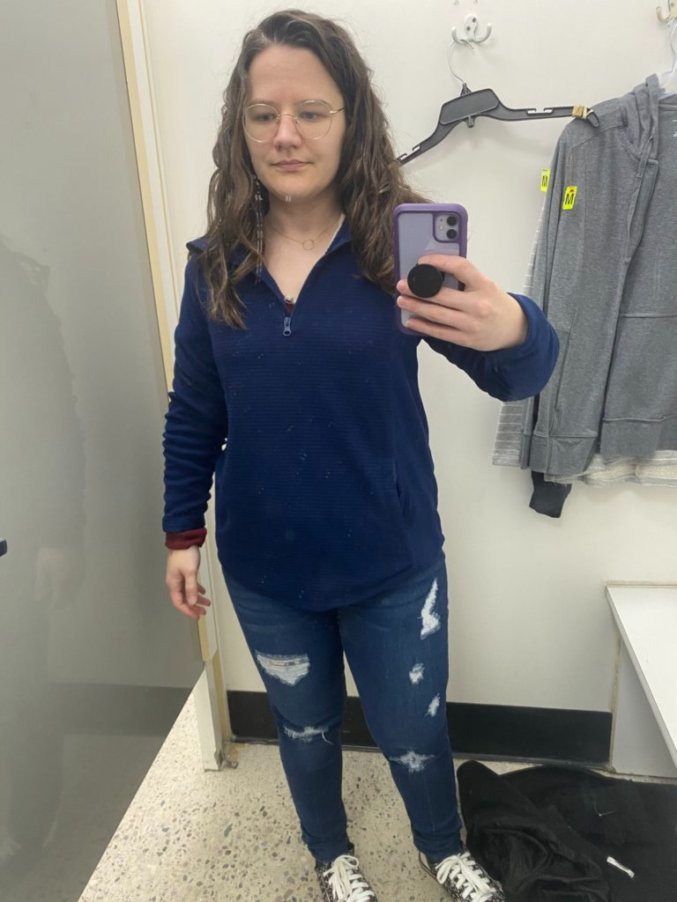 People With Wavy Hair Shouldn't Get A Devacut Or A Dry Curl Cut
I've heard stories of people with wavy hair showing up for a Devacut and being told by the stylist that their hair isn't curly enough for a curl cut. That made me have anxiety about seeing a Devastylist! However, both of the Devastylists that I've seen thought my hair was textured enough for a curl cut. One of the stylists I saw understood my hair type and got a good result…the other, not so much.
So, I don't mean to suggest that if you have wavy hair and get a Devacut it'll definitely go well. However, I know from experience that even loosely wavy hair like mine can get good results from a Devacut.
Wavy Hair Is Dry
As a general rule of thumb, the straighter hair is, the more moisturized or oily it will be…and the curlier it is, the dryer it will be. This means that wavy hair is often dryer than straight hair, but better moisturized than curly and coily hair.
It seems to me that hair strand thickness can have an impact on tendency for dryness, too. People with thick or corase individual hair strands tend to benefit from more moisturizing products than people with fine individual hair strands.
Personally, I don't struggle with dryness. This is one area where I'm lucky, as my hair doesn't get oily quickly either, but it's almost never dry looking or feeling.
People With Wavy Hair Should Only Cowash, Never Shampoo
This myth originates from a strict version of the curly girl method. With a strict interpretation of the curly girl method, sudsing shampoos should never be used.
Some people with wavy hair do have success with cowashing, but most need to use shampoo and/or clarify periodically to remove buildup. The majority of people with wavy hair feel that cowashing is too moisturizing and not cleansing enough for them, for regular use.
People With Wavy Hair Need To Follow The Curly Girl Method
The curly girl method works well for some wavies, but lots of people with wavy hair do not follow the curly girl method and have really healthy hair that looks great!
Ps – the curly girl method has not been proven with research! The book literally lists no sources for any of the claims. If this surprises you, check out my post on the curly girl method.
People With Wavy Hair Should Only Wash Their Hair Once A Week
People often claim the curly girl method only lets you wash your hair once a week, but the wavy section of the curly girl handbook says washing every 3-4 days is considered good for wavy hair.