One of my more popular posts is How To Determine Your Wavy Hair Type. It goes over density, porosity and thickness. To make testing your hair as easy as possible, I made these little quizzes! Leave a comment letting me know what you think.
Hair Type Test - Porosity
When your hair is dry and free of styling products, use a mister to mist your hair.
What do you see?
Which of the following have you done to the hair on your head?
Select all that apply.
Hair Type Test - Density
Make a part in your hair.
What do you see?
Make a ponytail with the hairtie an inch away from your scalp.
What is the circumference of your ponytail against your scalp?
Hair Type Test - Strand Thickness
Place a strand of hair between two fingers and close your eyes. Rub your fingers together. Can you feel that strand without seeing it?
Compare a single strand of your hair to sewing thread.
Your strand thickness is likely:
What is Cowashing?
Cowashing is using a regular conditioner or a specifically formulated "cleansing conditioner" or "cowash" to wash your scalp and hair instead of shampoo.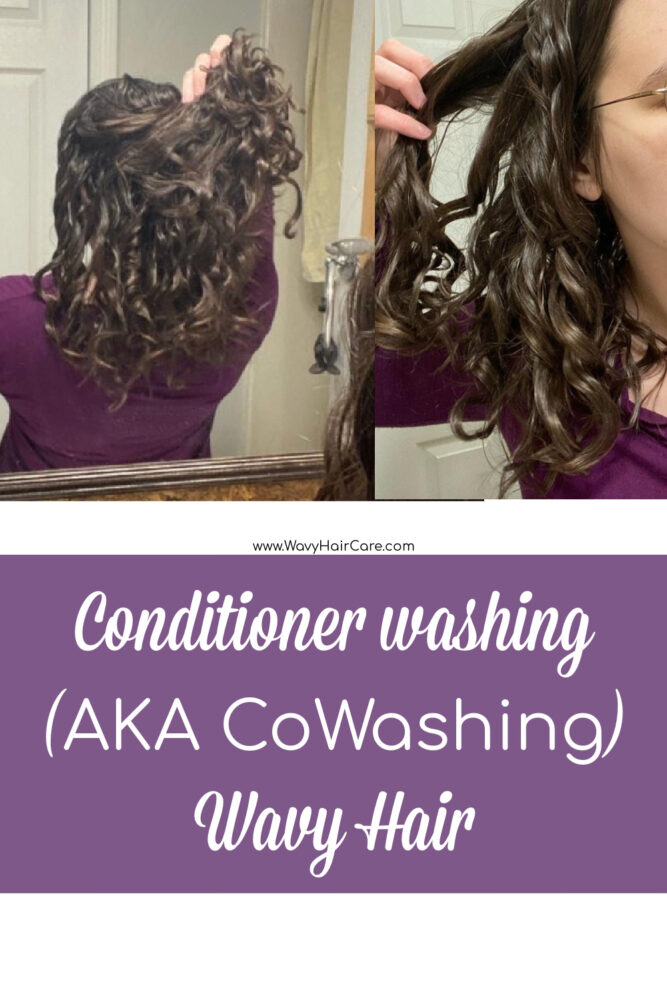 Can Cowashing Effectively Clean Your Hair?
Is Your Hair Actually Wavy Or Are You Forcing It?
This question, or ones related to it, are really common to see in wavy hair communities online. After people find the curly girl method or test if their hair is wavy, they may even have others around them tell them their hair isn't actually wavy. If your hair didn't look wavy when you were brushing it after the shower and using no products…some will see it as 'forcing it' if you can use wavy hair techniques and get your hair to look wavy.
In this post I'm going to attempt to tackle various questions related to worrying if your hair is really wavy or if you're just forcing it to look wavy. When someone worries about having 'fake' wavy hair this is often referred to as wavy imposter syndrome.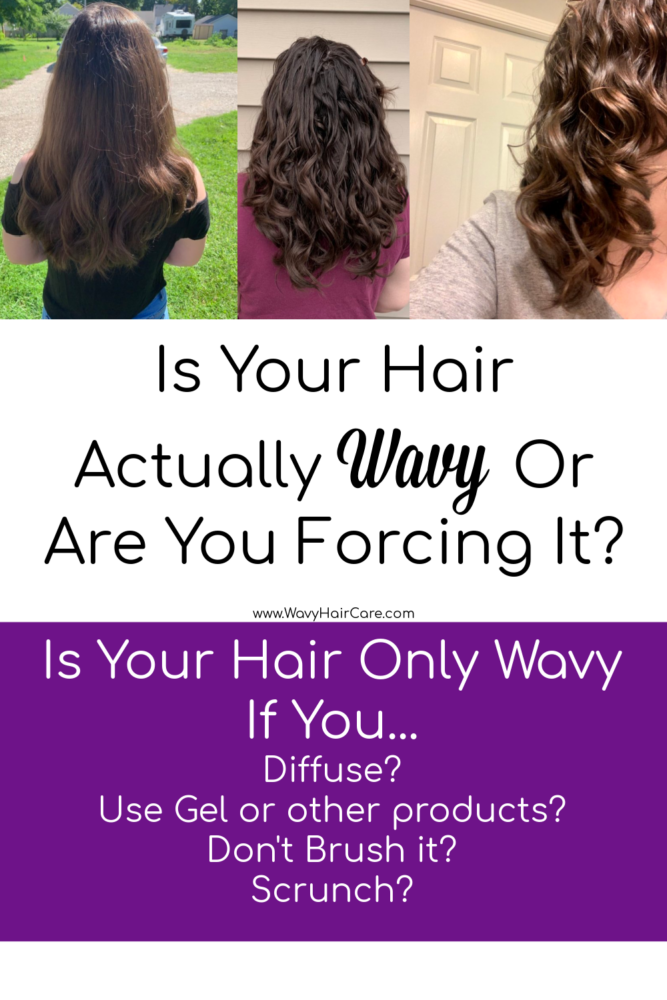 What Does "True" Curl Pattern Mean Anyway?
Before diving into specific questions I see posted about "is my hair is 'really' wavy if…." I think we need to address whether anyone really has just one curl type. Personally, I think anyone with textured hair is going to be capable of achieving at least two different curl patterns depending on how they style their hair.
For example, even someone with tightly curly hair were to wash their hair, brush it and let it air dry, they'd likely get looser curls and less definition vs if they applied gel, didn't brush, and diffused their hair.
Also, many people will find that their hair varies in curl pattern depending on the humidity, or how long it's been since wash day. For some, the farther they get from wash day, the looser their waves or curls will become. For others, as their hair gets dirtier or greasier their hair will curl up better thanks to that added grit or added moisture.
Many people also have uneven curl patterns, so even on the same day, they will have a range of curl patterns on their head. Even for the straightest hair type (1A) they are likely to be able to get their hair to 1B if they scrunch and use products with hold. Also, our protein and moisture balance can make a difference! Many people will see their hair get straighter if their hair is in need of protein.
My larger point is that curl tightness varies for most anyone/everyone. So rather than having one "true" look to your hair, maybe we should all try to think of our hair as having a spectrum of possibilities. This isn't unique to wavy hair…but perhaps it's more confusing with wavy hair if the spectrum of possibilities includes some points on the straight spectrum and some on the wavy spectrum (Such as a range of 1C to 2B or something).
In my view, failing to remember that all hair has a spectrum of possibilities is what causes a lot of the confusion surrounding wavy imposter syndrome.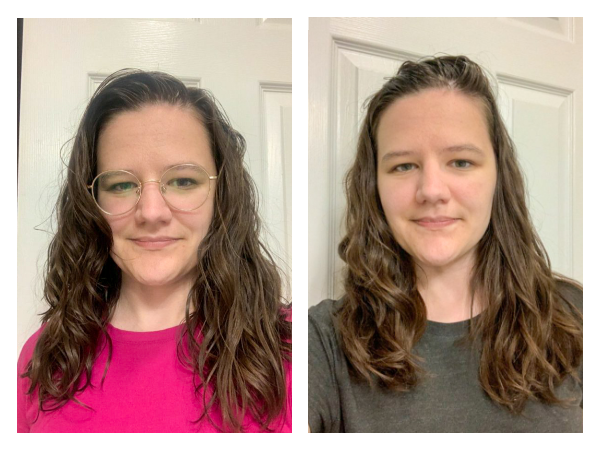 My hair on two different days where I used foam and didn't diffuse. 
If You Have To Diffuse, Is Your Hair Wavy?
There are affiliate links in this post.
One of my earliests posts on this blog was how to sleep on wavy hair. In that post I went over a variety of different methods you can sleep on wavy hair to try to preserve your natural waves overnight.
Since then, I've heard of some other techniques. I also came to realize that while I had heard of a handful of different techniques, I hadn't tried them all or compared them. I got wondering what the best method really is. So, the last six weeks or so, I've been putting it to the test.
Each wash day I washed my hair with the same products and techniques. My goal was to keep everything the same except how I slept on my hair overnight. I tried to use the same amount of shampoo, conditioner and gel each time. I used the same product application techniques, plopped my hair the same way for the same amount of time, and used the same hair diffusing method each time.
This way, I could try to compare which methods for sleeping preserve my natural waves the best. At the same time, I recognize that wavy hair has a mind of its own, and I wouldn't get the exact same results each wash day. For that reason, I am including the "before bed" and "the next morning" photos for each so you can see how much my hair fell or maintained is shape.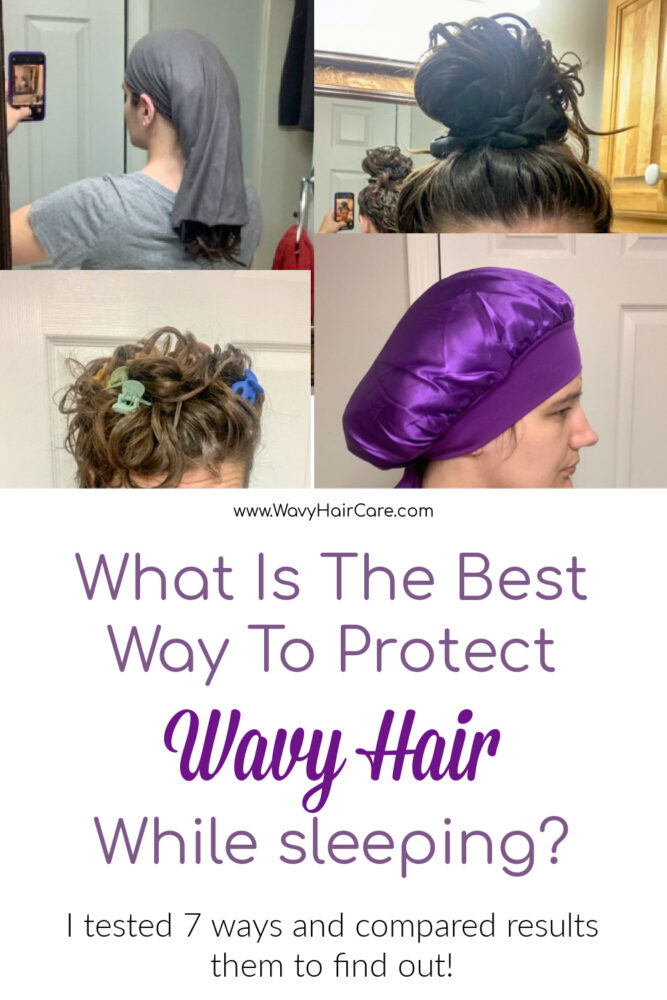 Sleeping On Wavy Hair With A Silk Pillowcase