Does The Curly Girl Method Require A Leave-In Conditioner For Wavy Hair?
On my various curly girl method routine blog posts, I often get asked why I haven't included a leave-in conditioner. Many people believe that the curly girl method requires a leave-in conditioner.
The Curly Girl Method does not require a leave-in conditioner for wavy-haired people.
The curly girl handbook encourages other curl types to leave some of their rinse-out conditioners in their hair (rather than using a store-bought leave-in conditioner) but it tells people with wavy hair to fully rinse the conditioner out.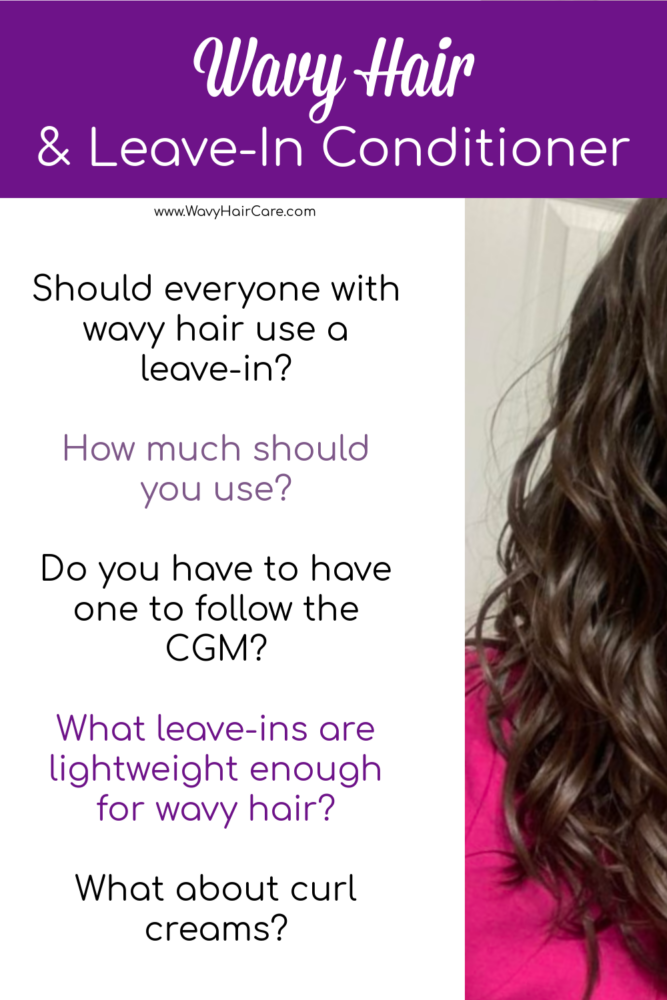 Why I Don't Use a Leave-In Conditioner On My Wavy Hair
I very rarely use leave-in conditioners for wavy hair. For me, this isn't because the curly girl method handbook says I don't need to, as I don't strictly follow the curly girl method.
My decision to skip over a leave-in conditioner came from experimenting with leave-in conditioners. Some leave-in conditioners leave my hair feeling greasy or weighed down. Others don't leave my hair feeling bad or looking bad, but I just don't see any obvious benefit from them, either.
Early on, I used a leave-in conditioner but when I'd skip using it, I either saw no difference or an improvement. The improvement would be a better cast, by the way. That's why I quit using leave-in conditioners.
Why You May Want To Use A Leave-In Conditioner On Wavy Hair