Naturally wavy hair tends to be more delicate than naturally curly hair. It's easy to accidentally damage or destroy your waves if you aren't careful. If you've been struggling to figure out how to get wavy hair that lasts longer, this post is for you!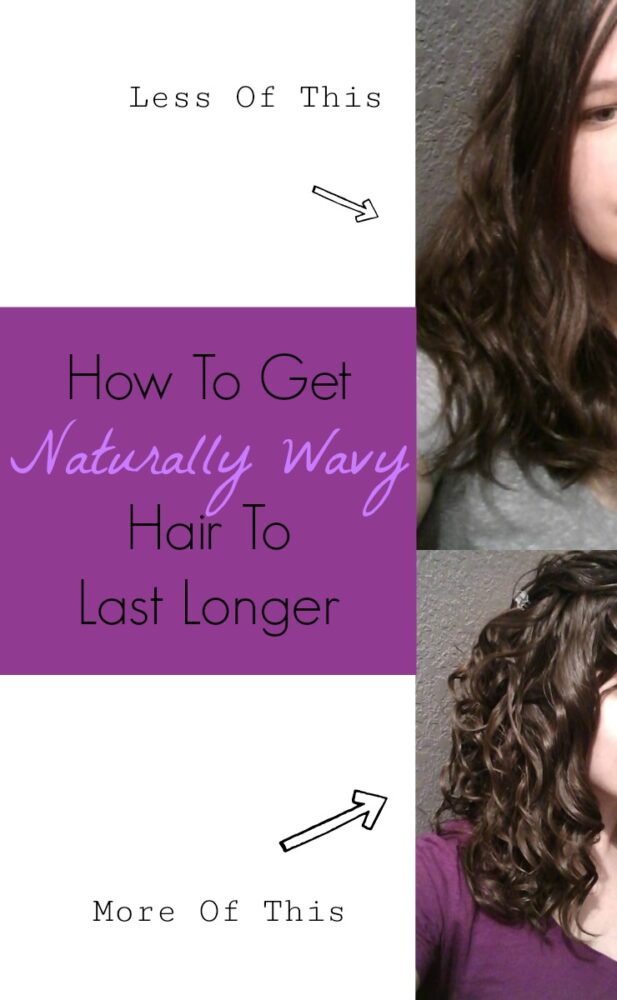 How To Get Naturally Wavy Hair To Last Longer
To make your naturally wavy hair last longer, use gel or mousse after washing your hair. The additional hold that gel or mousse provide will help your waves last longer. After your hair is dry, you can "scrunch out the crunch" to make your hair feel soft and look more natural.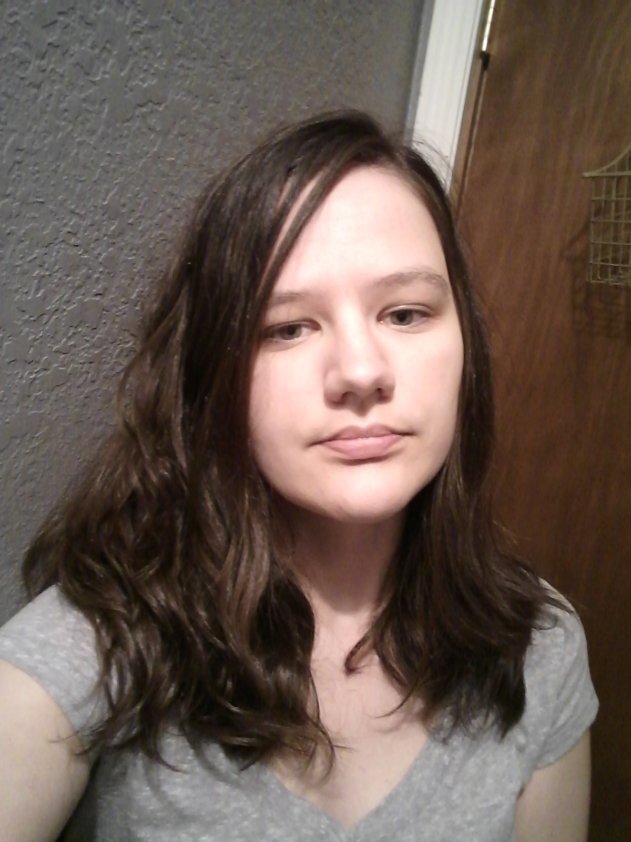 My naturally wavy hair loses definition very quickly without gel or mousse. 
I know for some, this may not be the answer they were hoping for. If you've never used styling products, it may sound offputting. When I first started the curly girl method, I tried to avoid using gel. I don't like my hair feeling really 'producty' or looking wet. I thought gel would make my hair look wet, stiff, or feel stiff.
Many styling products will give you that look – at first. However, once your hair has dried, you can "Scrunch out the crunch" which is basically scrunching your hair to break the cast that has formed over your hair. It might literally sound like crunching! Once you've scrunched out the crunch, your hair will feel and look soft again. However, it will maintain "hold" thanks to the gel or mousse being in there.
For many with wavy hair, using a styling product with hold can also provide them with dry-hair results they haven't seen before. If I don't use a gel or mousse, my hair dries much straighter than the texture I have when wet. When I use gel or mousse, it helps maintain that natural texture I have in the shower. Styling products with hold are often key factors to reducing "frizz".
I really thought I would hate using gel, so I avoided it for the first couple of months. Once I gave it a try, I knew there was no going back. I've since switched to primarily using mousse. Using some styling product with hold is such a helpful part of maintaining naturally wavy hair! I see it as essential.
Related blog posts:
What is a gel cast and how to create one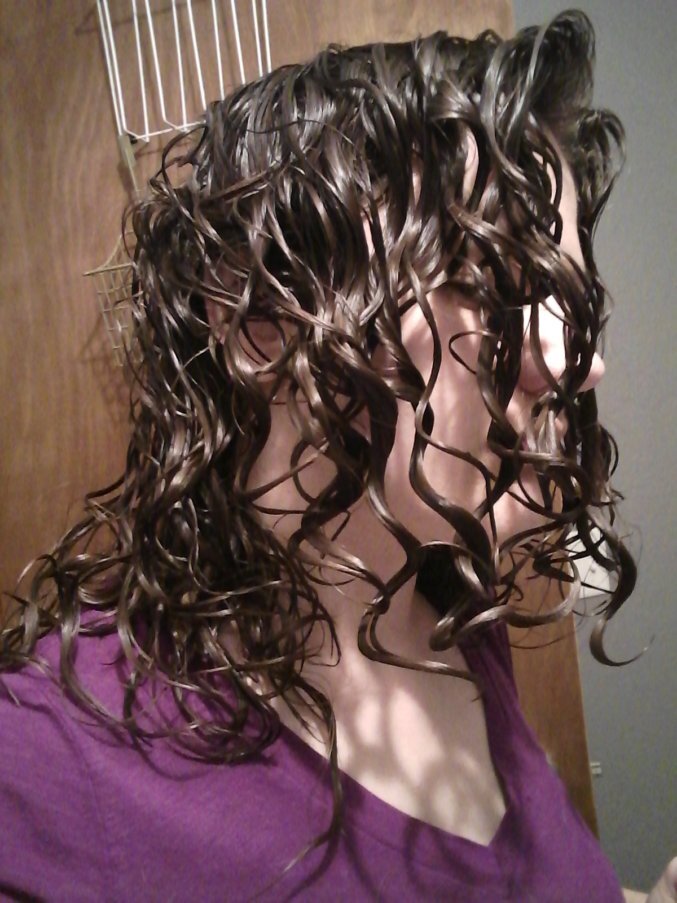 My hair in a hard cast.
Wavy Hair Products with strong hold
LA looks gel. This is curly girl method approved, costs about $2 for a big bottle and is available at Walmart, Target, drugstores, almost everywhere. It's a great first gel to try! Their different gels have different hold levels (their yellow mega mega gel has the most), but they're all stronger old.
Not Your Mother's Curl Talk Mousse. Out of the mousses I've tried so far, this has the best hold…even though the bottle says it's a soft hold. I have a post comparing 10 mousses on wavy hair if you want to learn about others I do and don't like.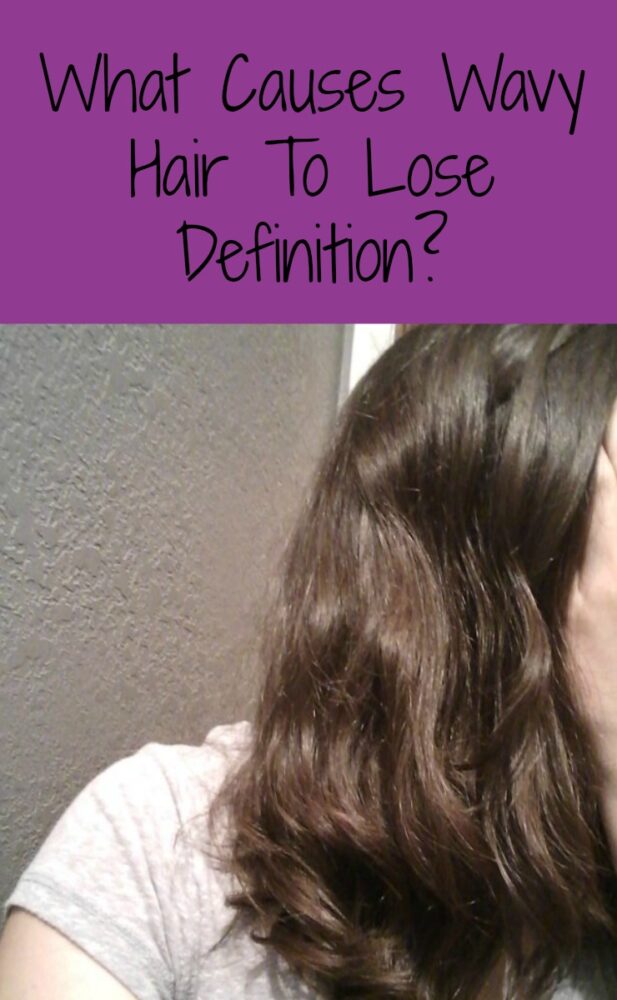 Even if you use gel or mousse for hold, you may find that your wavy hair loses definition over the course of couple days, or even on wash day! Many factors can contribute to why wavy hair loses its definition over the course of a day, or multiple days. Here are some reasons why your wavy hair might not hold.
What causes wavy hair to lose definition?
Brushing your hair. You don't want to brush wavy hair, as it will ruind definition. Only brush or comb it when in the shower.
Touching your hair. Playing with your hair, especially running your fingers through your hair, can separate your curl clumps and cause your waves to fall apart.
Not using enough gel. If you don't get your hair thoroughly covered, it may give you support for a while, but not long enough.
Your products may be too heavy. If you use a heavy leave-in conditioner or cream, for example, your waves may go limp within a day or two of scrunching out the crunch.
Not enough protein in your routine. If your moisture-protein balance is off and your hair really needs protein, it can impact how long your waves last. Over-moisturized hair can be too soft and lack the strength it needs to keep its natural texture.
Being physically damaged. If you sleep on your waves, wear a hat, tie them in a pony tail that is too tight, or otherwise have pressure applied to your waves, they may flatten or fall.
Applying products after your hair is dry. If your hair isn't wet enough when you add your styling products in, this will harm your hairs ability to 'clump'. Even if you apply right after getting out of the shower, you may have to re-wet your hair before adding stylers if your hair naturally dries very quickly. Some can style on damp hair, others need it to be soaking wet. You may have to experiment to learn what works best for your hair.
You touched your hair too much before it dried. If you disrupt your waves while they're drying, you might damage their curl clumps, or prevent the gel or mousse from forming a cast and giving you the hold you need.
Can Wavy Hair Last All day?
Wavy hair can last all day, even several days for many people! Using a product with hold like gel or mousse and getting a gel cast, will assist with keeping your wave pattern longer. To make your waves last multiple days, it's important to protect your waves while you sleep. 
Before I used gel or mousse, my wavy hair wouldn't even make it through 24 hours. However, if I use enough gel or mousse to get a cast, break the cast, and and avoid things that destroy definition, my waves will last up to four days!
This is great because caring for naturally wavy hair take a lot of work. Being able to wash just twice a week is a huge time saver. Getting a hard cast and allowing it to dry before I touch my hair is key. Check out my post What Is A Gel Cast & How To Create One if you need that information.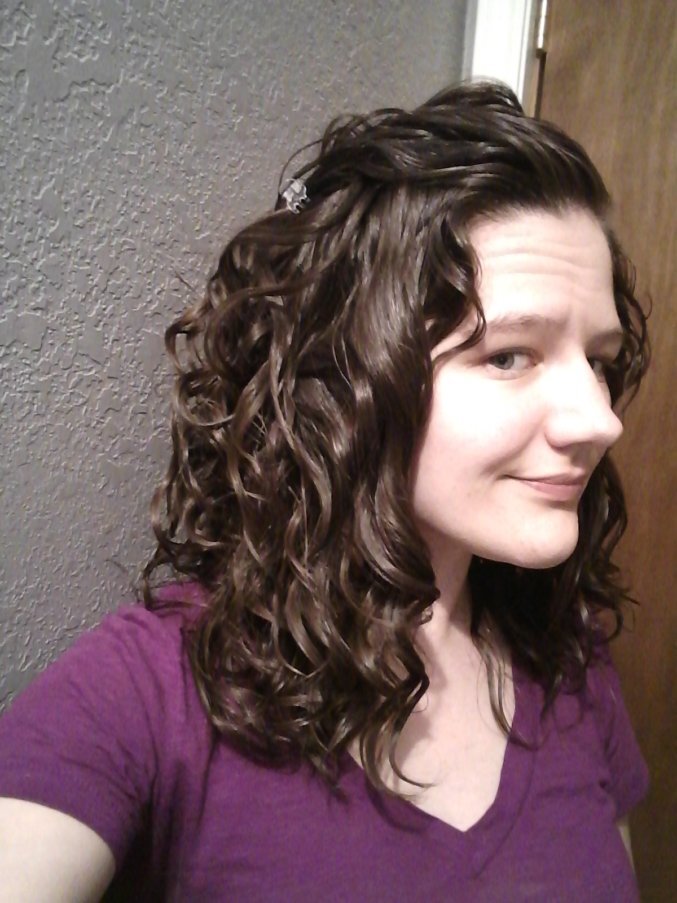 Can wavy hair last overnight?
Wavy hair can last overnight but you do want to protect it to help it last overnight. I have a whole blog post about how to sleep on wavy hair including wavy hair overnight hacks that can help.
Can you refresh wavy hair that has lost definition?
You can refresh wavy hair that has lost definition if you find the right refresh routine. For some, just getting their hair wet reactivates their waves. Others refresh with specific products designed for curl refreshing, or they may add in a bit more cream, mousse or gel to refresh.
I personally find it is much easier to avoid losing hair definition than it is to try to regain it. My hair tends to get frizzy when I re-wet it, and my hair takes forever to dry so getting my hair wet each day and having to diffuse it dry again is not my idea of fun. How I see it, the more definition you can maintain, the better.
If you lose too much definition before you refresh, you may struggle to get a good refresh. I advise that you make your top priority to get and maintain definition on wash day. Still, it's likely that you'll lose some definition over time. Most people who wear their wavy hair naturally will refresh their waves between wash days.
Methods for how to refresh naturally wavy hair are really varied. Some methods depend on your hair type, and others may depend on what you're wanting or needing to refresh.
Methods for Refreshing Wavy Hair
Get your hair wet or damp to reactivate gel or mousse.  
Add in oil or leave-in conditioner to add-in some moisture.
Using dry shampoo at the roots to absorb greasiness and give more volume to their roots.
Adding in a bit more gel or mousse to add fresh hold. 
Using a curl refreshing product.
Steaming hair to add light moisture. 
Related posts of mine:
What if refreshing doesn't restore my hair's definition?
If refreshing doesn't bring your waves back, it's time to start over with another wash day.
Early on in my wavy hair care journey, I was washing my hair every other day. I couldn't get my hair to last longer than that. It felt like a lot of work to do so often. It was!
However, washing more frequently gave me more opportunities to experiment with methods and products until I figured out what worked for me. Embracing your natural hair texture is likely to require some experimentation to really learn what works for your hair.
If you lose definition quicker than you wanted and can't restore it…try not to get too down. Just plan for a new wash day. Or, you can always wear your hair up, curl or or straighten it. Yes, those things aren't strictly curly girl approved…but sometimes you just have to get through the day. I won't tell anyone if you break a rule or two!