There are affiliate links in this post.
You know someone who likes embracing their wavy hair, or who is following the curly girl method, and you want to get them a gift. What should you get?
Well, I'm here to share some ideas with you! First, a money-saving tip…
Saving Money On Wavy Hair Gifts
First, I want to share a really exciting way to save money when shopping for hair products online. If you aren't already a Rakuten member, sign up using my link.
Rakuten is a mobile app and a browser extension that gives you cashback on your purchases. Most online retailers offer 2-10% back on anything you buy online while using Rakuten. I've used it for years to get cashback on my purchases on all sorts of different online retailers.
However, they also offer a signup bonus. They always offer at least $25 cashback when you sign up as a new member, but right now (mid Nov 2021) they're offering $40! To qualify, you sign up with Rakuten, and make any online order that is $30 or more within the 90 days after you join.
For a purchase to qualify you just have to open the app before visiting the retailer and purchasing on mobile, or activate the Rakuten chrome extension before purchasing on PC. As long as you do that within 90 days of signing up under my link, they'll give you the cashback bonus!
Wavy Hair Gift Guide
On this blog I usually only mention products that I personally have used and love. However, for this specific blog post I thought it would be helpful to see what most people with wavy hair really would like to get as gifts. Of course, I know what I would like to receive, but I am just one person.
I turned to one of my favorite wavy hair Facebook groups (wavy girl method – the wavy method international) to poll the community.
I listed some items that I thought a lot of wavies/curlies might want. I also told them that I'd love for them to add their own ideas if they wanted something that wasn't already listed on the poll. It was set up so that people could vote for multiple items if they had more than one item on their wish list.
I'll be honest, I was surprised by some of these results!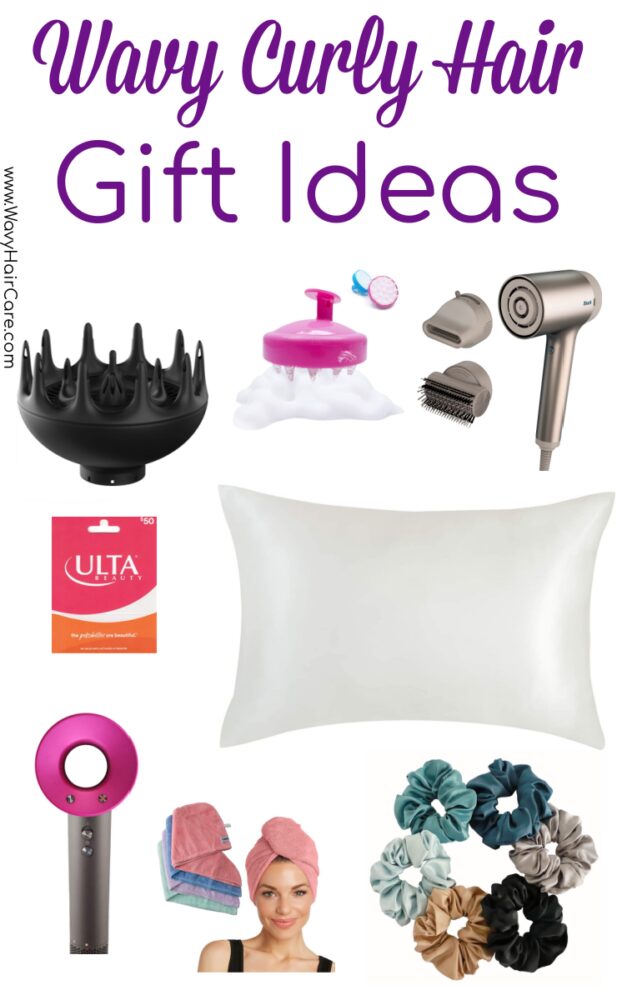 Gift Ideas For Wavy Curly Girls (Or Guys!)
#1 A silk pillowcase.
41 people said they have this on their wish list!
What is it for? Silk pillowcases help reduce frizz and reduce the risk of hair breakage while sleeping.
These are popular with people who do elaborate hair routines, as well as for those who have wavy/curly hair but don't enjoy styling it. These can even be good for children with wavy or curly hair.
I don't own a true silk pillowcase, but I own a Bedsure Satin Pillowcase that I'm really happy with. Based on that positive experience with Bedsure, if I were to buy silk pillowcase I'd probably get a Bedsure Mulberry Silk pillowcase.
21 people said this was on their wish list!
What is it for? This is an attachment that is used with a blow dryer. People with wavy hair generally don't want to blow dry their hair without an attachment as it can cause frizz and break up their curl clumps. Diffusers are a way that people with wavy or curly hair can blow dry their hair while keeping their waves intact.
The XTAVA diffuser is particularly popular because it is larger than most diffusers, so you can dry more hair at one time. This is not a universal diffuser, but it does fit on many blow dryers. I own this diffuser so I can personally vouch for this being a good buy.
If you want to make sure that they'll have a blow dryer that works with this diffuser, I know that this revlon dryer works with the XTAVA as that's the blow dryer I own. You do have to remove a ring from inside of the Xtava diffuser to get it to fit. I've owned this combo for over 3 years and it's served me well!
#3 had a 3-way tie, so 3, 4 and 5 were Ulta gift cards, Shark hyper air dryer, and Denman brush
All got 15 votes each 
What are they?
Ulta is a beauty store that sells hair products. Buying them an Ulta gift card would allow them to shop for the hair products that they want.
My personal opinion is that if you are unsure of what to get someone with wavy hair, an Ulta gift card is perhaps the "safest" option. Most anyone who is interested in haircare and lives within a reasonable distance to an Ulta store would be happy to get an Ulta gift card, I think.
The Shark hyper air dryer is a new blow dryer, just released in 2021. It's said to be really powerful, so it will dry hair quicker than most cheaper dryers. It is over $200, so it is a splurge but it's still about half the price of the other popular high-end hair dryer (the Dyson).
I think most wavies would be thrilled to get this! I certainly would. It can be purchased with different accessories (or not). The main tool that most people with wavy hair would want is the diffuser, and that comes with all three bundles listed on the Shark website, so I would say it's safe to go with the smallest and cheapest bundle.
Denman is a brand that makes brushes, but the 7-row deman brush is the one being referred to here. The 7-row Denman brush is designed so that it can be used to encourage curls. You can remove some of the 7 rows to customize how wide it makes your curls.
While Denman is the main brand, there are also knockoffs that may claim to be as good as the 'real' Denman, such as the Kiss brand brush from Walmart or the Cantu version available on Amazon.
#6 A Dyson Supersonic Hair Dryer
Which got 14 votes.
This is another high-end blow dryer that is known for being really powerful and drying hair faster than other blow dryers. The Dyson supersonic hair dryer has been out a bit longer than the Shark.
While this technically got 1 less vote than the Shark, I'd say that the Dyson and Shark dyers are about equally desired among those with Wavy hair. I haven't used this dryer, but my thoughts on it are the same as the Shark. I think anyone with wavy hair would feel really spoiled if they got this as a gift!
#7 A Microfiber Hair Towel.
13 votes.
What is it? Microfiber towels are towels that have thinner fibers than traditional bath towels. Regular bath towels can introduce a lot of frizz if you use them to dry your hair. Microfiber towels allow people to dry their hair while getting less frizz.
If you think they might like to wrap their hair up quickly and their hair isn't super long, I'd recommend Turbie Towels. If their hair is really long or they don't typically wear their hair towel on top of their head, they might prefer a rectangular micofiber towel like these.
#8 A Devacut Appointment
(or a gift card to a local curly salon)
This got 10 votes.
You can find deva certified stylists in your area by using their website, or find a rezo certified stylist using the Rezo website. A lot of people with wavy curly hair have had negative haircut experiences at 'regular' salons that cut hair wet. Many of us prefer to go to salons that specialize in cutting textured hair, such as Deva or rezo certified stylists.
These haircuts are more expensive, and it's common for people in rural areas to have to drive a ways to find their nearest curl specialist. The range is roughly $80 to $200, and it seems to be related to the general cost of living in the area.
While these cuts are more expensive than wet cuts because they take a lot longer, but they also last longer. With dry curl cuts, people only need a haircut about every 3-4 months vs every 6 weeks or so with a wet cut.
The lesser voted on items I'll do a bit more briefly…
#9 was Ecoslay orange marmalade. Ecoslay is a popular brand of hair products for those who are ingredient-conscious and ecofriendly. Their orange marmalade ad jello shot are two of the specific products that I hear talked about most often in wavy circles.
#10 was a scalp brush. I own these ones and am happy with them. These can be used to get the scalp a bit cleaner than you may get from just using your fingertips. Plus, they feel like a massage!
#11 was a Curlsmith strenghtening kit. Curlsmith is a somewhat higher-end brand of curl-friendly hair products. The strength kit is protein-heavy, so if you aren't sure of what types of hair products work best for someone, I personally wouldn't recommend buying this. If you know their hair loves protein though, this is a nice gift.
#12. Opalex #3. This is a popular hair product that can repair damage in the hair. This is another one that I'd recommend not buying unless you know the person's hair type and know that their hair loves protein or is really damaged.
The remaining items got less than 5 votes each. They included: Small claw clips, a satin or silk sleep cap, invisibobbles, satin/silk scrunchies, Sephora gift card, behairful brush, q-renew hair steamer, Curlsmith transition kit, Bambonn, clothing or hair steamer, LUS for waves, Christmas hair gift sets.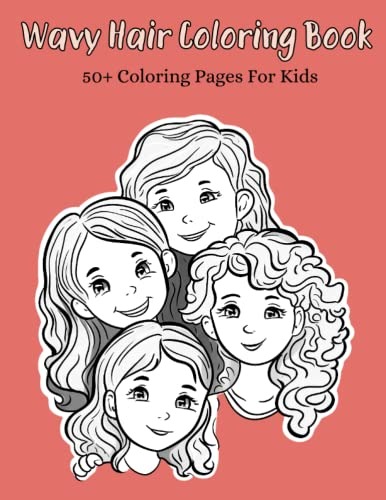 My Wavy Hair Gift Recommendations
These are just items that I personally would recommend. Many of them do overlap with what other people suggested, too. I just thought I'd include my personal recommendations for those who are interested in my personal opinion.
A blow dryer and the Xtava black orchid diffuser if they don't have a diffuser yet. My hair takes forever to dry so air drying isn't a realistic option for me. The black orchid diffuser is the only one I've ever used, but it works great for me. Buy it on amazon: (Xtava black orchid / Revlon pro blow dryer)
A gift card to Ulta, Target, or a drugstore. Most people who really enjoy haircare love trying new products. Being able to pick out some new hair products on someone else's dime makes a great gift! I'd recommend Ulta for most, but if you know they are frugal then a Target or drugstore gift card would work. Tell them it's intended to be used for hair products.
The dyson or shark blow dryers with diffuser attachments. These are pricy, but if you're looking to splurge, they'd be an awesome gift. But it on Amazon: Dyson / Shark
A satin or silk pillowcase. Every wavy curly needs one! If they already have one, having a backup could keep them covered while their other one is in the wash. Buy it on Amazon (satin pillowcase / silk pillowcase)
A gift card to a salon that specializes in curly hair. Most people get curious about a specialized curly haircut at some point. They are pricey, but I think most wavy hair enthusiasts would love this as a gift. Or just let them know that you want to pay for a curly cut for them, and let them decide which salon after they research the options in their area.
Curly girl, the handbook. If you know that they are specifically interested in the curly girl method, this book is the source for the curly girl method. Amazon link to the book.
Scrunchies, especially silk or satin ones. These are good for wavy hair because they don't indent our curls the way that traditional hairties do. Ones that are silk or satin will not cause frizz or breakage. Amazon links (skinny scrunchies / thick scrunchies).
My wavy hair coloring book! Yes, I'm doing some self-promotion here, but I am excited about the coloring book I made for kids with wavy hair. It features kids with loosely wavy hair to tightly wavy hair, and includes girls and boys. It's available on Amazon.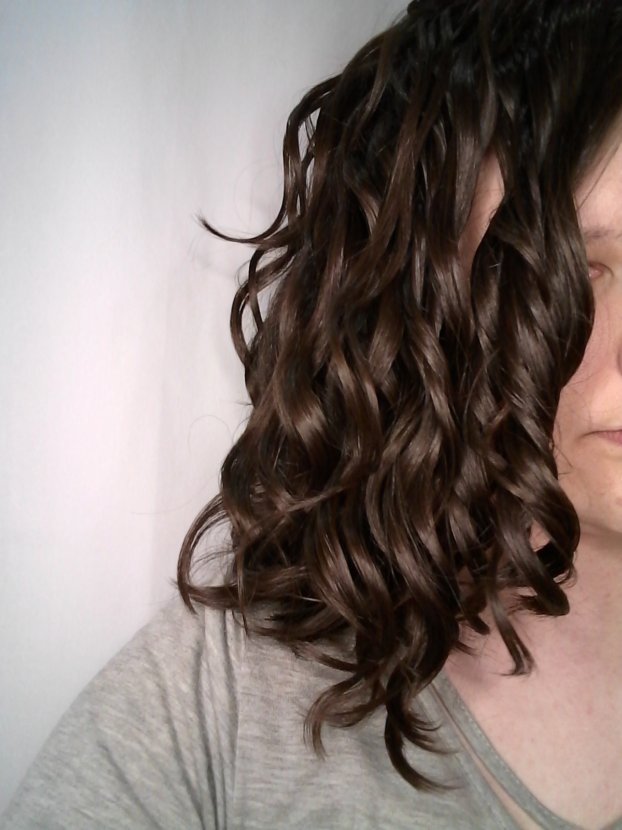 Advice For Buying Gifts For People With Wavy Hair
1. Staying away from buying hair care products like shampoo, conditioner, gel, hair masks, etc.
This is a general guideline, not an absolute. Generally though, I'd recommend not purchasing specific hair products as gifts.
What hair products work well for someone vary a lot depending on their hair type. By 'hairtype' I mean much more than "straight, wavy, curly or coily". It involves things like the thickness of individual hair strands, how dense their hair is (meaning how many individual hairs are on their head) and how porous someone's hair is.
It's complicated, even for people who are in the wavy/curly hair world themselves, it often takes people a while to determine their exact hair type and to learn what types of products are best for their hair.
So unless you are pretty knowledgeable about hair yourself and know their hair type, I'd not recommend buying them products that you've chosen.
If you're lucky enough to know that they have been curious to try a specific hair product then, by all means, buy that item. Otherwise, probably best to go with a gift card to Ulta or another store where they shop for hair products, or to buy more 'universal' hair gifts.
2. If they don't enjoy hair care, don't buy them hair gifts.
Occasionally I've seen people post things on Reddit along the lines of "My girlfriend has really wild wavy hair, she hates doing her hair so it always looks crazy. I'd like to help her fix it. What should I get her for Christmas?"
Those posts always make me wince a bit. It's not very kind to suggest that someone's hair needs "fixed" or that it is 'wild' or 'crazy', etc. Many people with textured hair struggle to accept their hair because they've been told that their hair is wild/crazy/unmanageable, etc.
Getting them gifts to try to 'fix' their hair is likely to just add to their insecurities, rather than help them. Generally, getting someone gifts that are related to an insecurity that they have isn't a great idea.
Hair-related gifts can be great gifts for people who love doing their hair, but a lot of people see caring for their hair as more similar to brushing their teeth or something. For many, hair care is just an obligatory part of life like showering or brushing their teeth, it's not something 'fun'. I'd recommend only giving hair gifts to people who enjoy taking care of their hair.
3. Stay away from Devacurl
While I already said I'd generally recommend avoiding hair care products like shampoo or gel, I'd doubly recommend avoiding Devacurl brand products.
Devacurl used to be an extremely popular ad much-loved hair brand, so you may see their products listed in other wavy hair gift guides especially if those guides were created over a year ago. However, many people have accused Devacurl products of causing hair loss and other hair issues.
These accusations were not proven in court, Devacurl opted to settle out of court instead. Still, many people in the wavy and curly community used to love Devacurl but now are afraid of using them because of the accusations.
I don't really stand for or against Devacurl myself, as I don't have experience with using their products. I do recommend avoiding this brand when buying gifts though just because I know it is common for people with wavy hair to be opposed to using products from this brand.