Naturally wavy hair tends to be more delicate than naturally curly hair. It's easy to accidentally damage or destroy your waves if you aren't careful. If you've been struggling to figure out how to get wavy hair that lasts longer, this post is for you!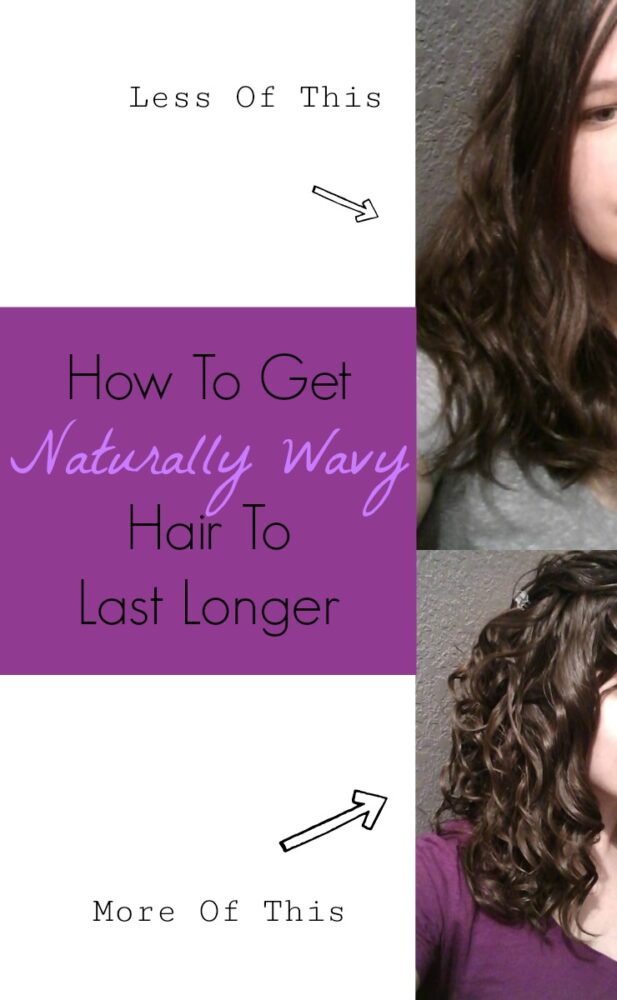 How To Get Naturally Wavy Hair To Last Longer
To make your naturally wavy hair last longer, use gel or mousse after washing your hair. The additional hold that gel or mousse provide will help your waves last longer. After your hair is dry, you can "scrunch out the crunch" to make your hair feel soft and look more natural.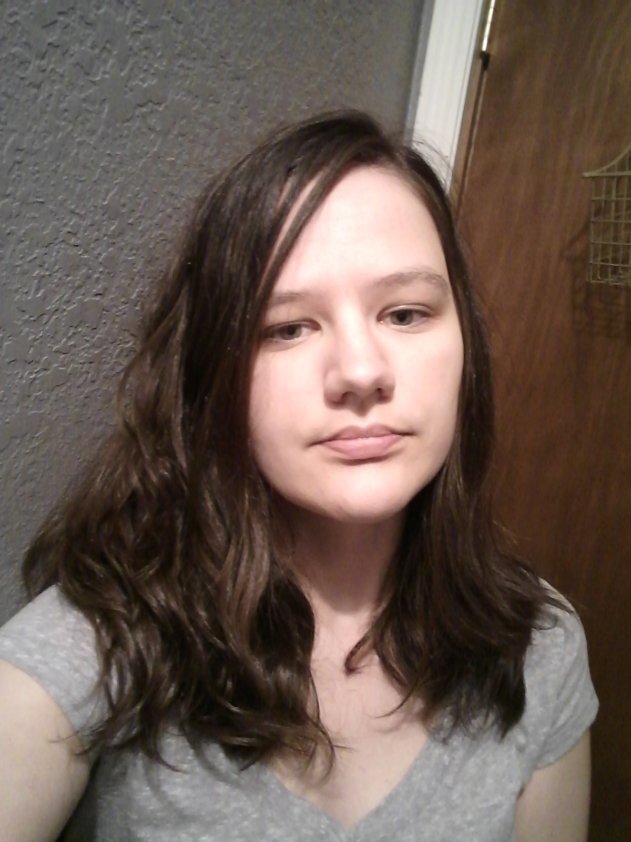 My naturally wavy hair loses definition very quickly without gel or mousse. 
I know for some, this may not be the answer they were hoping for. If you've never used styling products, it may sound offputting. When I first started the curly girl method, I tried to avoid using gel. I don't like my hair feeling really 'producty' or looking wet. I thought gel would make my hair look wet, stiff, or feel stiff.
Many styling products will give you that look – at first. However, once your hair has dried, you can "Scrunch out the crunch" which is basically scrunching your hair to break the cast that has formed over your hair. It might literally sound like crunching! Once you've scrunched out the crunch, your hair will feel and look soft again. However, it will maintain "hold" thanks to the gel or mousse being in there.
For many with wavy hair, using a styling product with hold can also provide them with dry-hair results they haven't seen before. If I don't use a gel or mousse, my hair dries much straighter than the texture I have when wet. When I use gel or mousse, it helps maintain that natural texture I have in the shower. Styling products with hold are often key factors to reducing "frizz".
I really thought I would hate using gel, so I avoided it for the first couple of months. Once I gave it a try, I knew there was no going back. I've since switched to primarily using mousse. Using some styling product with hold is such a helpful part of maintaining naturally wavy hair! I see it as essential.
Related blog posts:
What is a gel cast and how to create one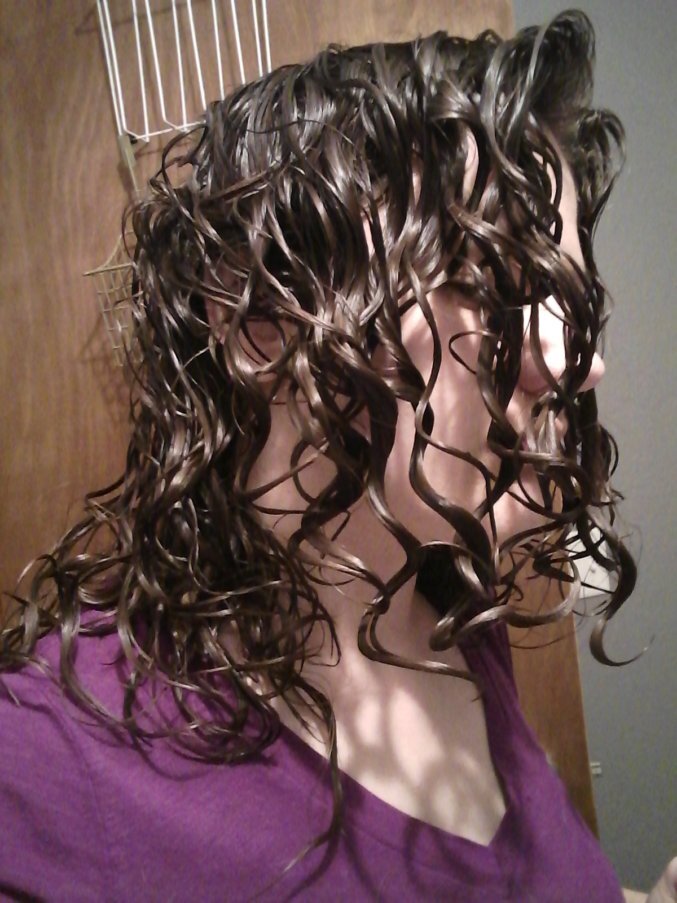 My hair in a hard cast.