There are affiliate links in this post. 
Do I Have To Use Hair Oil When Following The Curly Girl Method?
Using hair oil is not required in the curly girl method. Many oils are permitted in the curly girl method though. So, they're an option, but not a requirement.
What Is The Purpose Of Using Hair Oils?
Hair oils are used to condition/soften the hair, add shine, lock moisture in and block out humidity out, or help break a gel cast. 
Hair oils have two main purposes. One is to help soften the hair and make it more manageable. Many people think of this as 'moisturizing' the hair, but oils don't actually hydrate the hair. They do make it feel softer and more manageable though. This can assist with making detangling easier, and it can just make your hair physically feel better to the touch. They sometimes also produce a slightly shiny look which people like for aesthetic reasons.
The other reason for using oils is to lock moisture in, and humidity out. Many hair oils create a really fine seal over the hair, which can help keep water and conditioning ingredients inside of the hair to keep it from getting dry or feeling rough. They also can lock humidity and other things out of your hair strands. If you live in an area with really high humidity, you may notice that your hair gets really frizzy if you go outside when its humid. This is because high humidity conditions can cause your hair to try to pull in too much water from the air, which results in frizz. Using a hair oil can help stop humidity from entering your hair, and help avoid that frizz.
Important note: Using hair oils on their own will not make your hair more moisturized and in most cases, will actually dry your hair out more! It's a common mistake for people to use hair oils on their dry hair to try to moisturize it.
A third reason within the curly girl method world in particular, is to break a gel cast.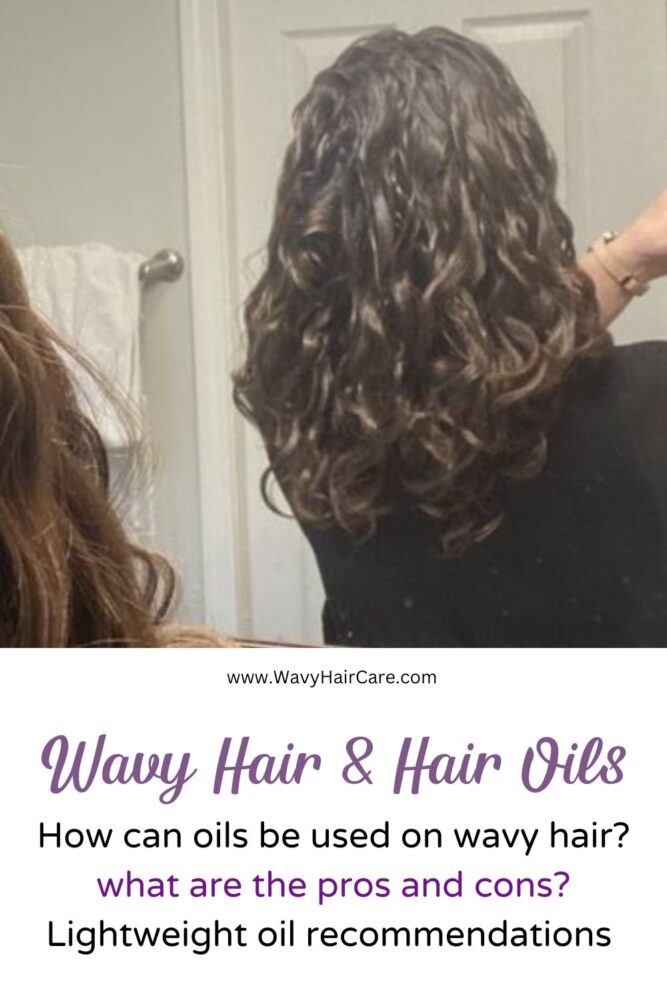 Should You Use Hair Oils If You Have Wavy Hair?