There are affiliate links in this post.
Earlier this year I was struggling with getting my waves to last very long. (Ps – my post how to make wavy hair last longer focuses on that topic). In the past, I would get 3 days out of a wash day. At first, day 3 just looked rough. Then day 2 wasn't looking good, and day 3 was almost straight.
When I realized that my favorite mousse had been reformulated, at first I thought that must be to blame. So I bought a new mousse, and it didn't' give me any hold. So I bought another mousse – again, no hold. I started to worry that I'd have to go back to gel.
Why do all of these mousses not have any hold for me even though all these other people online say they get a hard hold from these same products?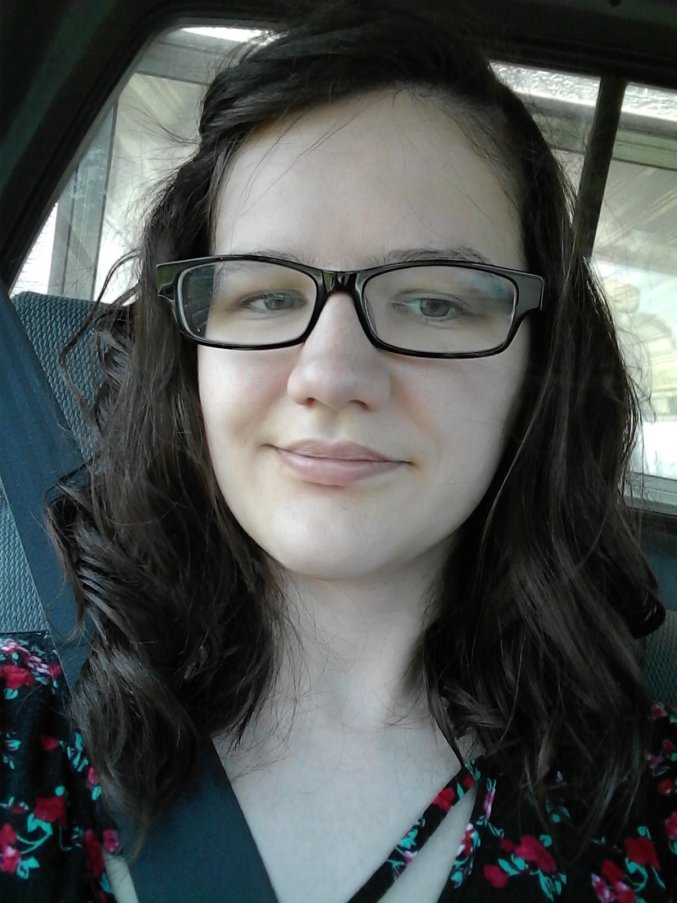 This is what day 2 or day 3 usually looks like for me. For a while this is what it would look like immediately after scrunching out the crunch! Fewer waves, way less definition, and it would collapse to almost-straight quite quickly.
When I went back to my old mousse and got no cast at all, I started getting suspicious. While I didn't get long-lasting waves the week or two prior, I did at least get a cast. Now I wasn't getting a cast at all, and this was the same bottle of mousse. It couldn't be the product – it had to be my hair. But how or why?
I was almost 2 years into the curly girl method. Why would my hair suddenly change now? I was confused.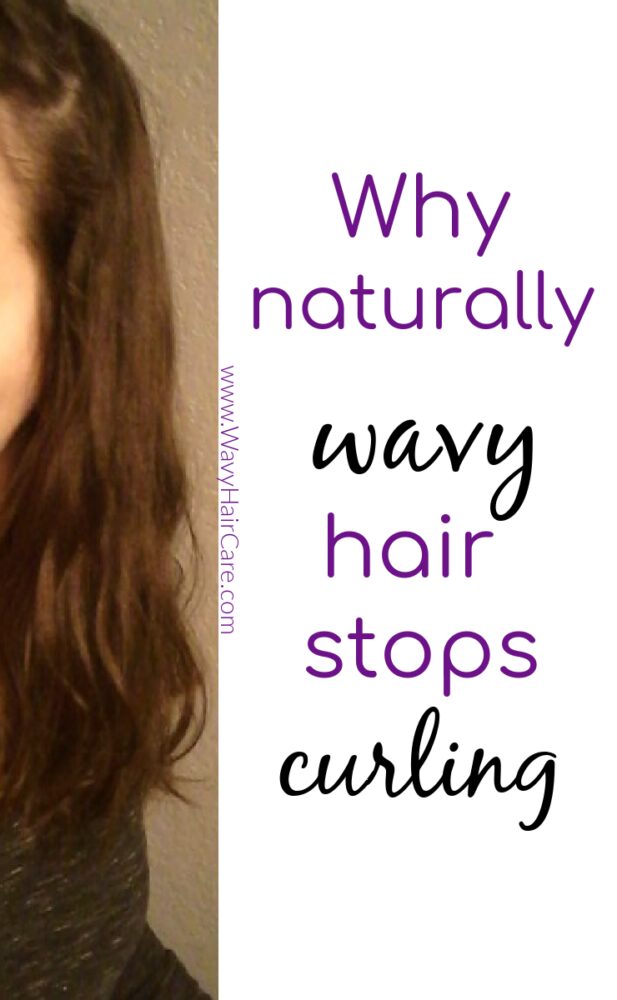 Why Won't My Hair Wave or Curl Anymore?
When wavy hair stops curling, it's most likely over-moisturized and in need of a protein treatment. However, it can also happen with natural changes due to age. Or if it happened after dying or treating your hair, it could be damage. It could also be the result of build up or using heavy products. 
Thankfully, I eventually stumbled across others asking about why their wavy hair won't hold a wave anymore, and then being told to do a protein treatment to correct it. I tried a protein treatment, regained some of my tigher waves, better definition, and my mousse gave me a cast again. I was amazed at the difference it made.
I had been using GVP conditioning balm from Sally Beauty. While I really love the slip that this conditioner provides, and it worked well for me for almost two years, it's extremely moisturizing. I think I had just used it too frequently given that my hair was now lower porosity after 2 years of being cared for gently, and that caused my hair to become over-moisturized.
I also had no protein in any of my regular products. After seeing my hair react so well to protein, I decided I should add in some protein to my wash day routine. I have been using Not Your Mother's Curl Talk Conditioner for a couple of months now.
It has plenty of slip to allow me to detangle my hair in the shower, yet it isn't over-moisturizing for me and it keeps a bit of protein in my hair between protein treatments. I am still working to figure out how much protein I should have in my wash day routine, and how often I should do protein treatments. I'm grateful that I now recognize the signs of being badly in need of protein, at least.
Signs of hair that needs protein:
Waves disappear or fall flat
Lose definition quickly after scrunching out the crunch.
Gel or mousse don't create a cast over your hair.
Hair feels VERY soft. For me, it felt like I had no products in my hair even when I used a lot of mousse.
Hair feels very light, almost weightless.
Hair feels very soft when wet, almost mushy, even before you apply conditioner.
I have an article that focuses on how I know when my wavy hair needs protein that goes into more detail if you think protein is a factor for you.
Hair Protein Treatment Options
There are tons of protein treatments out there for hair. Here are a few that I have personally used.
Shea Moisture Manuka Honey & yogurt protein treatment. This is by far my favorite, my hair reacts to this best. Many Shea Moisture brand products are too heavy for me, but this isn't. It's very thick so a little goes a long way and the jar will last quite a long time.
Add neutral protein filler (available at Sally Beauty) to a protein-free deep conditioner. I have added NPF to Garnier Fructis treats and to GVP conditioning balm (exclusive to Sally Beauty). It's best to start with just a few drops of neutral protein filler your first time, and see how your hair reacts. You may add more next time if it wasn't enough, but it's best to err on the side of caution. Currently, I have added about a dime sized amount of neutral protein filler to my hair when doing a deep conditioning treatment. I would not advise starting with that much though, especially if your hair is shorter or thinner than mine.
Hask keratin protein treatment. I've seen others say this weighs them down, but they don't seem to have that impact on my hair. I love how these are available in small packets for about $1.50 at my local grocery stores. Great for trialing!
Rice water rinse. I tried this, but didn't see any noticeable results. However, I have seen many before/after photos from others that are impressive. Perhaps the difference in whether this will work for you depends on your porosity or hair strand width. If you have rice in the cupboard anyway, I think it's worth a try considering how cheap rice is.
Protein isn't the problem. Why have I lost my waves?
If you're certain you aren't lacking protein but your naturally wavy hair has stopped curling, the cause is either damage, changes due to hormones, a thyroid problem, or natural age-related changes. 
In most cases where naturally wavy hair loses its curl, the cause is a lack of protein. However, there are other possibilities. If the waves disappeared quickly and you know the problem is not protein, then I'd recommend having your doctor check your thyroid.
If your thyroid has problems, it can change the texture of your hair fairly quickly sometimes. Or, if you've recently had your hair dyed or chemically treated, the sudden change may be a result of damage that happened during that treatment.
If you've lost your waves over time, it could be damage that has happened more slowly over time. Damage can happen slowly over time if you use heat tools on your hair, pull your hair up, or even from friction from hats or your pillow. Simply having your hair exposed to the weather or the air can cause some damage.
Sometimes hormonal changes cause texture changes in hair. It's common for people to see changes in their hair during puberty, during and after pregnancy, and around menopause.
Intense weigh down. 
Another possibility could be that your hair is just extremely weighed down. Wavy hair tends to get weighed down more easily than curly hair. If your hair is low porosity, thin, and/or fine, that may make you even more prone to weigh-down. If you are using products that are very heavy in oils, or if you're using a lot of leave-ins, those could be weighing you down.
In my blog post methods to get more volume in wavy hair, I go through several ways to prevent weighed-down hair. If you think your hair is weighed down, that post will be helpful!
Curl shock or scissor shock.
Sometimes wavy hair will go straighter after a haircut. This is referred to as curl shock or scissor shock. I have a blog post on scissor shock & wavy hair with more detail.