Your naturally wavy hair used to feel light and bouncy. Or maybe it didn't really feel any particular way that you noticed. Now, you're conscious of it feeling heavy. If you're wondering why, that's what this post is all about!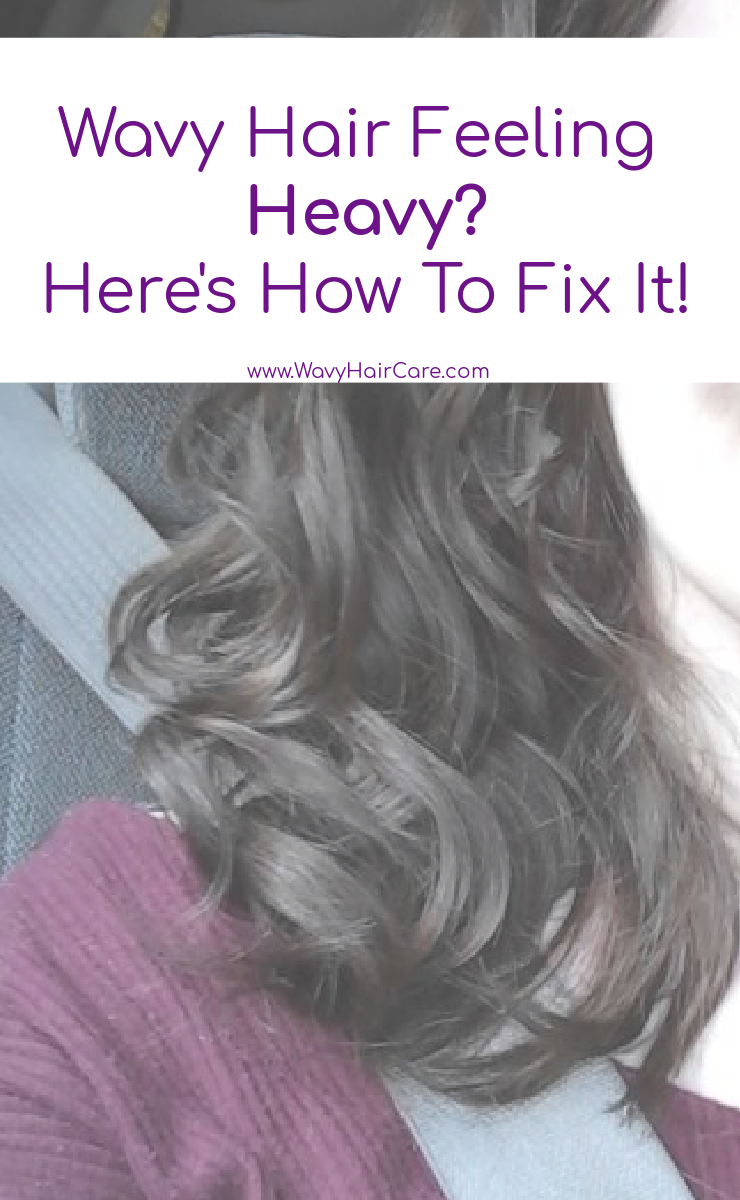 What causes wavy hair to feel heavy?
When wavy hair feels heavy it's because it has become weighed down. This is likely the result of using products too heavy in oils, and/or product build up on the scalp.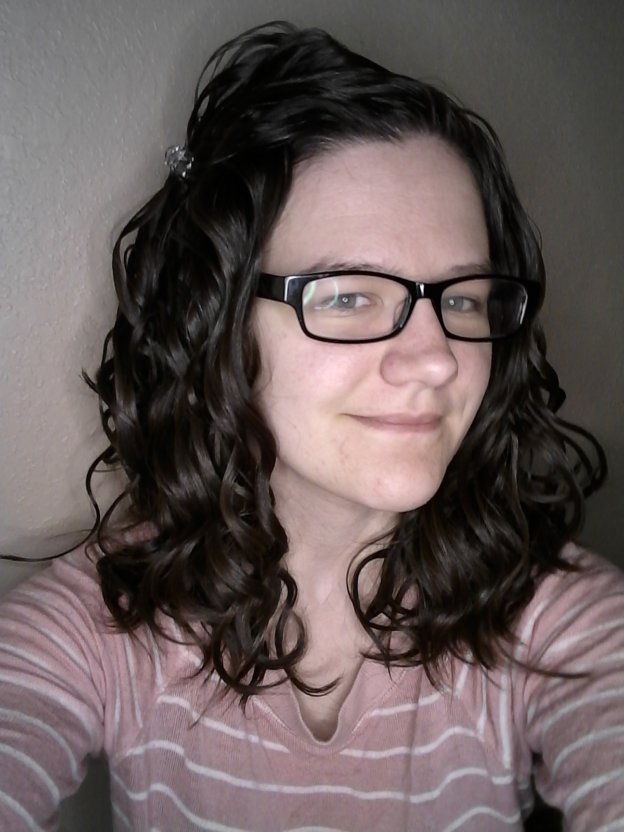 Reasons wavy hair can feel heavy
Using too much product. 
Using products that are too heavy (oily) for your hair type. 
Having product build up, needing to clarify your hair. 
Using a product with too much hold, like hard-hold gels. 
Using too much product
If you use too much product, particularly in your leave-in products, this can leave your hair feeling heavy. For my waves, a lot of leave-in conditioners, creams, serums oils weigh me down very easily. With some leave-in conditioners or creams, even a pea-sized amount will leave my hair feeling greasy, limp and heavy.
Some people leave in some of their regular conditioner. With some conditioners this is okay, but some conditioners are not formulated well to be left in and will cause heaviness. If you're using leave-ins and feeling weighed down, I'd try washing your hair and then skipping the leave-in to see if that makes a difference.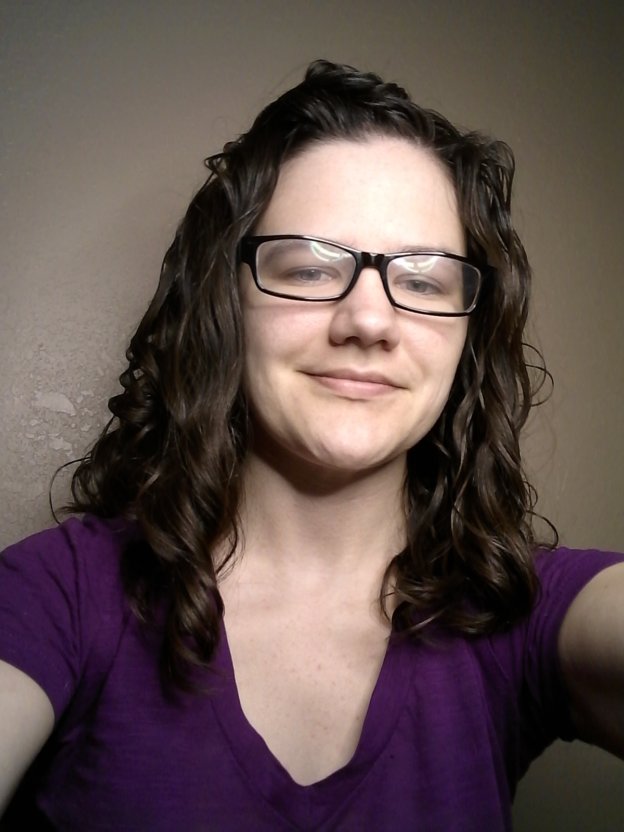 Using conditioners that are too heavy for you.
Many people with wavy hair who start the curly girl method will begin with brands like Cantu or Shea Moisture. These brands are available in lots of stores and are pretty affordable. They come commended by many people with curly hair, too.
These can be good products for some but these brands are typically better designed for those with really dry, curly hair as opposed to those with wavy hair. Wavy hair tends to be lower porosity, and more easily weighed down. Yes, you can be weighed down by rinse-out products like shampoo or conditioner.
If you aren't sure what your hair type is, it can be hard to figure ut what products work best for you. To learn your hair type check out my post how to determine your wavy hair type.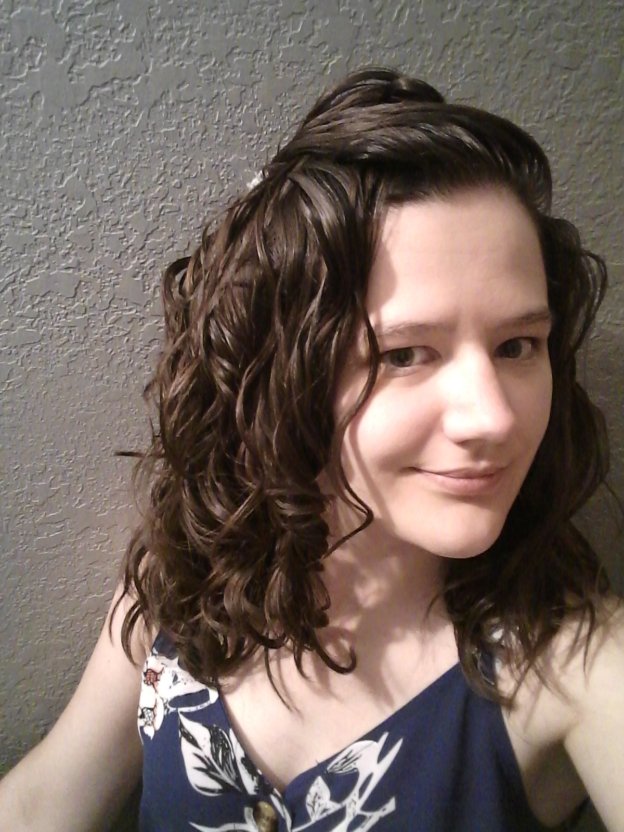 Not clarifying often enough / Product Build Up. 
I'm not a hair stylist or hair care expert. However, I have listened to haircare professionals like Manes By Mell who explain how build-up happens regardless of what products you use….even if you never use silicones, for example.
It seems to be a common misconception that you'll only get buildup if you use a lot of leave-in products like gel or creams, but that is not true. Even pollution in the air can build up in your hair over time! Regular shampoos don't completely remove build-up, which is why clarifying is needed.
How often you should clarify varies from person to person depending on their hair care routine and their hair type. Generally speaking, people with wavy hair can get weighed down by build up faster than those with curly hair, so we need to clarify a bit more often.
Factors that increase how often you should clarify:
If you are cowashing instead of using shampoo.
If you are using products that contain silicones or waxes
If you have hard water
If you use a lot of haircare products
If you get weighed down easily
Before starting the curly girl method, I didn't know much about haircare products. I had purchased a sulfate-free shampoo and was using it with 'regular' haircare products. My hair started feeling really dirty, so I kept washing it more, but it wasn't helping. I had no idea what was happening or why, but I started to think maybe it was all in my head.
Then my hair started to physically feel weird, like wax was coating my hair. Of course, I tried to wash my hair and really focused on scrubbing that area, except once my hair dried again, it would still feel waxy! I literally googled 'hair feels waxy' and that's how I learned about clarifying shampoos. I had severe build up!
That story is a bit embarrassing to share, honestly. I am sure it has happened to other people though. So if that is you, you aren't alone, and buying a clarifying shampoo and then changing your haircare products will help.
I have a whole blog post about clarifying wavy hair that includes a clarifying wash day routine.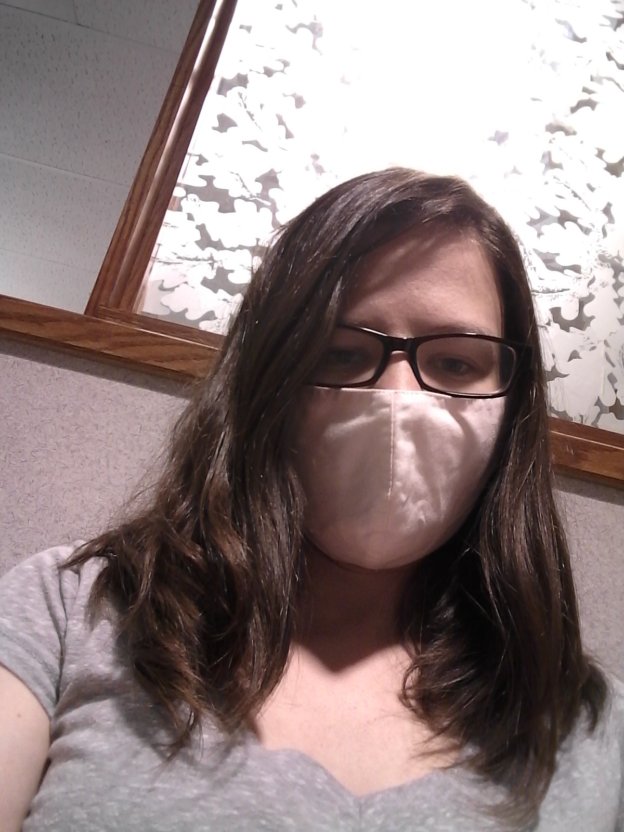 My waves lose definition without hard hold products. 
Using a product with too hard of a hold.
My dense, thick waves love hard-hold products. For others, especially those with thinner or finer hair, hard-hold products can cause their hair to feel heavy, stiff or limp. Switching to a lighter hold may give them more bounce.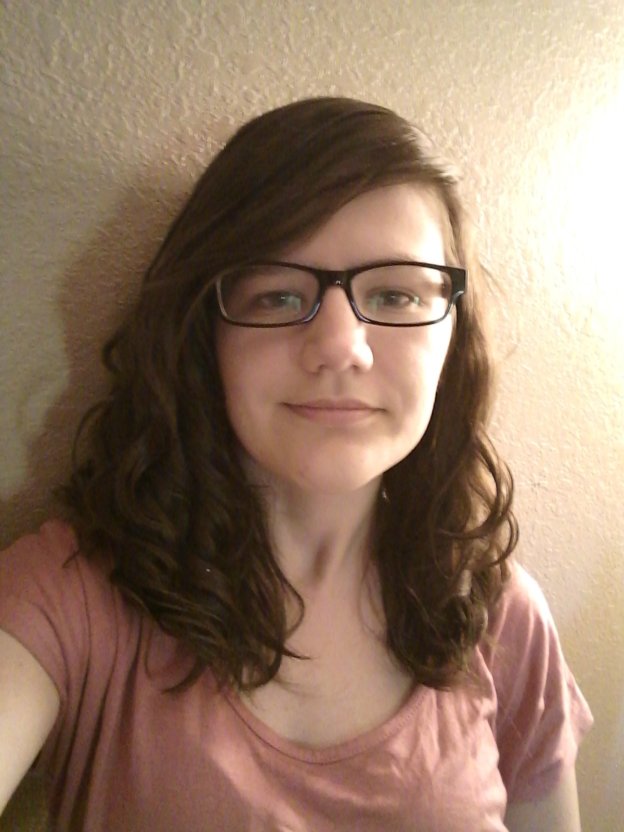 My hair after scrunching out the crunch when I was over-moisturized. It got "too soft" really quickly.
Needing more protein
Moisture and protein exist on the same spectrum for hair. We all should strive to give our hair a good balance of moisture and protein. If you use too much protein, your hair will need moisture to reset it. If you use too much moisture, you'll need protein to reset it.
When hair is over-moisturized and lacking protein, it can be limp. In wavy or curly hair, it can fall flat and be unable to support its natural texture. If your regular routine is protein-free, or you've been using rich conditioners or deep conditioners often, your heaviness could be caused by a lack of protein.
I have a blog post called how I know when my wavy hair needs protein that may help you if you're thinking this could be what your hair needs.
If this is the case, doing a protein treatment should help. I have a blog post on how to do a cheap DIY gelatin protein treatment. If you're new to protein, I'd recommend doing it the first way listed in the blog post, first. Combining it with a deep conditioner instead of applying it with just water.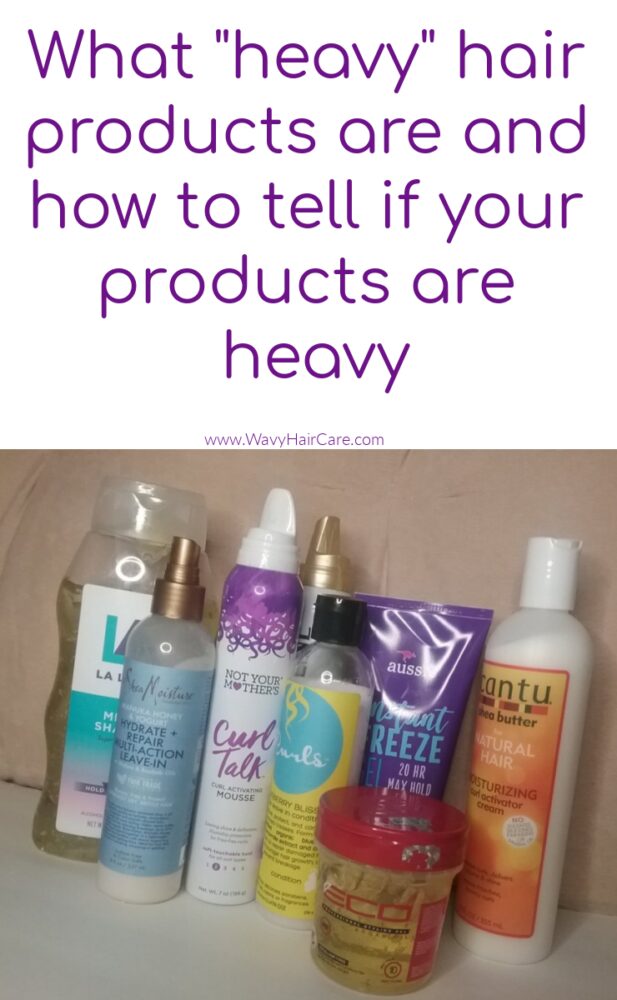 What does it mean for a hair product to be heavy?
When a haircare product is "heavy", that means it has a lot of oils or butters in the product ingredients. Some products have several different types of oils/butters while others may only have one type, but a high percentage of it.
Haircare products have to list ingredients in order based on how much is in the product. Meaning, the first ingredient listed makes up the largest percentage of the product by weight, while the items lower on the list have very little. I've read that as a general rule of thumb, the first 5 ingredients listed on a haircare product will make up about 80% of what is in the product.
So if a product is listed in those first 5 ingredients, it's prevalent in the overall formula, where items listed after the 5th ingredient are probably quite a small amount. This knowledge can be really helpful when determining how heavy a product is likely to be.
For example, Shea Moisture Coconut & Hibiscus Conditioner lists the following first five ingredients: "Deionized Water, Cocos Nucifera (Coconut ) Oil*, Butyrospermum Parkii (Shea Butter), Sorbitol Esters, Mangifera Indica (Mango) Seed Butter*" So it has 1 oil and 2 butters in the first 5 ingredients. It also goes on to list 5 more oils lower down on the list.
Not Your Mother's is generally known for being a lighter brand than Shea Moisture. Their Gardenia line is their heaviest line though. So let's look at what is in the Not Your Mother's Naturals Tahitian Gardenia Conditioner in the first 5 ingredients. "Water (Aqua), Cetearyl Alcohol, Behentrimonium Chloride, Distearyldimonium Chloride, Glycerin". No oils or butters in the top 5.
#6 on the list is a butter, but the whole product only lists 1 butter. So, it has far fewer oils/butters in general, but also less overall because it is 6th on the list, where the Shea Moisture has a butter listed as #2.
How To Fix Wavy Hair That Feels Heavy
Wavy hair that feels heavy is likely caused by build up or products that are too heavy. You can fix it by using a clarifying shampoo and switching to products with fewer oils/butters, or using a smaller amount of the products that are heavy.
Looking to learn more about how to care for wavy hair? Check out my wavy hair blog post directory for a list of all my articles by title.