Can You Really Repair Hair Bonds Damaged by Bleaching or Dyeing?
There are several types of hair bonds that can be broken. The ones broken during the process of bleaching hair or dyeing hair are primarily disulfide bonds, which are a type of covalent bonds. Those disulfide bonds cannot be fully repaired with any technology that we currently have.
The cosmetic chemists on the Beauty Brain podcast say bond builders like Olaplex and wellaplex do more conditioning than bond rebuilding. Covalent bonds or disulfide bonds are the ones damaged when hair is dyed. "It's literally impossible to fully restore disfulfide bonds". Hair repair products may rebuild hydrogen bonds or electrostatic bonding. 
Episode 216 on bond building explains how Olaplex has a patent that claims they rebuild disulfide bonds, but patents aren't evidence of effective peer-reviewed science. 
What percentage of hair bonds are damaged while bleaching hair?
Typically 15-25% of bonds are damaged while bleaching hair, but it can be up to 45% in cases where "severe" bleaching is being done.
This is a quote from from Chemical and Physical Behavior of Human Hair by Clarence R. Robbins.
"Robbins and Kelly [5] have shown that 15–25% of the disulfide bonds in human hair are degraded during "normal" bleaching, however, as much as 45% of the cystine bonds may be broken during severe "in practice" bleaching. This latter amount of damage may occur while frosting hair, or while bleaching hair from black or brown-black to light blond"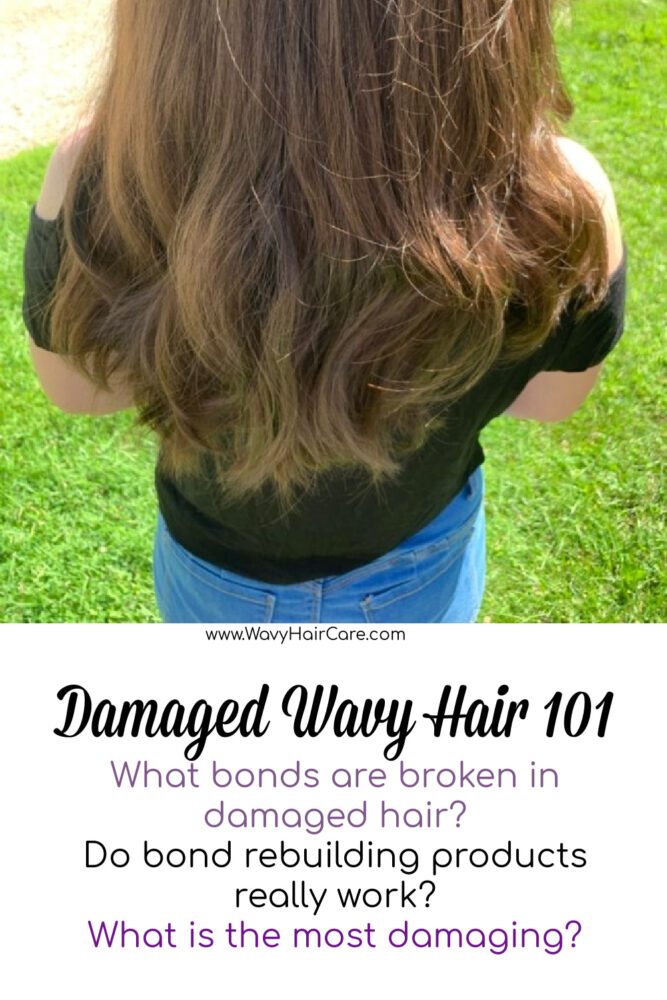 What Type Of Hair Bonds are Damaged by Bleaching?
It's primarily disulfide bonds that are damaged during bleaching.
This is an excerpt from Chemical and Physical Behavior of Human Hair by Clarence R. Robbins.
"These data show that the primary chemical differences between extensively bleached hair and unaltered hair are lower cystine content, a higher cysteic acid content, and lower amounts of tyrosine and methionine in the bleached hair. Mildly to moderately bleached hair shows only significantly lower cystine and correspondingly more cysteic acid than unaltered hair. These results support Zahn's [44] original conclusion that the reaction of bleaching agents with human hair protein occurs primarily at the disulfide bonds"
Bleached or Naturally Light Colored Hair is More Prone to Sun Damage
Sometimes people think that if their hair looks and feels healthy after bleaching, then any damage they see later must be caused by something else. This isn't really true. Once you've bleached your hair, your hair is more prone to damage from the sun and brushing and other forms of physical stress/tension than it was when it was darker in color. Here is a quite from Chemical and Physical Behavior of Human Hair by Clarence R. Robbins.
"Less pigmented hairs, such as gray hairs [68], blonde hair or bleached hairs are also more sensitive to light radiation than heavily pigmented hairs. Therefore, lightly pigmented hairs exposed to ultraviolet radiation for a sufficient period will show lower levels of cystine and correspondingly higher levels of cysteic acid particularly in their outer layers when compared to heavily pigmented hairs. In addition damage to the cell membrane complex and tryptophan and other amino acids should occur at a faster rate in gray hair vs. heavily pigmented hairs. Such exposed gray fibers will also provide lower tensile stresses to achieve a given strain level in load-elongation tests and lower bending stiffness"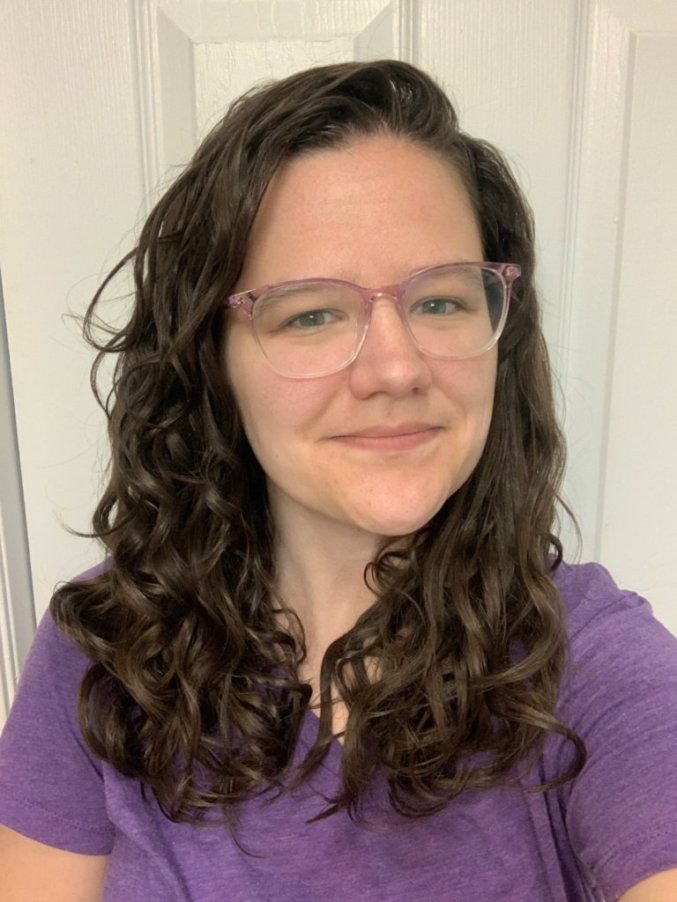 Bleached hair is more prone to damage from perming or chemical straightening
A quote from Chemical and Physical Behavior of Human Hair by Clarence R. Robbins explains that once hair is damaged in one way, it will be more severely damaged by any additional damage that occurs. If you bleach your hair, it'll get more damaged by permanent waving (aka perms), chemical straightening, even brushing/combing your hair.
"Treatment combinations are oftentimes more damaging to hair than one might expect. For example, extensive sunlight exposure in combination with chemical bleaching or chemical bleaching plus permanent waving must be done very carefully because of the compound damage provided by these combined treatments."
Bleached Hair Is More Prone To Being Dried Out By Shampoo
How effective detergents are at removing oil from hair is dependent on how hydrophilic the surface is. Bleached hair is more hydrophilic than virgin hair, so shampoos are more stripping to bleached hair than they are to virgin hair.
"The removal of lipid soil from hair is dominated by the hydrophilicity of the fiber surface. Anything that can be done to make the fiber surface more hydrophilic, such as bleaching or washing with anionic surfactants in water, should facilitate oily soil removal. This is one of the reasons why damaged hair, which is more hydrophilic at the surface than virgin hair (Table 6.10) is so sensitive to oil removal and often appears very dry (which is actually less oily rather than containing less water) after shampooing."
What type of hair bonds are broken in Heat damage?
Heat tools can damage the disulfide bonds in our hair as well as the salt bonds and hydrogen bonds. (Source: LivingProof.com).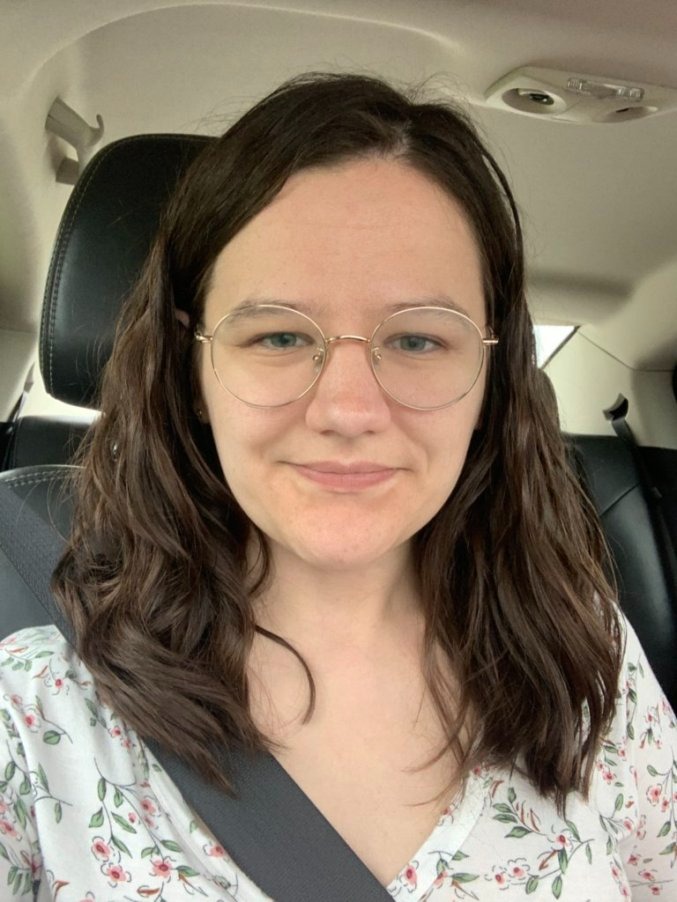 Does Olaplex bond rebuilder really fix broken bonds?
The active ingredient in Olaplex is maleic acid. Lo'real, Redken and Wella have bond-building products that use the same active ingredient as Olaplex. Maleic acid displaces water from the hair which changes the perceptive strength of the hair fiber, related to electrostatic bonds. They rely on film formers and other ingredients that protect the hair from the outside rather than rebuild the inside. This can improve the strength of hair. Likely not more than a good conditioner, though. At least, that's what the cosmetic chemists at Beauty Brains podcast said on the issue in Episode 216 on bond building.
From scouring the web, there don't appear to have been any scientific studies that have tested if the primary ingredient in Olaplex actually rebuilds bonds.
Olaplex has a patent that says its products can repair disulfide bonds, but it hasn't been proven. You can read more about Olaplex specifically in this awesome sciencey post from TheLabMuffin.
Can Olaplex strengthen hair?
Olaplex and other malaic-acid hair products rely on film-formers to help strengthen the hair from the outside in. This can strengthen the hair, but it's being done in a different way from the core claim of rebuilding disulfide bonds. Still, strengthening hair that has been damaged can have lots of beneficial effects! This is why it's common to use Olaplex or other bond-rebuilding products after bleaching or chemically treating hair. Bleached hair will e prone to additional breakage afterwards, so strengthening hair after it's been bleached makes sense to try to reduce additional damage.
How does Olaplex have a patent on bond repair?
Olaplex did secure a patent that says it has the technology to repair disulfide bonds. Patents aren't granted by cosmetic chemists, so if a company is able to convince a non-expert that they have unique, effective technology, they can get a patent without actual evidence.
Are There Any Effective Split-End Repairing Hair Care Products?
The cosmetic chemists from the beauty brains podcast say yes! As of 2012, polyelectrolyte complexes exist in haircare products. They're shortened and called PEC complexes. They consist of a negatively charged ion and a positively charged ion which together work to make a single complex that has the ability to create little bridges across the open ends of split hair, and as hair dries, bind them together. Check out the full Beauty Brains blog post for more info.
Bond Rebuilding Products Other Than Olaplex
Curious what products are out there that market themselves as bond rebuilders? Here are a few of the more popular ones!
Welleplex
L'oreal smart bond
K18 (check out this Beauty Brains blog post on K18. They say this does have some science behind it, but the proof of effect was shown on hair that was treated at about 100 degrees F for 1 hour. When used in normal conditions it won't be that hot, and will likely be less effective. They also said this product is probably the most helpful for chemically relaxed hair rather than bleached hair or hair damaged in other ways)
Curlsmith bond salve. This is the only product marketed as a 'bond rebuilder' that I personally have tried. It makes my hair feel good, whatever that anecdote is worth.
Bumble and Bumble Bond-Building Repair Treatment

OGX Restoring + Bonding Plex Bonding Cream

Schwarzkopf (Fiberplex No 3)
BoldPlex 3 Bond Repair