Frizz is what helped me discover that my hair was naturally wavy. My frizz was really severe, to the point where I felt like I couldn't leave my hair down because people were staring at my frizz.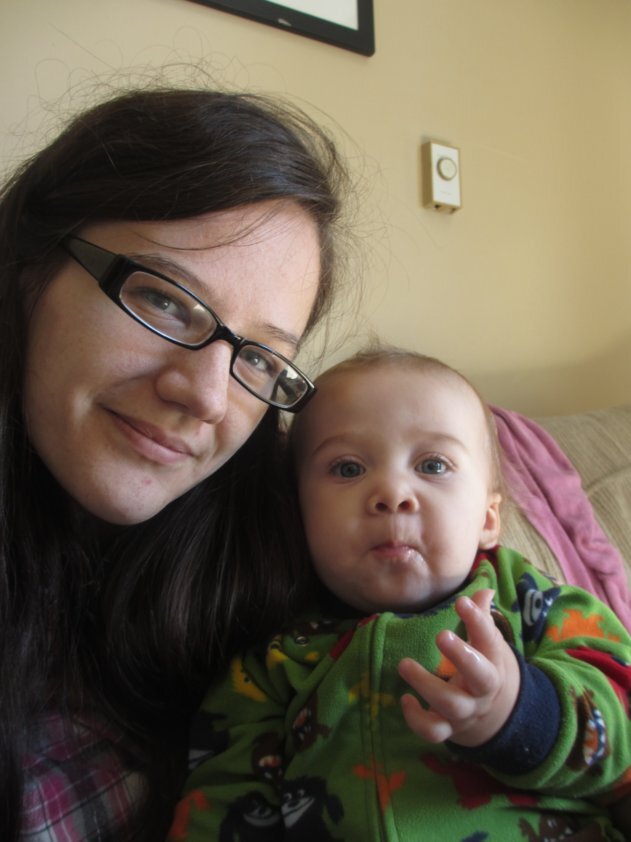 This was what I considered a good frizz day, at this phase in my life. I have very few photos of me with my hair down for about an 18 month period. Most days it was worse than this and I felt like I had to wear it up. 
I had tried all sorts of anti-frizz products to no avail. I started googling things like "how to fix frizzy hair" and I kept finding all of these articles about wavy and curly hair. So then I started googling "how to fix straight frizzy hair" and barely got any answers.
Eventually I posted on a hair-related reddit, including a picture of my frizzy hair and got multiple comments from people saying they thought my hair was wavy or curly, and suggesting that I try the curly girl method.
I thought there was a chance these people were just crazy, but I tried it and sure enough, my hair is wavy.
I had never wanted wavy or curly hair. I always wanted sleek, straight hair. I had always had poofy "straight" hair instead. It was an adjustment to see my hair wavy. However, I loved how much gel and getting my waves defined helped with my frizz! Over time, I started seeing less and less frizz even when I didn't use products.
In this post, I'm going to focus on the causes. I have another post where I talk about how to fix frizzy wavy hair.
What Causes Wavy Hair Frizz
Textured hair is naturally more frizzy than straight hair. Frizz is often the result of individual hairs that have become separated from their curl clump. When hair needs moisture or has experienced friction, it's more likely to frizz. Changes in humidity can also cause frizz.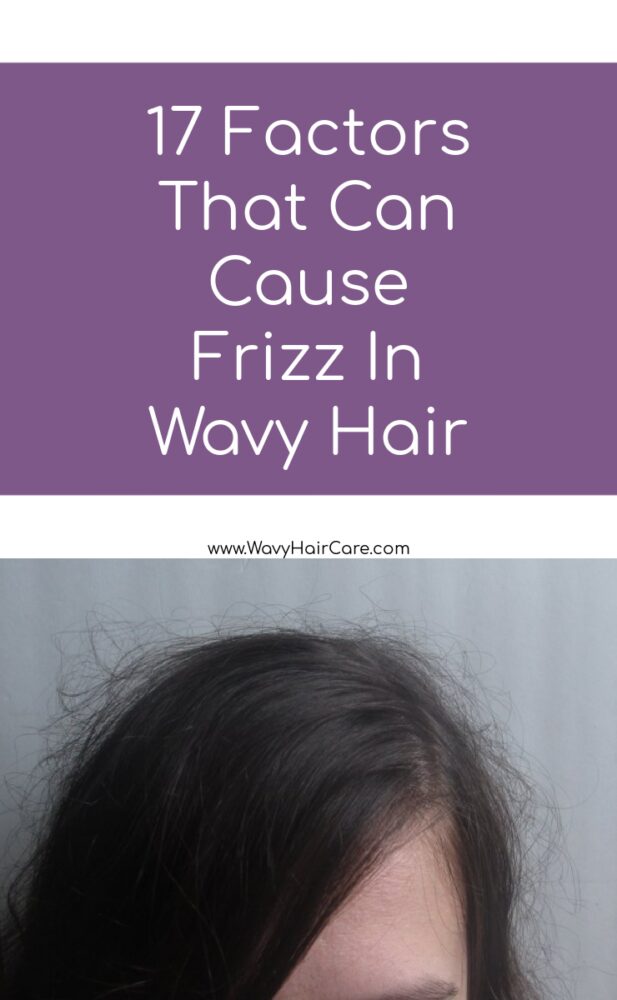 Common causes of frizzy hair
Combing or brushing (especially while hair is dry). Combing can break up curl clumps and create frizz. Brushing too harshly, especially on tangles, can cause breakage which can lead to those broken hairs not aligning well with the rest of your curl clumps.
Being touched, especially before the hair was dry. You want your hair to be in an optimal shape/form when they are drying because they will hold the shape that they dry in.
It's really important not to touch your hair too much while it's drying, so it can preserve your natural hair pattern as it dries. If you use a product like gel or mousse that causes a cast, touching your hair too much can also cause a cast to not form properly.
Lacking moisture. Dry hair will lose definition and will be more likely to separate which can cause frizz. If your hair primarily gets frizzy on days 2 or later, this is a sign that your frizz my be caused by moisture as our hair tends to become more dry the farther we get from washday.
Friction from pillow or clothing. If your hair experiences friction from your pillow, the back of chairs or other furniture, or from your clothing (like a hood, collar or hat) this can disrupt your curl clumps and cause frizz.
Needing a product with hold such as gel or mousse (waves often need help staying in their curl clumps!). Most people with wavy or even curly hair find that their hair just holds its shape much better if they use a product like gel or mousse to help uphold their natural texture.
Without a product with hold, curl clumps don't hold together as well and are more prone to frizz. Check out my blog post does wavy hair need gel? to learn more about this.
Damaged ends. If you have split ends or damaged hair ends,  it can impact how your waves clump even higher up on the strands. Your hair will clump best if all of your strands are well-aligned. If your ends are damaged and don't want to behave similarly to the rest of your strands, this can cause trouble with clumping and lead to frizz.
Misaligned hair. If you don't get your hair well aligned before it starts to dry, this can lead to stray hairs being frizzy.
Movement before your hair dries. Even moving around can create subtle friction and result in frizz. If you move around a lot or move your head a lot as our hair is drying it can break up curl clumps and contribute to frizz. Flipping hair from side to side, or flipping from upside down to right-side up can also contribute.
Fly-aways or broken hairs. Hair that previously broke off and is now shorter than most of the rest of your hair will often stick out util it becomes a few inches long, at least.
Humectants. If you use humectants when the dew point isn't within an ideal range, it can cause frizz.
Changes in humidity. If your hair dries in a humid climate (such as your steamy bathroom) and you later move to a dryer area, it can cause frizz. This can also happen if you step outside into a humid environment before your hair has a chance to finish drying.
Breaking a gel cast before your hair is totally dry. I have occasionally tried to break my hair cast and then realized it was still slightly damp. This can lead to significantly more frizz than usual.
Build up. I have read that build-up can cause frizz many times. I've also seen it to be true in my own hair. I haven't managed to find an explanation for why build-up can cause frizz, though! If this could be your problem, check out my blog post on clarifying wavy hair to learn how to go about it.
Drying with a towel. This can cause friction on your hair and lead to frizz. Or with really aggressive rubbing, you can manually break your clumps up, even.
Scrunching or microplopping too much. Because these are both ways of touching/contacting your hair while you hair dries, if you do these too long or too aggressively, they can cause frizz.
Blow drying or diffusing. If you use a power that is too high, the wind from the blow dryer can push your curl clumps apart and lead to frizz. When your hair comes into contact with the diffuser, this can also cause friction and frizz.
The way you diffuse may make a difference in whether it causes a lot or a little frizz. I have a blog post sharing 4 hair diffusing tutorials that show how each diffusing style causes different results.
Damaged hair. If your hair is heat or chemical damaged, or otherwise has physical damage, the cuticle may not lay flat. If your cuticles aren't smooth, this makes it harder for your hair to clump together with other hairs, and can lead to frizz.