Recently I covered how to plop your wavy hair. While it's talked about slightly less often, I personally am also a fan of microplopping. I thought I'd do a guide for how to microplop your hair as well!
What Is Microplopping?
Microplopping is when you scrunch your hair using a t-shirt, to help enhance and dry your naturally wavy or curly hair. Microplopping can help remove excess water to avoid weigh down, or it can be used to help waves spring back up after applying products. 
What is the purpose of microplopping?
The purpose of microplopping is to remove excess water from your hair to prevent water from flattening your hair pattern. Microplopping can help your hair stay in a tighter curl pattern while your hair dries, can help your waves to spring back up if they stretch out after adding products.
Personally, I use microplopping to correct my hair if it starts to fall before it dries. For example, if I plop, add my mousse, and then see that the top of my strands is going straight, I will microplop to help add wave back high up on my strands.
Or, if I am diffusing the left side of my head first, and see that the right side of my head has become elongated, I will microplop that side before diffusing it to help it spring back up before I diffuse it. Your hair will stay in the pattern that it dries in, so it's important to have it in the pattern you want before diffusing.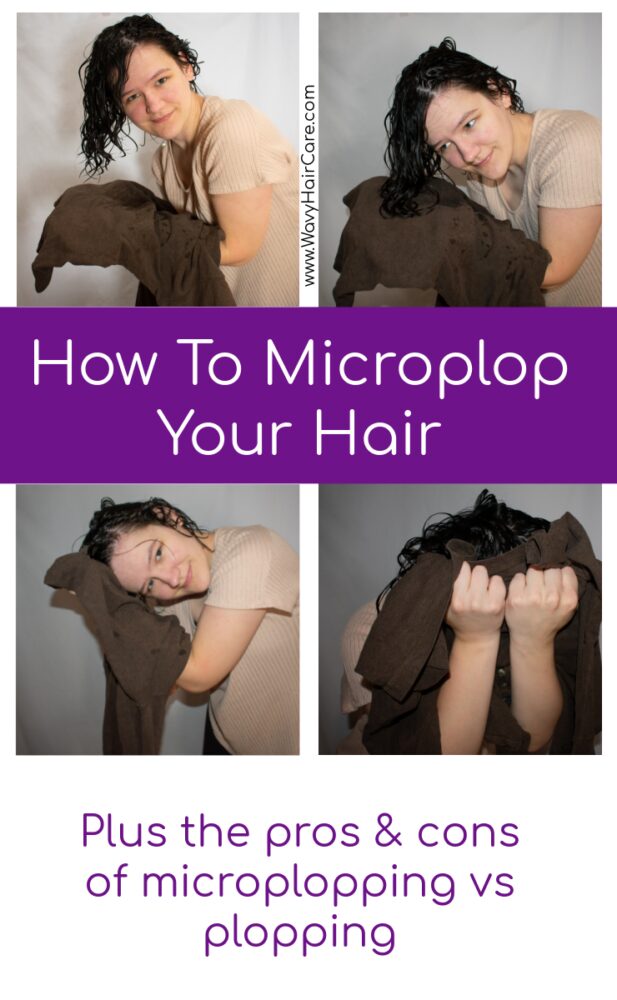 How do you microplop your hair?
Get a 100% cotton t-shirt. 
Cover your hands with the shirt and form a 'scoop' with your hands. 
Tip your head to one side.
Raise your hands and allow your hair to naturally pile up inside of the t-shirt. 
Keep raising your hands up until your hands reach the roots of your hair.
Gently squeeze your hands to pull some water out of your hair.
Release the squeeze, and slowly lower your hands until you have released your hair. 
Repeat this process around all of your hair, making sure to go all the way to the roots all around your head. 
For a bit more detail and some photos to help explain…
To microplop your hair, get a 100% cotton t-shirt that you don't care about keeping nice.
Cover your hands with the t-shirt and form a "scooping" shape with your hands.
Tip your head to one side.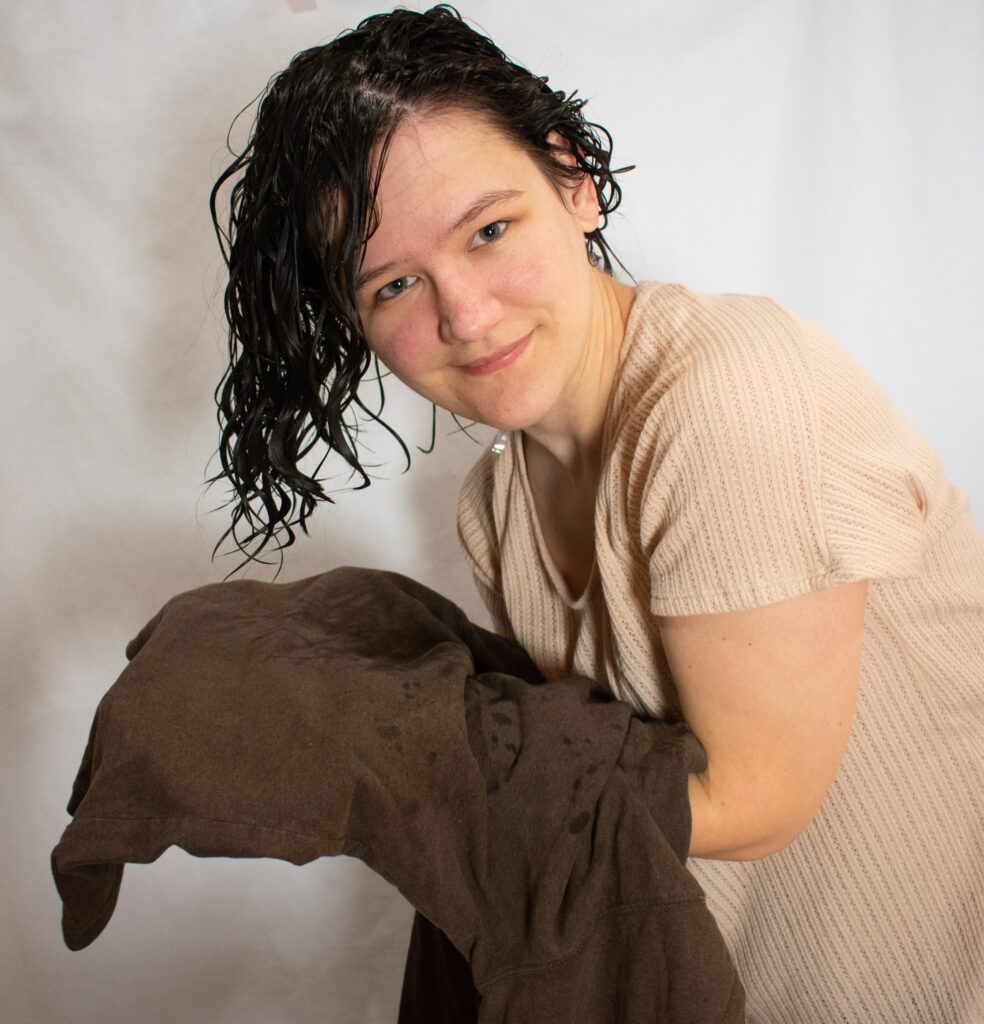 Place your t-shirt covered hands under the bottom of your hair and slowly raise your hands up.
As your hands reach your hair, your hair should start to form spirals on the t-shirt. This is a picture below from my regular plopping tutorial, but it does a better job of what each spiral might look like, if you have tighter waves. If yours are looser, they may not form circles like this but you want your hair to fall into a natural wave pattern in the t-shirt.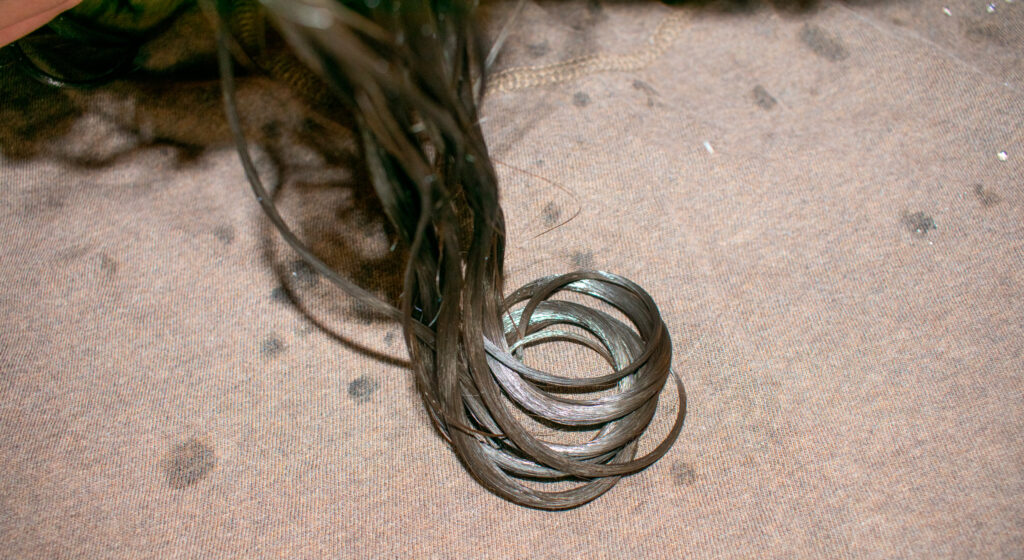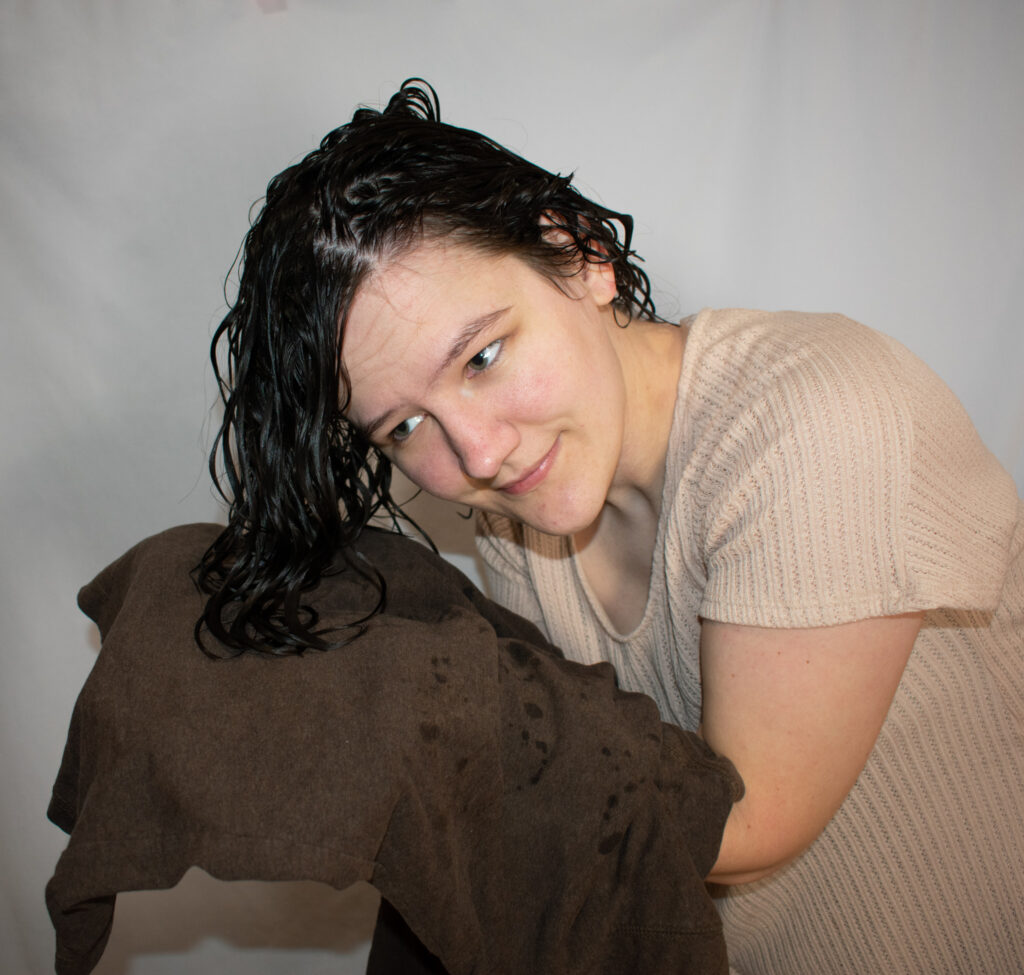 Continue to slowly raise your hands, and gathering your hair into somewhat of a pile until you reach the top of your head. It's important to take note of where your hands are at when they reach the 'top'. If they aren't right at the root, then you aren't leaning over enough.
If I tried to microplop while keeping my head upright, my hands would get caught under my hair lower on my head. Tipping at about a 90 degree angle lets my hands get all the way to the roots as you see below.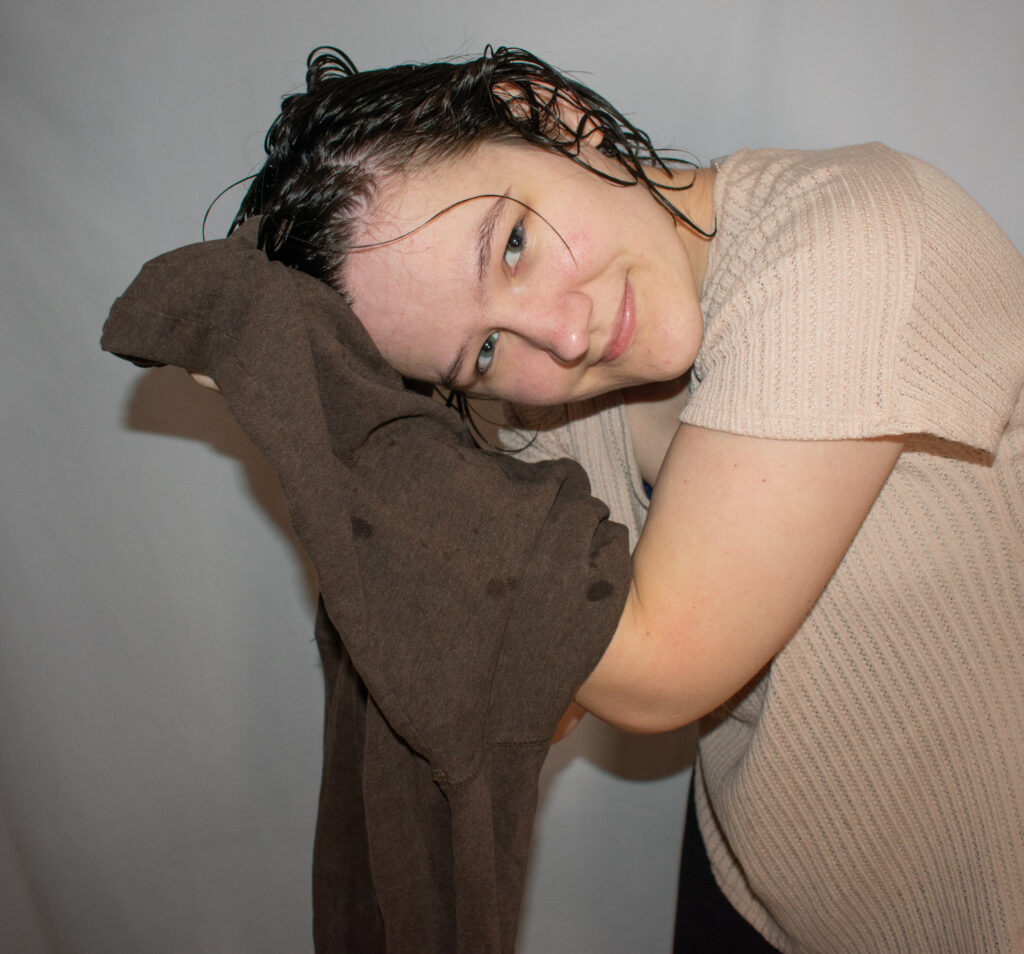 Once up at the roots, gently squeeze your hands. The t-shirt will sort of blot at your hair and pull some water out, while also enhancing your wave pattern.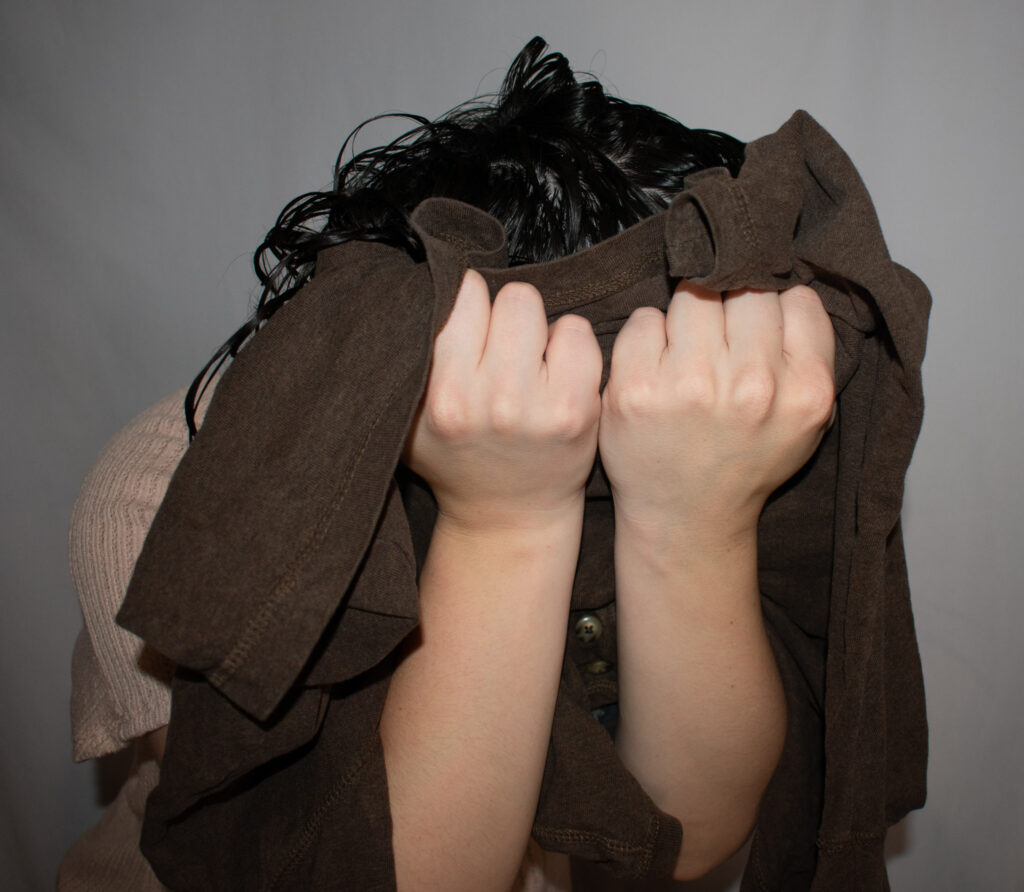 Release the grip, and slowly lower your hands and the t-shirt until your hair is free.
Repeat on the other side of your head, and the back of your head. Each time, be mindful of the angle you're tipping your head, and how close your hands are getting to the root.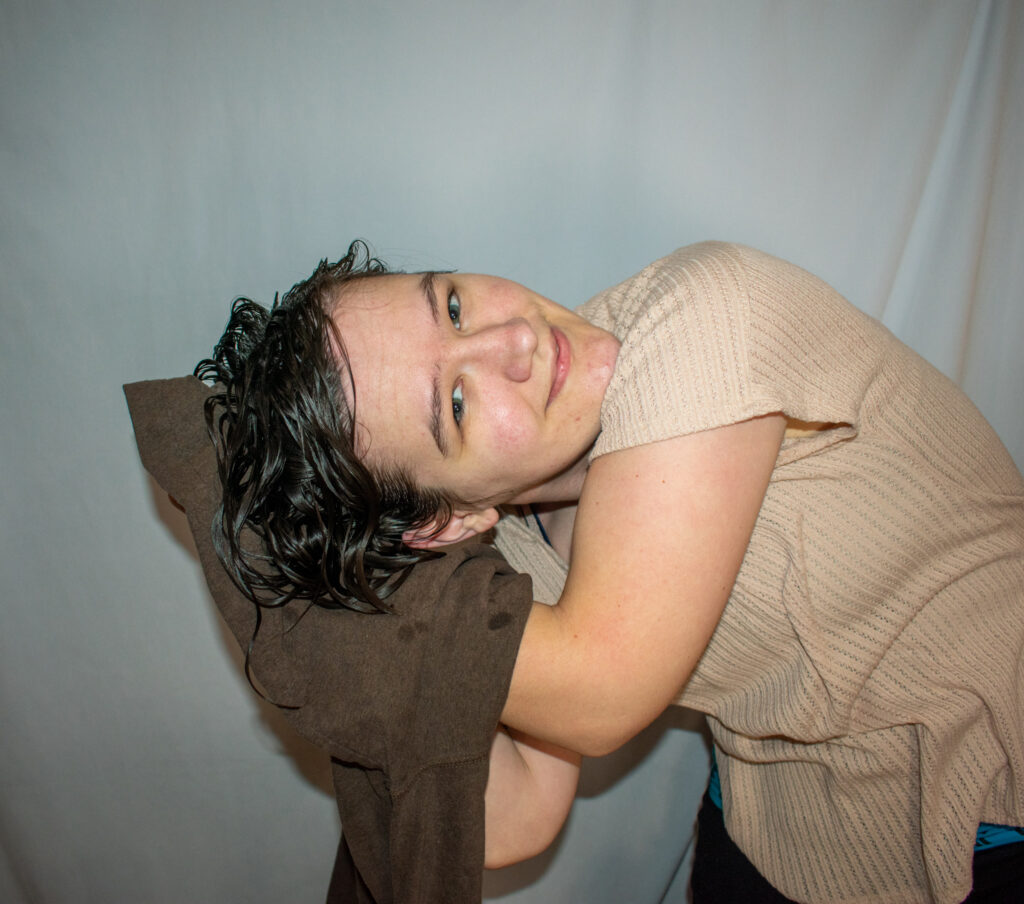 Microplopping the back of the head is a bit awkward and requires thought and being intentional with your hands to cover it well. This angle lets me get the lower back. I have to bend my neck backwards to get the top layer of the back.
Important tip:
If your goal is to get waves/curls all the way up your strands, you'll need to make sure you are getting your hands up high on the strands, on all sides of your head.
For example, if you were to squeeze the t-shirt when your hands were even with your ears, that would not allow waves to form above your ears.
Particularly when working with the back of your hair, you may have to very intentionally focus on making sure your hands are reaching all the way to the roots before you squeeze.
You may have to tilt your head back really far so that you can reach the roots. When working on the sides of your hair, you may have to tilt your head at a full 90 degree angle to allow your hands to get all the way up to the roots of your hair on that side.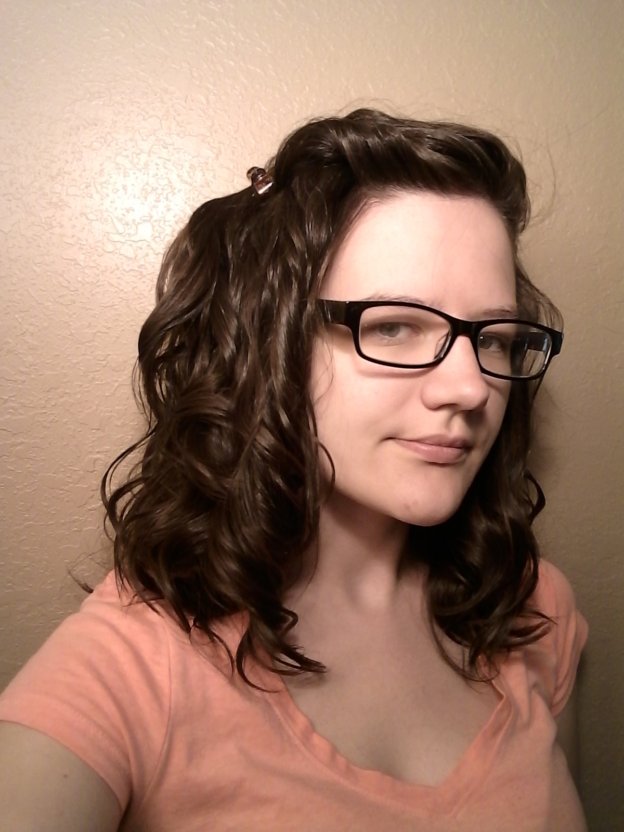 When should I microplop?
Microplopping is done after washing your hair. Some people microplop as soon as they get out of the shower, before they apply their products. Others apply their products and then microplop.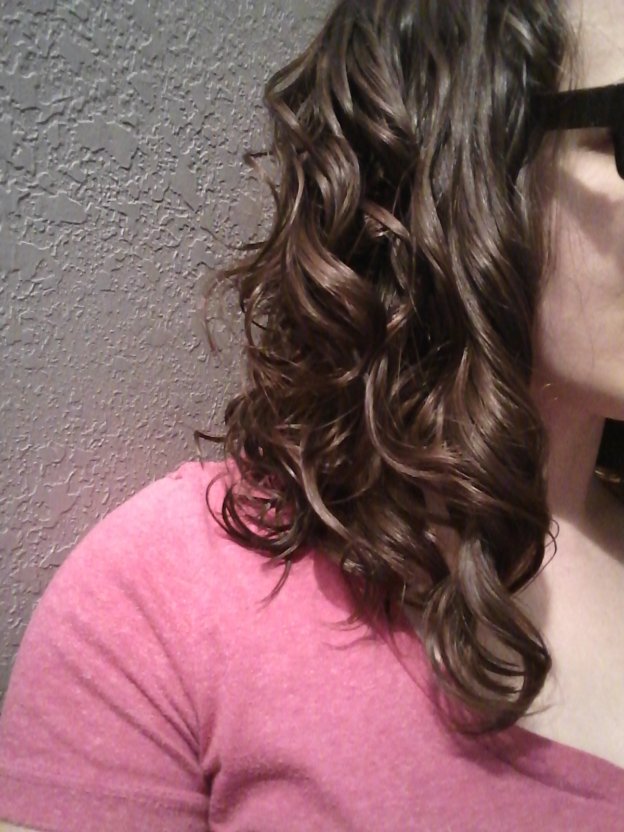 How Long Should I Microplop?
This will depend on your hair and your hair goals. If you are microplopping to help your waves spring back up, then a single squeeze may be enough to help them bounce back up, but you can check after each squeeze to see if they have reformed or not, and stop once they have.
If your goal is to use microplopping to help dry your hair, then you would continue longer, until your hair is as dry as you're wanting it to get from microplopping.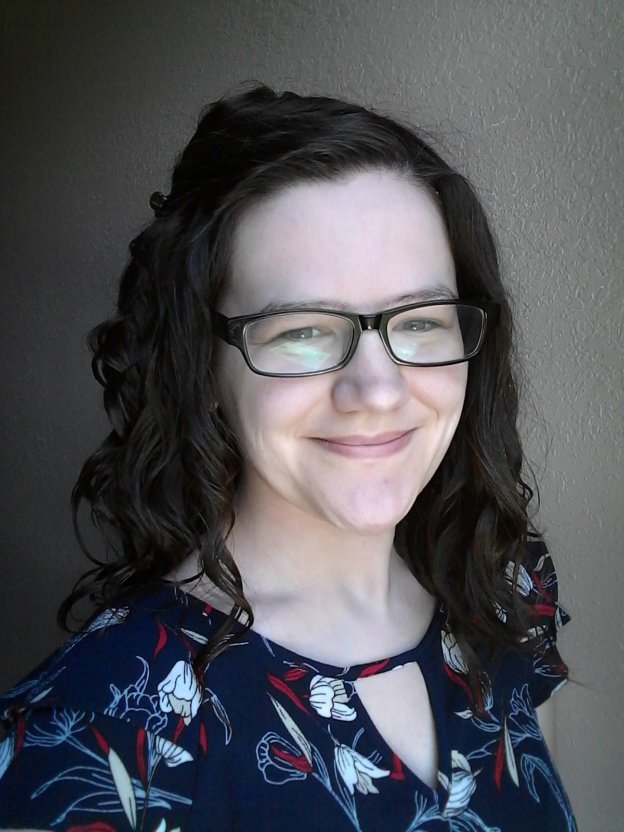 Should I add products before or after microplopping?
If your goal with microplopping is to help your waves spring back up, then add your products first, and then microplop. The reason being, adding your products will likely stretch your waves out a bit.
If you are using microplopping to help your hair dry, then you could add products before or after you microplop, depending on your hair goals and what works best for your hair.
This question sort of comes down to whether you want to wet style or damp style. Check out my most wet styling vs damp styling to learn more about the different techniques.
Are there downsides to microplopping?
Anytime you touch your hair before it dries, you can introduce frizz. Microplopping involves touching your hair, so it can introduce frizz. The longer you microplop for, the more likely it is to introduce frizz.
For some, microplopping can cause your curl clumps to fall apart into smaller curl clumps. This happens to me, so I would never microplop very long.
If you microplop after you have added hair products, it can pull the product back out.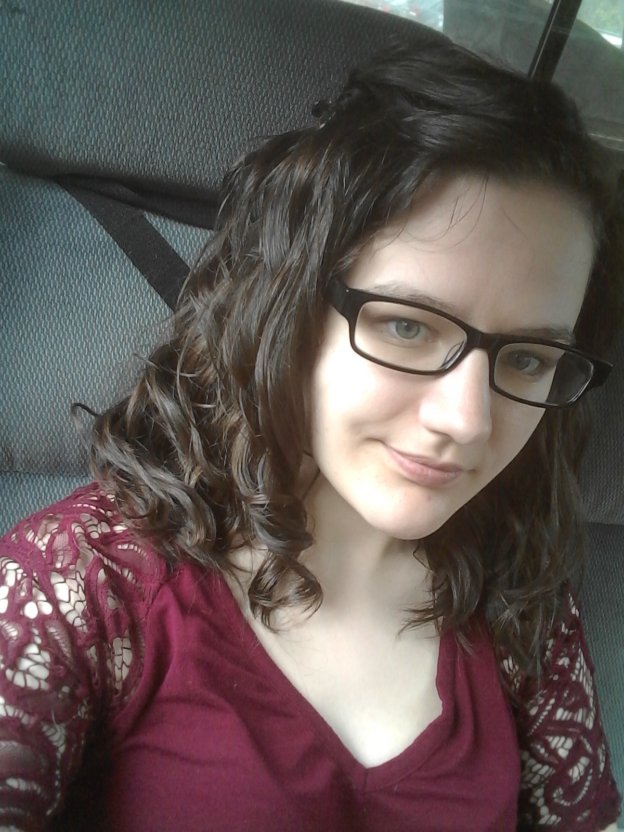 Benefits of Microplopping Instead of Plopping
I like plopping AND microplopping, but I use them for different reasons. I microplop to correct my waves if they start to fall or elongate after I have added my products, or while I am diffusing. I can't plop my whole head and gain that same effect.
Others just prefer plopping because they can focus on individual parts of their head instead of their entire head. There is just more detailed control with microplopping than there is regular plopping.
You can do it while staying upright the whole time! This is beneficial for many with disabilities or medical conditions that would make standing, bending or leaning difficult.
It keeps hair (and products) off your scalp. This can be key for those with scalp trouble.
If you're looking to learn more wavy hair care techniques, check out my wavy hair blog post directory. It's a page that lists all of my blog posts by title!