There are affiliate links in this post.
If you have wavy hair and are frugal, or are just mindful of your budget, it is easy to be shocked at what some wavy hair products cost. Early on, I remember wondering if I had to buy $30 conditioner if I wanted really good results.  At the time I thought, if I have to spend that much money, this just isn't for me.
These days, I am more open to spending a little money on my hair than I was in the beginning. Still, I'm not someone who is of the mindset that drugstore wavy hair products can't work well. I know from experience that some affordable hair products work great! Are professional hair products better? I can't answer that, but I get results that I am satisfied with on a budget.
Someday, I'd like to try more expensive products and even to learn more about the science behind ingredients in higher-end hair care products and how they may differ from cheaper ingredients. While I don't currently have all that knowledge, I do have the experience that has shown me that some affordable hair care products can provide results that meet my expectations.
On this website, I've intentionally spent more time writing blog posts talking about technique. I try to write a lot about technique because I think too many people expect products to be the primary answer for getting the hair style results they want. I've found that technique is really the most important thing.
I even put it to the test by comparing using "bad" products with "good" techniques, vs using "bad" techniques but "good products". The difference was huge! You can see that in my post Do Wavy Hair Techniques or products matter most? I do think products matter too though.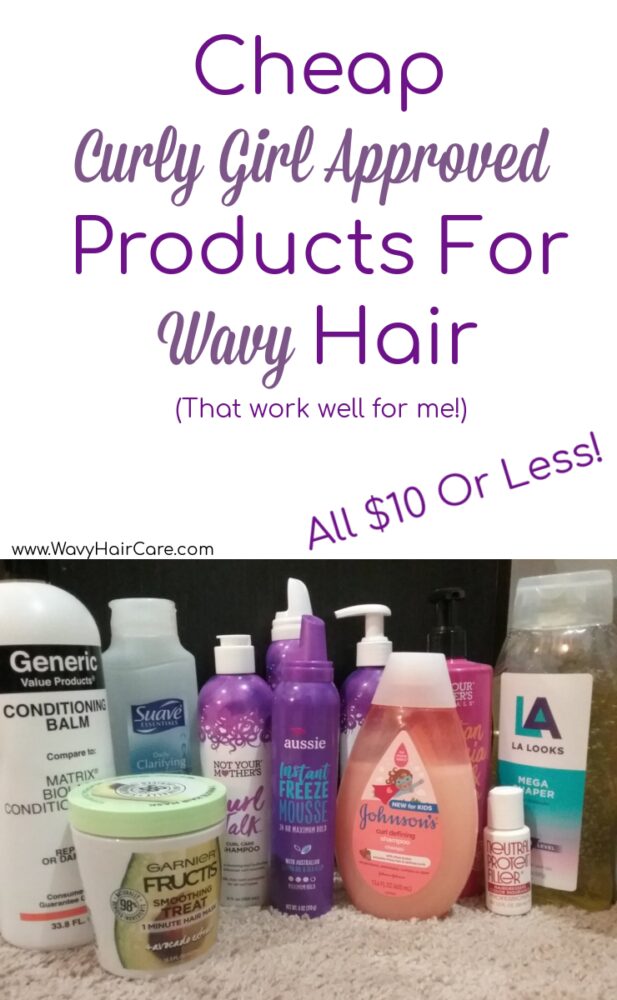 Cheap Wavy Hair Products
I'm only going to include products that have worked well for me personally. I started following the curly girl method almost 3 years ago. Quickly after starting, I stopped cowashing and started using a sulfate shampoo. I also have used a wide tooth comb in the shower since pretty early on.
Those were really the only modifications I made to the curly girl method for the first two years though. For the first 18 months or so, my hair was more dry and damaged than it is now. A lot of what worked well for me in the beginning, doesn't work as well for me now, as a result of how my hair is on longer as dry or as damaged as it was early on.
My hair is now moisturized and easily weighed down. I would recommend different products for those of you with dry, damaged hair, than I would those of you with well-moisturized, easily weighed down hair. I'll separate my recommendations into those two categories so you can decide which recommendations apply to you.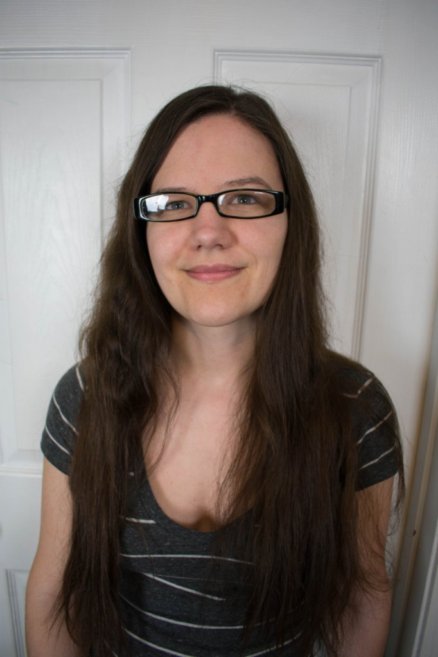 My frizzy hair before starting the curly girl method.
Cheap Wavy Hair Products For Dry Frizzy Hair
Some items I bought for my birthday in 2018, shortly after starting the curly girl method. All wound up being winners!
Shampoos
Not Your Mother's Tahitian Gardenia Curl Defining Shampoo. This was my favorite shampoo for the first 18 months or 2 years of following the curly girl method. I found this shampoo to be moisturizing enough to make my hair easy to detangle and get my fingers through, yet not heavy enough to weigh me down at the time.
It is too heavy for me now. It is protein-free. This is about $9 in most stores. I find it at my grocery store (Meijer), CVS or Ulta for around $9. For some reason Walmart.com and Ulta.com both have it significantly overpriced so I would not recommend purchasing it from those websites.
Not Your Mother's Coconut Milk Shampoo. I bought this prior to the tahitian gardenia, and quite liked it at first. I later picked up the Tahitian Gardenia and liked it more, because it provided more slip. It is a little bit lighter/less moisturizing than the Tahitian Gardenia.
I think it would be a good choice for hair that is on the dry side, but not quite as dry as the hair that would benefit from the Tahitian Gardenia version. I haven't tried it in a long time so I can't say if it would be too heavy for me now, but I know I felt it didn't have quite enough slip when I was new. It is protein-free.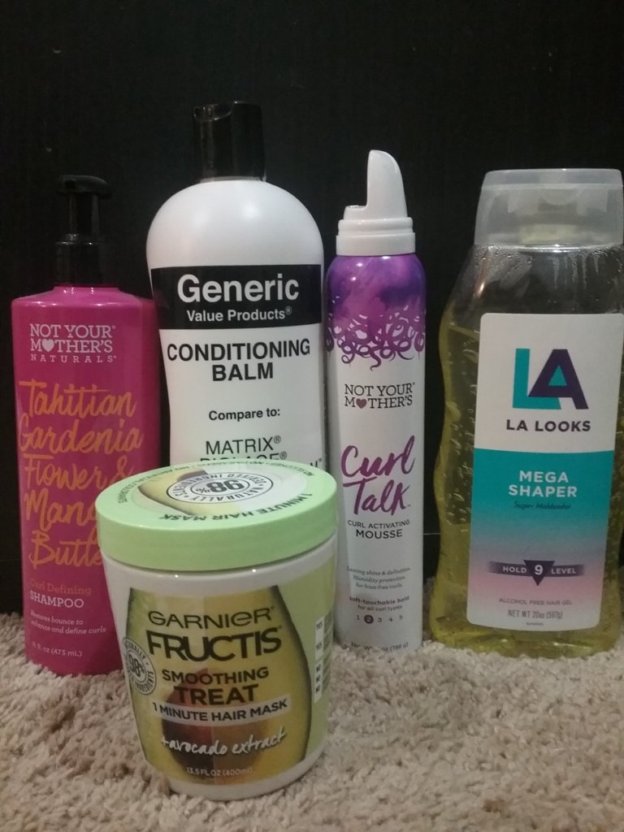 Conditioners
Tresemme Botanique Nourish and Replenish Conditioner. I really liked this conditioner when I found it in the starter routine on the /r/curlyhair subreddit.
It is available in most stores, my grocery store even carries it. It provides really good slip, and it's really cheap. It's just under $6 for a really big bottle. When my hair was dry and damaged it tangled easily and this conditioner made my hair much easier to work with in the shower. It is protein-free.
Great Value Products Conditioning Balm. Great Value Products (aka GVP) is Sally Beauty's generic line, they make dupes of various other brands. This one is a dupe of Matrix Biolage Conditioning Balm which is sold for around $22 for 16.9 oz bottle. This generic version from GVP is $8.99 for 16 oz! Sally's frequently has buy one, get one 50% off sales on these, too.
This conditioner has more slip than any other product I've tried, making it heavenly on knots! This was my #1 favorite conditioner for quite a while. I don't love the scent, but I don't notice the smell once my hair has dried.
It's way too heavy for me to use as a regular conditioner these days, but I am able to use it as a deep conditioner occasionally. I admit I'm a bit sad about how this now weighs my hair down, because it just makes my hair feel so silky in the shower! It is protein-free.
Deep conditioners
Great Value Products Conditioning Balm. Yep, I just shared this one above. I used it as a deep conditioner by simply leaving it in my hair and wearing a hot head heat cap to let it really soak into my hair.
Garnier Fructis 1-minute hair treats. These come in a few varieties, I've tried the coconut, avocado, and banana varieties. Some are available in small tubs for about $2 which is great for trying them out really cheap. Even the larger tubs sell for about $5 though. I was able to get about 2 uses out of the small tubs back when my hair was super long.
These are protein-free. They also can be used as regular rinse-out conditioners or as leave-in conditioners for some people. I never had good luck with using them as leave-ins. Even when my hair was really dry, it was easily weighed down by leave-ins. I did use it as a rinse-out conditioner sometimes with success though.
HASK keratin protein masks. I buy these in little foil packets for about $1.50 at my grocery store or Walmart. These have protein in them but also have a lot of moisturizing ingredients. When my hair was long, I thought they had an awkward amount, not enough for 2 uses, but too much for one use.
Now I could easily get 2 uses out of them. Either way, they are pretty affordable. They are a bit heavy for my hair now.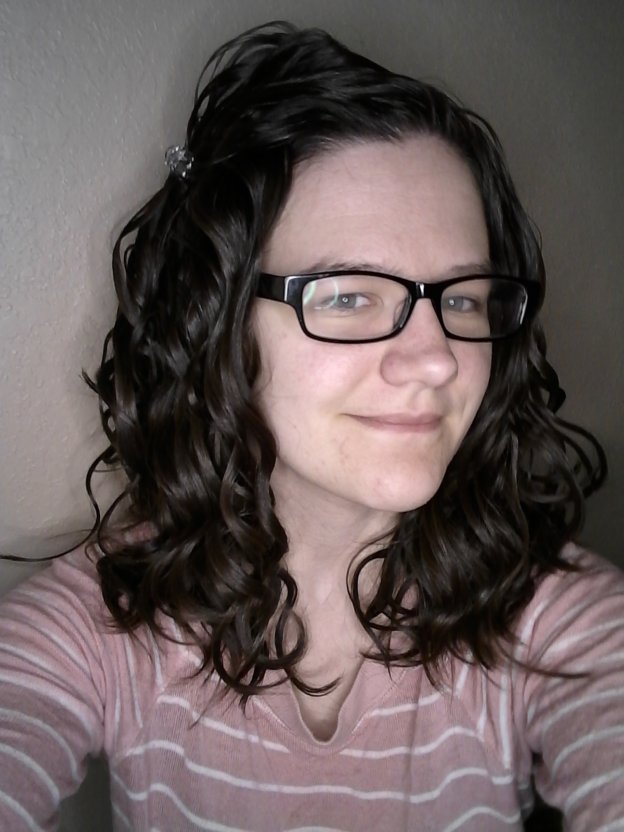 Gel
LA looks sport or mega spikes gel. I almost exclusively used LA looks gel for the first two years. I used these two versions pretty interchangeably. I think they were slightly heavy for me the whole time, but not too bad. I strongly recommend this as a "starter gel" to anyone.
A common struggle for newbies is figuring out how much gel to use, and determining whether or not you achieved a hair cast or not. This is a hard-hold gel, which means it'll be really crunchy if you do achieve a cast. I think that makes these gels a great choice for using when you're trying to learn what a cast looks and feels like.
The bottles are really big and cost about $2. It's hard to beat the value of these. I have never seen it affordably priced online, unfortunately. I'd buy this one in person. It's pretty widely available, I've seen it at Walmart, Meijer, CVS and Target. My local Dollar Tree even has a smaller tube of it!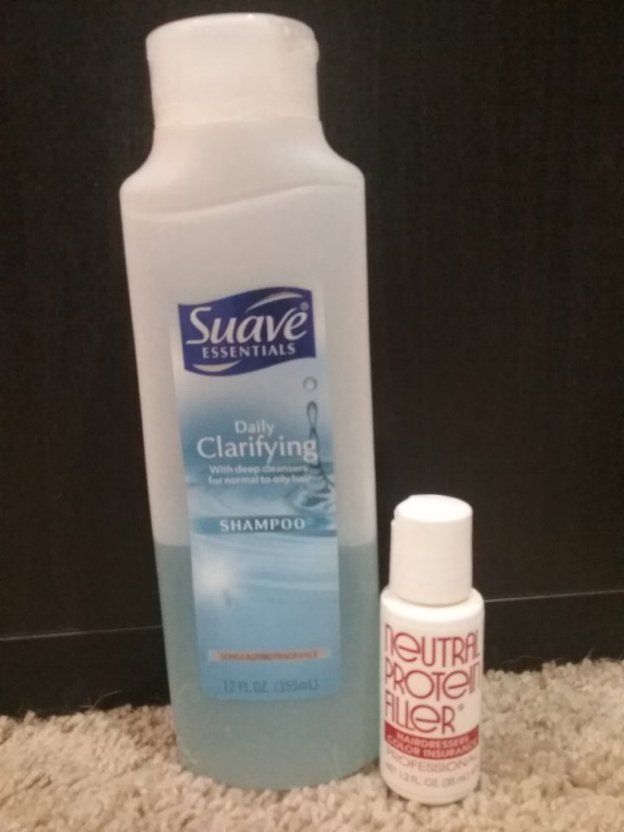 Others
Suave daily clarifying shampoo. This is a super cheap clarifying conditioner that has worked great for me from the beginning.
I used it for my reset wash, and have used it about once a month to clarify my hair ever since. It is pretty intense cleanser, but when I am clarifying that's exactly what I want. It is about $1 for the regular-sized bottle (pictured here) or about $2 for a really big bottle.
Neutral Protein Filler. I used these very rarely in the first two years or so. I was afraid of protein, and didn't think my hair needed much. Some people mistakenly think that their hair doesn't need any protein if they don't use chemical treatments on their hair. This isn't true. All hair needs protein. People who dye their hair need more protein, but everyone needs some.
I only ever used a drop or two when I did use it, and never saw dramatic changes but in hindsight, I think they always did the job for me because my hair didn't get over-moisturized so it did help me maintain a good balance of protein, and never got over-moisturized. Without enough protein hair can become overly-soft, your waves can fall flat/go limp.
It took me over 18 months of doing the curly girl method before I experienced my hair when it was over-moisturized and lacking protein. Once I realized that was the problem, Neutral Protein Filler was what helped me correct my balance.  Since then, I've used these drops in my deep conditioners about twice a month to keep my hair balanced.
I really enjoy NPF drops,but be cautious with them because you can potentially damage your hair if you use too much. I'd recommend using just a couple of drops on your first try, and seeing how it goes. If your hair seems to need more protein still, use a few more drops the next time. You don't want to just squirt some into your conditioner and throw it on your hair.
If you ever use this and find that your hair feels stiff or straw-like, that is a sign of protein overload. To correct it, you'd use a protein-free deep conditioner. It is a great product that is really affordable, though.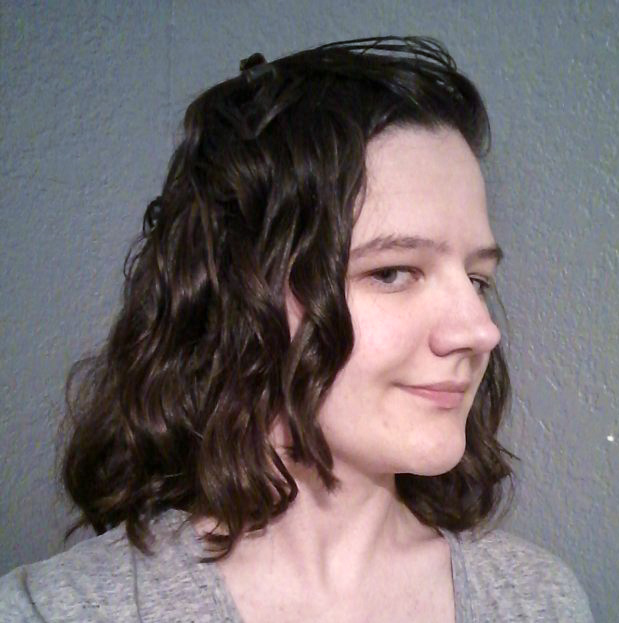 Cheap Wavy Hair Products for Hair that is Easily Weighed Down
About 9 months ago, I realized my hair had changed and was a lot more easily weighed down than it used to be. I had cut my hair and got rid of some damage. Mostly though, I think the previous 2 years (roughly) of using the curly girl method had helped my hair get healthier and more moisturized.
Since last spring, I've been having to switch up products. Here are products that work well for my hair now that I am more easily weighed down. Also, my hair really doesn't tangle at all anymore, so I don't need slip as much as I used to.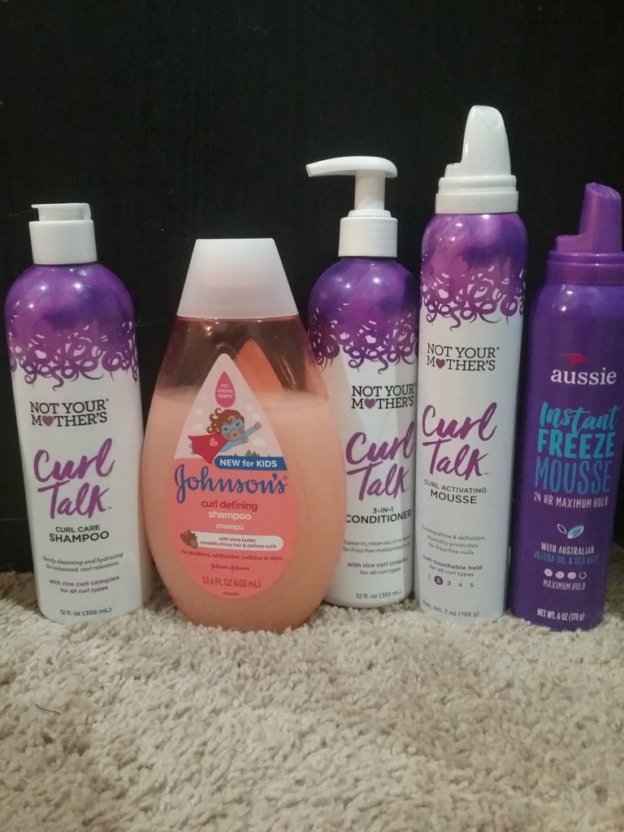 Shampoos
Not Your Mother's Curl Talk Shampoo. This shampoo has a little protein which is why I bought it. It can weigh me down if I use too much, but about a dime-sized amount is all I need – a little goes a long way for me.
I have seen people say that this line bothers their scalp or skin. It doesn't give me any trouble but I don't have scalp trouble or sensitive skin. If you do, it might not be for you.
Johnson's Kid's Curl Defining Shampoo. Yep, this is marketed for children. It's curly girl approved and works great on light hair.
It advertises as having shea butter, and shea butter is a heavy ingredient. Shea butter is literally the last item on the ingredients list, meaning it has less shea butter in it than any other ingredient. It's not enough to make this product heavy at all.
This is currently my favorite shampoo because it doesn't weigh me down at all, even if I use a little extra on those days where my hair feels a bit dirtier than usual. It's about $5 a bottle and is available in most stores. I don't love the scent but the scent doesn't hang around after my hair is dry.
Conditioner
Not Your Mother's Curl Talk Conditioner. I switched to this conditioner when I realized my hair needed protein. It is not an exceptionally light product. I'm able to make it work for my easily-weighed-down hair by using a small amount. It comes with a pump, and I use 3 pumps in my shoulder-length dense hair.
This line may not be ideal for those with a sensitive scalp or sensitive skin from what I hear from others. It doesn't cause me any problems, but I do not have sensitive skin.
Mousse
Not Your Mother's Curl Talk Mousse. This is my all-time favorite mousse that I've tried to date. It provides good hold that lasts. I first tried it right around the time that my hair was starting to transition from dry to more moisturized.
I can't 100% say how it would have worked in the very beginning, but it definitely worked when my hair was a bit drier than it is now so I think it would have worked when my hair was still quite dry, too. Now that my hair skews over-moisturized, it still doesn't weigh me down at all.
Aussie Instant Freeze Mousse. This is my #2 favorite mousse. It's under $4 and provides good, lasting hold – just not quite as long as the curl talk mousse. It doesn't weigh me down at all.
Others
As listed in the 'other' section above, I still have good results from Suave Daily Clarifying shampoo and Neutral Protein Filler drops. I use the NPF drops more often now that my hair gets over-moisturized.
What about other product categories?
You may be surprised that some categories are lacking entirely, or in certain sections of this post. For example, no leave-ins, creams, custards or enhancers? Yep! I haven't found any products in any of those categories that I really loved in the beginning when my hair was dry, or now that my hair is more moisturized.
I find that leave-in conditioners and creams usually weigh my hair down, and did even in the beginning. I have found one defining cream that didn't weigh me down, but I wasn't seeing obvious results from it so I didn't really see a point in using it. I've struggled to find a protein treatment that I really like now, but that doesn't' weigh me down.
So instead of a store-bought conditioning treatment, I've been mixing NPF drops into my regular conditioner and just leaving it in my hair for a while as an alternative to a store-bought protein treatment, most of the time.
I did see success from the gelatin protein treatment, but I just find the NPF drops are quicker to use and are effective. I have a blog post comparing 10 types of hair mousse if you'd like to see my experience with those. I rank them based on volume, hold, frizz control, value and more.
Money Saving Tip!
If you're going to order online, I recommend signing up for Rakuten. They work with most online retailers (including Walmart.com, Ulta.com, Target.com, SallyBeauty.com and others) and will give you cashback on your online purchases, whether mobile or desktop.
If you're new to Rakuten, sign up with my link and you'll earn a $20 cash back bonus. To qualify, you have to be new to Rakuten living in the US or Canada sign up with my link and place a $20 order within 90 days of joining. Just for transparency, I'll qualify for $20 myself for referring you. I've use Rakuten for years and love it. Why not get some of your money back, right?