My last post was sharing my devacut experience on wavy hair. It wasn't a great experience. Which makes it a little bit weird to now move on to sharing advice about dry curl cuts. However, I think I did learn quite a bit from the experience that may help others.
I also know there are some basic questions about devacuts or other types of dry curly cuts that I know the answers to. My other post was long enough so, I thought I'd do a second post to answer some dry curl cut questions.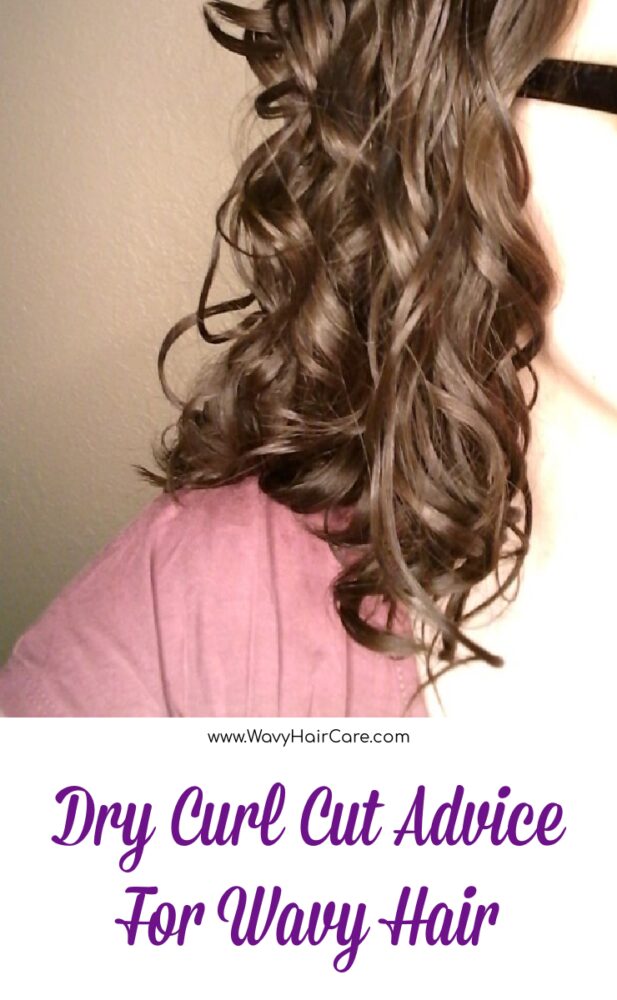 Is a wet cut or dry cut better for wavy hair?
Whether a dry curl cut or a traditional wet hair cut is best for your wavy hair will depend on your exact hair type, as well as your styling preferences and your budget.
Wet hair cuts are best if you have a limited budget, if you ever wear your hair straight, and maybe if you have a delicate wave pattern. Meaning, if you need to use a product with hold, such as gel, to maintain your waves.
Dry curl cuts may be better for your wavy hair if you always wear your hair wavy and want to balance out an uneven curl pattern.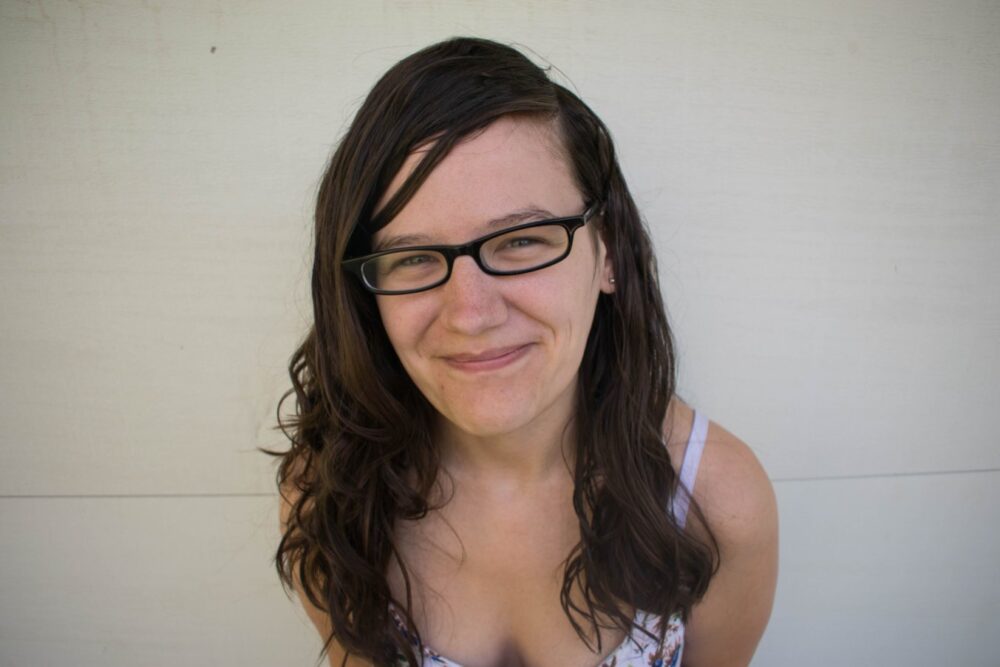 This was after styling my own hair after returning from getting a professional wet cut. It was uneven once styled, even though it was even when wet. This is due to my uneven curl pattern.
Can a devacut work well for 2A wavy hair?
Dry curl cuts can work well on 2a or "barely wavy" hair. I have seen before/after pictures that look great! Of course, that doesn't necessarily mean that if you have 2a hair and get a dry curl cut that you'll love it…but if you're worried that 2a isn't "curly enough" for a curl cut, that isn't the case.
That being said, I have read stories online where people with wavy hair have gone to a deva stylist and had the stylist tell them that their hair is straight and should be cut wet. So, even among curl specialists, it is possible that your wavy hair may be misunderstood. I had a better experience when seeing someone who had lots of wavy hair experience, which you can read about in my Michigan wavy curl cut specialist blog post. I should have tidbits that are valuable to you even if you aren't from Michigan.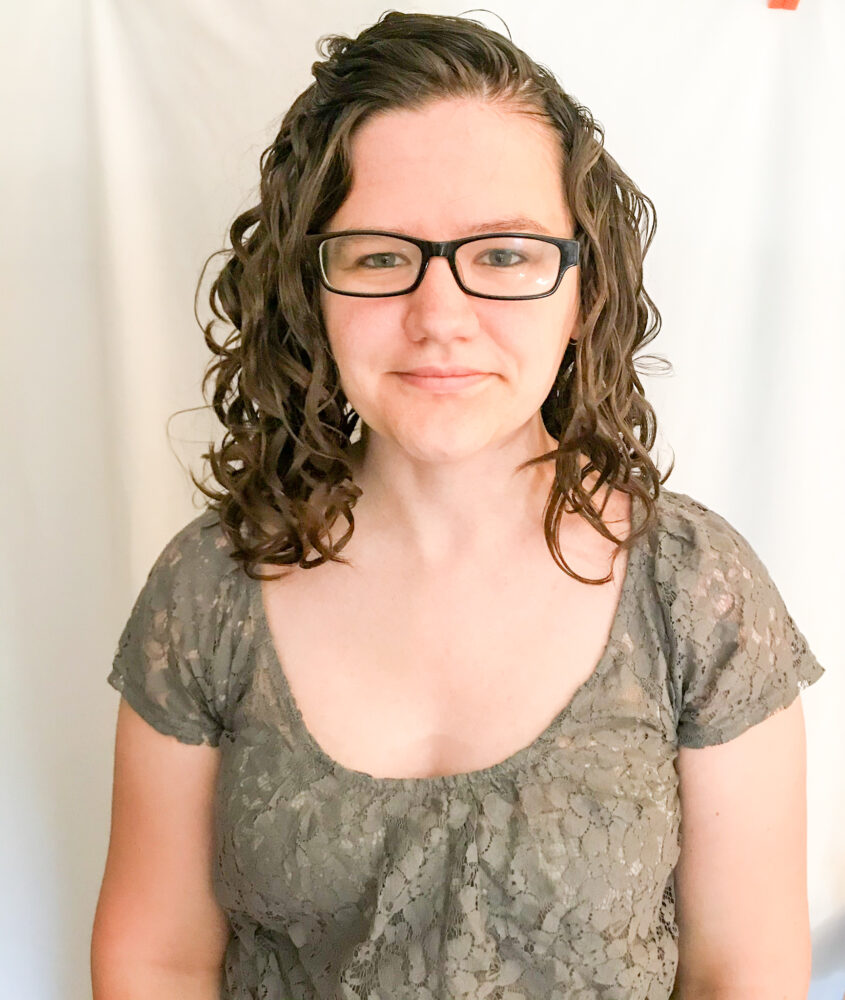 This was how I did my hair the morning of my devacut. I used mousse.
Can you use stylers before a devacut?
This varies from by stylist. Some say they expect you to come in with clean, dry hair with absolutely no products in your hair. Others say leave-in conditioner or a cream is fine, but no products such as gel or mousse. Others are okay with you styling your hair with all the products you usually use.
This may be something to keep in mind when selecting a stylist. I found that when looking up stylists, this information was not available on the salon website. I reached out on social media to get an answer. You could do that or call the salon. Definitely find out before your appointment though!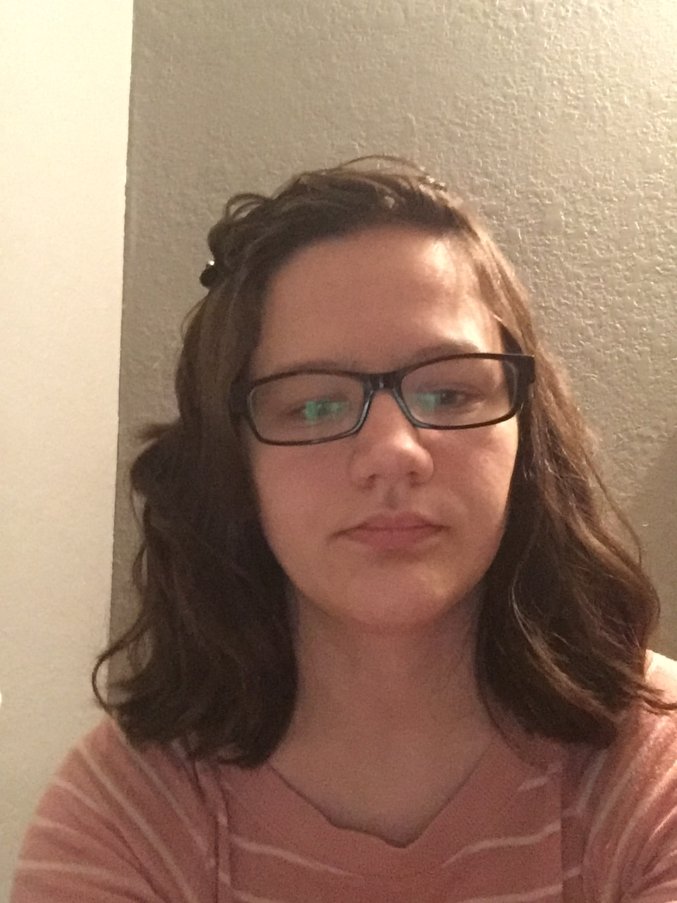 My hair when I don't use products and brush it.
Can I get a devacut if my hair is undefined or straight without products?
I asked my stylist this question while she was working on my hair. I explained to her that part of why I chose her was because she allowed me to use mousse and other stylists don't allow products with hold to be used prior to an appointment. I asked "Could you cut my hair dry if it was product-free and straight looking?"
She said yes. She said when you are a curl specialist, even when someone's hair is product-free and pretty straight looking, they can see where it's "trying" to curl, and can cater the cut based on that. She said it's sort of like having a type of special vision that others just don't have. They see potential where others may just see straight hair.
By the way, having undefined hair without product is very common with wavy hair. Of 62 people polled in a wavy hair group, 37 said their hair is undefined if they don't use mousse or gel. Another 17 said that their hair will be defied when it first dries, but will lose it's shape before the end of the day, without product.
That being said, as I mentioned above, not all stylists will see your hair as wavy if it looks pretty straight without products. I have read stories online where people with "swavy" hair were told by curl specialists that their hair is too straight for a devacut if it is not wavy without products. So, it can depend on the curl specialist that you see.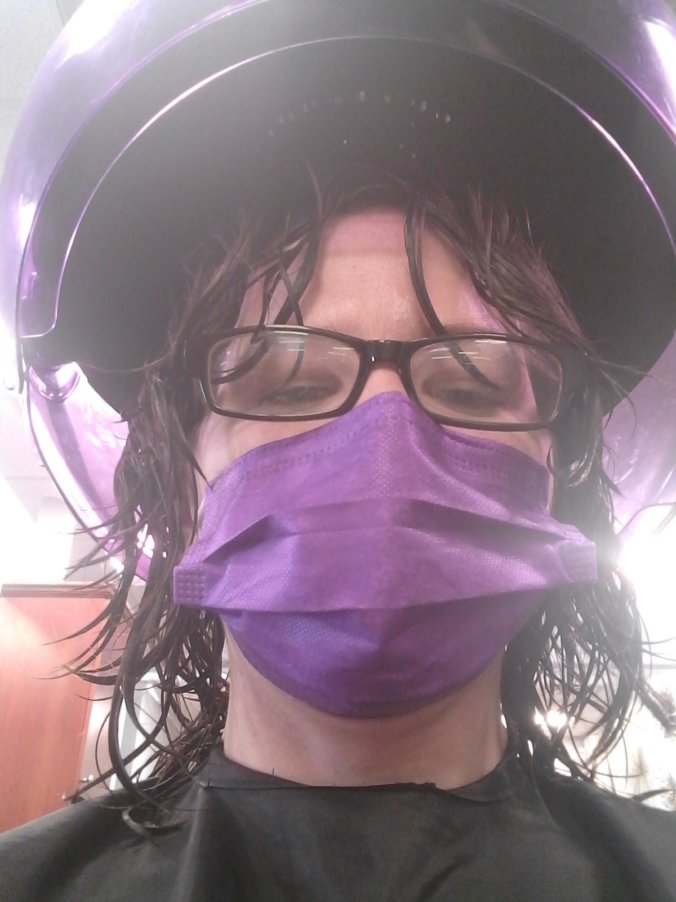 After getting my hair cut, my deva stylist washed my hair and styled it. This was while I was sitting under a hood dryer.
What does a devacut cost?
The price of a devacut can vary by stylist. Mine was $80 for just the cut, I gave a 20% tip so I paid $96 total. She told me that she recommends a clarifying treatment and a deep conditioning treatment to almost everyone she does a dry curl cut on.
She said my hair and scalp looked really healthy so she didn't think I needed either, so I didn't do them. In the time that I was in the salon she worked on two other dry curl cuts, and I did overhear her recommend both of those treatments to both of her other clients. Those were an additional $20 each but of course those are optional treatments.
I have noticed online that it seems that larger cities with a higher cost of living (LA, NYC, Miami, etc) often have more expensive deva stylists than other areas. I've seen others say their deva cut was as high as $200. I've never seen anyone say theirs was less than $80, so I definitely think mine was on the cheap end. I live in an area with an affordable cost of living.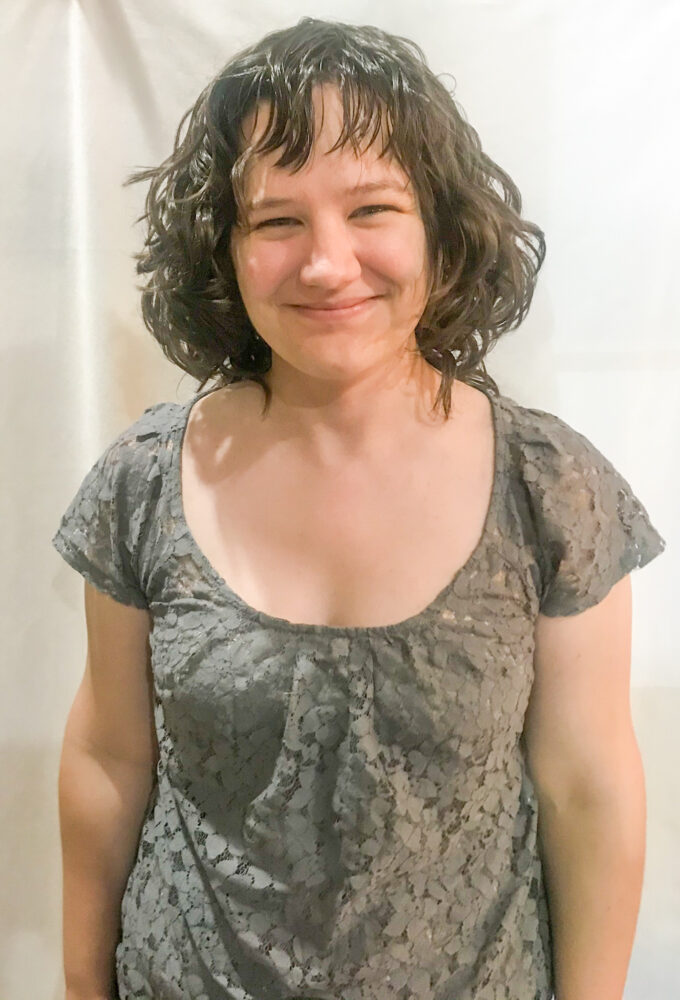 This was my first attempt at styling my hair after my devacut. I was laughing here, but I was quite unhappy with the results. I hope my advice helps other people avoid a similar experience!
How To Make The Most Of Your DevaCut Appointment
If you decide to go with a devacut or another type of dry curl cut, here would be my advice for increasing the odds of a good experience, and getting results that you're happy with.
Thoroughly research the stylist you're considering.
Look for before/after photos of their work, of course. Look for photos of clients that they've worked on who have wavy hair, not just curly hair. I did those things when choosing my stylist. What I wish I would have also done, would be to look for people with my hair texture, with haircuts that suited my style.
My stylist had before/afters of people with wavy hair, but none of them were 'my' style. She does a lot of shags, and while those definitely look good on others, they just aren't 'me'.
I suspect part of why I ended up with a shag-like haircut was due to this difference in our natural hair style preferences. I think I may have had better results by going to a stylist who did a lot of haircuts that were more my style.
2. Book a consultation. 
Most higher-end stylists let you book a consultation in addition to a cut. This is a way of getting extra time with your stylist. You can use this time to discuss your current routine, what your goals for this haircut are, what your hair goals are, to get tips/tricks from the stylist – really anything you want. It's just really beneficial to not feel rushed.
3. Bring pictures of haircuts you do like, AND of ones that you don't like. 
This can allow you to highlight exactly what aspects you do and don't like of each photo, and give your stylist a clearer idea of your preferences.
4. Try to go with a stylist you trust, but still trust yourself!
I selected a stylist that I knew had experience. Then, I gave her pretty minimal information about what I wanted, and let her take over from there. My thinking was that I didn't want to get in the way of letting her do what was 'right' for my hair.
In hindsight, this was a pretty big mistake. Her vision for my hair didn't align with mine. So letting her 'do her thing' resulted in me getting a style of haircut that wasn't right for me. I wish I would have expressed more of what I wanted, and trusted myself more rather than trusting her most.
5. Prepare any questions that you have.
If you have anything you'd like to learn during your appointment, make a list of questions on your phone. That way you'll be able to remember the questions and ask them during your appointment.
I wanted to ask my stylist what she thought about the health of my hair, and how she would classify my hair properties. She told me my hair was really healthy without me asking, but I asked her about my hair properties and she happily answered me. Despite not liking the haircut, I am glad I got that information about my hair.