There are affiliate links in this post.
I've shared a Walmart wavy hair starter routine but that's really the only routine blog post I've posted so far. It feels a little funny to share any detailed routine and say it is my routine because I am always changing my routine. I've always changed things up frequently, just for the sake of experimenting with and learning about my hair.
Since starting this blog I am experimenting more than ever. So, I rarely do the exact same routine twice. At the moment I am diffusing my hair a different way each time so that I can do a blog post sharing different diffuse techniques and results. I just am always working on something or another for the blog that impacts my hair routine it seems.
However, I do have "default" or go-to products and techniques in most areas of my routine. I typically only change up one thing at a time, and will keep the others set at these defaults, more or less. So this is going to basically combine all of my go-tos or all of my 'defaults' for my routine at the moment.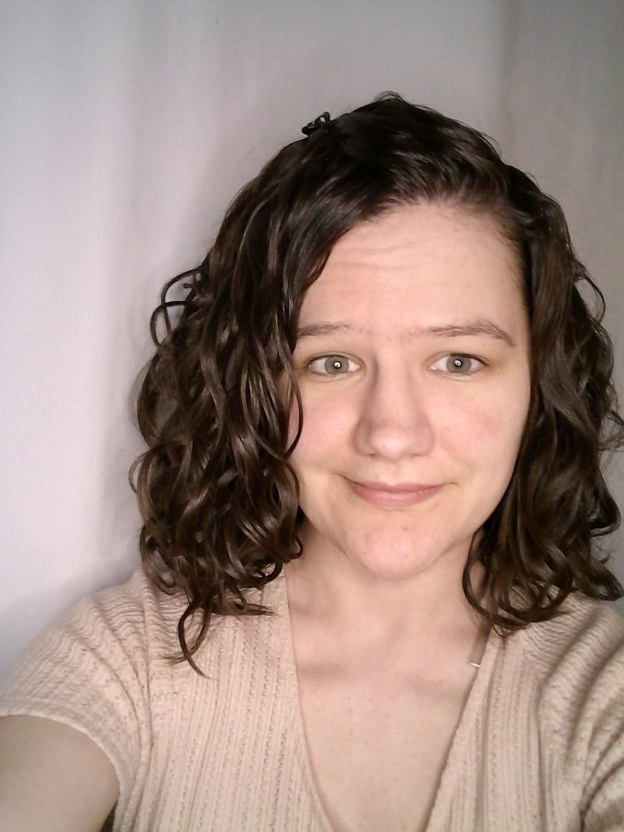 All of the photos in this blog post use the products mentioned in this routine. Some had slightly different techniques used (For example, the older pictures were very similar to this routine but with less scrunching than I do now). Still, the pictures should give you a good general idea of the results I get from this routine.
My hair type
My hair is "virgin", not dyed or bleached but it does love protein for some reason. I have dense, shoulder-length hair. My strands range from normal to coarse thickness. My hair is naturally low porosity so I know the roots are low porosity, but I am not certain about the lengths of my hair.
About 2 years ago I had hair analysis done which showed that I had low porosity roots, normal porosity mids, and high porosity ends. I've got haircuts since then, so I would guess most of my hair is low or normal porosity now, but I can't say for sure. I believe my scalp is "normal" in terms of oil, it doesn't seem dry or greasy.
My hair is not tangle-prone. It is somewhat easily weighed down but not extremely easily weighed down. Pattern-wise, most days I have clumps that range from 1C to 2C.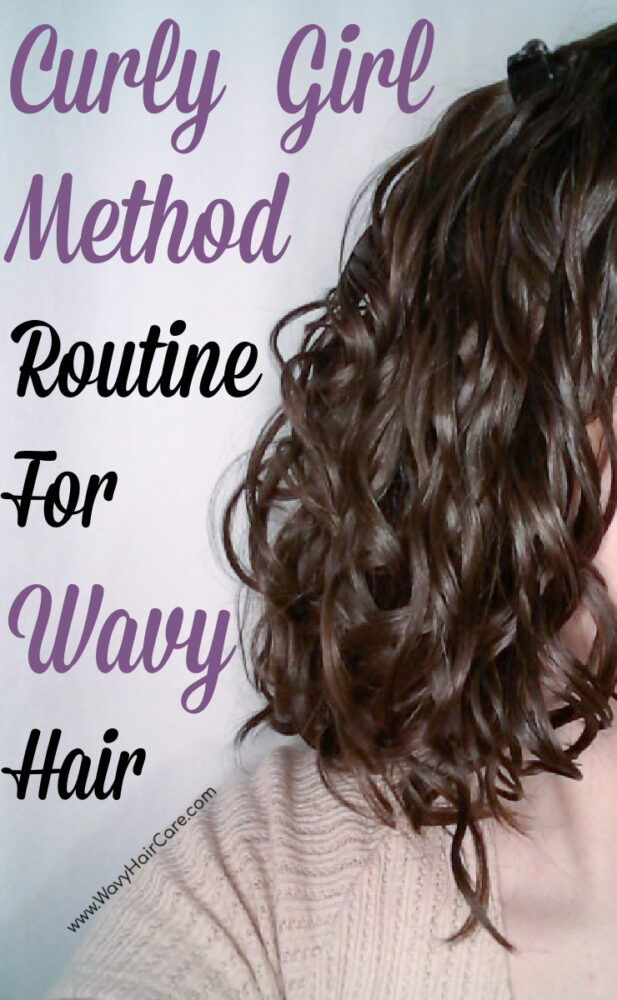 Curly girl method drugstore routine for wavy hair
This routine uses drugstore-level products only. The total cost of the 3 products used on this wash day is around $30. You can find these products at some drugstores, grocery stores or Ulta. My experience is that you don't have to buy high-end products to get a good curly girl routine going!
If you're planning to purchase any wavy hair products online, I'd recommend signing up for Ratuken if you want an additional way to save money. They are a program that gives you cash back on your online purchases. It varies by retailer and the promos can change.
As one example though, Walmart is currently offering 6% cashback to Ratuken users. Sign up with my link and they'll give you a $20 cashback sign up bonus after you place your first $20 order, in addition to whatever cashback offers the retailer has. I'll get $20 when you sign up under me, just to be transparent. I have used Ratuken to get cashback on my online orders for years!
The products I use and the methods I use are both based on my what works for my hair, of course. If you want to follow my routine but with different products, I have a recommended wavy hair products page with other drugstore products that I'd recommend, It includes protein-free options for those of you who may think this routine has too much protein for you.
It also has really moisturizing product recommendations for those of you who think you need more moisture than I need. This conditioner works well for me but it does not have a lot of slip so I wouldn't recommend it to people who have tangle-prone hair.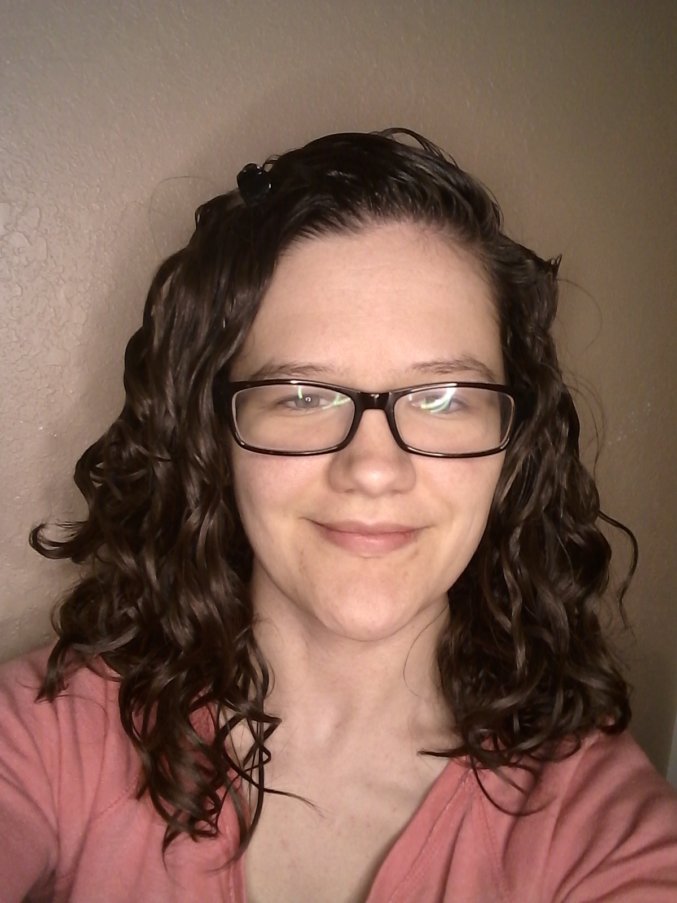 Curly girl approved wavy hair wash day routine
Wet hair. Get my hair well soaked with water, then lean forward so my head is upside down, away from the water flow.
Shampoo. Use about a quarter-size of Not Your Mother's Curl Talk shampoo, focused at my scalp. I use the pads of my fingers to massage it into my scalp all over. Then I go in with a scalp brush and try to get all over as well. Then I spin around to get my head under the water (still upside down) and rinse it out. I turn back around to get my hair out of the flow of water, still upside down.
Condition. I apply 3 pumps of Not Your Mother's Curl Talk conditioner on the middle and ends of my hair strands. I avoid the top 3 inches or so from my roots. Once the conditioner is applied, I use a wide-tooth comb to align my hair. If I had tangles I would detangle here but I don't usually get tangles, so I more just comb it to get my hair well aligned. I then briefly dip my head under the showerhead for maybe 3 seconds or so to add some water without rinsing too much. I then scrunch and squish my hair for a while. Probably about a full minute. I then use a large clip to secure my hair on top of my head. I then flip upright and I usually shave at this point. Hair-wise, my goal is just to let the conditioner soak in my hair for a couple of minutes.
Rinse. I tip upside down, remove the hair clip, and work my finger through my hair, scrunch and squeeze some more. I dip my head back into the showerhead, a bit longer this time, to rinse a little, but not fully. I squish more and pulse my hands to help really work water and conditioner into my hair. I repeat this 3-4 times, rinsing more conditioner out, and scrunching a bit more at each phase. In total I probably scrunch for around 4-5 minutes. At the end, I leave my head under the showerhead for quite a while, working my hands through my hair and my scalp to try to ensure that I am really getting my hair thoroughly rinsed. I turn off the showerhead.
Clump. The first thing I do after rinsing (with my head still upside down) is run my fingers across the back of my head to get my hair to un-stick from the back of my head. I then scrunch my hair while upside down, first – this helps my hair to curl back up as the rinsing process makes my hair nearly straight. After scrunching in the regular upside-down position, I stand upright and tilt my head to the left and scrunch my hair again, but I particularly focus on the hair on the back left. Then I switch sides, tilt to the right and again scrunch all over, but particularly focus on scrunching the back right. I used to scrunch as minimally as possible after rinsing, because scrunching more does break up my curl clumps into skinnier clumps. However, I've found that scrunching more, especially scrunching more in the back, gives me a more uniform curl pattern by getting rid of straight pieces, especially in the back.
Plop. I now step out of the shower, flip my head back upside down and plop my hair into a t-shirt. I have a how to plop your hair tutorial if you want to learn how to do this. I leave the plop on for about 10 minutes. When it's time to remove, I flip my head upside down, gently untie the plop and slowly let my hair down.
Add mousse. Most days I use Not Your Mother's Curl Talk Mousse. I used to use 4 handfuls of mousse. I've recently changed to 3 BIG handfuls instead. I apply using a glaze, and then scrunch application. I apply the first handful over the front and back of my hair while upside down. I apply the second handful while upright and tilted to the left, and go all over somewhat, but intentionally focus on getting some to the back left. I apply the third handful while tilted to the right, and again try to get some all over, but intentionally make sure to get the back right.
Scrunch! I scrunch my hair quite a bit after applying all of my mousse. I used to scrunch as little as possible to try to get my waves to spring up, but to avoid breaking up my clumps. More recently I've discovered that scrunching longer gives me better definition and a more uniform hair pattern so I've been going longer. I probably scrunch for about 2 minutes.
Diffuse. I typically diffuse using the pixie technique. To start, I load all of my hair into my diffuser (I have the xtava orchid diffuser which is huge). I diffuse all of my hair while upside down for about 5 minutes. Then I gently flip upright, and correct any pieces that look really wonky. From there, I continue to pixie diffuse but I do so upright and in quarters (front left, front right, back left, back right. I diffuse for about 45 minutes total, which puts my hair at around 90% dry. Check out my hair diffusing tutorial blog post if you need to know more about diffusing.
Wait on 100% dry. I sit around a couple of hours to be absolutely certain my hair is 100% dry before I scrunch out the crunch. I then scrunch it out.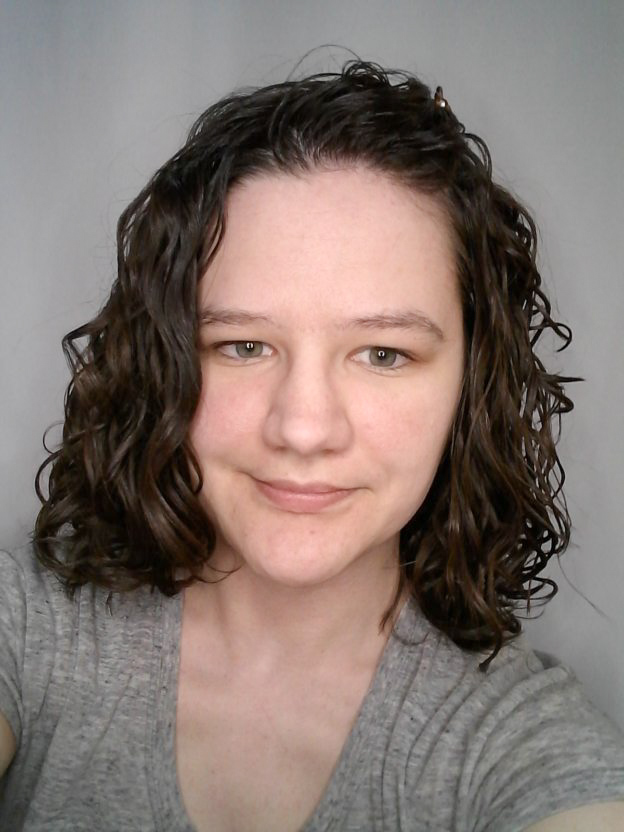 I hadn't fully scrunched out my cast on one side, it looks like! Oops.
Day 2 and 3 routine
Before going to bed each night, I do a partial pineapple or a full pineapple. My hair is at a weird length for pineappling right now so I am using both depending on my mood! I also sleep on a satin pillowcase. I have more info about how to sleep on wavy hair if you are looking to find out how to protect your waves overnight.
When I wake up, I let my hair down and sort of run my hands over any frizz. I typically do not refresh. I like using the Not Your Mother's Curl Talk Mousse because it has enough hold to get me between wash days without having to refresh. However, I have sometimes been using cake mousse instead, and will refresh with mousse when I use the cake mousse.
If you're curious about this check out my post My two favorite wavy hair mousses reviewed & compared and how to refresh wavy hair with mousse. I certainly could refresh my hair with more NYM curl talk mousse, it's just a bit gritty so I worry it would make my hair feel producty to add more.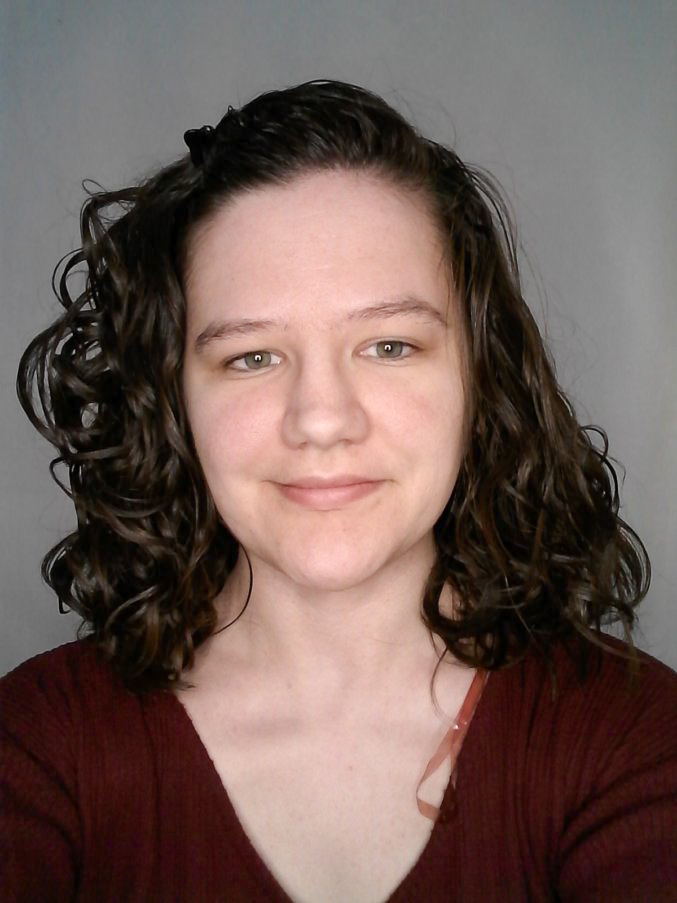 Is this every single wash day?
As I mentioned at the beginning, I don't do the exact same routine every wash day, this is more of a 'default' example. However, it is pretty close to what I do each wash day. Generally speaking, I use a sulfate-free shampoo or low poo on my scalp, a silicone-free conditioner on my strands, scrunch, let it sit, scrunch more, rinse, scrunch more, plop, add mousse, scrunch, diffuse.
While this is my go-to wash routine for most wash days, my hair does require the occasional clarifying wash and protein treatments. Once a month I use a clarifying shampoo to remove any build-up.
Some people are able to feel build-up and clarify as needed. I have experienced noticeable build-up before, but only a couple of times. Still, I like clarifying once a month just for peace of mind.
I also do protein treatments. My hair seems to love protein. The shampoo and conditioner I listed in this routine have protein in them, but if I only use those and don't also do protein treatments, my hair will lose its shape still. I am still learning just how often I should add additional protein to my routine.
I had been using added protein (whether it was neutral protein filler drops added to my regular conditioner or a protein mask) about 2-3 times a month, but I believe my hair could use even more. I think I will experiment with doing weekly protein treatments and see how that goes.
If you try out my routine I'd love to see pictures, feel free to tag me on Instagram @wavyhaircareblog.