What Is The Curly Girl Method
Given that you found this post, you probably think you know what the curly girl method is. I thought I knew what the curly girl method was for over 2 years. When I read the Curly Girl Handbook, I was surprised that I was wrong on several details!
Various sources online and across social media use the phrase "curly girl method" to describe things that are different from the true curly girl method. Anyway…just to be clear, the true curly girl method is:
Using a botanical conditioner or suds-free cleanser to wash your scalp.
Using a botanical and silicone-free conditioner to condition your hair.
Using a gel but no other stylers. It says gels should be free of parabens and phthalates.
Avoiding sulfates, silicones, drying alcohols, brushes or combs.
There is a BIG focus on plant-based products.
Using a t-shirt or paper towel to dry your hair, no traditional bath towels. It does not reference 'plopping' or wrapping your hair with a t-shirt.
It is strongly against using curling irons, flat irons or blow dryers with heat. It even says that a single use can harm your hair. It does mention diffusing without heat, though.
I personally am not sure that anyone I follow on social media truly follows the curly girl method. I never really hear discussion at all about botanical requirements, for example. Most people who say they follow the curly girl method are referring to how they avoid sulfate and silicones.
It's very common for people to break some curly girl method rules such as using a bomb or brush in the shower to detangle, clarifying their hair with a sulfate, or using a sudsing shampoo aka "low poo".
Related blog post of mine: The real curly girl method is not what the internet taught me…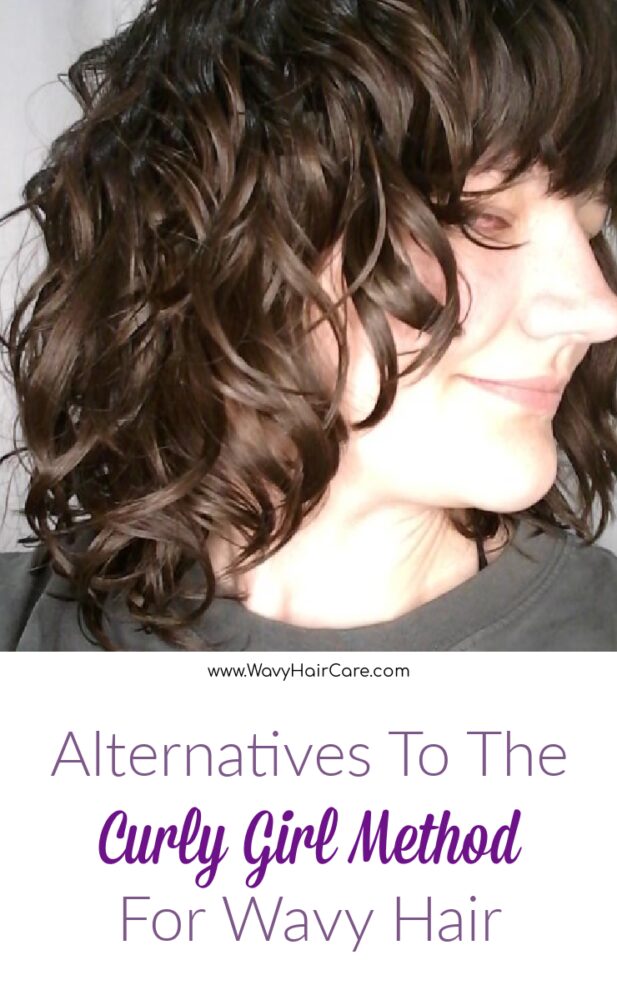 Alternatives To The Curly Girl Method
The curly girl method is the only wavy or curly hair care method that I know of that is really strict or detailed. I believe that's why it has draw so many people in. It gives them a specific framework to start with when trying to learn how to care for their waves or curls.
Taking care of textured hair can feel really overwhelming, so it's nice that the curly girl method is detailed. Unfortunately, I don't know of any other official method that is detailed like that.
However, there are definitely plenty of alternatives to the curly girl method, so if the curly girl method didn't work for you, don't sweat it. You have plenty of other choices. Almost endless possibilities, honestly!
Modify The Curly Girl Method
You can modify the curly girl method. If you start with the curly girl method and find that it isn't right for you, start to change out the parts that you find aren't working for you.
For example, if you find that washing with a conditioner doesn't seem to get your hair or scalp clean enough, you can swap it out for a low poo or even sulfate shampoo and see how that works for you instead.
I did a whole blog post about how to modify the curly girl method for wavy hair. It's just my beliefs ad opinions, of course. If you're looking for common ways to "edit" the curly girl method, it'll help you out!
Wavy girl method
The wavy girl method is often seen as an alternative to the curly girl method, but for wavy hair. People often ask what the rules for the wavy girl method are. Basically, there aren't any. I don't really see the wavy girl method as a specific method, even.
It's more just recognition that the strict curly girl method doesn't often work really well for people with wavy hair. The main philosophy of the wavy girl method is "do what works for your hair". I have a more detailed blog post answering what is the wavy girl method, if you want to learn more about it.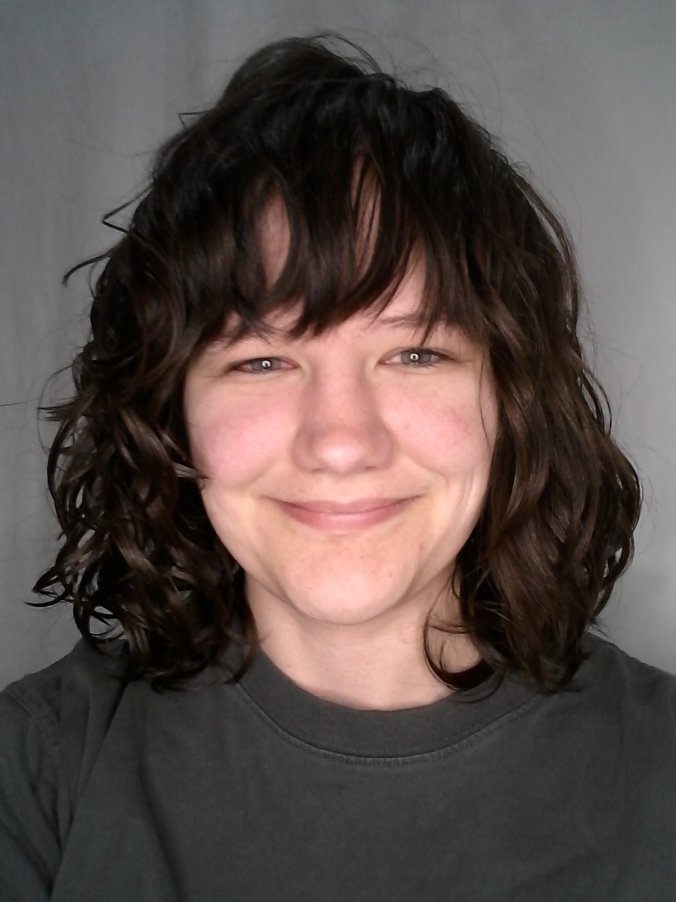 Naturally wavy hair care
Natural wavy hair care isn't a strict set of rules or techniques, really. It's just a phrase for embracing your natural waves using natural methods.
In my mind, natural methods mean avoiding things like perms or straightening treatments, and avoiding heat tools like curling irons or straighteners. Pretty much anything else is fair game. So, no ingredients that you have to use or avoid, and no required techniques, either.
I personally think that this phrase is the most encompassing and the most accurate for what most people in wavy/curly groups do. It makes more sense to me to say that you're just doing naturally wavy hair care, rather than "modified curly girl method" or other terms. I very rarely see anyone use it, though. CGM or modified CGM seem to be far more popular terminology choices.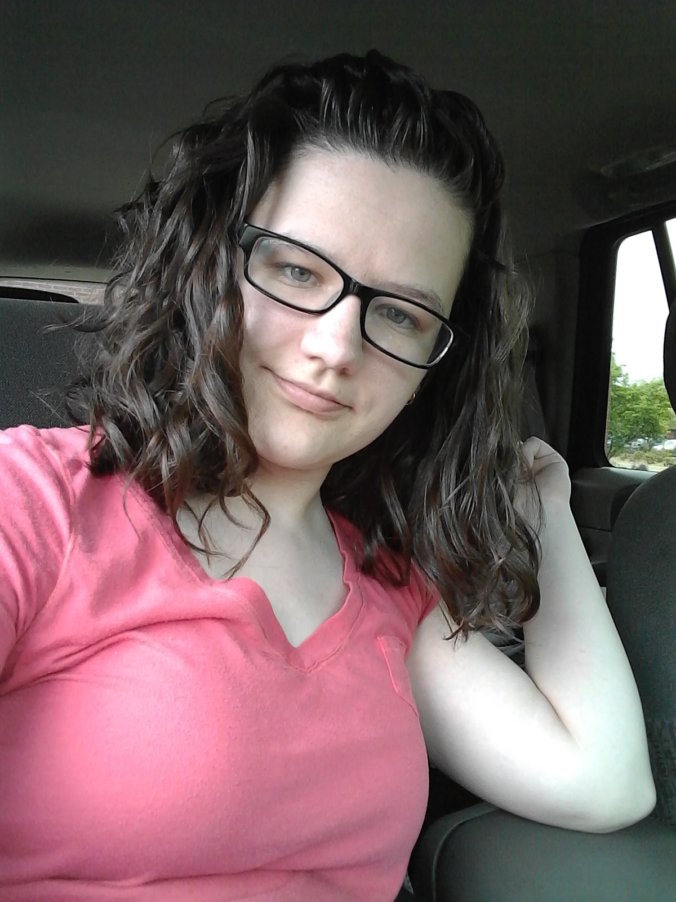 Make your own wavy hair method
If the curly girl method or other techniques haven't worked for you? You can 100% just make your own! Look around the internet at different products, techniques and routines that are working for others and start experimenting. You don't have to follow what anyone else is doing. You can just go to the store and buy whatever products you want, and use them however you want.
I have several blog posts where I share wavy hair styling techniques showing before and after results. I've learned a lot about my hair through doing technique experiences like that, and I share them in blog posts so you can learn from them, too. However, I'd also encourage you do to the experiments yourself on your own hair, as your hair may respond differently than mine does.
I've occasionally seen newbies say that they started by going to a curl specialist and getting a haircut. Many times Deva certified stylists or other curl specialists will teach you their techniques for your hair as they cut and style your hair.
I didn't have a good devacut experience (that link takes you to a post where I share my experience), but a ton of people with wavy hair have great devacut experiences.
Many people learn a ton of awesome techniques from their hairstylist, and find it easier to just go with the expert's recommendations when they get started. So that's a possible way to find your own routine without having to pick and choose yourself, if you find that too overwhelming.
Another possibility is to just try any old routine and see how it goes, then tweak it as you decide what aspects you like and which you don't.
I have a whole category on this blog sharing wavy hair routines. You could just choose one and try it a couple of times, and then start to change different parts of the routine to see which parts you like and which you may want to change to be more customized to your own preferences or your own hair type.
For example, if you try one of my routines but you find that your hair doesn't respond well to plopping, you can cut out plopping and try microplopping instead. Or if you try one of my routines and don't like styling upside down, you can try styling upright instead.
Overall, I'd just recommend jumping in and getting started, and then making small changes as you go. If you make just one change at a time and compare results, then you'll learn which aspects of a routine are and are not working for you.
I hope you're able to find the right method for you. If you have any specific problems or questions that I may be able to help with, feel free to use the contact form to send me an email.