Does the curly girl method work for wavy hair?
Many people with wavy hair have good results from following the curly girl method. You may find that your hair does better with slight modifications to the curly girl method, though. 
I've said on this blog before that treating wavy hair like curly hair is going to give better results than treating it like straight hair. I certainly believe that to be true in a general sense. I am much happier with the look and feel of my waves after I started the curly girl method. I believe my hair to be much healthier now, too.
Yet, wavy hair is unique from curly hair in some ways. While I would generally recommend that people with wavy hair try out the curly girl method, I think they may need to make some modifications. Learning your wavy hair type can help you to pinpoint what products and routines will work best for you.
Let me back up a bit though…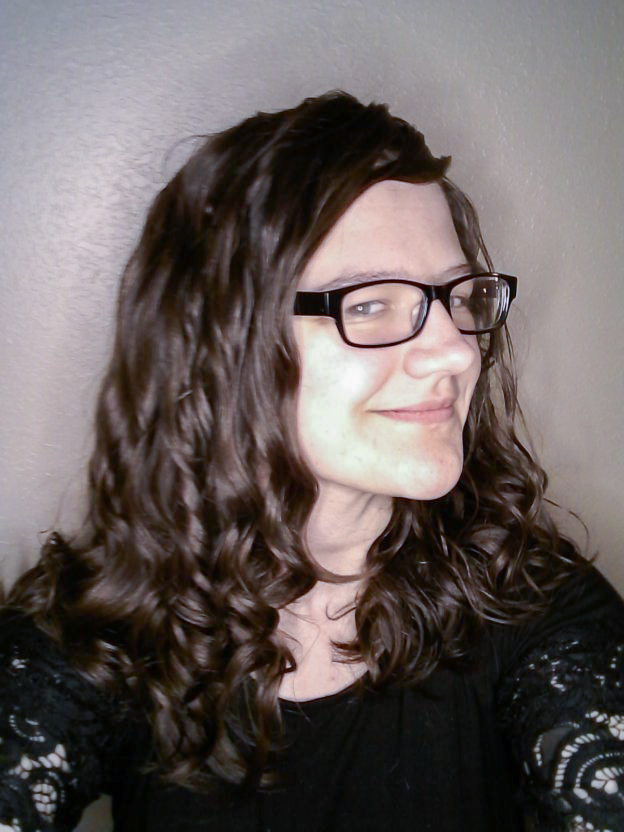 The Curly Girl Method
Before talking about modifying the curly girl method, let's cover the basics of what the curly girl method includes. If you've spent time in curly hair communities, you may see the curly girl method used to describe natural textured hair care in any form. Many use curly girl method to mean 'naturally curly hair care' but that isn't technically accurate.
The curly girl method is a specific method based on The Curly Girl Handbook by Lorainne Massey. It recommends a very strict method of hair care that take a whole book to cover. To just give the basics though, the curly girl method involves:
Cowashing instead of using shampoo.
Not using haircare products that include silicones, sulfates, alcohols or certain waxes and oils.
Only finger-detangling hair, not using a comb or brush ever.
Never using heat on your hair.
No chemical treatments.
The full curly girl method is very strict, so even those with type-3 curls or "true" curly hair, will do a modified version of the curly girl method. In fact, I've even learned that the real curly girl method is different from what the internet taught me (link goes to my blog post).
For the sake of this post, I'm referencing the version of the curly girl method that the internet tends to talk about (such as the points listed above).
Anyway, with wavy hair, it's just more likely to be necessary to break some curly girl method rules. Here are the modifications that I use, and that I would generally recommend others make if they have wavy hair instead of curly hair.
Differences Between Wavy and Curly Hair
The only definitive difference between wavy and curly hair is how tight the texture is. Curly hair makes a full 360 degree spiral. Wavy hair zig-zags bag and forth without making a full twist. 
The tightness of your curl pattern doesn't usually play much of a role in what hair care methods will work best for you. Knowing if you are 2b or 2c won't likely have any impact on what products or routines will work best for you, for example.
However, when looking at people with wavy hair as a group, vs people with curly hair as a group, there are other hair properties that are more common in wavy hair than curly hair, and vise versa. Those properties can play a role in what routines work for you.
Wavy hair is more likely to be naturally lower porosity and less dry than curly hair. Meaning it will be low porosity at the root, at least. Wavy hair is more likely to be prone to get weighed down, and having build up. Wavy hair is less likely to need as much moisture as curly hair.
To learn more about this, I have a whole blog post on the differences between wavy and curly hair.
These are the main reasons why people with wavy hair often need to modify the curly girl method to suit their waves.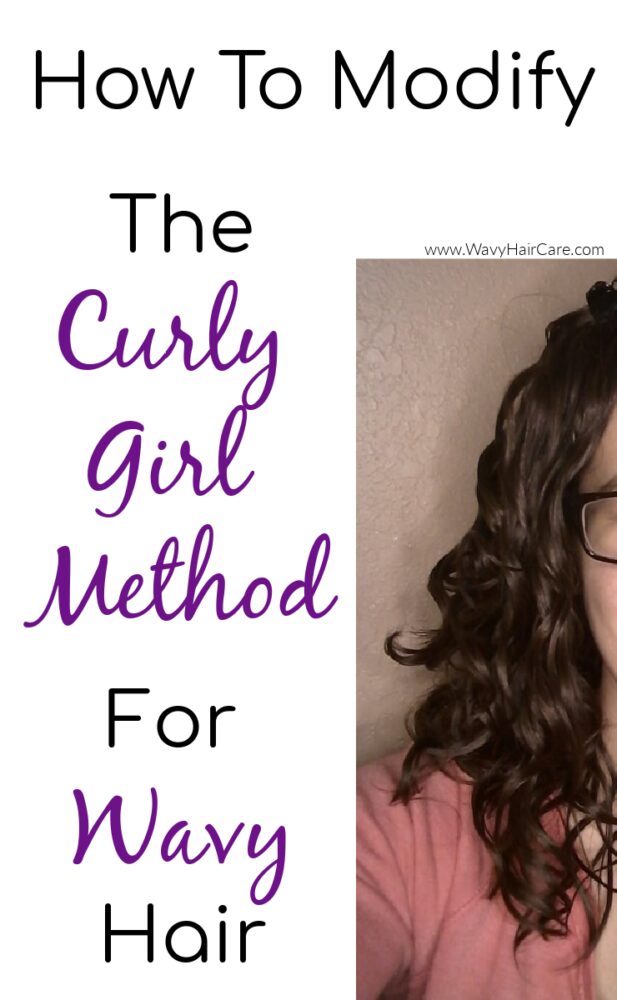 Modified Curly Girl Method For Wavy Hair
Use sulfate-free shampoo instead of cowashing.
Wash more frequently.
Clarify regularly.
Use light products. 
Use fewer products.
Use a smaller amount of the products you do use. 
Diffuse instead of air dry.
Deep condition less often. 
Use less conditioner.
Use less oil.
Use sulfate-free shampoo instead of cowashing. Generally speaking, sulfate-free shampoos have lighter ingredients than cowashes. Also, cowashing is often less cleansing than low poos, so they can allow for more build up which wavies will be more prone to and get weighed down by more easily.
Personally, I use a low poo every single wash day. Some wavies will find that they can cowash every other wash or something like that, instead. It's rare for people with wavy hair to exclusively cowash, though.
Wash more frequently. People with curly hair tend to have drier hair than people with wavy hair. This means they can go longer between washes without their hair getting greasy. If you used to wash daily or every other day, I would recommend that you try to train your hair to adjust to being washed less often. However, it's commonly suggested to start the curly girl method going a week between washes. Most people with wavy hair tend to wash about twice a week, instead. I have a post on how often to wash wavy hair if you want to learn more on this.
Clarify regularly. The strict curly girl method says to use a clarifying shampoo before starting the curly girl method, and then to never use sulfates at all. Most everyone who follows the curly girl method believes in using a clarifying (sulfate) shampoo once in a while. However, wavies may need to clarify more frequently than those with curly hair because even mild buildup can cause weigh-down on wavy hair. I use a sulfate-free shampoo every wash day which is about twice a week, and then I still use a clarifying shampoo about once a month. I have a blog post about clarifying wavy hair that discusses this more in depth, and shares a clarifying wash day routine as well.
Lighter products across the board. Lots of people run out and buy Shea Moisture brand shampoo and conditioner when they start the curly girl method. It's sold in all sorts of stores, it smells great, and the price is fairly affordable. But…many of their products have a butter and 2 oils in the first 5 ingredients. They are heavy products. Most wavies don't need that much oil and will be weighed down by it. This is especially true for wavies who have low-density fine hair. However, I have dense and thick hair and I still can't use brands like shea moisture without being weighed down. So, light to really light is usually ideal for people with wavy hair.
I like the Not Your Mother's brand, most of their products are pretty light, I can use any/all of them without an issue including their heaviest which is the pink bottle 'gardenia' line. This is still far lighter than brands like Shea Moisture, but it's not super light.
If you suspect you may need really light products, I'd recommend their blue sea kale line as it is oil-free.  This was too light for me, but it's very popular among fine-haired wavies. Ps – Not Your Mother's Naturals shampoos and conditioners are usually around $8-$9 per bottle in stores. They seem to be marked up a lot online.
I prefer mousse over gel, largely because it is usually lighter so it gives me better volume than gel, generally speaking. Check out my 10 mousses for wavy hair post to see photos of my results with 10 different mousses!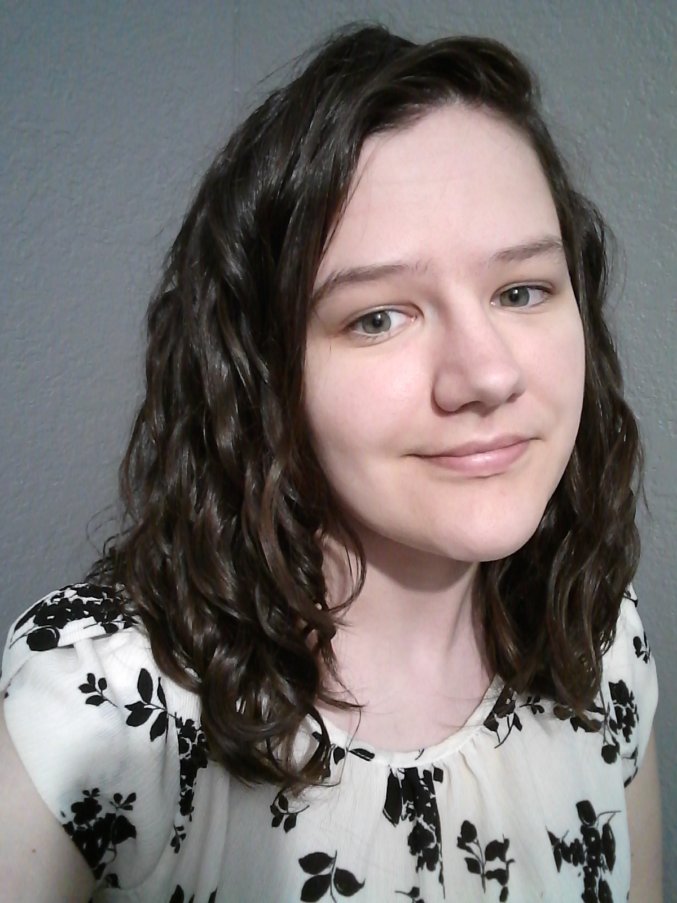 Less is more when it comes to the amount of products. When I first found the curly girl method, I watched YouTube curly girl method routine videos that had 10 or more products being used on a wash day. I was so confused about what some of the products even were for! It's not unusual for people with curly hair to use 3 different leave-in products, for example. While some wavies may do that, it's less likely. Because we tend to get weighed down more easily, using fewer products is usually best.
Less is also more when it comes to the amount of product…usually. If I use a leave-in conditioner, curl cream, defining product, etc, I try to use very little. Using even a dime-sized amount of a leave in product can be too heavy for my hair. The main exception to this for me is my product with hold. I use a LOT of mousse because my hair needs a lot to get a good cast, and I need a good cast to get long-lasting wavy hair.
Diffusing might be your friend. I have a detailed post about air drying vs diffusing, and the pros and cons of both. I also have an article sharing tutorials for diffusing wavy hair (4 different ways!) There certainly are reasons to choose air drying or diffusing. However, the strict curly girl method says no heat, and modifying your method to allow diffusing may help with volume. My hair gets weighed down like crazy simply by leaving water in my hair long enough for it to air dry. So, I love my diffuser.
Deep condition less often. Again, wavies just don't always need as much moisture as curly-haired people. When I started the curly girl method, I saw it recommended that we deep condition every week. Early on that worked for me because my hair was really dry when I started. I quickly adjusted that moisture balance though, and I definitely don't need to deep condition that frequently anymore. In fact, I don't ever deep condition for moisture anymore! I just use protein masks.
Less conditioner. It's commonly recommended to use so much conditioner that your hair starts to feel like seaweed. Again, this worked for me early on when starting the curly girl method. These days, I use about a quarter size amount of conditioner – and I have a LOT of hair. It's super easy for my hair to become over-moisturized these days. I just don't need much conditioner anymore.
Less oil. Some popular curly girl channels talk about the importance of finishing your routine with oil. I Actually tried using argan oil and coconut oil on my hair before starting the curly girl method. I heard those oils were good for frizz, which I was battling really severely. I found that oil makes my hair greasy really really fast. If you're a wavy who wants to finish your routine with oil, you'll probably find that you will likely find that you need to use it VERY sparingly, like a drop or two.
Combing. This isn't particularly specific to wavy hair, but a really common modification to the curly girl method is using a wide tooth comb in the shower. If you have any tangles at all, it can be really challenging to work the out strictly with your hands.
Combing can also be really beneficial for aligning your hair well, and for distributing products throughout your hair evenly. So, wavy or not, I recommend using a comb or brush to detangle while in the shower.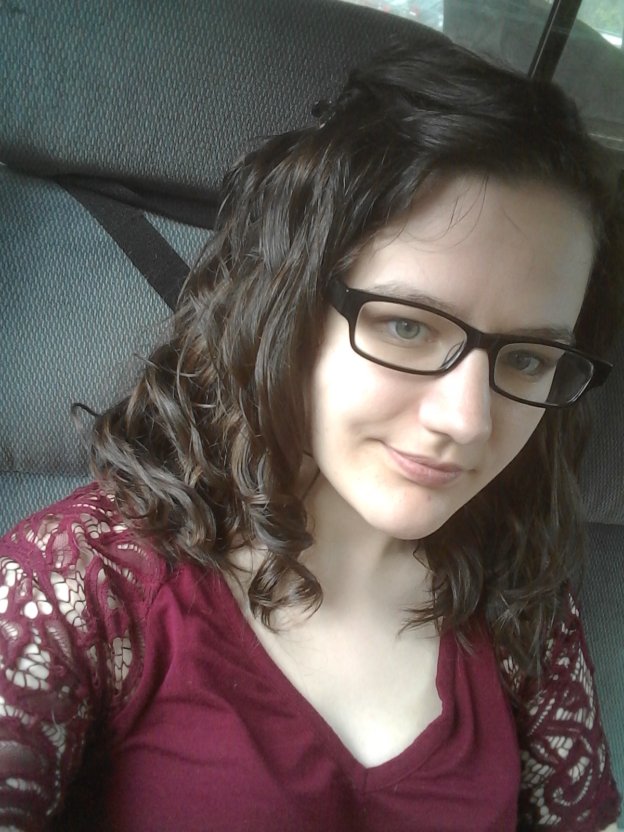 Wavy Hair Routine Tips
While these aren't strictly requirements (or things that are banned) from the curly girl method, here are some wavy-specific routine tips.
Plopping can help avoid water weigh down. Plopping is common in the curly girl method world in general. However, I find it to be particularly important for me because my waves get weighed down very easily by water. Plopping after getting out of the shower and before I am ready to diffuse keeps my waves from falling flat.
However, I can't plop until dry or my curl pattern gets really messed up. Plopping for about 1o-15 minutes is ideal for me. I'd advise even less plopping time if your hair isn't quite dense. See my plopping tutorial if you're wondering what I'm talking about!
Microplopping is another technique that I Find particularly helpful for my waves. I have a microplopping tutorial if you want to learn how to do it. Again, water weighs my hair down quickly.
Microplopping allows me to remove some excess water from my waves and help my waves spring back up so they have a chance to dry with more volume. If you're a volume-lover, be sure to check out my post 13 ways to get more volume with wavy hair. 
Consider children's products if you have very thin, fine wavy hair. I have dense hair myself, so this is definitely not my area of expertise. However, I frequently see low-density, fine haired adults with wavy hair say that they get great results from products made for kids.
Yes, they are marketed at children, but children's products are designed for fine hair. I personally have used Johnson Kids Curl shampoo and found that it works fine even on my hair which isn't fine but is more average-thickness. I've used the Johnsons Kids strengthening conditioner as well, the strengthening ones have some protein. They're about $5 in most stores.
Raking may be a bad application choice for wavies. "raking" in styling products or leave-ins is common for people with curly hair. Wavy-haired people tend to have clumps that are more delicate or fragile, so raking can really break them up into stringy pieces. I prefer to glaze and then scrunch my products in.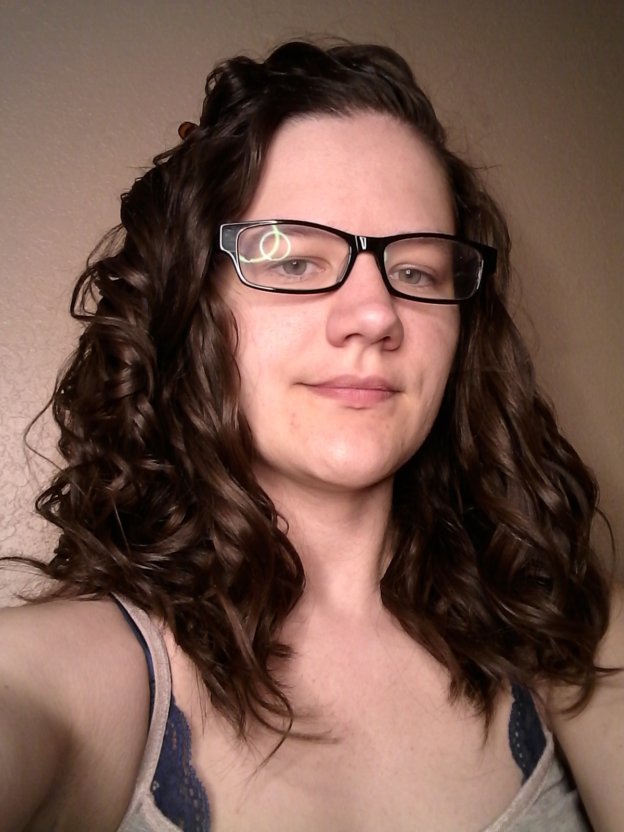 Mental or emotional modifications
Okay, I'm being a little silly here with that subtitle. These aren't 'real' modifications. However, I think it is important to be aware of your mindset when you start the curly girl method for wavy hair.
It's common for wavies to experience "curl envy". Waves are not failed curls. Curls are not better than waves. Looser waves are not worse than tighter waves, and so on.
If you jump into the world of curly hair, it's easy for comparisons to make you feel like your hair is not matching up. I think it's important to make the emotional modification to set your expectations for wavy hair, not curly.
It's 100% okay if you want to enhance your curls as much as you can. I even have a post on that! (18 ways to make wavy hair curlier). Many of us will find that we have some control over our hair, such as whether we embrace definition or volume more. Or whether we accept some frizz or do everything we can to tamp it down. This can also include letting our waves be looser or tighter, to some degree.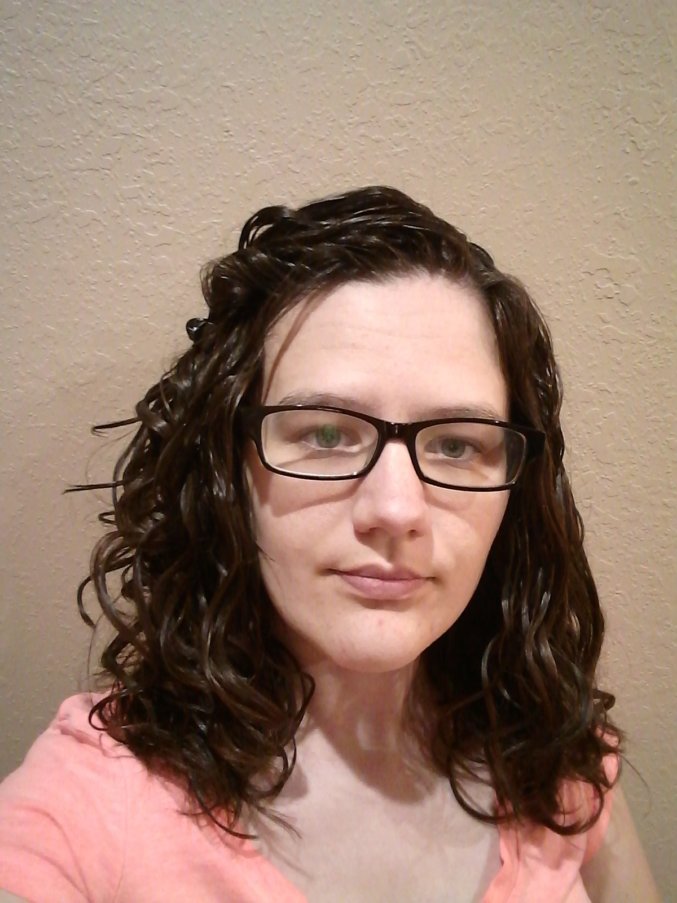 Yet, there's also limitations to natural hair. I can't make my hair 3B without a curling iron or a perm. So I don't want to set that mental expectation for myself.
I follow some curly haired channels and blogs that are incredible. I like to follow a lot of wavy-haired people too though, because that helps me to not feel like the odd one out. It helps me to see beauty in other people's waves, and reminds me that wavy hair is gorgeous. I think being helpful of what you 'consume' can help a lot with your mental and emotional expectations of your wavy hair.
Conclusion:
My goal with this post is to give a general idea of what commonly does and doesn't work well for most people with wavy hair. I Believe most of these modifications will be good choices for most people with wavy hair. If you try them and they don't work, listen to your hair. Embracing naturally wavy hair is a journey of trial and error and learning your hair. There is no one sized fits all.
Always try to take note of what is and isn't working for your hair, and do what works for you. It may be what works for most other wavies, and it may not.
If you have any specific tips or tricks that work great for your waves, share them in the comments below. Or, if you have wavy hair and have found that other common aspects of the curly girl method haven't worked for your hair, share that below too! Maybe someone else can learn from your experiences.
Looking to learn more about what hair care routines work on naturally wavy hair? These posts may be of interest:
Wet styling vs damp styling wavy hair
How I get my waves to start higher up on my head
How to tell if wavy hair is weighed down 
How to get wavy hair to last longer
Tips for balancing out an uneven curl pattern