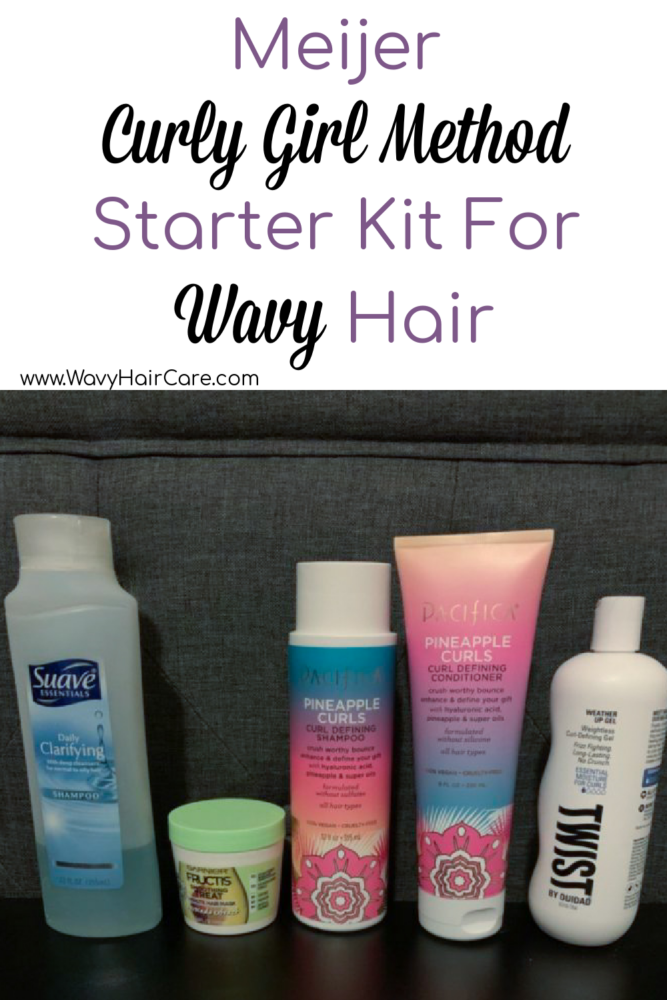 I've done a few CGM starter kits for different retailers, and they've been fairly popular so I thought I'd occasionally add in new ones. This time, I'm doing a Meijer curly girl method starter kit!
The town I live in has two grocery stores, a Walmart and a Meijer. I prefer Meijer (or "Meijers", as most of us here in Michigan say!) so when I was first looking to start the curly girl method, I headed to Meijers to see what I could find that was curly girl approved. I stood in the hair care aisle for a long time, and came home with a gel that didn't end up being curly girl approved.
So, in an attempt to stop you from the same situation, here is a starter kit!
Meijer Curly Girl Method Starter Kit
Pick up at least these four products:
Suave daily clarifying shampoo
Pacifica curls Shampoo
Pacifica curls Conditioner
Twist weather up weightless curl defining gel
If your hair is really prone to tangles, feels really dry or looks really dull, or you just aren't on too tight f a budget, I'd recommend also buying a Garnier Fructis Treat deep conditioner. These are 3-in-1 products so you can use a small amount as a leave-in conditioner if your hair gets tangled between washes, or you can just use it as a deep conditioner periodically to help your hair get softer and more moisturized over time.