There are affiliate links in this post.
If you're looking to start the curly girl method, it's easy to get overwhelmed quickly! There are so many product options, and routine options.  often advise people to just jump in, rather than trying to make all the 'perfect' choices for your hair type from the get-go. Most of us will end up changing products and techniques as we go along and experiment with our hair.
With that in mind, I think it makes sense to start with affordable products. There are some really nice, really expensive curly girl approved products out there. You may decide that they're worth the cost someday. When you're new and just learning about your hair, I think it makes sense to stick with drugstore products until you get a better sense of what your hair does and doesn't like.
This post is a CVS drugstore curly girl method starter kit for wavy hair. If you're looking to start the curly girl method by shopping at CVS, this post has you covered!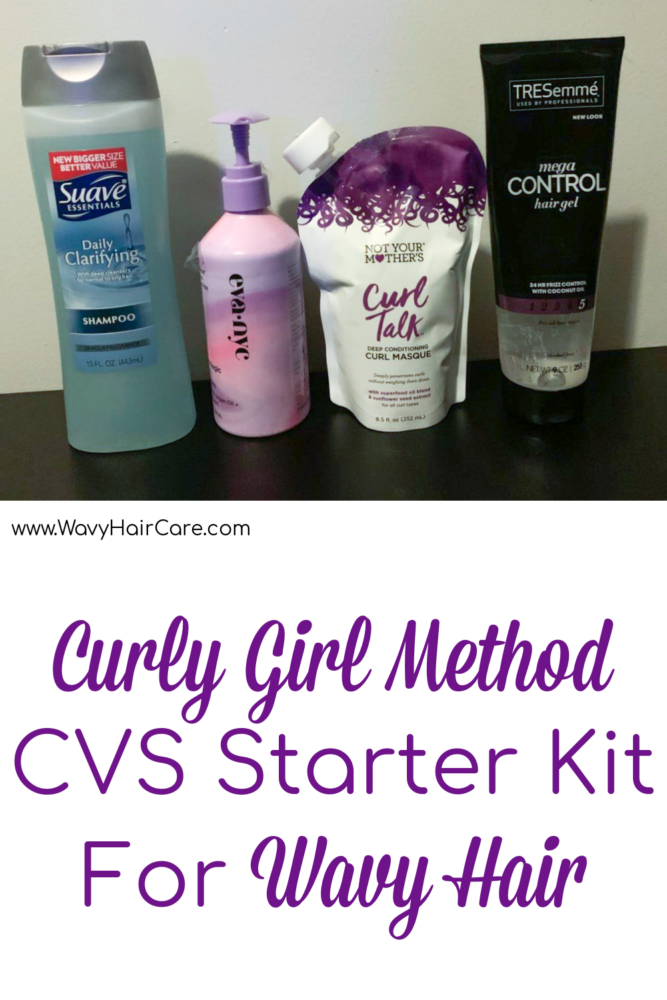 To get started with the CGM at CVS I'd recommend buying the following:
Suave daily clarifying shampoo
Eva NYC mane magic 10-in-1 shampoo
Not Your Mother's Curl Talk Masque
Tresemme mega control hair gel level 5.
My total cost was $27 and change, but one item was on sale and I had $2 extra care bucks. At full price it would have bee around $32.
Why these products?