What is the easiest wavy hair routine?
Do you have any advice for how to do the curly girl method if you don't have much time to do your hair?
What can I do with my hair on days where I am really busy?
I am a mom of two under two and I can't spend an hour on my hair on wash day. Do you have tips for how to do this in as little time as possible?
I have a chronic illness. Do you have a routine that I might be able to do on a low spoons day?
These are all samples of a type of question I've received that in my mind, ultimately boil down to "How can I embrace my wavy hair with less effort or less time?"
Let me add the disclaimer that I am not saying that opting for a lower maintenance or less time-consuming routine means you are being lazy. I used that in the title because it's a way that people commonly describe easier hair routines, and I thought it would help people find this post. There are endless reasons why you may choose to go for a routine that is simpler or faster, ad there is no shame in any of those reasons in my opinion. Nobody should feel obligated to spend a lot of time on their hair in my opinion!
Anyway, back to the topic of so-called lazy wavy hair routines. I didn't feel great about my answer to people who were asking me for quicker or easier hair routines until recently.
Over the last several weeks, I've been trying to find a routine that took less of my time, but gave me results I was comfortable with. I've found a routine that I'm shockingly happy with. I started out trying to find a routine that might be "acceptable" for people who needed or wanted an easier route, but I expected to have to sacrifice the tightness of my wavy curls quite a bit.
In the past I had tried to compare air drying and diffusing, and my air drying results were never satisfying to me. I've always felt like I pretty much have to diffuse my hair to near-dry to get results I was happy with. That isn't the case, though!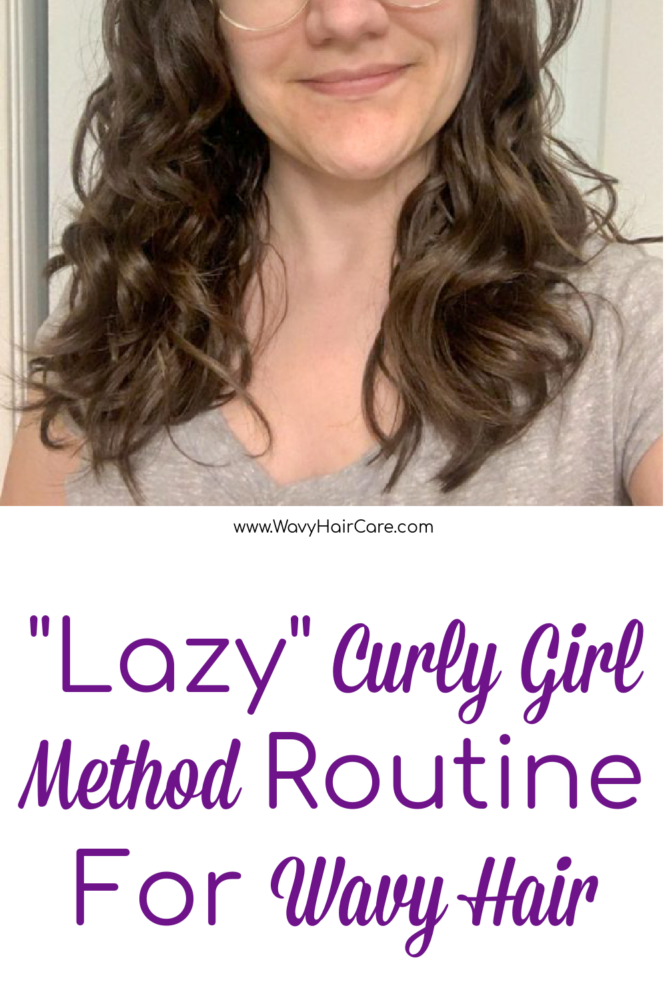 Simplified Curly Girl Method Routine For Wavy Hair