There are affiliate links in this post.
If you're looking to start the curly girl method, it's easy to get overwhelmed quickly! There are so many product options, and routine options.  often advise people to just jump in, rather than trying to make all the 'perfect' choices for your hair type from the get-go. Most of us will end up changing products and techniques as we go along and experiment with our hair.
With that in mind, I think it makes sense to start with affordable products. There are some really nice, really expensive curly girl approved products out there. You may decide that they're worth the cost someday. When you're new and just learning about your hair, I think it makes sense to stick with drugstore products until you get a better sense of what your hair does and doesn't like.
This post is a CVS drugstore curly girl method starter kit for wavy hair. If you're looking to start the curly girl method by shopping at CVS, this post has you covered!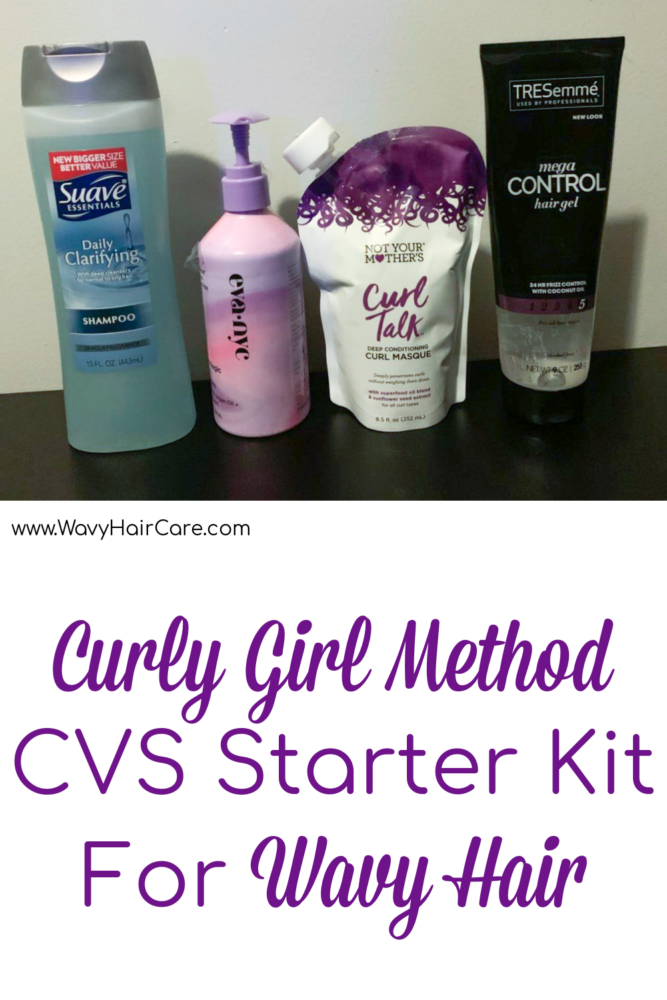 To get started with the CGM at CVS I'd recommend buying the following:
Suave daily clarifying shampoo
Eva NYC mane magic 10-in-1 shampoo
Not Your Mother's Curl Talk Masque
Tresemme mega control hair gel level 5.
My total cost was $27 and change, but one item was on sale and I had $2 extra care bucks. At full price it would have bee around $32.
Why these products?
Suave Daily Clarifying shampoo is a very affordable clarifying shampoo. You'll use this on your first curly girl method wash to remove any buildup that you have from your previous products. Then you'll also use it about once a month from there on out, to periodically remove buildup.
Eva NYC mane magic 1o-in-1 shampoo will be what you use on regular (non-clarifying) wash days. This is a curly girl approved shampoo that is affordable, smells nice, and is gently cleansing. This is good for hair that may be dry, as it won't strip your hair.
Not Your Mother's Curl Talk Masque. This is a masque or deep conditioner, but I'm recommending using it as a rise-out conditioner. I found it really moisturizing with lots of slip, which I thought paired well with the Eva NYC 10-in-1- shampoo, as the shampoo is doesn't have much slip, but this masque does. Despite being moisturizing, it's not too heavy and doesn't weigh my hair down.
I think buying a deep conditioner or mask to use as a rinse-out can be a great way to get save money when you're new to the curly girl method, because you can use it both ways rather than buying a conditioner and a deep conditioner.
I recommend the Tresemme mega control hair gel because it's got good hold, yet is on the thinner side for a gel. It's easy to get well spread over your hair as it's not too sticky or thick. If there is a downside to this gel, I'd say it is the smell. It reminds me of the smell of hairspray. I don't notice the scent after my hair is dry, though.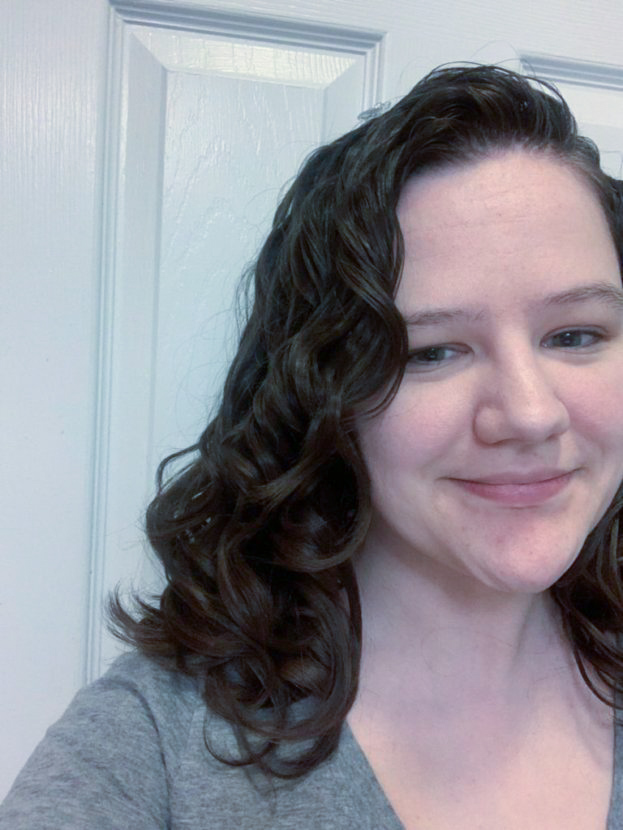 If these items aren't in stock at your CVS here are some alternatives.
Alterative for Suave Daily Clarifying Shampoo:
Neutrogena anti-residue shampoo
Alternative for Eva NYC mane magic 10-in-1 shampoo:
Noughty Wave Hello Shampoo
Not Your Mother's Curl Talk Shampoo
Not Your Mother's Naturals Royal Honey Shampoo (yellow bottle)
Not Your Mother's Naturals Tahitian Gardenia Shampoo (pink bottle)
Johnson's kids curl defining shampoo
Alternatives For the Not Your Mother's Curl Talk Masque
Garnier Fructis 3-in-1 hair masks (I've tried and liked the avocado, coconut, banana and papaya varieties)
Noughty wave hello conditioner.
Not your mother's curl talk conditioner
Alternatives for the Tresemme mega control gel. 
Not your mother's curl talk gel
Cake curl whipped mousse
Garnier fructis pure clean gel
Harry's sculpting gel
Twist by ouidad weather up gel.
Here is a starter routine you can use with these products.
CVS Curly Girl Method Wavy Hair Routine
For your first ever wash day (and then once per month) – this is a clarifying routine. Need to learn more about clarifying? Check out my clarifying wavy hair blog post for all the details!
Wash your scalp using Suave Daily Clarifying shampoo. Rinse.
Condition your hair from roots to ends using Not Your Mother's Curl Talk Masque. This comes out thick, you can mix it with a little water to make a little go a long way.
With the conditioning masque still in your hair, use your fingers or a wide tooth comb to gently detangle your hair. You can leave it to sit in your hair for a while (up to 10-15 minutes) if you think your hair could benefit from extra conditioning. If not, you can rinse it out without waiting. Do "squish to condish" while conditioner is in your hair. Rinse the masque out completely.
At the end of your shower, gently run your fingers between your scalp and your hair to make sure your hair isn't stuck to your head anywhere.
Gently lower your hair into a t-shirt or microfiber towel and "plop" your hair. Visit my how to plop your hair tutorial if you are new to this. Leave your hair to plop for 10 minutes. Then remove the t-shirt or towel from your hair.
Apply the Tresemme max control gel evenly to all of your hair. It can help to think of your hair in sections. I think of mine in 1/4 sections, left front, left back, and right front and right back. I make sure to apply gel to all four of those sections. My hair is about armpi length in the back but shorter in front, and it is dense. I use one half-dollar sized amount of gel per 1/4 of my hair. If your hair is longer and thicker you'll likely need to use more. If your hair is thinner or shorter, you'll likely need ot use less. You'll likely just have to experiment a bit until you find the right amount for your hair.
Gently but firmly scrunch your hair after adding the gel to help your waves take shape again. Once you are done scrunching each section, you want to touch your hair as little as possible. You can either air dry or diffuse. Make sure yur hair is 100% dry before you put your hair up or lay down for bed. I have a how to diffuse wavy har tutorial if you're new to diffusing.
Once your hair is 100% dry squeeze your hair to 'scrunch ou the crunch'. This will get rid of the wet-look and crunchy feeling tha the gel has created.
On day 2 and any additional days where you don't plan to re-wash your hair, you can do nothing or you can try refreshing your hair. I have a blog post sharing and comparing the results of 8 methods for refreshing wavy hair.
For your second wash day (and all other wash days except those monthly build-up removing clarifying wash days) you'll do the above routine but with this one change:
In step 1, rather than use the Suave clarifying shampoo, use the Eva NYC mane magic 10-in-1 shampoo.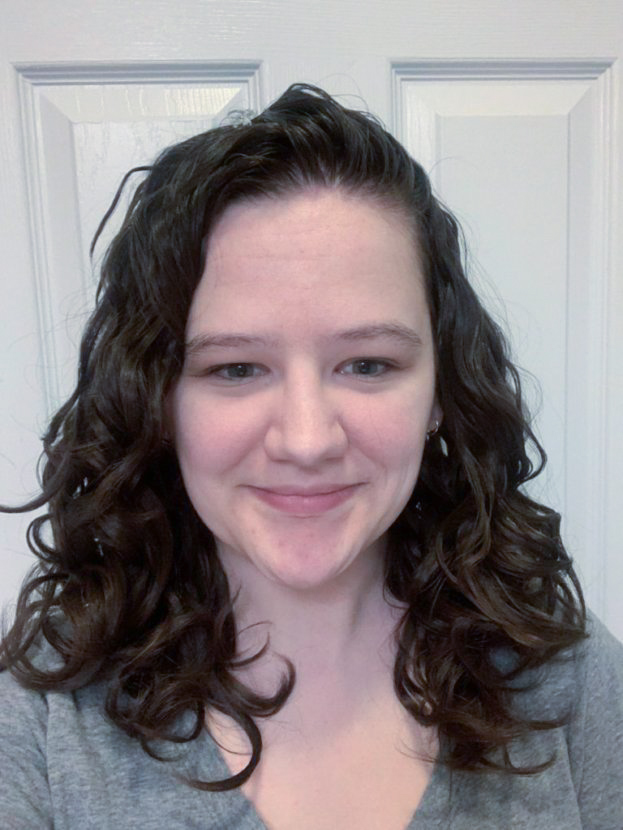 This was my results when following this routine with the CVS starter kit products. 
What next?
It's really up to you where you go from here! I'd recommend looking at your results and seeing what did or didn't work for you, and begin customizing the routine based on your hair needs and style preferences. For example, if you didn't get a stiff crunchy feeling all over your hair, you likely didn't use enough gel to get a gel cast, so your first change would be to try using more gel.
Related post: Why you aren't getting a gel cast.
Or another example, if you are getting really small curl clumps, you may want to look at my post how to get bigger curl clumps and incorporate more of those techniques.
Everyone's hair is a little different, and we all have different preferences regarding what we want our hair to look like. So once you've tried a routine, take note of what you'd like to change or improve and look into technique changes that may get you results that you've happier with. This is how you'll go about finding your perfect routine!
If you have questions along the way that you don't find answered on my blog, feel free to reach out and I'll try to help.