There are affiliate links in this post.
If you're looking to start the curly girl method by shopping on Amazon, it's easy to overspend. Hair products tend to be heavy which means shipping them isn't cheap. Due to this, hair products are often marked up in price on Amazon – sometimes significantly! If you're wanting to avoid overspending, this post is for you. I've gathered different categories of curly girl method approved products that you can buy on Amazon that aren't overpriced vs their in-store prices.
Tips for buying curly girl method products on Amazon:
Check the prices with your local store websites if you aren't sure of their typical price. Some lower-end hair products are really overpriced on Amazon! In some cases, 4x their regular price or so! It can be really wild.
Check which amazon store or amazon seller you're buying from. Try to purchase directly from the brand or from a reputable retailer.
Are there counterfeit products sold on amazon as the real thing?
I've bought several hair products on Amazon that I had also bought locally or from major retailers like Ulta in the past. I have never received anything from Amazon that seemed fake in any way. So, I've always wondered why some people refuse to buy hair products on Amazon due to fears of 'fake products'.
I've wondered if that was even a real thing that happens. Business Insider did a story on it, so it really can happen. They said it happens on items purchased on Walmart.com, too. This is why I gave the tip above of shopping from a brand or amazon seller that you know is legit rather than a random third party reseller.
Are Curly girl method products more expensive on amazon?
Often times curly hair products are more expensive on Amazon, but not always. If you're watching your budget, you just want to be mindful of the regular price of an item and check the amazon price. Additionally, the cost of items on Amazon can change at any time.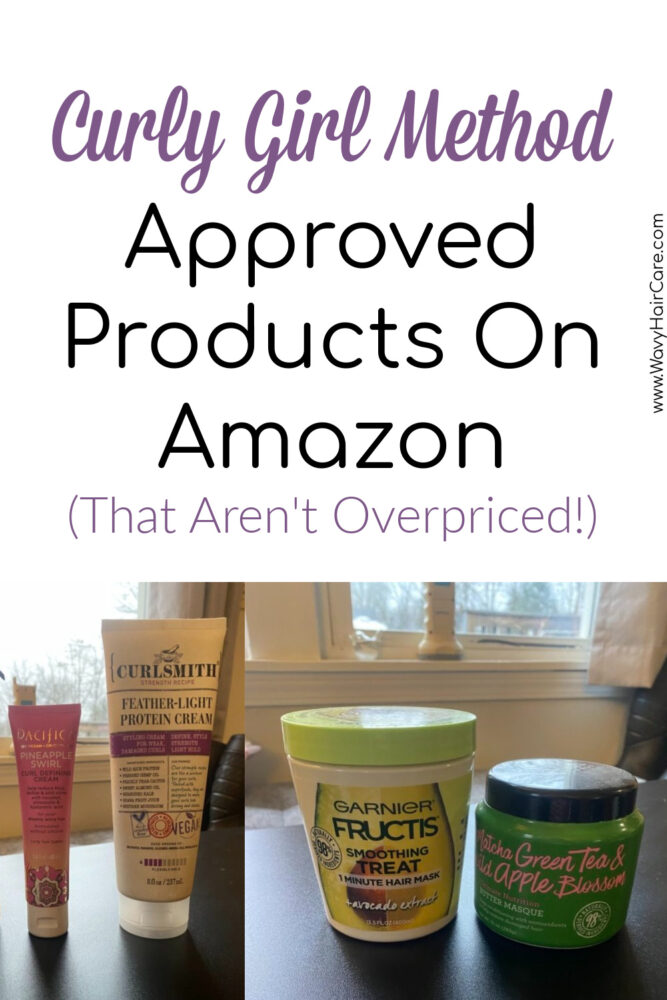 Wavy Hair or Curly Girl Method Accessories on Amazon