There are affiliate links in this post.
If you're looking to start the curly girl method by shopping on Amazon, it's easy to overspend. Hair products tend to be heavy which means shipping them isn't cheap. Due to this, hair products are often marked up in price on Amazon – sometimes significantly! If you're wanting to avoid overspending, this post is for you. I've gathered different categories of curly girl method approved products that you can buy on Amazon that aren't overpriced vs their in-store prices.
Tips for buying curly girl method products on Amazon:
Check the prices with your local store websites if you aren't sure of their typical price. Some lower-end hair products are really overpriced on Amazon! In some cases, 4x their regular price or so! It can be really wild.
Check which amazon store or amazon seller you're buying from. Try to purchase directly from the brand or from a reputable retailer.
Are there counterfeit products sold on amazon as the real thing?
I've bought several hair products on Amazon that I had also bought locally or from major retailers like Ulta in the past. I have never received anything from Amazon that seemed fake in any way. So, I've always wondered why some people refuse to buy hair products on Amazon due to fears of 'fake products'.
I've wondered if that was even a real thing that happens. Business Insider did a story on it, so it really can happen. They said it happens on items purchased on Walmart.com, too. This is why I gave the tip above of shopping from a brand or amazon seller that you know is legit rather than a random third party reseller.
Are Curly girl method products more expensive on amazon?
Often times curly hair products are more expensive on Amazon, but not always. If you're watching your budget, you just want to be mindful of the regular price of an item and check the amazon price. Additionally, the cost of items on Amazon can change at any time.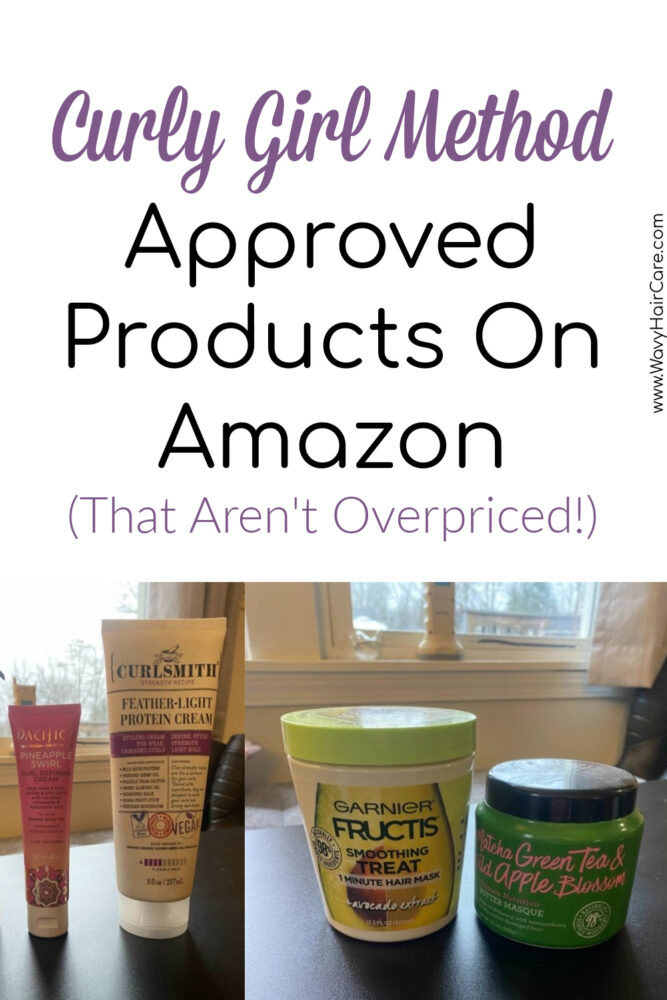 Wavy Hair or Curly Girl Method Accessories on Amazon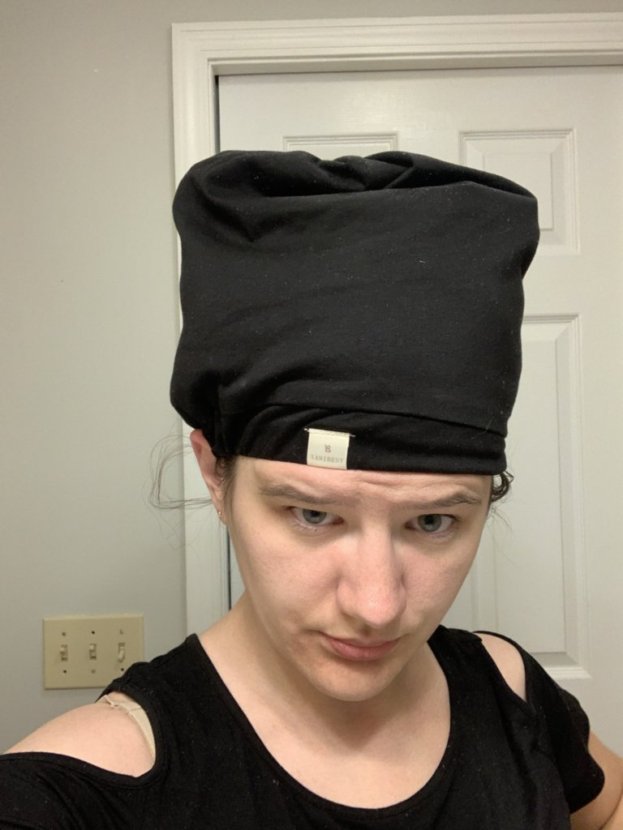 Satin sleep cap. I prefer this sleep cap over the bonnets that I've tried. It is a bit more structured than most bonnets, and it has an adjustable band to ensure a customized fit. When I tested different methods for sleeping on wavy hair, this cap gave the best results.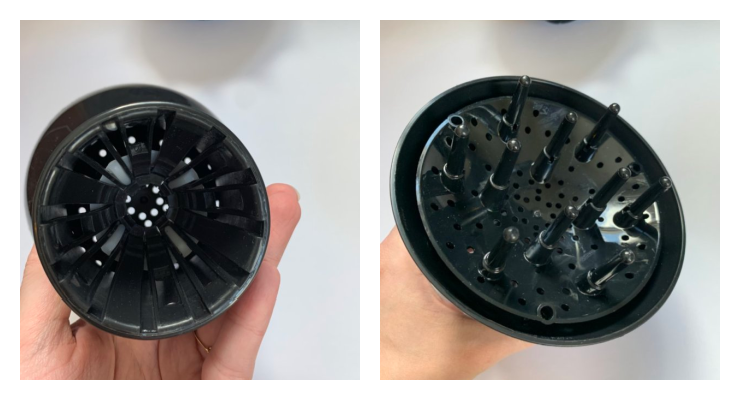 Conair universal diffuser No diffuser is truly universal as there are too many variations of blow dryers out there for any diffuser to fit on every blow dryer in existence. However, this one will fit most blow dryers. I've tested a handful of diffusers and this one was the cheapest, yet also gave good results. It isn't my favorite diffuser ever, but it's really good for the price. If you're looking for a budget-friendly diffuser, this would be my recommendation. You can see the results I got when using this diffuser in my Best Diffuser For Wavy Hair blog post.
Hair Misters are awesome for re-wetting your hair if it starts to get too dry before you're finished styling. If you like to refresh your waves with water, they're great for that as well. The water comes out in a light mist so you can control how wet your hair gets. If you want to just barely dampen it, that's easy to do with a mister bottle like this. There are lots of brands available on Amazon, the one I'm linking is the one I purchased a few years ago and it's held up great.
Bedsure satin pillowcase sets come in a lot of colors! Satin or silk provide less friction than cotton or other fabrics, so they're better for hair. they can result in less frizz and less breakage happening overnight. I own a much more expensive silk pillowcase, but I don't see any improvement of that silk pillowcase compared to my Bedsure satin pillowcases. I've had these pillowcases for a few years now and they've held up nicely.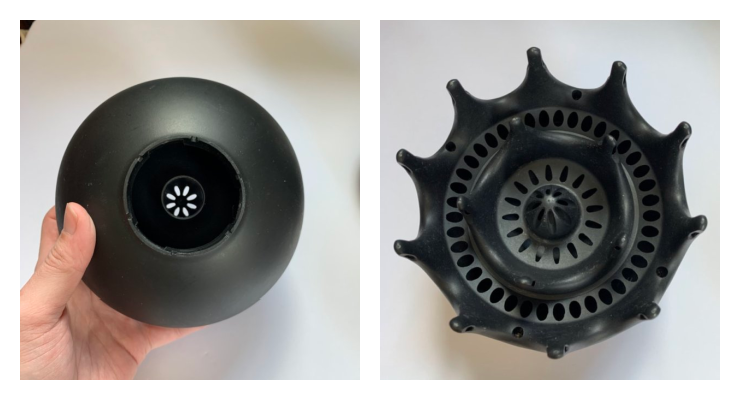 The Xtava black orchid diffuser is my favorite diffuser. It is far from universal, so you'll need to make sure you have a blow dryer that has the right barrel size. I used the xtava with the Revlon Salon Turbo Dryer for many years. This diffuser is really big with long prongs which keeps your hair from being bent into strange angles when pixie diffusing.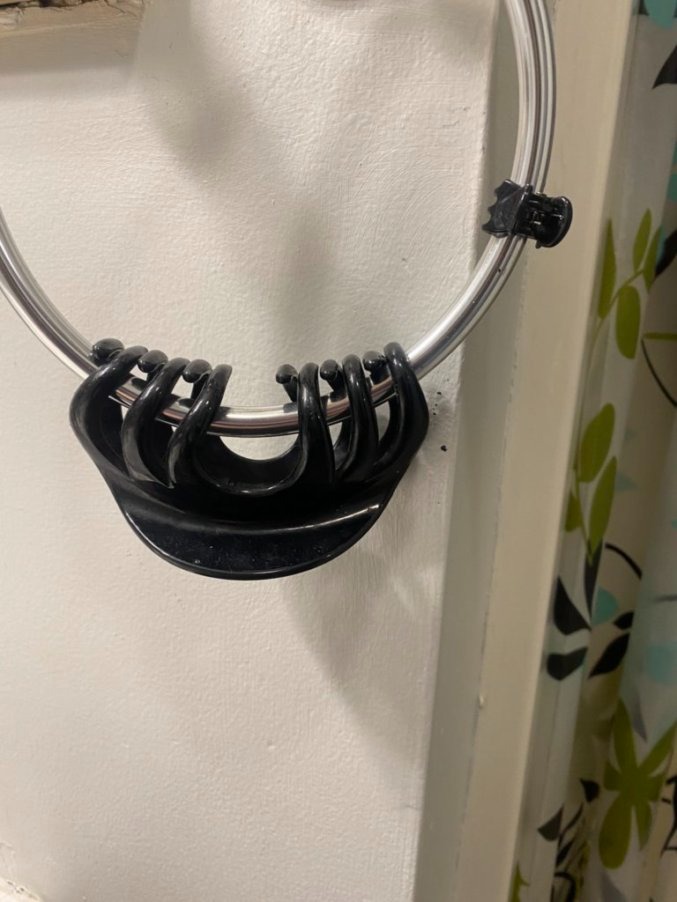 The Rosette Large Claw Clip is a clip I've purchased three times now. It's a really big, strong clip. I have thick hair so it's hard for me to find a hair clip big enough and strong enough to secure all of my hair in it…but this does the trick! Even when my hair has been quite long, this clip has been enough to hold my hair. I leave it in my shower because I like to clip my hair up while conditioner is in my hair sometimes. Leaving it in the shower does cause parts of it to rust over time which is why I've had to repurchase it, but if not allowed to get wet it would last much longer I'm sure.
NatureMade Prenatals are great for hair health. I've often seen people suggest biotin or collagen supplements for hair health. Once when I was at a dermatology appointment, I asked what was best for hair and the dermatologist said prenatals are better than biotin, collagen hair & nail supplements. I've taken these NatureMade prenatals for a few years now.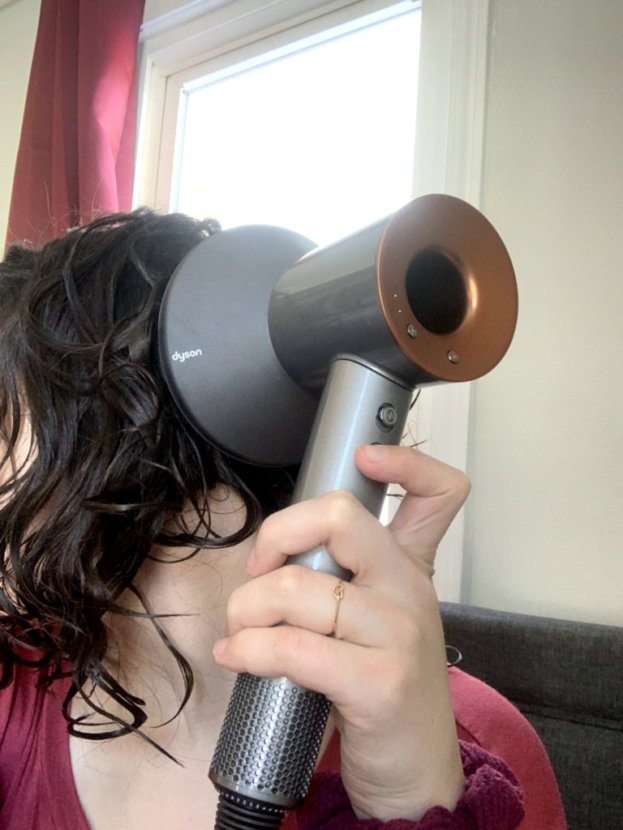 Dyson Supersonic Hair Dryer is available on Amazon, double-check that you're ordering from the Dyson amazon store. This is a pricy hair dryer but it can dramatically reduce how long it takes to diffuse your hair. I have this hair dryer and you can see my full Dyson Supersonic Review blog post to learn more.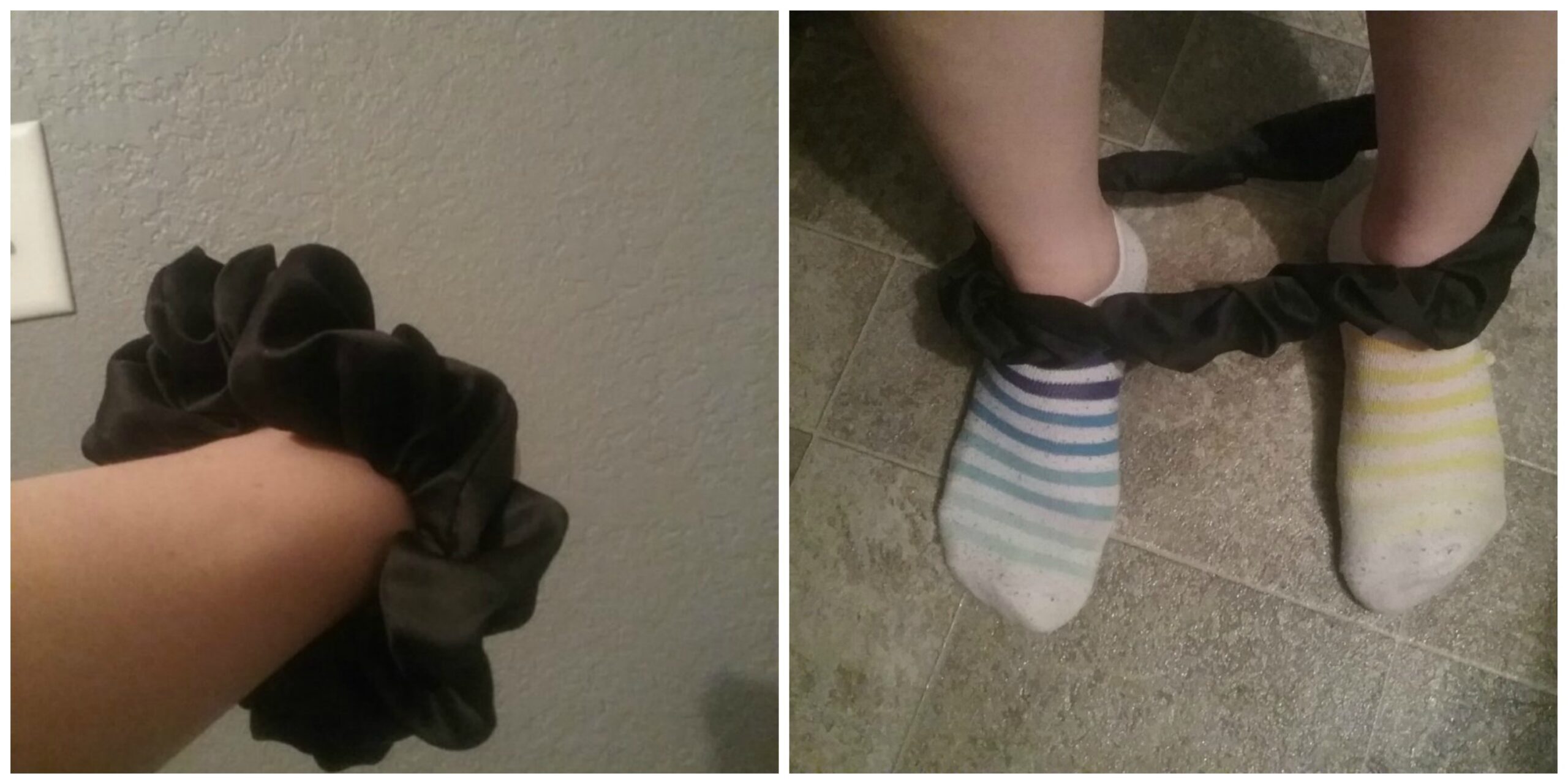 The Jumbo Scrunchie by Scunci is seriously HUGE. If you find that regular scrunchies leave your hair dented or stretched out, your hair is probably too thick or too long for regular-sized scrunchies. If I pineapple my hair, I like to use this huge scrunchie as it protects my hair better than using smaller scrunchies.  Plus, it's satin material! Satin will cause less breakage or frizz than scrunchies made out of other materials.
Seamless hair elastics. When I am looking to put up just part of my hair, scrunchies can seem too big. In those cases, I often reach for a seamless hair tie. I bought some at CVS, but I'm linking some from Amazon. The key is to look for ones that are just fabric throughout, no inner core that is hard and will dent your hair.
Clarifying and Chelating Shampoos on Amazon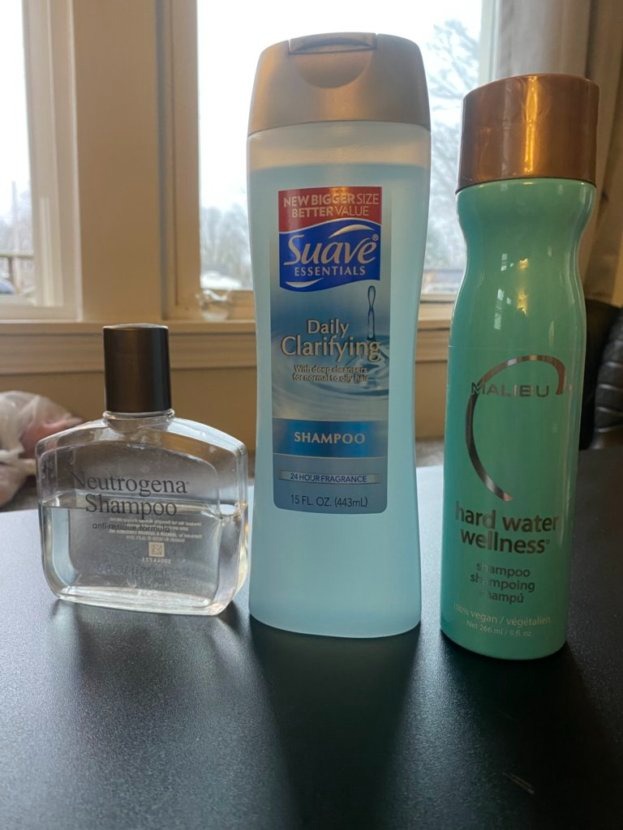 Malibu hard water wellness packets is a chelating shampoo kit that is really strong. My hair stylist said this is only needed if you have hard water and haven't been using a chelating shampoo regularly. For regular monthly maintenance, you can use the hard water wellness shampoo discussed below.
Malibu Hard Water Wellness Shampoo is a chelating shampoo, meaning it will remove mineral deposits that build up on hair if you have hard water. Most of the Us has hard water (even if you live in a city). If you have hard water you should be using a chelating shampoo about once a month. My hair stylist told me about this shampoo but I can't find it in stores locally so I buy it on Amazon.
Curly girl method approved shampoo on Amazon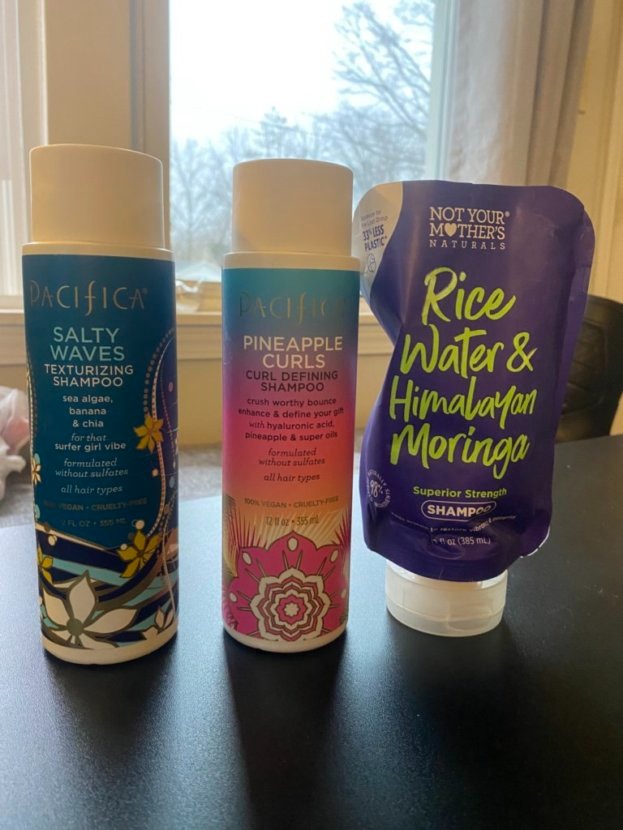 Not Your Mother's Curl Talk Shampoo And Conditioner were my favorite line for a year or so! I don't really find that higher-end shampoos or conditions do more for my hair than lower-end ones. So, I just look for curly girl approved shampoo and conditioner sets that contain protein, and this line hits that mark for me. I'd still say this shampoo is a top favorite of mine, but the conditioner doesn't have quite enough slip to be my absolute favorite, but my absolute favorite isn't on Amazon. So if I were to buy a set on Amazon, this would be my top choice.
Johnson's Kids Curl Defining Shampoo would be my Amazon suggestion for people with super fine, easily weighed down wavy hair (or kids!). Because this is formulated for children, and children unusually have thinner hair, this is a shampoo that definitely won't weigh your hair down. I used a bottle of this myself a couple of years ago and it worked just fine on my hair despite me having thick hair.
Pacifica salty waves shampoo. This is a curly girl method approved shampoo that smells great (like bananas I think?) and offers a good level of cleansing for my hair type. It leaves my hair feeling nice and clean, but not stripped. The pacifica salty waves conditioner is not CGM approved so if following the curly girl method, don't buy the set!
Pacifica pineapple curls shampoo. This shampoo smells like pineapple, and cleans my hair without stripping it. I don't see a significant difference between Pacificas salty waves vs pineapple curls shampoos other than the scent.
Curly girl method approved conditioners on Amazon
Johnsons kids curl conditioner. I used this in the past. IT's formulated for kids hair so it's great for fine and/or thin hair. It has a little protein in it.
GIOVANNI smooth as silk conditioner. This is a conditioner with great slip, so I'd recommend this if your hair likes protein and you struggle with tangles.
Pacifica pineapple curls conditioner. This has some protein in it, and provides enough slip for me without weighing my hair down.
Curly Girl Method Approved Leave-in Conditioners on Amazon
Kinky Curly Knot Today is the first leave in I tried with the curly girl method, I think! It's known for being quite lightweight and wasn't too heavy for me.
Giovanni's weightless direct leave-in is another that is really popular with wavies because of how lightweight it is. I am easily weighed down but my hair does well with this.
Not Your Mother's Naturals Honey Leave In Conditioner is a lightweight spray leave-in that is CGM approved and smells nice in my opinion.
Curly Girl Method Approved Curl Creams On Amazon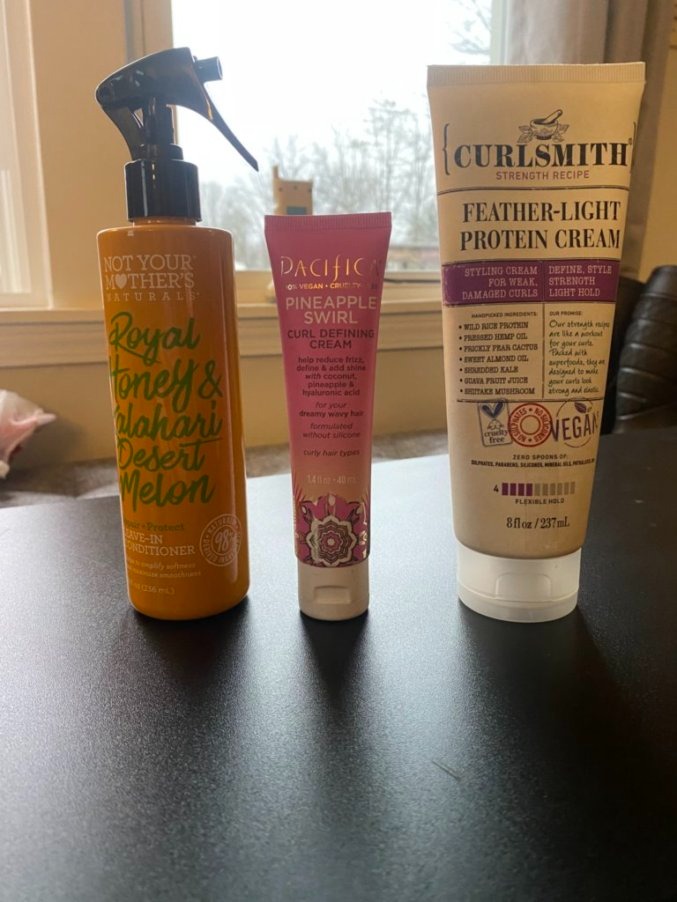 Curlsmith feather light protein cream This is light enough for my hair and I love that it contains protein. Gives a tiny bit of hold. Is usually around $28 in stores and about the same on Amazon.
Pacifica pineapple curls cream. Offers a little hold, smells great and doesn't weigh my hair down. The photo of mine shows the travel size, the listing I'm linking is a much larger container.
Curly Girl Method Approved Mousse On Amazon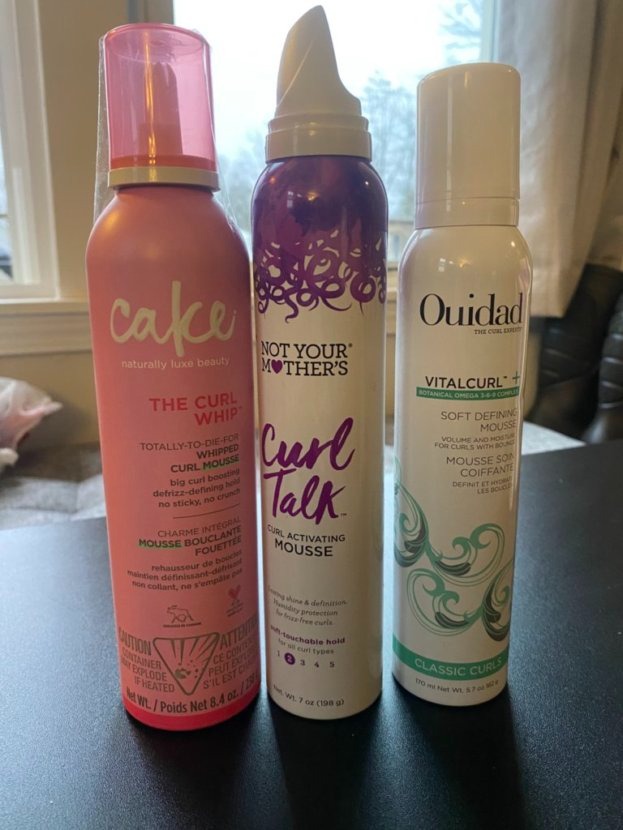 Cake the curl whip mousse is one of my favorite mousses, and my absolute favorite thing to refresh my hair with. It has good hold on day 1, but doesn't really offer long-lasting hold. However, I can add more of this mousse to totally dry hair and it doesn't get sticky or otherwise feel bad in my hair. This is an absolute staple and must-have for me.
Ouidad Vitalcurl mousse. This is a higher end mousse but it is priced similarly on Amazon as it costs in other stores.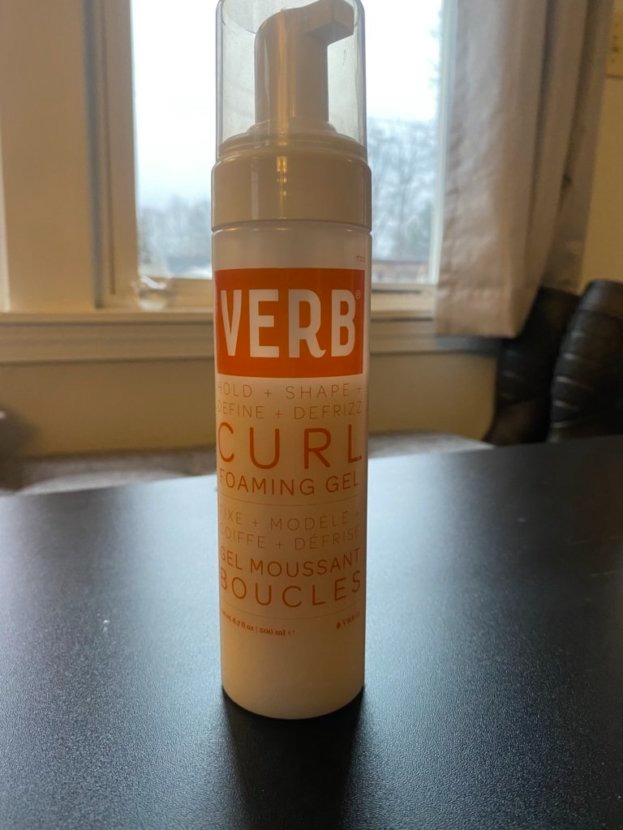 Verb Gel Foam This is called a foam gle but I thought it belonged in the mousse category more os than the gel category as it does come out as a foam. This is a little pricier than some of the products I recommend, but I do really like it, it has good hold while feeling really light/productless in my hair. And it is the same price on Amazon as Ulta and other places.
Curly Girl Approved Gel On Amazon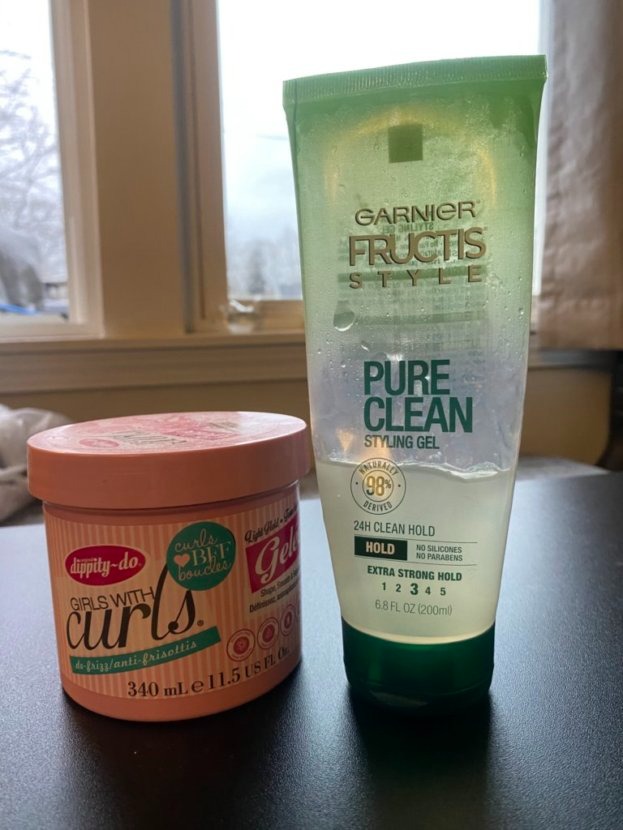 Girls With Curls Dippity Do Gelee. Usually with gels, I like super hard hold. This is more of a medium hold, but it offers me great volume, good definition and good frizz control – and it leaves my hair feeling better than it does with many other gels.
Garnier Fructis pure clean gel. This is a pretty average/typical hard hold gel, but it's really affordable, even online! Other really cheap gels (like LA looks) tend to be overpriced online. If you're looking to get started online on a budget, I'd suggest this gel.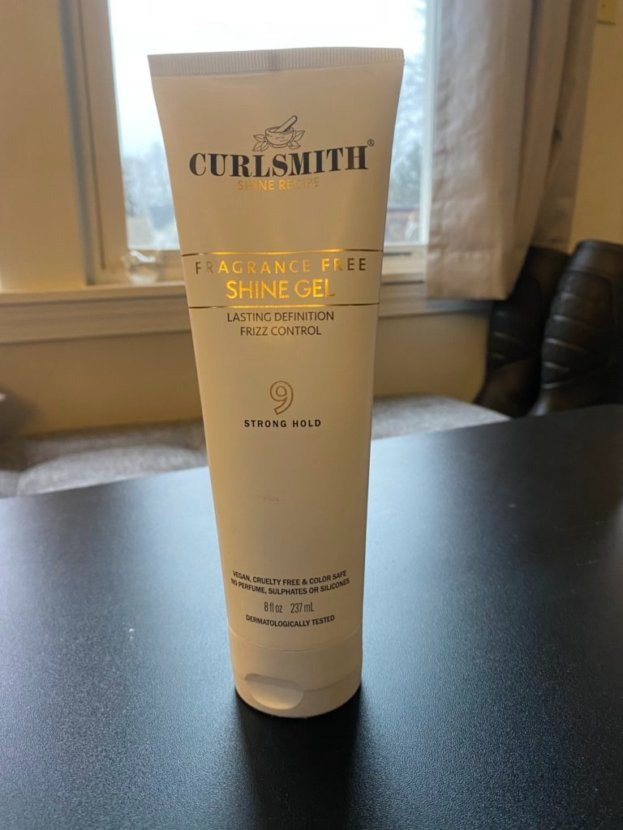 Curlsmith shine gel Curlsmith is a little pricier, but I love this gel! It's priced the same on Amazon as elsewhere. It has really strong hold that works great on my hair, and doesn't feel as producty as some other strong hold gels. It's fragrance-free as well, which may be a big upside for people with allergies or sensitivities to fragrances.
I have a couple of other REALLY strong hold gels that I love, but neither of them are available on Amazon near their regular price. I am able to use a bit less of this gel than I'd use of lower-end gels. So this is the strongest hold gel I know of that is available on Amazon without being marked up.
Ouidad climate control gel in original and hard hold are both on Amazon around their regular price. Honestly, neither of these have enough hold for me. I just don't love these products. I'd say the regular version is soft hold, and the "stronger hold" gel is more of a medium hold in my opinion. I don't find these gels to be more concentrated than other gels.
Usually, with gels in this price range, I expect to be able to use less than I would of a low-end drugstore gel, but that isn't true with these. However, I know a lot of other people really love them for their humidity-resistance properties. These are popular with wavies and curlies who live in Florida or other high-humidity climates and have humidity-sensitive hair. We have humid summers here in Michigan but my hair doesn't seem to be humidity sensitive.
Curly Girl Approved Deep Conditioners on Amazon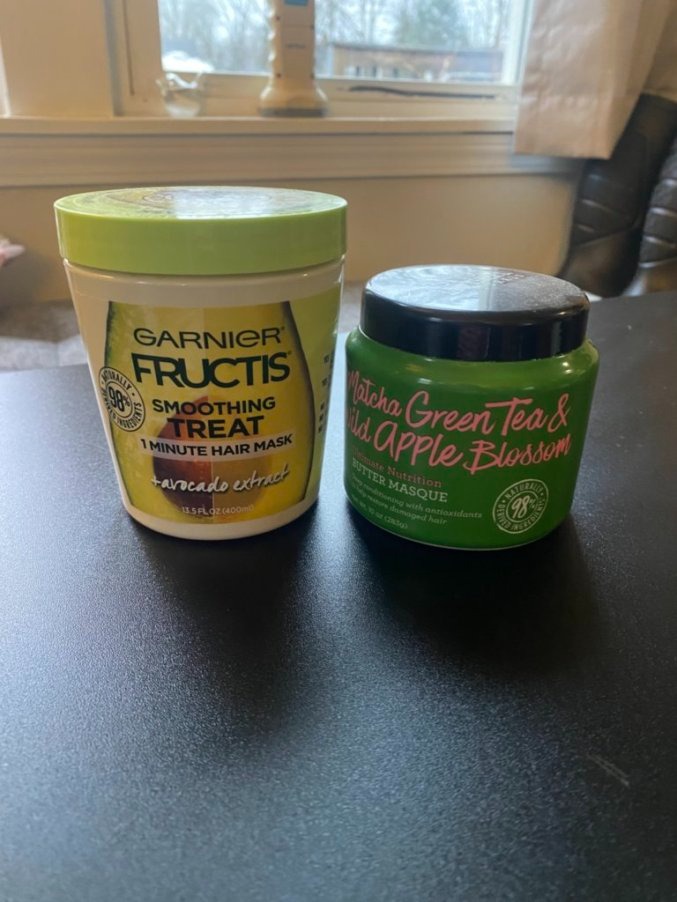 Not Your Mother's Naturals Matcha Green Tea Deep Conditioner. This stuff smells nice, is protein-free and leaves my hair feeling extra soft and conditioned. It's a great, affordable deep conditioner. It's around $9 in stores and is usually about the same on Amazon.
Garnier Fructis Treats  These come in several varieties. I've tried the avocado, banana, and coconut varieties and found them all to be fairly similar. These are usually around $6 in stores. I've noticed that sometimes these are on Amazon at regular price and sometimes they are marked up, but I thought I'd list them in case they are around regular price when you're reading this.
Curly girl-approved protein treatments on Amazon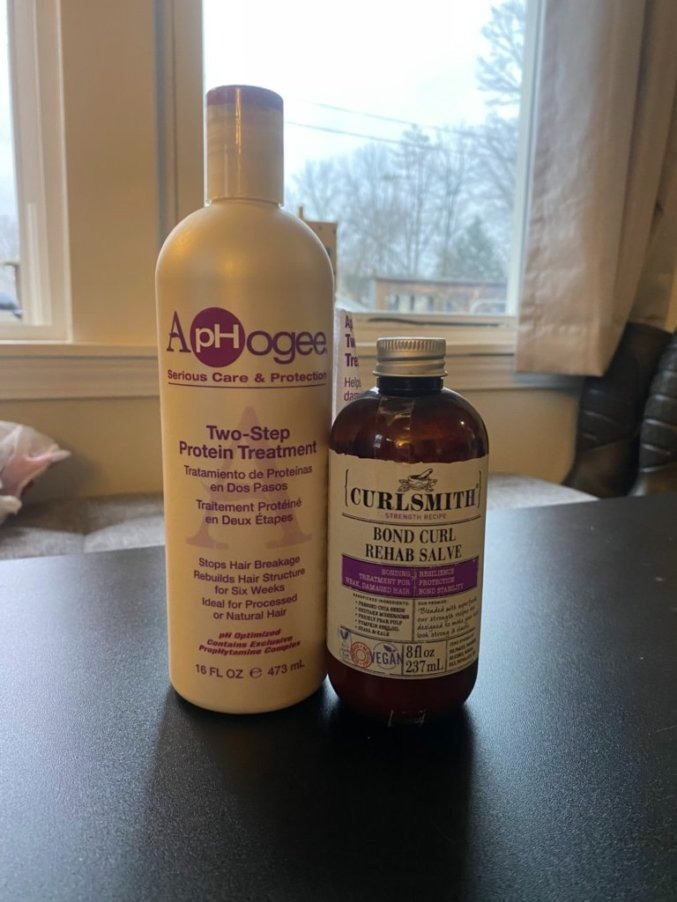 Aphogee two step protein treatment. This is a really powerful protein treatment. It is called a two-step treatment because it recommends buying this treatment and the 'step two' bottle. The step two is NOT curly girl method approved. If you want to follow this treatment up with moisture, you can use any protein-free deep conditioner that is curly girl approved. This is a pricier product but it is a powerful protein treatment and the bottle is pretty big so it lasts quite a while. I did a full Aphogee two step protein treatment review if you'd like to learn more about this product.
Curlsmith bond curl rehab salve. Bond repair products aren't exactly the same thing as protein treatments in most cases. However, this particular bond repair product also has lots of protein in it. So if you have damaged hair bonds from bleaching, heat or sun damage, this can help repair those bonds. However, it can also just give you a boost of protein if your hair isn't damaged but needs protein.
My hair isn't very damaged but at times when I use this, I've been able to physically feel an improvement in my hair after using. The bottle seems a bit small for the price but my bottle has lasted me longer than I expected. It's around $28-$30 at most stores and is usually the same price on Amazon.