If you're new to realizing you have wavy hair, or are new to the curly girl method, you may find yourself trying to learn about a lot of products that you've never used before. Prior to starting the curly girl method about 3 years ago, I was treating my hair like straight hair. I didn't use any products other than shampoo and conditioner.
It took me a while to figure out what some product categories even were. I wasted some money buying products that were pointless, too. For example, I brought some "frizz serum" products because I had frizz. I didn't know enough about different types of wavy hair products to know whether a "serum" or a gel, or a leave-in, would be the best type of product to purchase for frizz.
I find there to be a lot of benefit in understanding the basics of what different hair products are, and what their main function is, so I thought I'd just explain what different product types are.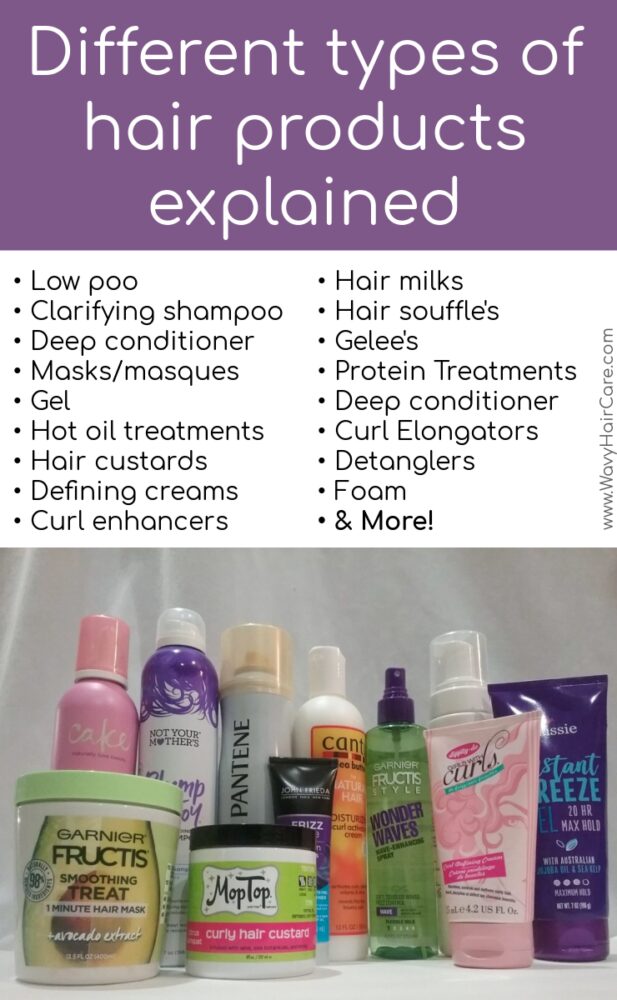 What order do you use hair products in?
A really common question that comes along with asking what different products are, is how to layer them! This certainly depends somewhat on which products you're using. With wavy hair, often times using fewer product is better.
I wouldn't recommend using this many products in your wavy hair. Still, I wanted to list them in the normal order so you can look at what you plan to use and figure out what should come first. Of course, just skip over the products that you aren't choosing to use.
Leave-in conditioner (or hair lotion, detangler or milk)
Curl cream
Defining product
Curl Enhancer
Sea salt spray / texturing spray
Mousse or foam
Gel (or gelee, custard, souffle, or pomade)
Oil (or hairspray)
What is a low poo?
Low-poo is a term used by people who follow the curly girl method. Low poos are sulfate-free shampoos.
The curly girl method believes that sulfate-free shampoos are more gentle than shampoos with sulfates. In other words, they use low poo's because they are sulfate free, and they believe these to be gentle shampoos.
The purpose of low poo is to clean your scalp and hair, but gently, to avoid stripping your hair or drying it out.
Most people who use low poo would use these on their regular wash days, and then they would use a clarifying shampoo 1-4 times a month to remove build-up.
What is a sulfate-free shampoo?
Another term for sulfate-free shampoo is "low-poo". Sulfate-free shampoos are just shampoos that do not have sulfates in the ingredients. People who believe in the curly girl method believe that sulfates are harsh, so they opt to use sulfate-free shampoos as they are believed to be gentler cleansers. 
The purpose of a sulfate-free shampoo is to cleanse the hair and scalp, but gently.
Most people who use sulfate-free shampoos use these for their regular wash days, and use clarifying shampoos 1-4 time as month to remove build-up.
What is a clarifying shampoo?
A clarifying shampoo is a stronger shampoo designed to help remove build-up. Most people who follow the curly girl method, wavy girl method or other forms of natural wavy/curly hair care believe that clarifying is needed at least once per month.
If you're new to learning about clarifying I have a whole blog post that goes into detail about clarifying wavy hair.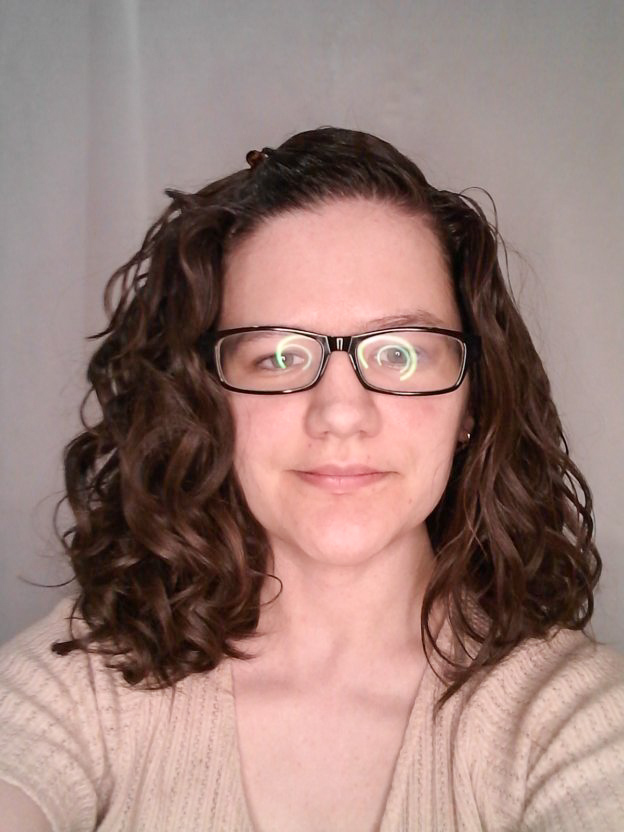 What is a cowash?
There are two main types of cowashes. Cowash is short for conditioner-wash. Some people buy regular conditioner and use that conditioner to cleanse their scalp, and call that a cowash.
Conditioners generally don't have any cleansers in them at all, so cowashing with a conditioner requires you to clean your hair just by using your fingers to loosen any dirt/product/grease/etc from your hair and scalp.
There are also products that are labeled as cowashes. These cowashes are designed with the general idea of conditioner-washing, but rather than being 'just' conditioners, they usually have a very gentle cleanser in them, while also having conditioning ingredients. These are designed to very gently cleanse the scalp while also conditioning it.
Cowashing is recommended in the curly girl method. I personally believe that using low poo rather than a cowash is one of the aspects of the curly girl method that doesn't usually work well for people with wavy hair. I have a blog post on how to modify the curly girl method for wavy hair, if you want to learn what else I recommend changing up!
What is the purpose of a leave-in conditioner?
The purpose of a leave in conditioner is to help keep your hair conditioned and feeling moisturized between washes, so that hair feels better and is more manageable or tangles less. For some, better-conditioned hair means less frizzy hair, too.
Some see leave-in conditioners as an essential product for people embracing their naturally wavy hair or following the curly girl method. My hair isn't rough, "dry" or tangle-prone, so I don't find them necessary personally. I think it depends on your hair type and hair needs.
If you're going to use a leave-in conditioner and a product for hold (like gel, mousse or a custard) use the leave in conditioner first.
What are curl creams?
Curl creams or hair creams are most similar to leave-in conditioners. Their core purpose is to help keep your hair well conditioned or moisturized between washes.
Sometimes curl creams offer light hold which can help define your hair a bit. They are usually very light if they do offer hold or definition, though, so they are not good replacements for a product like gel or mousse.
If you're going to use a curl cream and a product for hold, apply the curl cream first.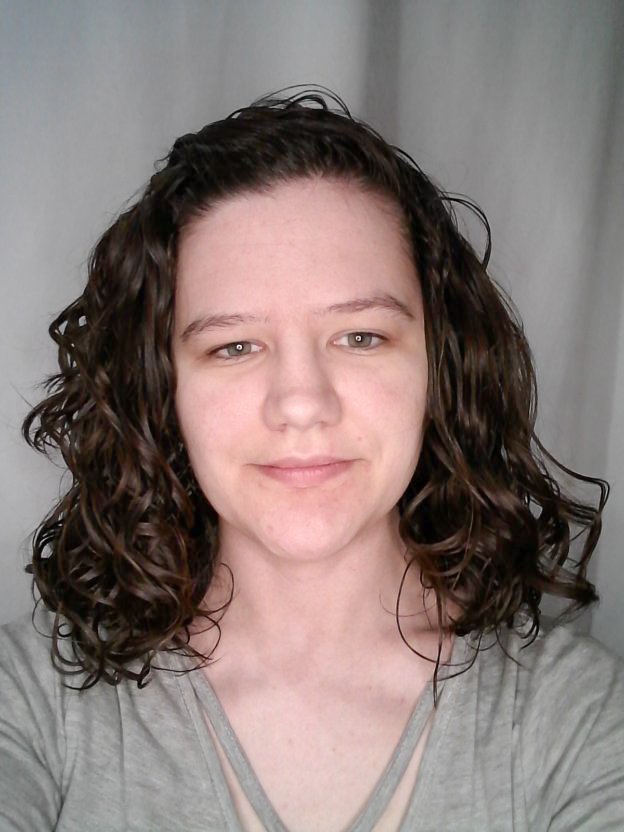 What is the purpose of hair gel?
Hair gel can be multi-purpose. It's often thought of as a product designed to harden or stiffen hair, and is often seen as a men's styling product. It certainly can be used in that manner.
However, it's often used to provide hold to wavy or curly hair, to provide definition in wavy or curly hair, and/or to slick down frizz or flyaways. While most gels will cause your hair to dry stiff and crunchy, you can "Scrunch out the crunch" after your hair is dry to make your hair feel soft again, but it will maintain more shape than if you hadn't used gel.
Related post: Does embracing wavy hair (or the curly girl method) require that I use gel?
What are hair gelees?
Hair gelee is basically a fancier word for gel, but they serve the same purpose. Hair gelees stiffen the hair to offer hold, frizz control and hair definition.
What are hair custards?
Hair custards are similar to hair gel but usually a thicker consistency, and they typically come in a tub style container.
Hair custards are often moisturizing, while gels typically are not. So, if your hair needs conditioning, some hold and definition at the same time, custards may work well for you. Custards are usually a light to medium hold. Some people use a custard and then a harder hold gel on top of the custard for added hold.
What is the purpose of hair mousse?
Hair mousse is much like gel, just in a different form. It can stiffen hair, provide hold, definition and slick down frizz or flyaways. Its often said that mousse offers less hold than gel.
I personally have tested 10 mousses on my hair and compared them, and I've tested 15 gels on my hair and compared them. As a result, I can confidently say that the amount of hold that gels and mousses offer vary dramatically, so it's not correct to say gels have more hold than mousse. Some mousses offer more hold than some gels!
Sometimes people use hair mousse closer to their roots, and gel at the ends. Using mousse at the roots can assist with root volume.
What is the purpose of a hair foam?
Hair foams are just another word for mousse. Mousse comes from a french word that means foam. Their purpose is to stiffen hair, provide hold, definition and reduce frizz. Some may also moisturize your hair.  Generally, products that are sold as a mousse are aerosols, while products marketed as hair foams have a pump top.
Sometimes people use hair foam closer to their roots, and gel at the ends. Using foam at the roots can assist with root volume.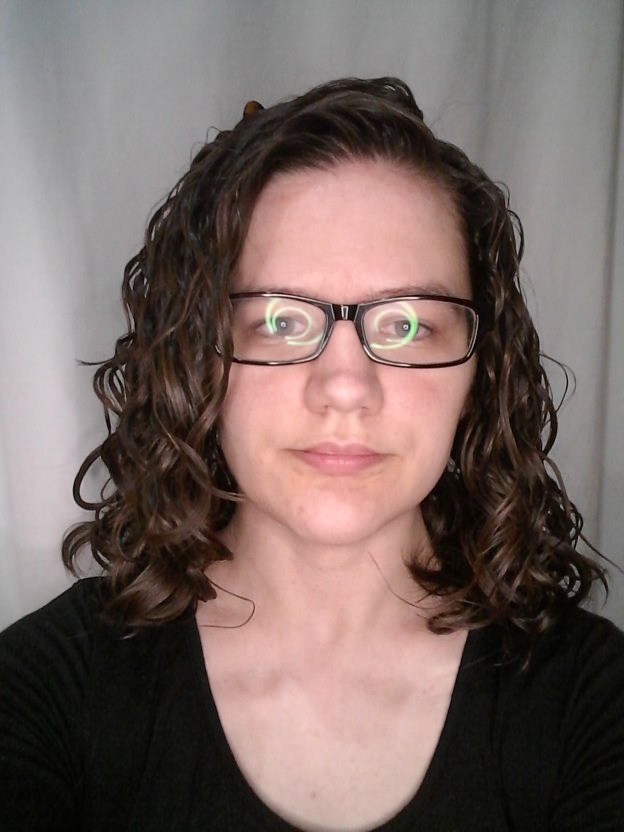 What are curl definers?
Curl Definers are products that help curls stay well-clumped rather than fluffy or poofy. Most often, curl defining products come in the form of a cream, meaning they also help condition the hair. Sometimes curl defining products are sprays, and those also offer some conditioning benefits, usually.
If your goal is to get your hair well-defined from a single product, using a hard hold product such as gel or mousse will do the most to define your hair. Curl defines are products that people sometimes use in addition to products with hold for extra definition.
If you're using a curl defining cream or spray and a product with hold, use the curl defining product first. If you're using a moisturizing product (leave in, cream, lotion or milk) and a curl definer, use the moisturizing product first, then the curl definer.
What are sea salt sprays?
Sea salt sprays are hair products in spray form that are designed to assist with creating more texture in your hair. While it can be effective at creating texture, using salt in your hair can be drying.
What are "stylers"?
Generally when people say 'stylers' they are referring to any/all products that are designed to assist with the appearance of your hair.
You may come across content online where people refer to "stylers" or "hair stylers", and wonder what products they are referring to. For example, you may see something like "this picture is my hair without stylers". This could include gel, mousse, curl defining products, curl activators, and more.
If the product is designed to assist with hold, frizz, definition, texture or volume then it is a hair styler. Typically, shampoo, rinse-out conditioner, and leave-in conditioners are not considered styling products because they are not intended to change the way the hair looks.
What are leave-ins?
Leave-ins typically refers to any products that you leave in your hair between washes. For example, leave-in conditioner, gel, mousse, curl activators, and more. 
In some cases, people may say 'leave in' to refer to leave-in conditioner only.
What are dry shampoos?
Dry shampoos are designed to absorb grease or oil from your scalp or hair. They are powdery products that are typically sprayed into the roots and then brushed or rubbed in.
Many people use dry shampoo to delay washing their hair as frequently. With wavy or curly hair, it's generally recommended that you don't comb or brush your hair between washes, so you probably don't want to brush dry shampoo through your hair. It may be better to rub it in, instead.
Some people consider trying dry shampoo when they are new to the curly girl method, to deal with greasy hair. I'd generally recommend that you check if your hair products are too heavy, or wash your hair more frequently, instead.
I don't agree with the common sentiment that you just have to have greasy hair in the early days of the curly girl method. In my blog post about how often to wash wavy hair, I talked about how I transitioned my hair more slowly and avoided the greasy hair stage.
What is a wash-out conditioner?
A wash-out conditioner is your typical conditioner that you use after shampooing and then rinse out. When people say "wash-out conditioner" it's usually to differentiate from leave-in conditioners or deep conditioners.
What are texturizing sprays?
Texturizing sprays are designed to give some texture, slight volume or "piecey". They can assist with making limp, fine and/or low density hair have more oompf. Some texturizing sprays also absorb oil, help moisturize and/or protect your hair from sun damage. Sea salt sprays are a type of texturizing spray.
What are finishing sprays?
Finishing sprays are basically a type of hairspray, but with harder hold. They're designed to help secure your style for a long time.
What is the purpose of curl activators?
Curl activators are designed to help tighten your natural curl pattern. A concern to be aware of with curl activators, is they may dry out your hair. Some of them cause chemical reactions in your hair that result in dryness.
Curl activators are used after moisturizing hair products, but before products for hold. For example, if you wanted to use a leave-in conditioner, a curl activator and a gel, you'd use them in that order.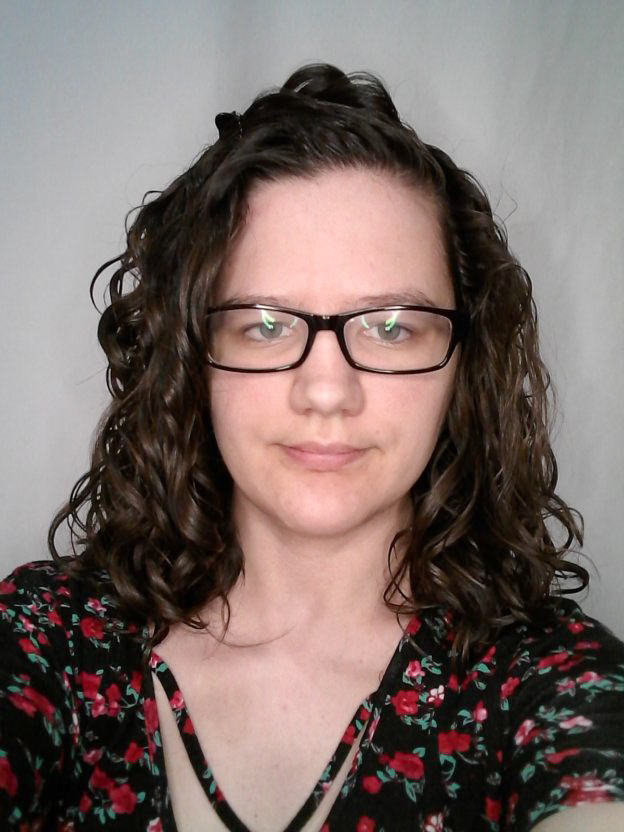 What is the purpose of curl enhancers?
Curl enhancers is just another word for curl activators. Curl enhancers are designed to help tighten your natural curl pattern.
What are detanglers?
Hair detanglers are a conditioning product that makes the hair easier to comb through and detangle. These are often in spray form but can also be in a cream form.
People with wavy hair typically dont' brush or comb their hair after they get out of the shower, so detanglers wouldn't be used in their typical way. However, detanglers are sometimes used as a leave-in conditioner.
What are hair hot oil treatments?
Hot oil hair treatments are designed to help seal hair cuticles to make hair feel softer, smoother and to strengthen hair. I don't see these discussed much in wavy hair groups. I suspect this is due to it being common for people with wavy hair to get weighed down by oil-heavy products or treatments.
A word of warning…Sometimes people who are new to caring for their natural hair texture will feel that their hair feels dry (because it is rough or tangle-prone) and will think that they should use oils to make it less 'dry'.
In many cases, wavy hair that feels rough/dry will still be made to feel greasy or will get weighed down if you apply heavy oils. In many cases, lighter conditioners are a better match for wavy hair.
What are pre-poo treatments?
Pre-poo treatments are treatments done prior to using shampoo. They are typically oil based, and are left on the hair at least 30 minutes before washing. They help protect your hair from getting as stripped when you do shampoo. Pre-shampoo treatments seem to be more commonly done by people who have really dry hair so it's more common for people with curly or coily hair.
What are deep conditioners?
Deep conditioners are conditioners that are left on the hair for a period of time, to deeply condition the hair. If your hair is rough, tangle-prone or feels "dry", you may benefit from doing deep conditioning treatments as often as once a week. Keeping your hair warm while the deep conditioner is in your hair is said to help the conditioner penetrate your hair better.
With the curly girl method or other forms of natural wavy/curly hair care, it's common for people to use a deep conditioner after they use a clarifying shampoo, because clarifying shampoos are intense. Following up a clarifying shampoo with a deep conditioner can restore some moisture to your hair.
Generally, deep conditioners are about moisture/conditioning, however sometimes products advertise themselves as deep conditioners despite having a good bit of protein. When a deep conditioner has a lot of protein, they are the same thing as a protein treatment.
What are hair masks or masques?
Hair masks and hair masques are the same thing. They are deep conditioning treatments. Some hair masks/masques are all about adding moisture to your hair, while others have protein and are designed to help strengthen and condition your hair. I generally see 'hair mask' as an umbrella term that covers deep conditioners and protein treatments.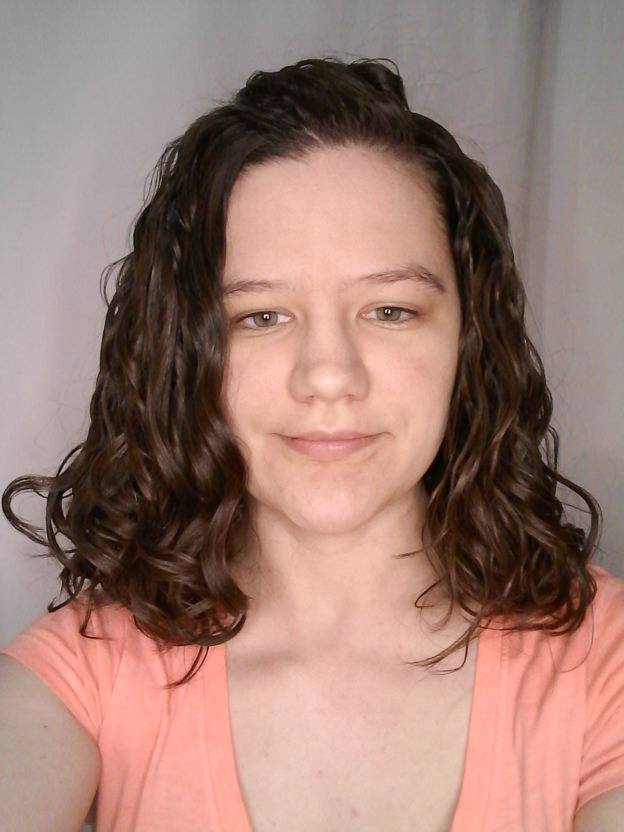 What are protein treatments?
Protein treatments are hair masks that are designed to strengthen hair. They are typically left on the hair for at least 10 minutes. They are commonly used on wavy/curly hair as a way of keeping a good moisture to protein balance.
What are hair heat protectants?
Heat protectants or thermal protectants are hair products designed to shield the hair from heat damage. They are usually in spray form. These are intended to be applied to the hair prior to using a flat iron or curling iron.
With the curly girl method, some people use heat protecting products prior to diffusing their hair. Others argue that diffusing is gentle enough to not need heat protecting.
What are hair lotions?
Hair lotions are a moisturizing leave-in product. They're usually thin and somewhat oily. I tend t think of them as a slight variation on leave-in conditioner or a cream.
What are hair milks?
Hair milks are a moisturizing product that is known for being lightweight. I think of it as being a play on literal cream vs milk. Hair milks are thinner lighter than hair creams, yet still creamy and moisturizing.
What is the purpose of a hair serum?
Hair serums are silicone-based products that coats the surface of your hair to reduce frizz or add shine. They're sort of the synthetic version of a hair oil.
What is the purpose of a hair oil?
Hair oils are used to add shine, reduce frizz, or to assist with breaking of a gel cast. They help seal the hair cuticle which can help protect your hair.
The main risk with hair oils is making your hair greasy or weighing it down. When used on wavy hair or with the curly girl method, I typically see people recommend using a small drop, spreading it across your hands and then working that one drop throughout your whole head.
Prior to embracing my waves, I tried a lot of oils and serums that claimed to assist with frizz. I found that most of them would seem to slick my frizz down when first applied. However, after the oil had dried, the frizz would pop back up. I don't generally recommend oils or serums if your goal is to reduce frizz.
What is a hair primer?
Hair primers are pre-styling products designed to prepare your hair to be styled. They come in different forms but sprays and creams are probably the most common.
Some of them are moisturizing, others are heat/thermal protection, protection from humidity and/or hold. Given that these products vary a lot, you'll have to investigate the specific product you have (or are considering purchasing) to see what it really does.
What are hair smoothies?
Hair Smoothies are a conditioning/moisturizing hair product. Some smoothies also offer assistance with definition and a light hold, but that can vary. The main hair smoothie product that I hear about is the Shea Moisture Coconut Hibiscus smoothie, which is very popular. It's moisturizing while offering a little hold and definition.
What is a hair wax?
Hair was is a wax-based hair product that is designed to hold hair. Unlike gels and other hair products, waxes don't dry out, so they remain a bit flexible. These aren't generally used on wavy hair.
What is a hair pomade?
Pomades are hair products with hold that give a shiny look. These are very long lasting and may require multiple washes to remove. They can be greasy, waxy or water based depending on the specific product. These aren't generally used on naturally wavy hair.
What are hair thickening products?
Hair thickening products come in many forms, from shampoo and conditioner to leave-in styling products. They're designed to make what hair you have look thicker, to add volume or reduce the visibility of thinning hair.
Some thickening products work by making your hair strands swell so that they are thicker. Others will stick to the outside of your hair, trying to blend in with your hair to make it look thicker.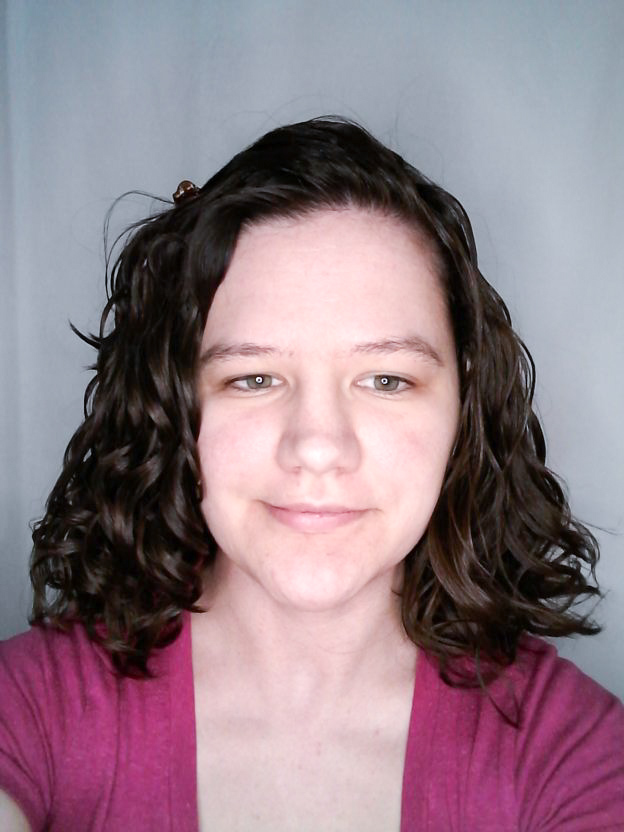 What is a hair souffle?
Hair souffle's are a product designed to moisturize while providing light hold. They are unique from gels and similar products because they remain mallible rather than getting hard, stiff or dry.
What are curl elongators?
Curl elongators are products designed to loosen your curl pattern by reducing shrinkage as your hair dries. These are more commonly used by people with coily or type-3 curly hair, but can be used by people with wavy hair if you want to stretch out your curl pattern.
For example, if you have 2C waves and prefer a more beachy look, a curl elongator may help. Curl elongators are usually heavy, moisturizing products.
What are hair balms?
Hair balms are moisturizing leave-in products. Think about how lip balm is intended to soften and soothe lips? Hair balms are trying to do something similar, but for your hair. They can be heavy, and some may provide a bit of definition or hold. I don't see hair balms discussed for wavy hair very often at all, probably due to them being an intense and potentially heavy product.
What about products with unique names?
If you browse the hair aisle at most any store, you'll come across products that have really unique names. For example, what is a "de-frizzer" or a "volume boosting glaze"? Some products that brands put out don't really fit in any category with other products. Sometimes brands make up names of product categories for their products.
With these, there isn't always an easy way to figure out what their function really is, because the marketing on the packaging of products isn't always reliable. If half the products that claimed to reduce frizz really did fix frizz, I know a lot of us would be a lot happier! I'd recommend looking up reviews of the product, to see what others have to say about it.
Do you need to purchase products that say they are for wavy (or curly) hair if you have naturally wavy hair?
You don't have to buy products that say they are for wavy or curly hair, just because you have wavy hair. Most hair care products don't really do anything t impact the pattern of your hair. I've been asked this by people several times, and wasn't quite sure where to fit it into a blog post, so I thought this product page made the most sense.
The specific way it's been framed to me so far is "Do I need to buy a mousse that says its for wavy/curly hair?" and "Can I buy any gel or does it have to be one for curly hair?"
Most products with hold are intended for textured hair, as people with really straight hair don't usually use gel, mousse or similar products. Most products that say they are for wavy/curly hair, don't do anything to make your hair look more wavy/curly, and most products for straight hair can't straighten naturally wavy/curly hair. It's largely just for marketing.
That being said, if a product advertises itself for curly and coily or kinky hair, it is probably not ideal for wavy hair. Often times wavy haired people who are new to the curly girl method will run out and by products from the ethnic hair section because they mention curly hair.
People with type 4 hair usually have significantly different hair needs than people with wavy hair do. There are exceptions, and some products can work for type 2 and type 4 hair, but generally speaking, products for afro-textured hair are going to be heavily moisturizing and will weigh down wavy hair.
What hair products are moisturizing?
Conditioner
Leave-in conditioner
Curl creams
Deep conditioner
Hair masks
Detanglers
Hair Milks
Hair lotions
Hair balms
Hair souffle's
Hair smoothies
Hair custards (often)
Hair pomades (sometimes)
Curl defines (sometimes)
What hair products offer hold?
Gels
Gelee's
Custards
Mousse
Curl definers 
Hairspray 
Hair finishing spray
Curl creams (sometimes)
Hair wax
Hair smoothies (usually)
Pomade (usually)
Hair balms (sometimes)
What hair products provide protein?
Protein treatments
Protein masks
Most any other hair product can have protein but may not. For example, shampoo, conditioner, leave-in conditioner, creams, defining creams, deep conditioners, gel, mousse, etc.