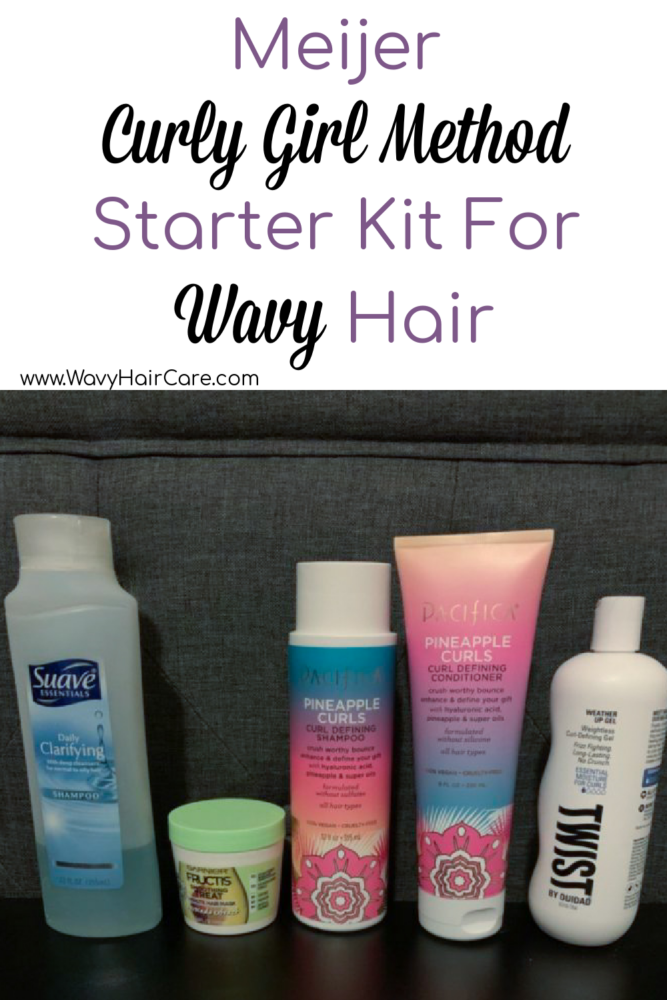 I've done a few CGM starter kits for different retailers, and they've been fairly popular so I thought I'd occasionally add in new ones. This time, I'm doing a Meijer curly girl method starter kit!
The town I live in has two grocery stores, a Walmart and a Meijer. I prefer Meijer (or "Meijers", as most of us here in Michigan say!) so when I was first looking to start the curly girl method, I headed to Meijers to see what I could find that was curly girl approved. I stood in the hair care aisle for a long time, and came home with a gel that didn't end up being curly girl approved.
So, in an attempt to stop you from the same situation, here is a starter kit!
Meijer Curly Girl Method Starter Kit
Pick up at least these four products:
Suave daily clarifying shampoo
Pacifica curls Shampoo
Pacifica curls Conditioner
Twist weather up weightless curl defining gel
If your hair is really prone to tangles, feels really dry or looks really dull, or you just aren't on too tight f a budget, I'd recommend also buying a Garnier Fructis Treat deep conditioner. These are 3-in-1 products so you can use a small amount as a leave-in conditioner if your hair gets tangled between washes, or you can just use it as a deep conditioner periodically to help your hair get softer and more moisturized over time.
Other curly girl approved products available at Meijer
If any of these item listed above are out of stock, here are some other curly girl approved products that I've personally used and had good experiences with, that Meijer sells.
Clarifying shampoos (alternative for the suave clarifying shampoo)
Neutrogena anti-residue shampoo.
Curly girl approved shampoos (alternative for the pacifica pineapple curls shampoo)
Pacifica Salty Waves Shampoo
Not Your Mother's Naturals Tahitian Gardenia shampoo (pink bottle)
Not Your Mother's Naturals matcha green tea shampoo (Green bottle)
Johnsons kids curl defining shampoo (pink bottle)
Curly girl approved conditioners (alternatives for the pacifica pineapple curls conditioner)
Pacifica salty waves conditioner
Johnsons kids strengthening conditioner (purple bottle)
TRESemme botanique conditioner botanique coconut nourish
Curly girl approved gel (alternatives for the Twist weather-up gel)
LA looks sports gel (blue)
LA looks mega gel (Yellow)
Garnier Fructis pure clean gel
Not Your Mother's Curl Talk Gel
Curly girl approved deep conditioners (alternatives for Garnier Fructis Treats)
Hask argan oil intense deep conditioning hair treatment (yellow foil packet)
Hask keratin protein deep treatment (pink packet)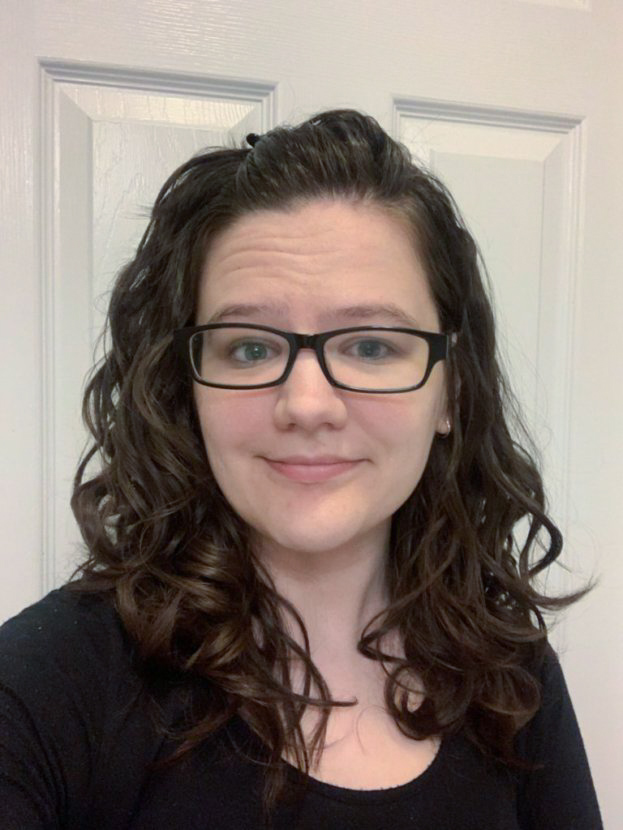 The results I got from using this meijer starter kit and routine. 
Why these products?
The Sauve daily clarifying shampoo is what you'll use on your first wash, to remove any product build-up that you may have from previous washes. Then you'll keep using it about once a month to do a clarifying shampoo which is when you remove buildup.
The Pacifica curls shampoo and conditioner are curly girl approved, fairly affordable (about $10 each). The shampoo gives me a good, yet gentle clean, and the conditioner offers nice 'slip' making my har easy to work with while still in the shower.
The shampoo has some protein but they're fairly low in the ingredients list which tells me the protein amount is pretty low. The conditioner is protein-free, so as a set I think they should work well for a lot of hair types and varying protein needs.
I chose the Twist weather up gel because I think it may appeal to people who are new to using gel. It doesn't feel as "products" in my hair as some other gels. It's really lightweight, and has a good amount of hold without creating a hard cast.
I do get a soft cast from it even though it says it is crunch-free…I like that it does create a cast. Especially when you are new, getting at least a soft cast will let you know if you've got the product well distributed over your hair or not.
I recommend the Garnier Fructis Treats (for those who need it) because it's a really affordable product that can be used in multiple ways. They are protein-free so there is no risk of protein overload. If used as a leave-in conditioner I'd recommend using a pretty small amount, like a pea-sized amount at first. If you use too much, it may be too heavy for wavy hair.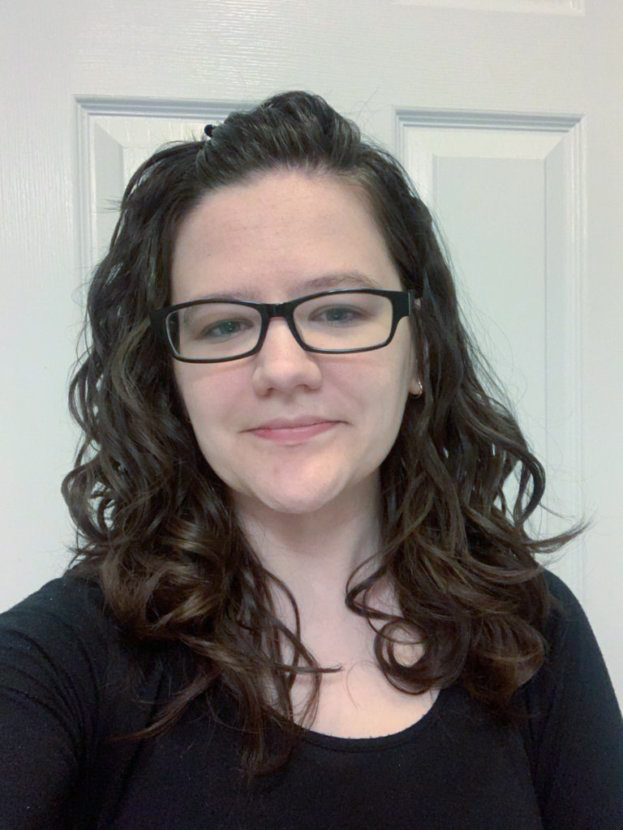 My results from this Meijer curly girl method routine. 
Meijers Curly Girl Method Hair Routine For Wavy Hair
For your first wash day (aka reset wash):
1. Get your hair soaking wet in the shower. Use the Suave clarifying shampoo on your scalp and hair. This is a strong shampoo so it may make your hair feel a little unpleasant. If your hair is tangled at this stage, leave it be for now. Don't try to detangle a this step, just try to get your hair and scalp good and clean. Rinse the shampoo out.
2. Apply the Garnier Fructis Treat if you bought it. If you didn't, apply the Pacifica Pineapple Curls conditioner. Whichever conditioner you use, let it sit in your hair for 3-5 minutes. I like to use a large hair clip to get my har out of the way so I can wash my body and shave at this time. Rinse the conditioner out.
3. At the end of your shower tilt your head in various directions to make sure that your hair isn't stuck to your scalp. You can use your fingers to lift your hair off your scalp if you need to.
4. Lower your hair into a t-shirt or microfiber towel and plop your hair. I have a how to plop your hair tutorial if you need it. Keep your hair in the plop for 10 minutes.
5. Take your plopping t-shirt or towel off your head. Apply the Twist weather up curl defining gel evenly over your hair, getting the whole length of your strands while avoiding your scalp. I squirt a half-dollar sized circle of gel into my palm three times with this gel to get good coverage in my dense air that is a little past my shoulders.
If your hair is less dense or shorter you likely should use less, if your hair is super dense or longer than mine, you'll likely have to use more. When you're new, it takes some experimenting to learn how much gel your hair needs.
6. Diffuse your hair or air dry. Try not to touch your hair as it dries anymore than you absolutely have to, as touching it too much could disrupt your results. If you want to diffuse but aren't sure how, I have a blog post sharing four ways to diffuse your hair. Whether air drying or diffusing, it's important that your hair gets 100% dry before you go to bed.
7. After your hair is 100% dry, squeeze or scrunch your hair gently to break the "gel cast" – that slightly stiff feeling that your hair (hopefully) has. If your hair doesn't feel stiff at all, you probably didn't use enough gel so you'll want to use more next time and you may get better results.
Note – this "first day" routine is not a typical wash day routine!
It is a clarifying routine with a deep conditioning treatment in it because clarifying shampoos can be a bit stripping. You do this when starting the curly girl method, and then about once a month after that. Your other wash days will not use the clarifying shampoo, and won't use the deep conditioner (or won't involve leaving the conditioner in your hair for as long).
Check out my post on clarifying wavy hair to learn more about when to clarify, and why.
You don' have to wash your hair everyday. On non-wash days you can do nothing, or you can refresh your waves/curls. I have an article about the best ways to refresh wavy hair if you want to try refreshing.
On your second wash day (and most other wash days) make the following edits to the above routine.
For step one, instead of using Suave clarifying shampoo, use Pacifica curls pineapple shampoo.
For step two, instead of using the Garnier Fructis treat, use Pacifica curls pineapple conditioner, and only leave it in your hair a minute or two before rinsing it out.
Steps three through seven will be the same.
As you go, you can start to make edits to your routine to experiment with what works for you. For example, you may try to skip plopping to see if you get better results from adding your gel while your hair is wet rather than when it is damp. I have a post on damp styling vs wet styling if you want to check that out.
This routine is just a starting point, once you start to see things that you'd like to improve, you can look up methods that may work better for you and your hair gals. For example, if you want more volume you can check out my how to get more volume in wavy hair post. If you want less frizz, you can check out my how to fix frizzy wavy hair post, and so on.