A couple months ago I got a devacut on my wavy hair. It didn't turn out like I had hoped…but I still benefitted from the experience. One of the best parts of the experience was that my stylist told me that I have fine hair.
I didn't know this! I had previously believed that I had normal to thick hair strands, as that's what results I got from a microscopic hair analysis test I did a couple of years ago.
While I would typically be inclined to believe the microscopic analysis over the stylist, when I thought about it, it made SO MUCH sense that my hair is fine rather than normal to thick. I had always thought that my hair didn't behave the way that my hair type 'should'. It makes way more sense that I just had my hair type wrong.
I often see others in wavy/curly communities recommend to newbies that they determine their hair type before they try to determine a hair routine that will work for them. I understand the logic behind this, but I also have found that it can be tricky to determine your hair type, which is why I don't often give that advice myself.
However, I have now come up with a set of tests that I find to give the most accurate hair type results. So check out my post how to test your wavy hair type if you want to use my method for determining your hair type including porosity, density and thickness.
So first, I'll share how to tell if you have fine hair and then I'll go into what techniques or practices may work best for you if you have fine wavy hair.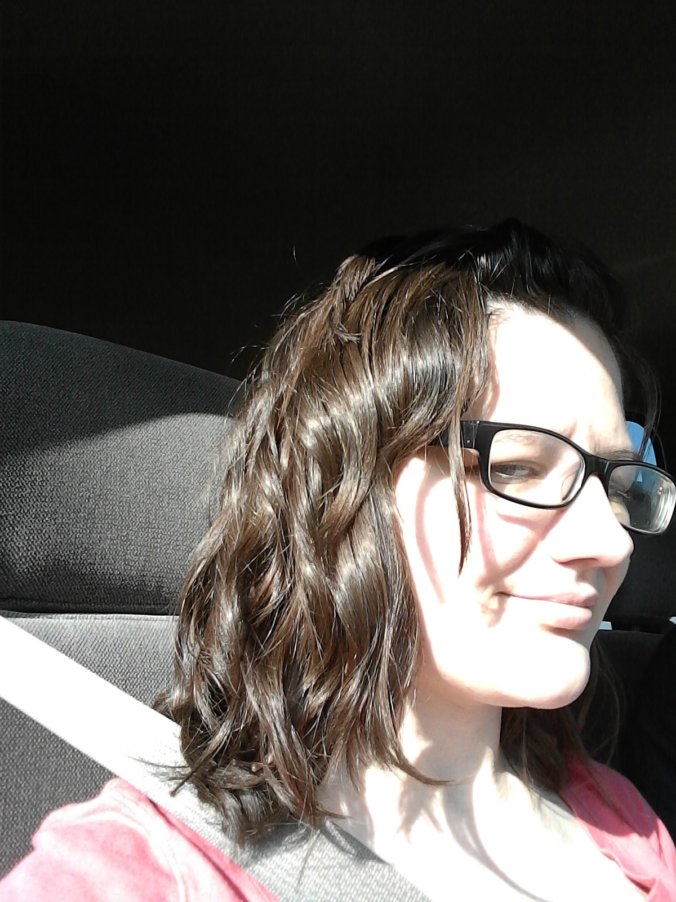 How To Determine If Your Hair Is Fine
Take a single hair and place it between your thumb and index finger. When you look away from your hands, ask yourself if you can feel that hair. If you can't really feel the hair, then your hair is fine!
I had heard about this test early on, and had initially thought my hair was fine. However, microscopic hair analysis told me that my hairs ranged from average to thick thickness, so I believed that for a long time. I now believe the hair analysis was incorrect, and the "finger test" and my hairstylist were correct.
How To Care For Fine Wavy Hair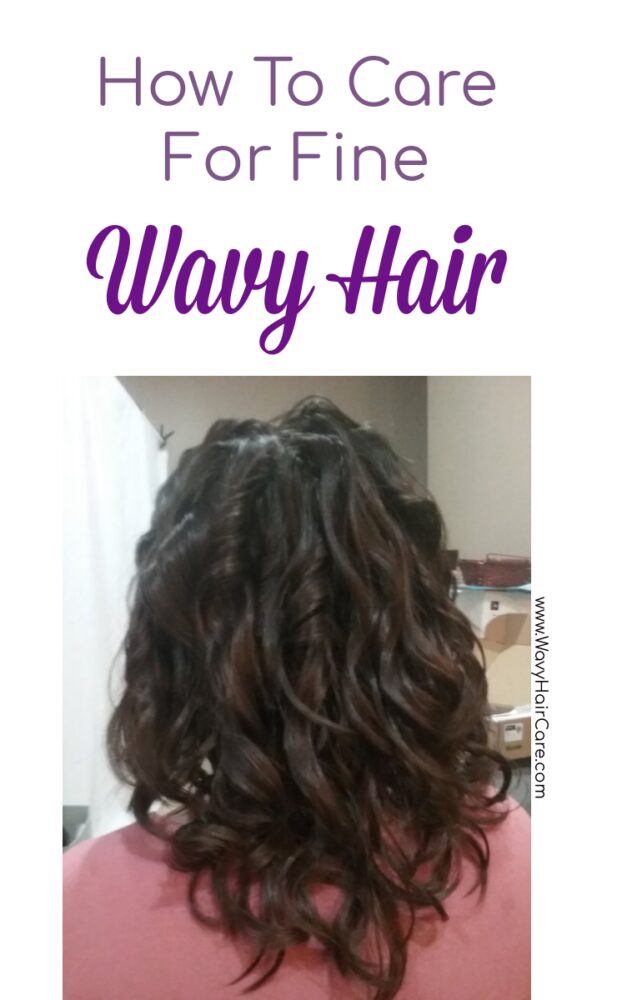 1. Less Is More With Conditioning Products
Fine wavy hair is likely to be easily weighed down by conditioning products. Fine wavy hair is often smoother than thicker hair, too – so it may not need as much help from conditioners to be soft and manageable. Most likely you can get away with using a "light" (low or no oils/butters) conditioner, and a relatively small amount of it.
Many in the wavy hair community talk about using so much conditioner that your hair will feel like seaweed. If your hair is fine, you likely don't need to use anywhere near that much. I use about a quarter-sized amount in my hair that is fine but dense, and a little bit past my shoulders in length.
Fine hair may not need a leave-in conditioner or cream, and may be easily weighed down from those products. If your hair does need them, I'd recommend using a very small amount and emulsifying it really well.
2. Less Is More With Water – To An Extent
Most of the time if you come across a curly girl method routine video, they'll recommend adding gel to soaking wet hair. I thought that was the only way to apply gel when I was new to the curly girl method myself, because it's what all the routines I came across said to do.
I didn't know that this was just one type of styling and it's called "wet styling." You can also damp style! It just isn't talked about as much in curly hair groups because most people with curly hair get their best results by wet styling.
For my fine wavy hair, damp styling works much better. If I apply gel to soaking wet hair, my results will be elongated or stretched out, and my roots will be pretty flat, as a result of the water weighing my hair down.
When you add gel, that's basically the time that your hair starts trying to preserve the shape. So if I apply gel to my wet hair, it's kinda stretched out. Where if I plop my hair first, it starts to spring up a little bit more, as it's not as heavy from all that water anymore. Then I apply gel at that damp stage, and the shape preserved is tighter, more voluminous and more bouncy.
Check out my post on damp styling vs wet styling wavy hair to see the difference it makes on me.
However, if I wait too long and apply gel when my hair has gotten a little too dry, that can give me really stringy results as it keeps my curls from clumping well. It requires balance, and it took trial and error with plopping my hair for different lengths of time to determine what worked best for me. For me, it's about 10-15 minutes of plopping and then adding products.
Confused about what the heck plopping is? See this blog post of mine – How to plop wavy hair.
PS – If your hair is easily weighed down by water, you may find that you get better results by diffusing rather than air drying. See my post air drying vs diffusing wavy hair to see the difference it makes on my hair.
3. More Is More With Styling Products With Hold.
Fine hair is more likely to be delicate or kind of weak, which means it needs strength or support from stylig products to maintain its style. My hair does best with strong-hold products.
Unfortunately, I find that some products market themselves as having a strong hold but perform more like a soft/medium hold. I've also found some products that advertise themselves as having a soft hold that perform like a hard hold. That's frustrating! You can check out my mousse comparison post and my gel comparison post to see which hair products I find to truly have hard hold.
4. Your hair may like a lot of protein even if its low porosity
Frequently when reading about moisture vs protein and/or about porosity, you'll see people state that low porosity hair doesn't need much protein, while high porosity hair needs a lot of protein.
I've known for quite a while that my hair is fairly low porosity, yet it loves protein! I was confused about this until I learned that my hair is fine. It's not discussed often, but fine hair tends to like protein more than coarse hair, because fine hair is weaker and needs the support!
The main place that I learned that fine hair needs more protein was on the science-y hair blog post Protein 101. That blog is an awesome resource for learning about hair, by the way!
5. Fine hair may do better with mousse than gel.
Some gels can be too heavy for fine hair. Mousse is really light, so many people with fine hair find that they prefer the results they get from mousse rather than gel. I have a whole blog post about the pros and cons of gel vs mousse.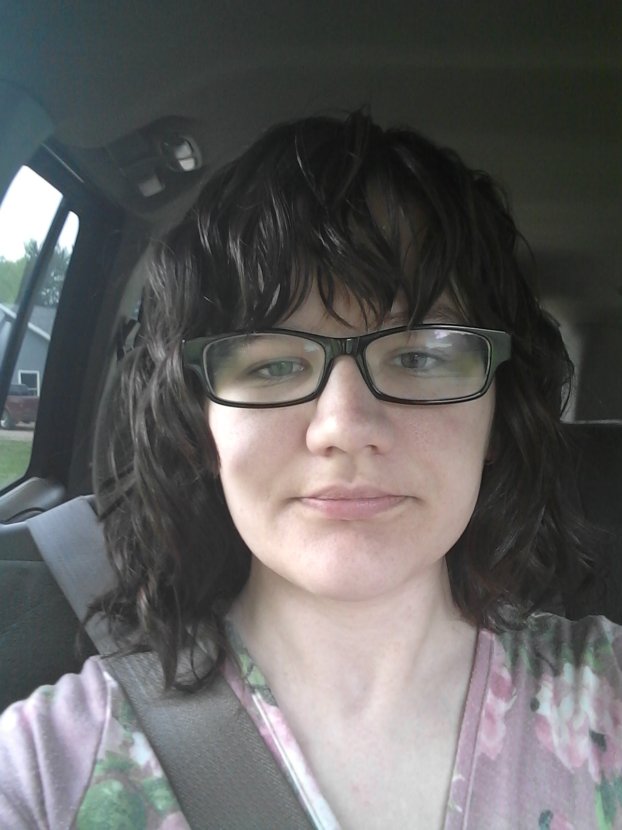 What's the difference between fine hair and thin hair?
People commonly confuse thin hair and fine hair. Fine hair is referencing individual hair strands, while thin hair references how much hair you have on your head (as in how dense your hair is).
In my case, my individual hairs are fine but dense, meaning I have a LOT of hairs, so my hair looks thick despite my individual strands being fine.
Other people sometimes have thick individual strands, but not have a lot of individual hairs, but their hair may still look fairly thick because their strands are large…but when their hair is wet, you can see a good bit of their scalp because they don't have that many individual hairs…their hair is not very dense.
If your hair looks really thin, it's likely fine AND thin, aka fine and low density.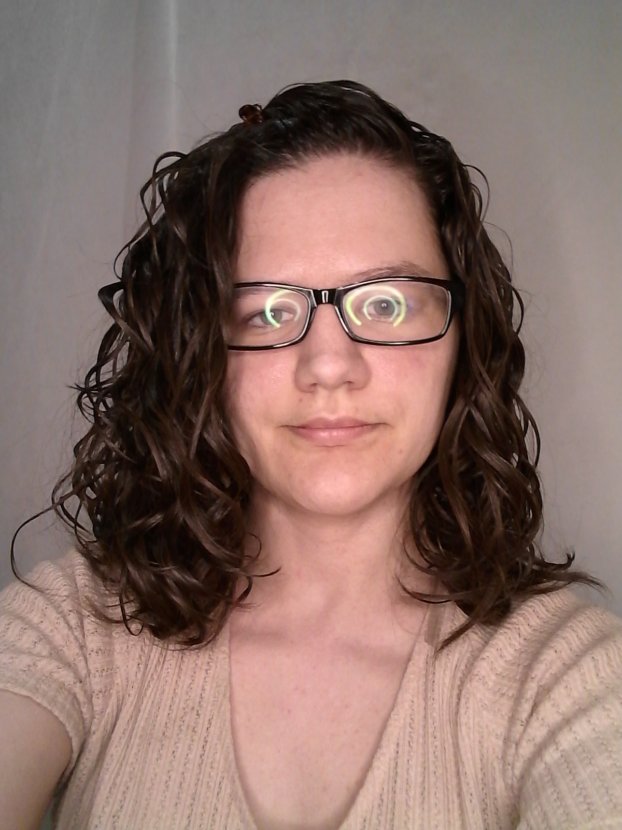 Fine hair that is also thin may have unique needs.
If your hair is fine and low density, it may have different needs from hair that is fine and dense or fine and average density. Hair that is fine and low density may do better being styled with just a texturizing spray. I've seen a lot of people with fine and low-density wavy hair say that gel is too heavy for them, but mousse makes their hair stringy.
I have found that some gels are noticeably heavier than others, and that is even true for some mousses. I've also found that some products help my clumps, while others make my clumps thinner. So, I would recommend trying at least a few gels and a few mousses before writing off the entire product category.
Fine hair may be different from baby-fine
Most often, I just hear people discuss whether hair is fine or not. I personally think that there could be some benefit to differentiating between fine hair and VERY fine hair.
People often refer to really fine hair as 'baby fine' hair. In some ways, it seems that baby-fine hair may act more like fine and low density hair in that it may be too fragile to respond well to mousse, and may do best with just a texturizing spray.
If you have fine hair, especially if it is 'baby fine' or fine and low-density, please share what does and doesn't work for your hair in the comments. I'm sure it will help others with the same hair type!