What you need to start the curly girl method
A clarifying shampoo to use for your reset wash. This should have a sulfate cleanser, but should not include silicones.
A sulfate-free shampoo (aka low-poo) or a cowash.
A silicone-free conditioner.
A silicone-free gel.
If you want an easy way to check if a product you're considering purchasing meets the curly girl method standards, you can try sites like IsItCG, CurlsBot or CurlScan.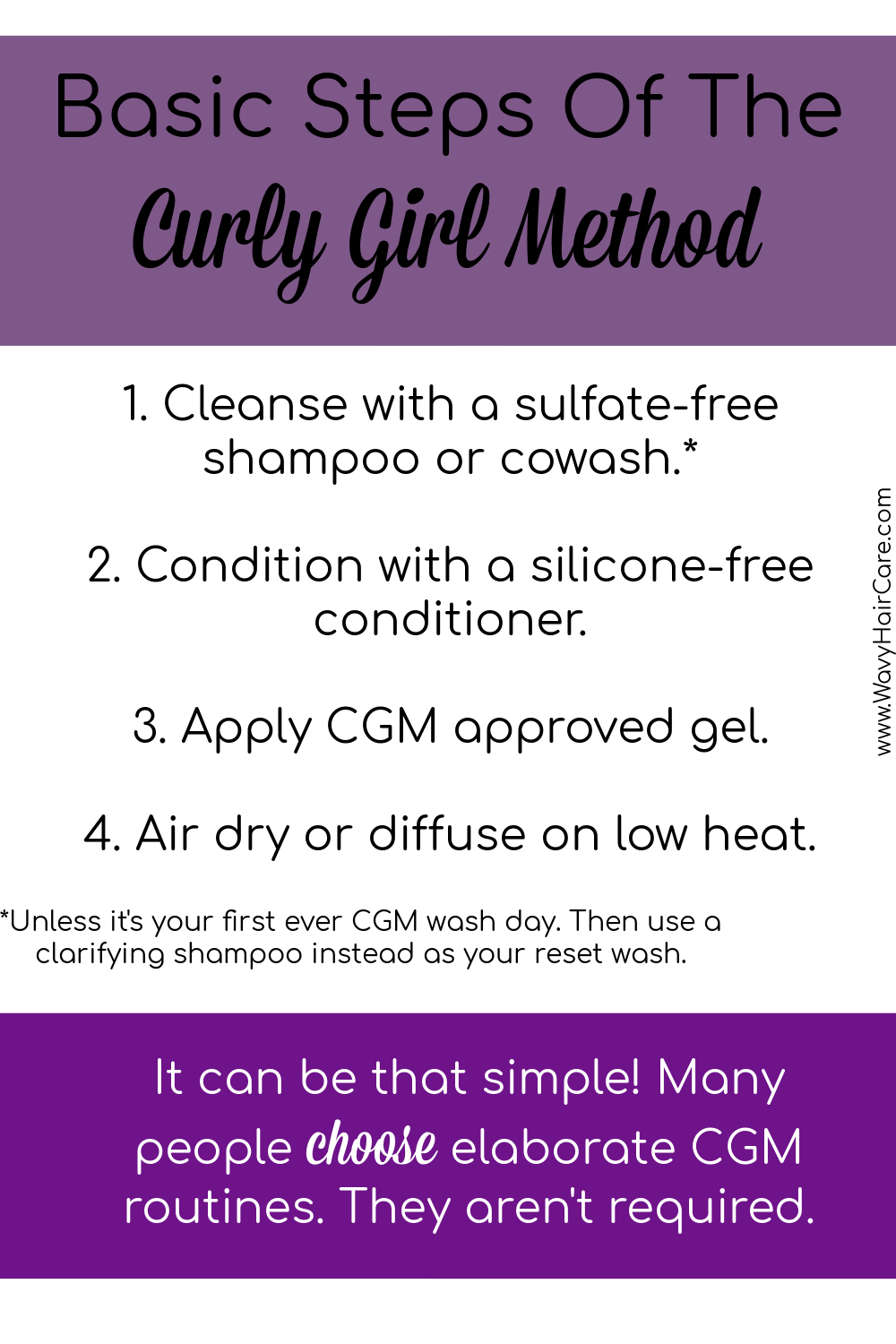 The basic steps of the curly girl method
Day 1 of the curly girl method
Reset wash. You'll wash your hair with a clarifying shampoo. This is referred to as a reset wash because it's supposed to reset your hair after using silicones
Condition. After the clarifying shampoo you'll use a CGM approved conditioner on the length of your hair.
Gel. After the conditioner you'll apply a CGM approved gel.
That's really it for day 1. How you choose to apply your gel, whether you choose to plop or microplop or neither, whether you choose to air dry or diffuse, if you diffuse which method you use for diffusing, and any other options? Those are really up to you.
After your first wash day, your wash days will involve:
Cleanse using a CGM shampoo or cowash.
Condition the lengths of your hair with a CGM approved conditioner.
Hold. Apply a CGM approved gel for hold.
What To Avoid On The CGM
Using a blow dryer without a diffuser.
Using high heat on your blow dryer while diffusing.
Curling irons
Flat irons
Sulfates (after your reset wash, that is)
Drying your hair with a traditional towel (use a microfiber towel or a cotton t-shirt instead)
Drying alcohols in any of your hair products.
Silicones in any of your styling products. Or non-water-soluable silicones if you're more generous with your understanding of the CGM rules.
Daily washing. Reduce washing as much as you can, every 3-4 days is what the book suggests for wavies.
Combing or brushing. Only finger-detangling is permitted on the curly girl method.
Bleaching your hair.
Using chemical treatments (perms or permanent straightening treatments) on your hair.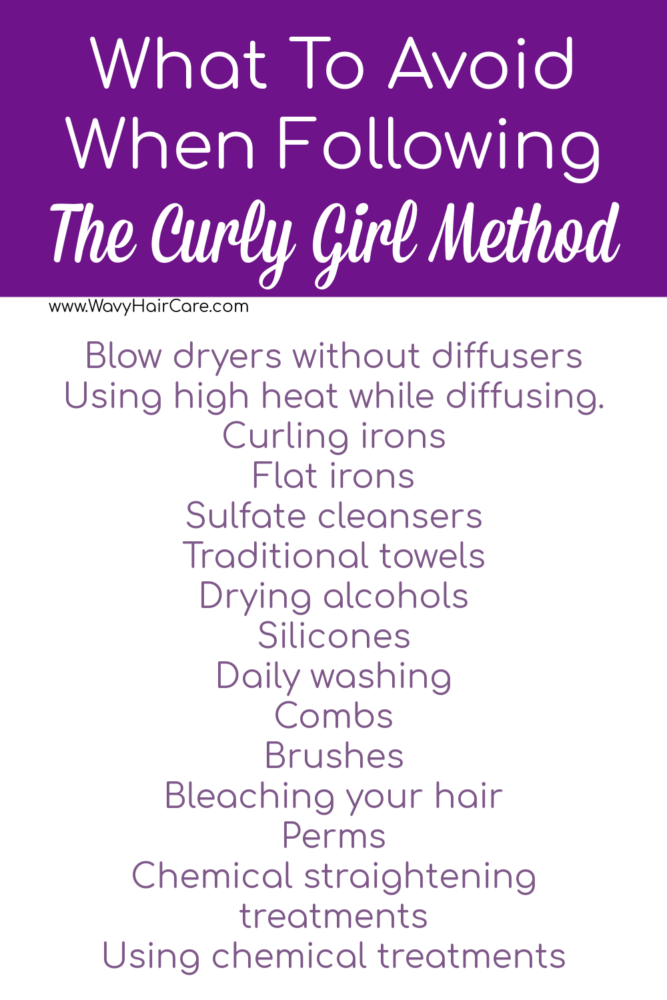 Are Water-Soluble silicones CGM approved?
There is debate about whether the official curly girl method allows water-soluble silicones or not. The book just says to avoid silicones, it doesn't discuss water-soluble silicones. However, the core reason why the book tells you to avoid silicones is because it says they can build up on the hair and can only be removed with sulfate shampoos. Water-soluable silicones are known to be removable with just water, so some interpret that to mean that they are okay while following the curly girl method.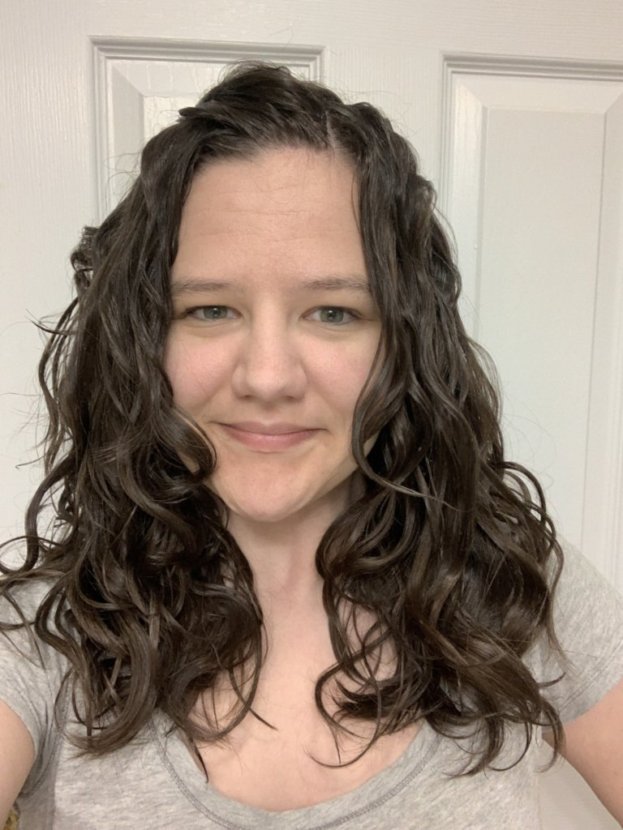 Does CGM work on wavy hair?
This really could be a whole blog post in and of itself. In my opinion, parts of it do, and parts of it don't. I think trying the curly girl method is often a good place for people to start when working to embrace their waves. I'd recommend tweaking it once you learn what does and doesn't work for you personally. I have a blog post on how to modify the curly girl method for wavy hair.
How long does it take to work?
If you are used to brushing your hair and not using gel, you'll see a change in your hair on your first wash day. You'll likely also see your results improve as you experiment with different styling techniques or products that work better for your hair. If your hair has been damaged, you can see your hair continue to improve for months or even a few years, as that old damaged hair grows out and healthy new growth replaces it.
If you are used to using products with hold and not brushing, you won't likely see any immediate changes in your hair's appearance just by switching from non-CGM approved products to CGM approved products. You can still see your hair benefit as you try different styling techniques, as you find products that work well for you, and as any previous damaged hair grows out.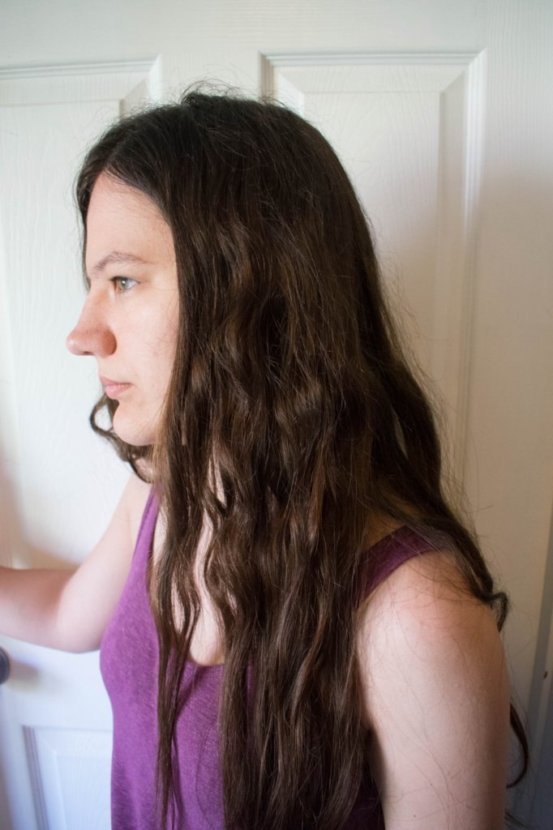 My hair just before I started the curly girl method. This was a low frizz day at that time.
What are the core beliefs of the curly girl method?
The curly girl method is based on the idea that sulfate cleansers are too harsh for textured hair. It's also based on the belief that silicones cause build-up which can only be removed from the hair by using sulfates. Meaning, to stop using sulfates you also have to stop using silicones. The CGM also believes that drying alcohols are harsh on the hair, and that blow dryers and heat tools are highly damaging (even if used on rare occasion) so they should be avoided.
Sometimes, people think the curly girl method is based on a belief that silicones are too heavy for wavy or curly hair. This is not true. The curly girl method isn't "against" silicones due to their weight, silicones aren't necessarily heavy. The CGM believes silicones are harder to remove than silicone-free products.
While you don't see it discussed in curly girl method groups online, the curly girl method is based on a belief that natural products are safer than manufactured hair products.
I learned about and practiced the curly girl method for over 3 years before buying the curly girl method book. I thought I knew all about it, but the book isn't the same thing as what people call the curly girl method online sometimes. If you're curious to learn more about the true curly girl method check out my post on the true curly girl method vs the internet version.
Will The Curly Girl Method Make My Hair Curlier?
Until you try, here's no way of knowing for sure if the curly girl method will make your hair curler, or if it won't change its texture, or if it will make it straighter. All three are outcomes that people experience.
Advice for CGM newbies:
Start slow, and don't buy all the products. Technique matters more than products. Try to really watch your techniques to see if you can get results you want without buying new products. Most "problems" are better solved with technique changes than product changes. I set out to prove this once, in my blog post do products or styling techniques matter more?
Try to start paying really close attention to how your hair looks and feels. You can learn to feel your hairs moisture protein balance and if you have build up or not over time if you really start paying close attention to how your hair feels and acts. Prior to the curly girl method, I thought my hair always felt the same. In reality, my hair does have tiny changes it how it behaves (Such as how bouncy it is or isn't) and how it physically feels, as well. It is subtle, so you have to really pay close attention to gain this insight.
Keep a hair journal sharing what products you used and what techniques you used. Take photos, too. You'll be shocked what you can learn about what does and doesn't work for your hair if you write it down.
I used to think just doing my hair would be enough, but once I started writing it down and analyzing different wash days later, I was shocked how much more I could learn. I was also shocked that I'd sometimes "remember" having a bad wash day, but looking back at pictures my hair was fine or even good! Sometimes mood impacts our perception a lot. Having photos to compare can help minimize that mood-based bias.
Make one change at a time. It can be easy to read blog posts or watch videos about wavy hair and to want to try three or four new things on the same wash day. Try to resist that urge, and make just one change at a time.
If you try to change multiple new things at once, regardless of whether you do or don't like your results, you won't know what caused the change. If you make just one change at a time, you'll then know that whatever changes you see in your results should be caused by that one change that you made.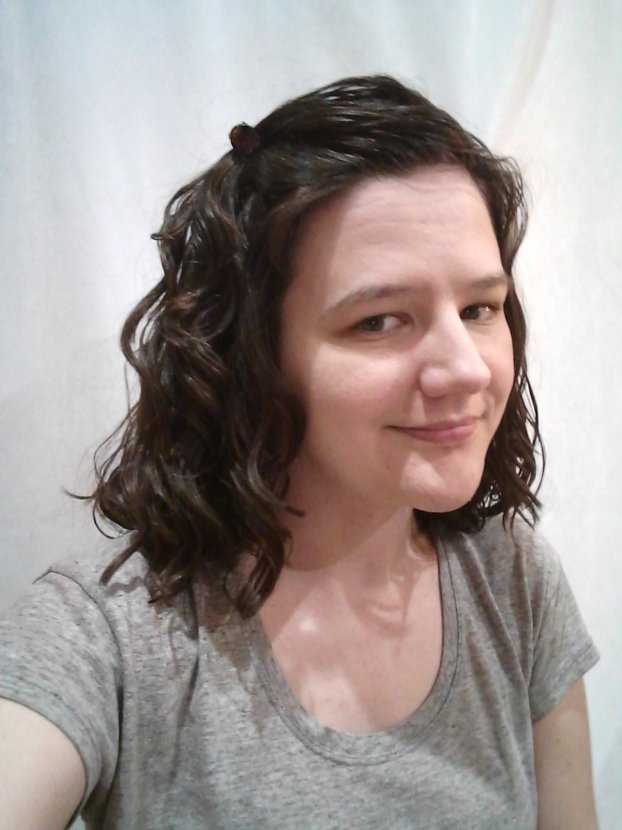 Can You Do The Curly Girl Method On A Budget?
It's easy to get the impression from the internet that everything curly girl method approved is expensive. This isn't true! There are really affordable products out there that are curly girl method approved. Almost all the products I use are under $10 each.
You can visit my wavy hair product recommendations page for a list of various products that I recommend. Not everything listed on that page is curly girl method approved, but I try to make a note of it if a product I'm recommending isn't curly girl method approved.
If you're looking to start the curly girl method on a tight budget, you might like my dollar tree curly girl method routine blog post. Or if you have a budget but it isn't as tight, my Walmart curly girl method routine is under $20.
What about mousse, oils, leave-ins, curl creams??
The curly girl method handbook suggests rinsing out all of your regular conditioner and just using gel for people with wavy hair. Even for those with type 3 curly hair, it suggests just leaving in some of your rinse-out conditioners rather than buying a specific leave-in conditoner. It doesn't talk about curl creams, oils, mousse, etc.
That said, it doesn't specifically forbid the use of leave-in conditioners, creams, oils, hairsprays, etc. It more just skips over them. If you want to experiment with other products, you do you. They just aren't part of the curly girl method book for wavies. Personally, I don't find that my hair needs anything other than shampoo, conditioner, and a product with hold (Gel or mousse).