Wavy Hair Before And After Curly Girl Method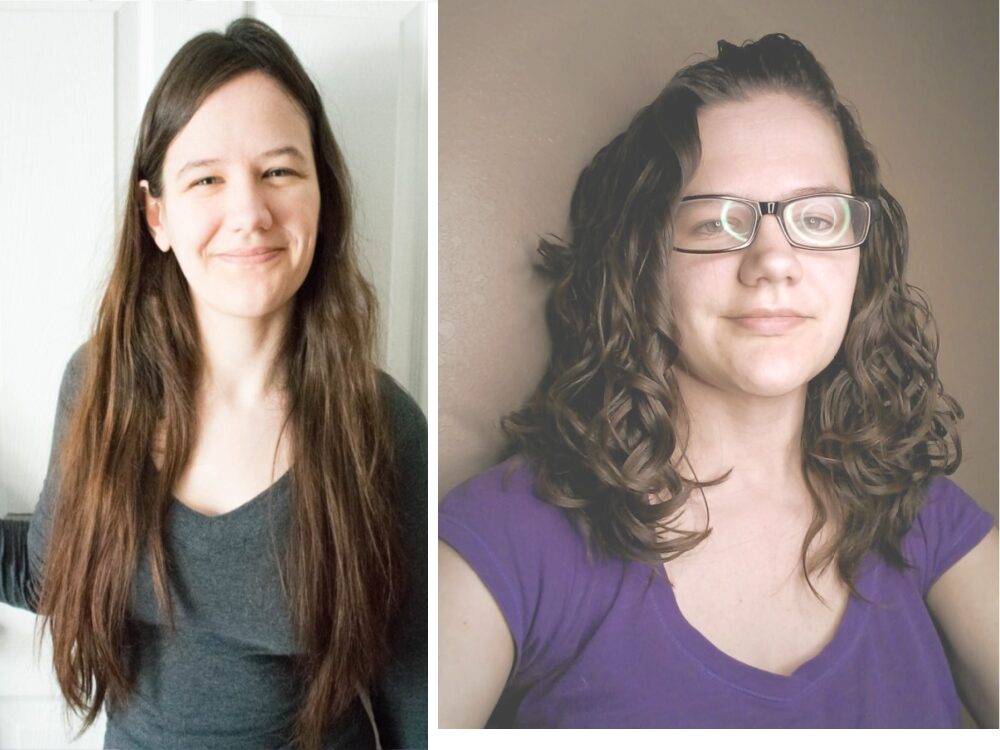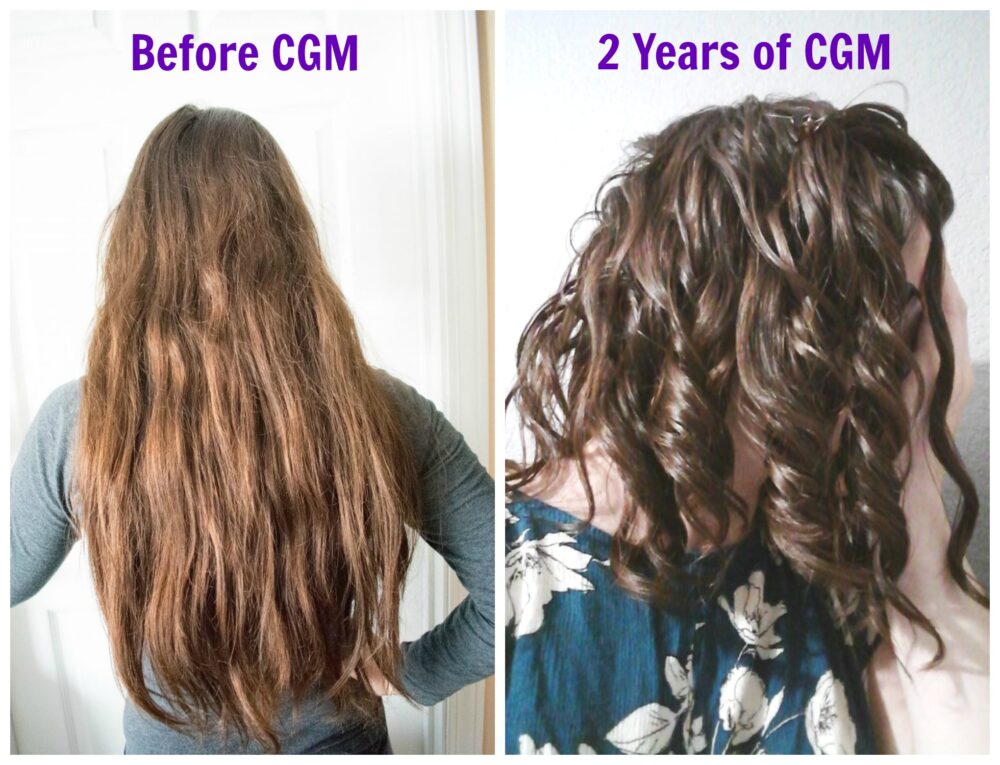 This is my wavy hair before and after the curly girl method. Before starting the curly girl method on the left in both photos, and 2 years into the curly girl method on the right in both photos. 
The curly girl method isn't magic or anything. In my experience, it certainly has helped to make my hair healthier. It feels softer, stronger, and looks shinier than it used to. My hair became wavier.

All of these photos were after starting the curly girl method. From the very beginning on the left, working up to the current day on the right.
I realized my hair was wavy when I was 26. How can you live 26 years without realizing your hair texture? Well, I was brushing my hair as soon as I got out of the shower, and letting it air dry. I also kept my hair very long from the time I was in my late teens.
As a preteen and teenager, I straightened my hair daily. I remember people asking me 'why do you straighten your hair when it's already straight?" and my answer was "it makes it less poofy!" or "it makes it sleeker." I never really understood why using a flat iron on my hair made it sleeker, or less poofy.
Now I realize that the poof was brushed-out waves, and straightening my hair removed that remaining bit of wave, which is why it became sleeker once fully straight. This was a sign that my hair was actually wavy.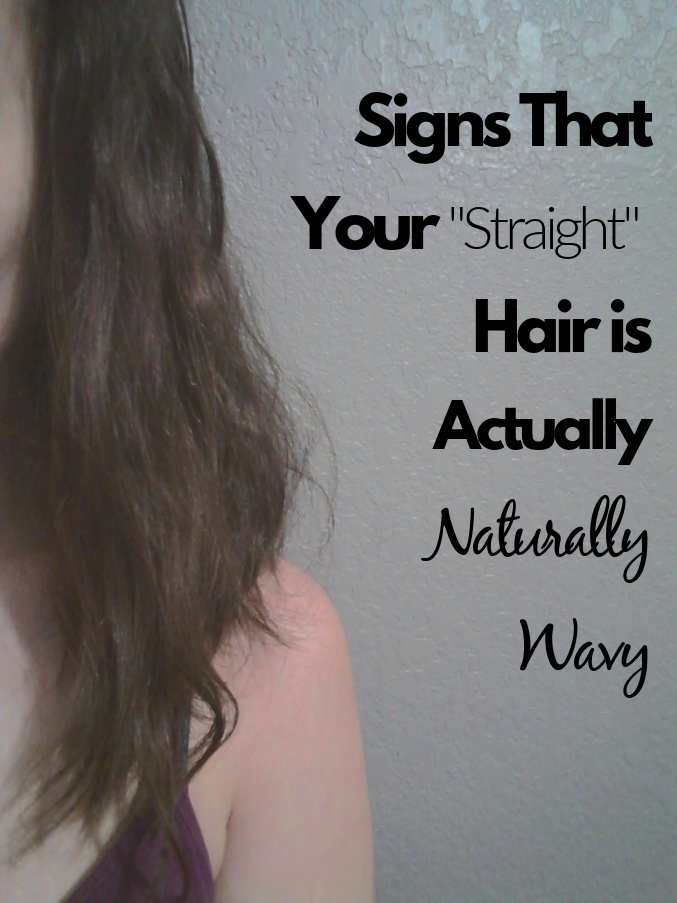 Signs That Straight Hair Is Actually Wavy Or Curly
It's wavy when wet, but dries straight. 
Your hair looks poofy or fluffy.
The ends of your hair flip in or out instead of staying straight. 
Your hair is very frizzy, especially when it is humid. 
Your hair gets very thick and puffy when you cut it short. 
When your hair is cut wet, it's shorter than you wanted once it dries. 
Your hair isn't pin-straight, it has bends or twists in it sometimes. 
Having hair that looks straight but is poofy is one sign of having wavy hair or curly hair. How my hair looked when wet was another sign that it was naturally wavy, not straight. It wasn't straight when wet – it was wavy!
Hair that is wavy when wet but straight when dry might be naturally wavy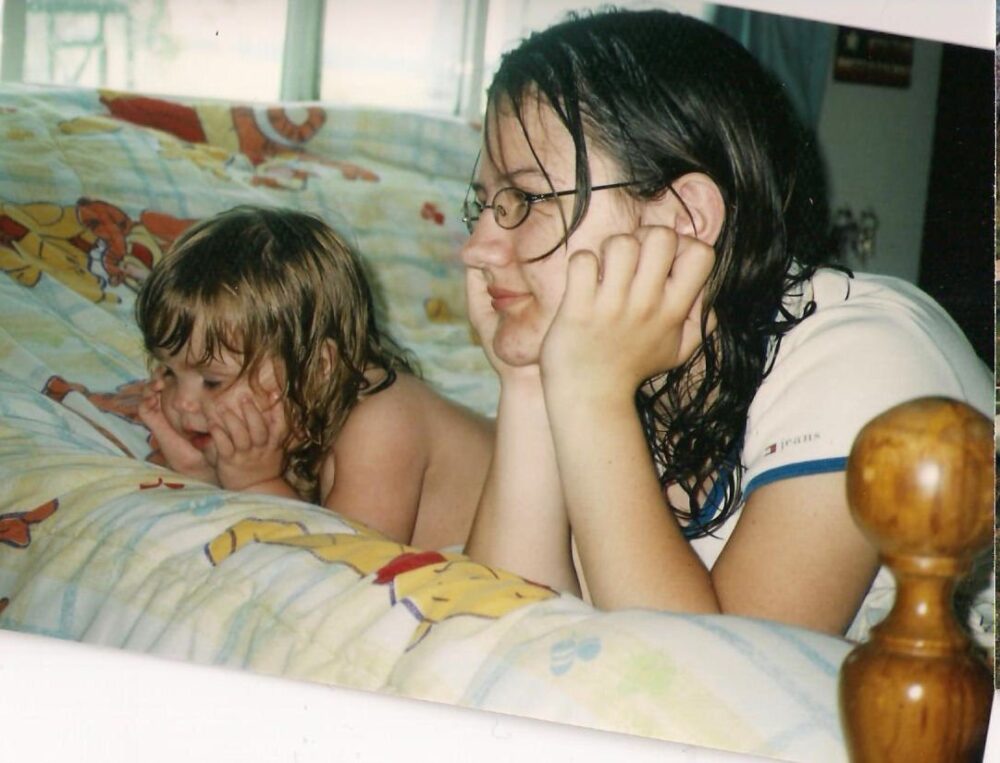 This is my wet wavy hair when I was about 14. When it dried, it mostly looked straight. However, in hindsight, I am able to see signs of waves in my dry, brushed hair! Prior to learning about the curly girl method, I basically saw any non-curly hair or VERY wavy hair, as straight.
However, I can tell in lots of my old photos that my hair was never 'perfectly' straight, even when brushed out. I now know that these vague waves showing up, especially after brushing, was a sign that my hair was actually wavy.
I strongly believe that even as a child, if I had avoided brushing my hair after getting out of the shower, I probably would have had more obvious, defined waves. Perhaps another way of thinking of this is – would your hair get straighter if you used a flat iron? If so, then it is not 'perfectly' straight right now.
Hair that poofs or curls at just the ends might be naturally wavy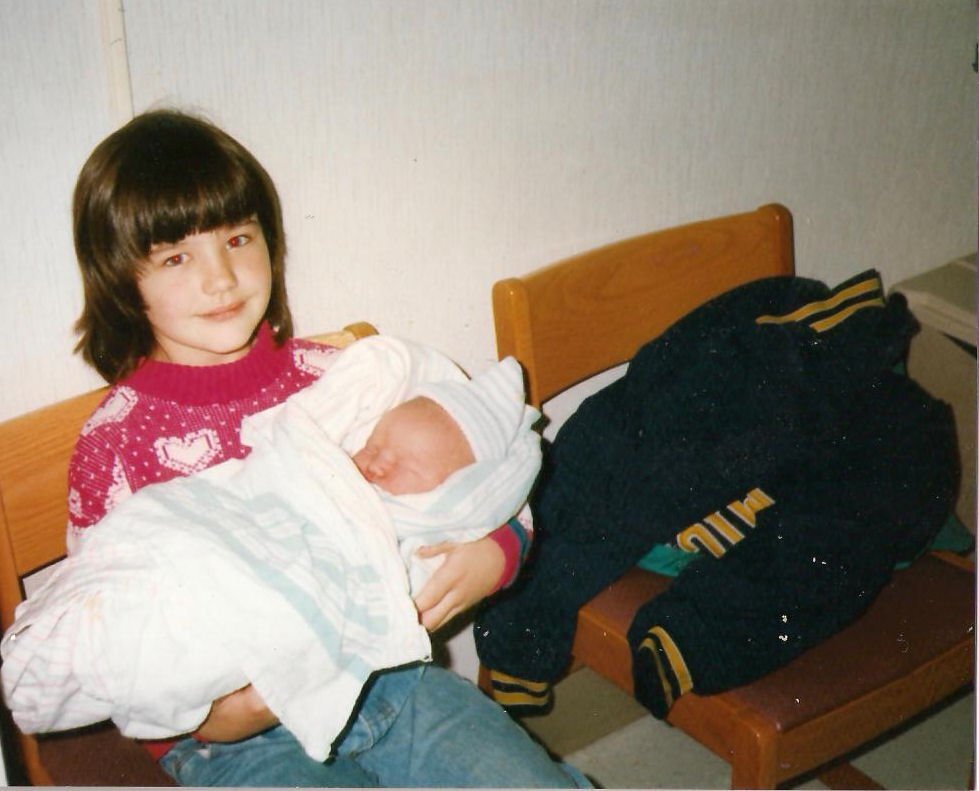 See how my hair is flipping sideways, and 'poofs' a bit at the end? Those are attempts to wave/twist/curl that were brushed out.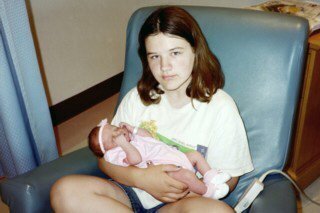 Here, the hair on one side of my head is curling under on one side, and just seems very thick/poofy on the other. Again, these are brushed out waves. It's common for brushed out waves or curls to look straighter on top, but to poof or wave/curl at the ends still.
Since discovering the curly girl method, learning about wavy hair and how it will fall apart if brushed, I often see people in public with poofy straight hair and know it is brushed out waves. It's very common for people with wavy hair to have no idea, and to treat their hair as straight hair as a result. Sometimes this is even true for curly hair!
Straight frizzy hair might be naturally wavy
Another sign that straight hair may actually be wavy is frizz. Frizz is what helped me to discover the curly girl method a couple of years ago. My frizz was just out of control. Check out these pics!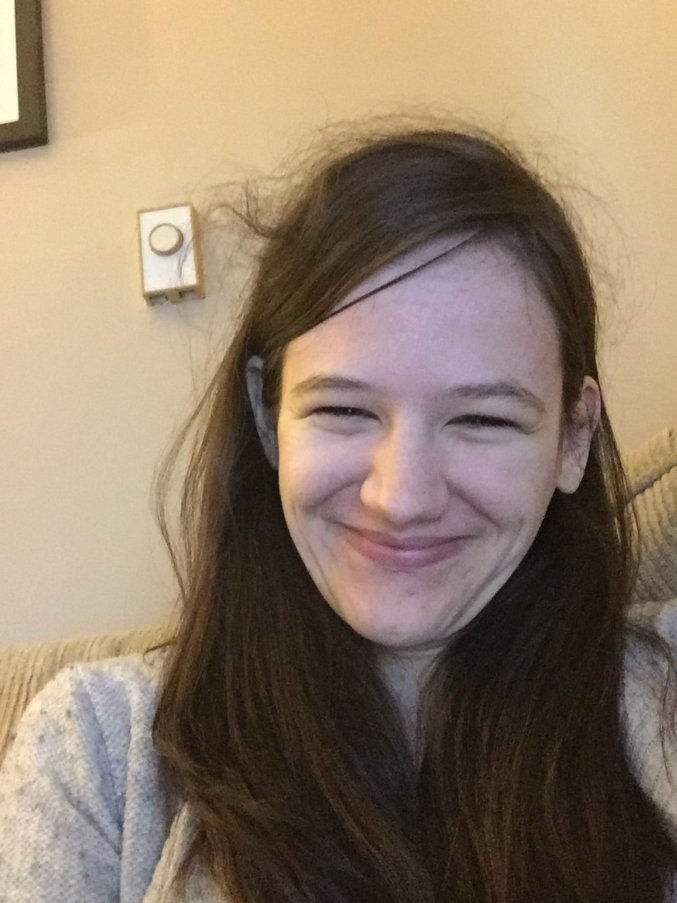 My frizz was so severe, that I was wearing my hair up anytime I left the house. This level of frizz is just not typical for straight hair! I tried all sorts of products that claimed to help with moisture or frizz, but none were good solutions until I started the curly girl method.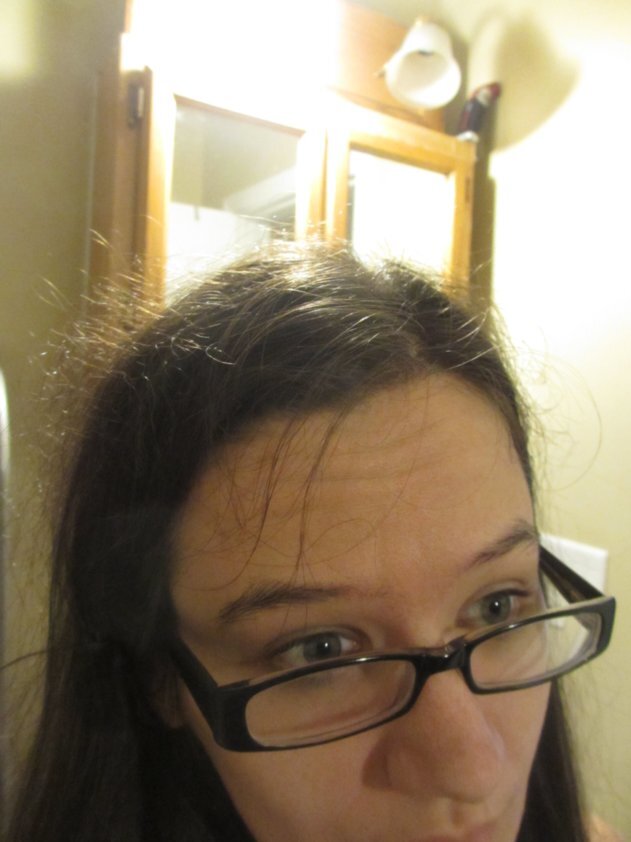 "frizz is a curl waiting to happen." says Lorraine Massey, author of Curly Girl the Handbook. While the curly girl method hasn't made my hair entirely frizz-free, it has significantly reduced my frizz. What used to be frizz is now more hydrated hair, and it's hair that is better able to stay in curl clumps.
Hair that poofs more when cut shorter might be wavy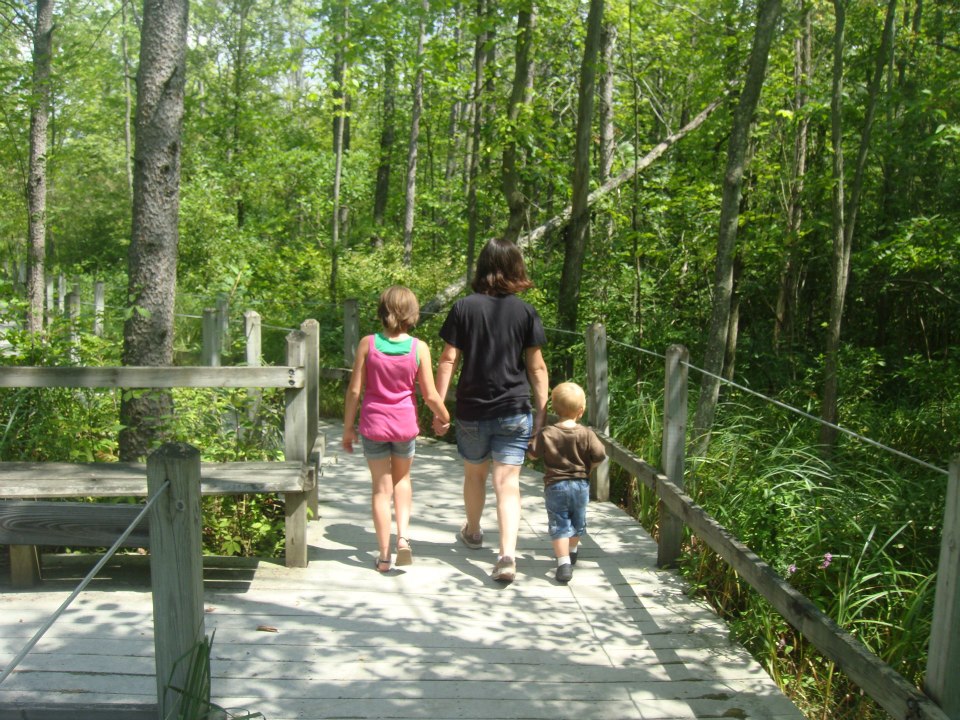 Another sign that my hair was wavy was how it would get poofier when I cut my hair shorter. For years I intentionally grew my hair out to make it less poofy. Whenever I got my hair cut shorter than about collar bone length, it would get poofy. This photo above when I had my hair cut shoulder length shows how it would poof a lot more.
After starting the curly girl method on my wavy hair, and getting a haircut, I saw my wave pattern tighten up a little. This is just the result of longer hair being heavier and being pulled down more. This wasn't a special dry curl cut either, it was a traditional haircut to simply remove length.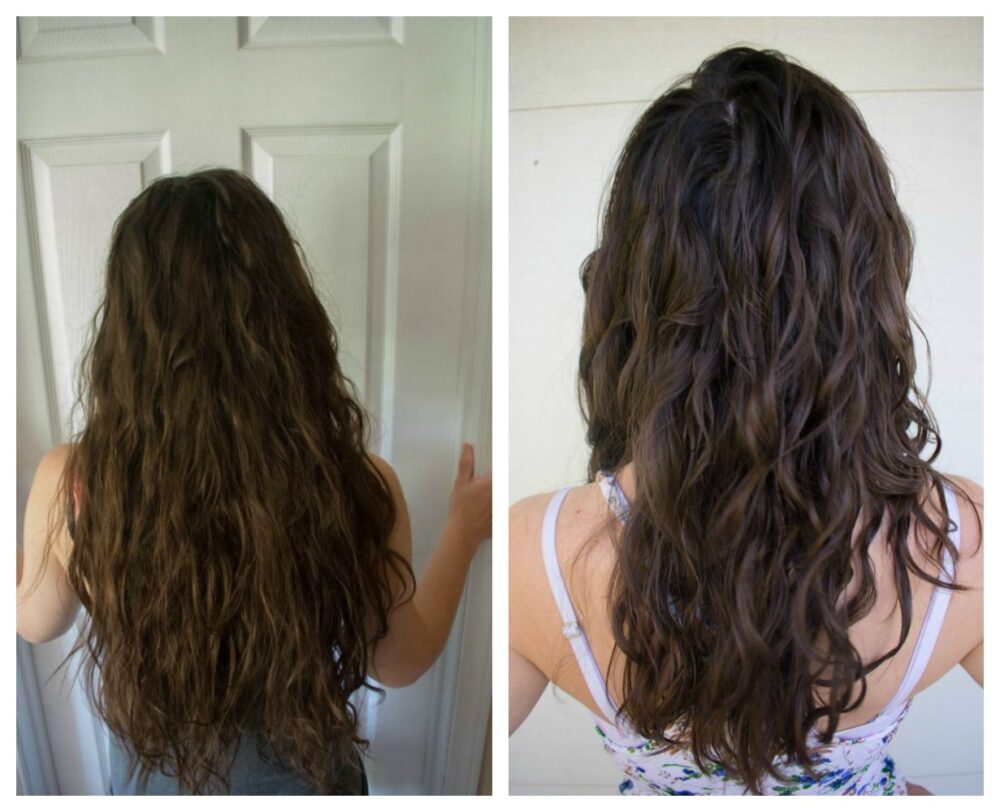 Will wavy hair get curlier?
If your hair looks wavy and is damaged, being gentler on your new growth may allow it to become curlier due to being healthier. Finding the right products might help your hair get curlier if your hair is currently weighed down or lacking protein. Sometimes diffusing hair dry or using styling products with hold also make wavy hair become curlier. 
When looking at before and after wavy hair photos of the curly girl method, you may be wondering if your wavy hair will get curlier. It certainly can happen, and often does. If you are in the habit of brushing your hair, but it still has a bit of a wave to it? It will likely wave/curl up more once you stop brushing it.
Using gel or mousse, and using a diffuser instead of air drying also help to preserve my hair pattern instead of letting it get stretched out or weighed down.
Damage is another factor to consider. If you have regularly used high heat on your hair (by using a flat iron or curling iron) dyed or otherwise chemically treated your hair, it may damage your natural texture. For people who start the curly girl method with damaged hair, they may find that their hair gets wavier or curlier over the course of several years, as their old, damaged hair grows out and new, healthier hair grows in.
I was not in the habit of using high heat on my hair or dying my hair prior to the curly girl method, but my hair got noticeably curlier over the first 18 months or so of the curly girl method. My hair was dry and brushed out. The curly girl method helped my hair lock in moisture, which made it healthier over time. This reduced frizz, added strength and shine, and made my hair stronger and more wavy.
Some people think their hair is straight, but the curly girl method shows them that it's naturally wavy. Other people believe their hair is a little wavy, and the curly girl method makes it more wavy, or even curly. While others even think their hair is straight, but the curly girl method shows that it's curly. Others find that the curly girl method doesn't make a significant difference in the appearance of their hair texture.
If you're curious about your hair texture, all you can do is try and see what results you get! You don't have to run out and buy curly girl approved products, even. Check out my post how to test if your hair is wavy for a way to find out before you jump into the curly girl method with both feet.
Once you test it, if your hair waves up a bit, I would advise that you look into the curly girl method a bit. I have an under $20 curly girl method starter routine that you can get at your local Walmart or order online if you are ready to buy products. Or a target CGM starter routine for wavy hair, dollar tree CGM routine, Amazon CGM starter kit, or Meijer CGM starter kit depending on what retailer you prefer.
Another post that may be really helpful to you next would be my post how to determine your wavy hair type. It helps you to determine your hair porosity, thickness, density and curl pattern, which can assist you with learning what products and methods are likely to work best for you.
The curly girl method is not a "one and done" magic solution. It takes trial and error to find out what products work best for your hair. The curly girl method is a journey, but I for one, feel it's well worth it. The curly girl method helped my hair a lot and I feel more confident in my appearance now.
Ready to learn more about the curly girl method or other forms of naturally wavy hair care? Check out my whole blog post directory for other posts that will interest you.